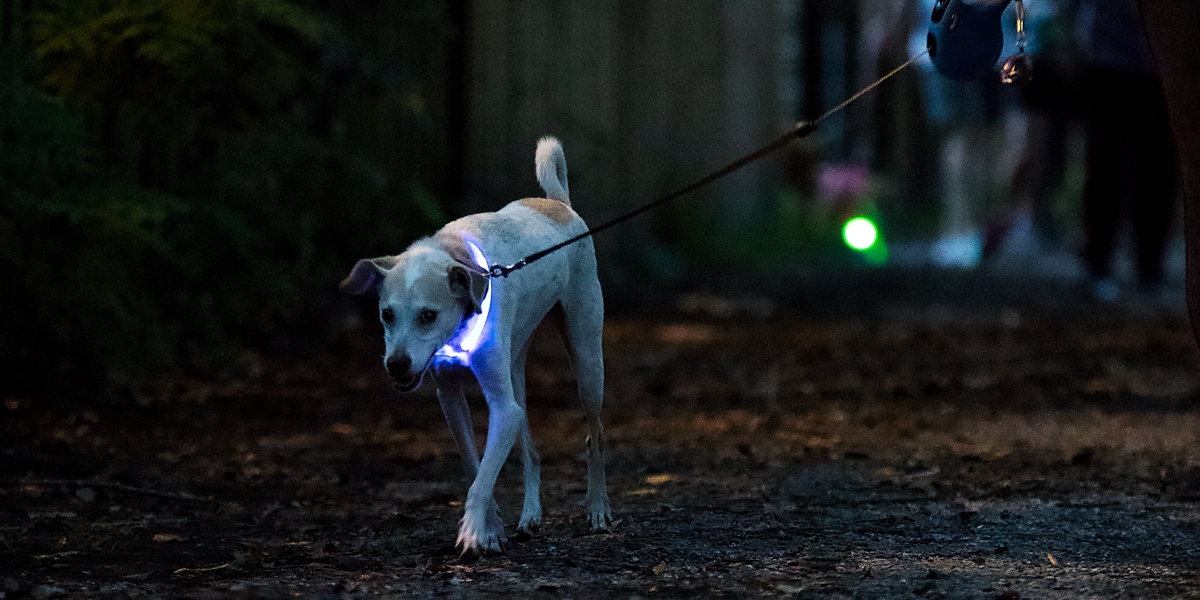 Exercise is extremely important for both you and your pup, so why not kill two birds with one stone? Resolving to take at least one walk a day with your dog is a great way to keep you both fit while enjoying some fresh air. Winter is the hardest season to get started and keep up with daily walks due to cold weather and the dark mornings and evenings. Bundle up, add some lights, and you're ready to go. For your furry friend, check out our Rechargeable NiteHowl LED Safety Necklace to keep him or her visible at night. For yourself, a good headlamp is key for nighttime walks. The Radiant 300 Rechargeable Headlamp is a great solution to light up your neighborhood streets.
Despite the old sayings, you CAN teach an old dog new tricks. Or maybe you have a younger dog that could use more basic training. Whatever your dog's skill level, it's always good to keep his or her brain active by learning new things. If your dog has mastered the basics, consider a fun trick like "speak," "spin" or "take a bow." Here's a list of 10 impressive tricks to try, and how to get started.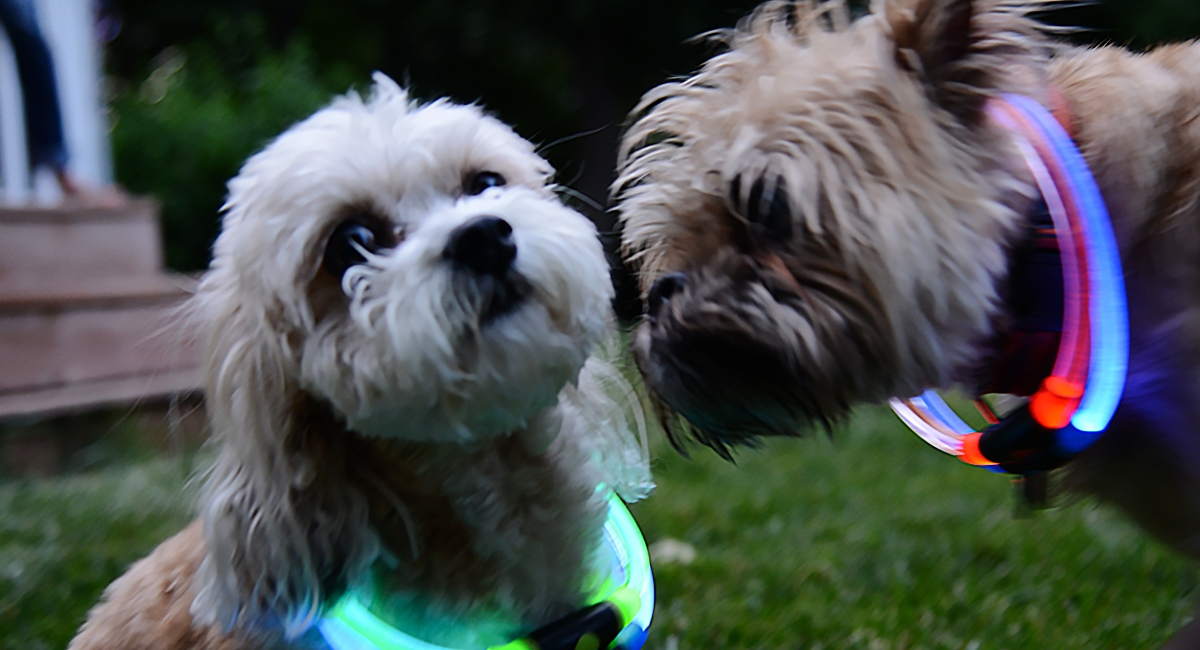 If you have a social butterfly, let them spread their wings. Try scheduling a doggie play date with a friend who also owns a dog, hit up a dog park, or look for a dog walking meetup. Socialization training is key for puppies, but older dogs also benefit from being around other animals. Playtime is great for physical exercise and brain stimulation. Plus, a tired dog is a good dog!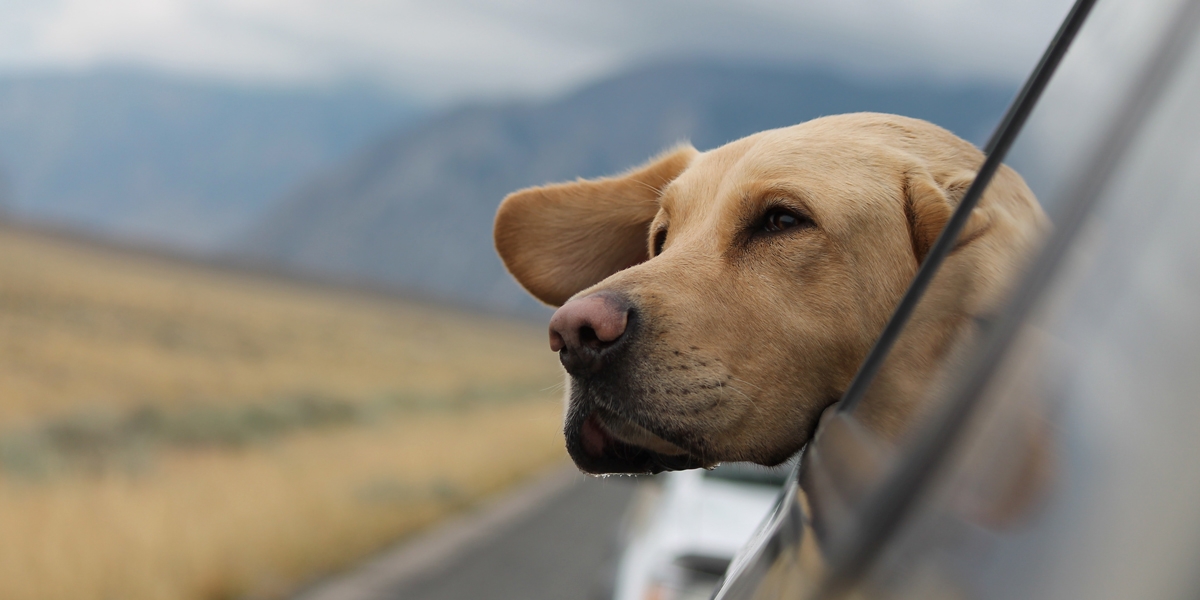 If one of your resolutions involves travel, camping, or hiking, consider bringing your pup along for the journey! After all, they're the happiest when they're with you, and you can find pet-friendly hotels and rentals if you plan ahead. Most dogs love road trips, but we recommend securing them with a seatbelt. (We've tried this one from Kurgo for a 70-pound Labradoodle, and he gives it two paws up.) If your dog has a tendency to get car sick, visit your vet before you head out and they can prescribe something to help. For easily packable food and water dishes, look no further than our RadDog Collapsible Bowls! If you have a dog that is reliable off-leash and you'll be in an off-leash area, the RadDog All-In-One Collar + Leash is perfect for allowing them to roam, but quickly get a hold of them when needed.
5. SCHEDULE AN ANNUAL CHECK-UP
Your pet needs a yearly physical just like you, but with the busy day-to-day lives we all have, it's easy for that to get pushed down on the priority list. Resolve to get it done so your vet can make sure everything is looking good. If there might be a problem, catching it early could make a huge difference. You should also be sure your dog's vaccinations are up to date so he or she can enjoy all the fun in 2020 and beyond!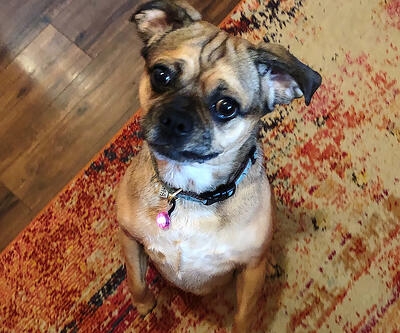 We asked some of our own dogs what resolutions they're making this year, and the most popular answers were "eat more treats," "chew on more toys," "play more fetch" and "more belly rubs please."