Each summer, our family and one other do a long weekend packrafting and fishing down the Green River. It's quickly become our favorite annual trip, but planning the needs for four adults, four kids, two dogs, and two boats camping out for four days and three nights in the middle of nowhere with no cell reception is no small undertaking. When it's time to pack up, we lay everything out, pull out our big bag of Gear Ties and CamJam Tie Down Straps, and then the raft-packing-Jenga begins. After a few years of dialing in this process, here are my tips for making packing, and your trip run as smoothly as possible.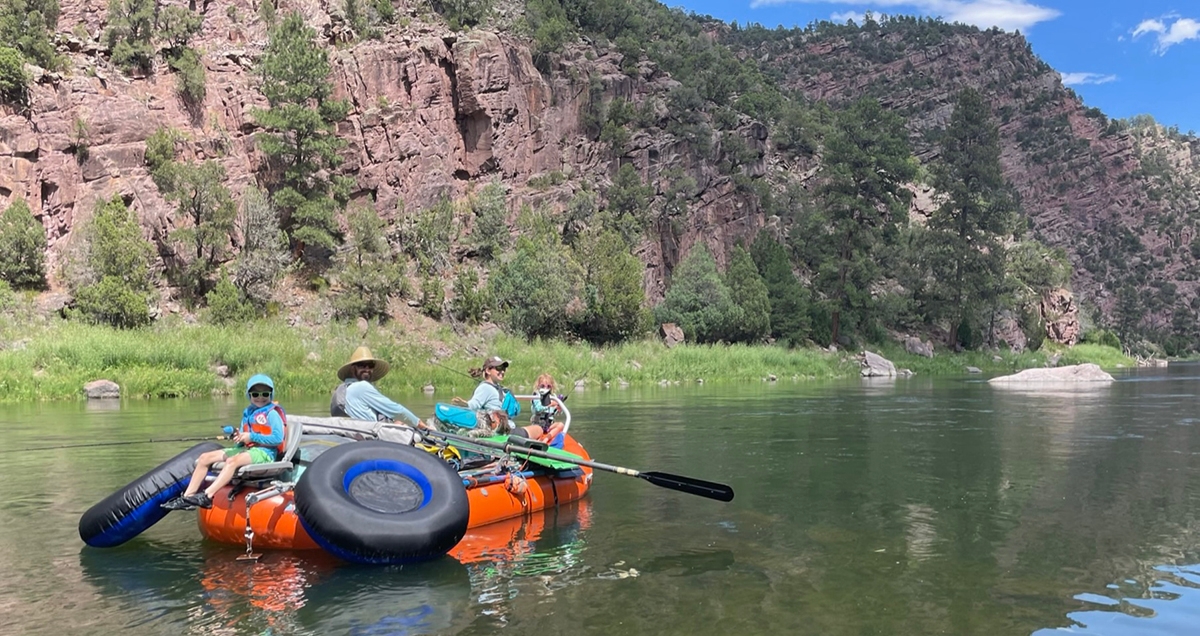 1. Be like Santa: make a list, check it twice
We now have an excel spreadsheet between our two families with Gear List, Grocery List, Can't Live Without List (think medicines), and Meal Planning pages. This might sound overkill, but it makes the trip go way smoother and ensures we don't duplicate a bunch of items we don't need to – like a camp stove, propane, chairs, tarps, and food – saving us weight and space in the boat (which of course we then fill with other fun stuff like inner tubes and SUPs to play in the river). Divvying up the meals between families also helps us reduce a bunch of food overlap and saves cooler space (when you need your cooler to hold ice and keep your food cold for a solid four days or more, you want to plan for how often it's being opened and know exactly what you're grabbing!) *Pro tip* using a drag bag for your beverages saves a lot of cooler space and reduces how often it gets opened.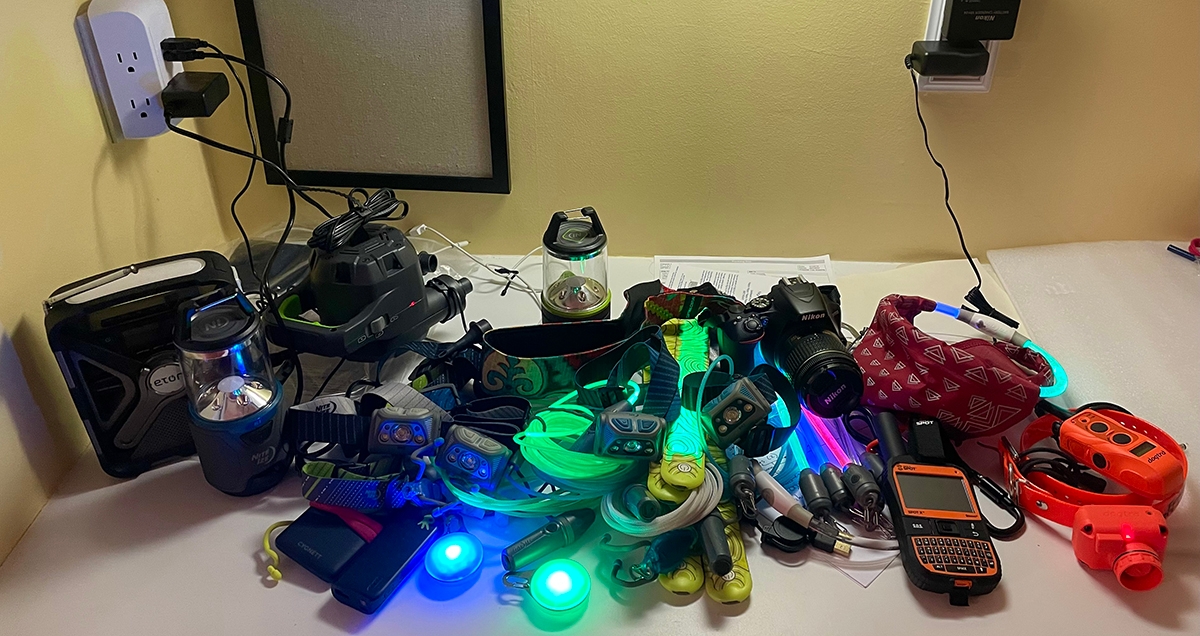 2. Charge up to disconnect
One of my favorite parts of packrafting into the backcountry is that there is no cell reception, no ipads, no computers. But that doesn't exactly mean we're unplugged. Our RH2 Headlamps, RL2 and RL3 Lanterns, dog lights, cameras, Spot Satellite Messenger, air pump, and backup power banks all need to be charged up beforehand. So, for a few days leading up to our trip, the kitchen desk looks a lot like this.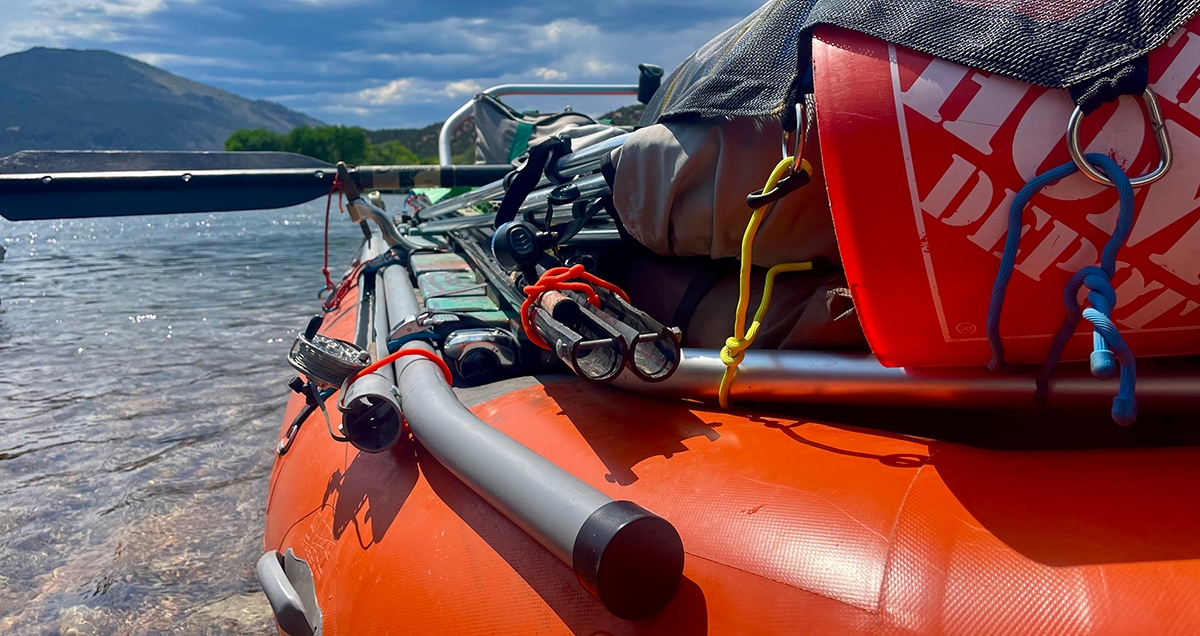 3. Practice pack
Some people like to pack almost everything up in the boat on their trailer and drive with it fully loaded to their destination. I prefer to pack most things in the car for the drive to Utah, the upside is that there's less risk to your gear (and to your boat if the gear isn't secured properly for going 80 on the highway), but the downside being that you lose all that time in the morning having to pack the boat before you get on the water. This year, to minimize that morning of packing time, we did a "practice pack" fully loading the boat to make everything fit just right before throwing it all in the car. That way we knew where it all should go, knew we had enough of the right tie-downs to secure everything, and removed the variable "jenga" time from our morning, which might not seem like much but it probably saved close to an hour for our getting-on-the-river time. Also, practice packing gives us another chance to double-check our packing list and make sure we aren't leaving anything pivotal behind at home. Because once you leave the boat ramp, you've got what you've got.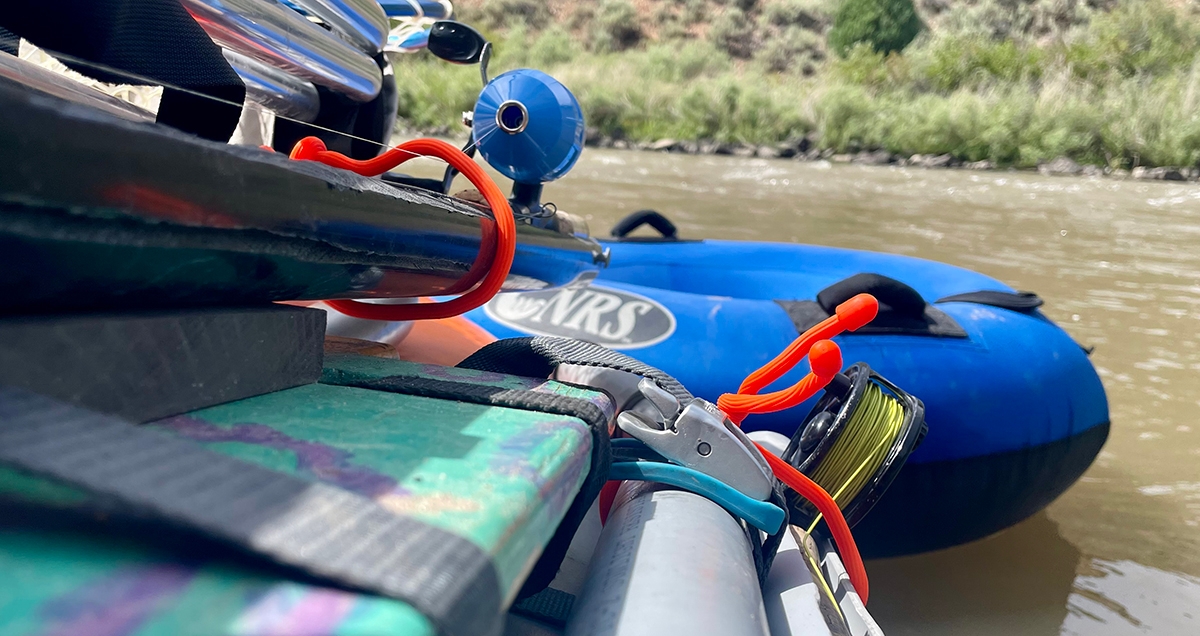 4. Tie it all down tight, and check that twice too
Once we have everything rigged in place, it feels a bit like Gear Ties and CamJams are holding the entire boat together because, well, they basically are. Our boat frame is secured to the raft with CamJam straps. We've made our own rod holders and running boards which are strapped down, and then we use Gear Ties for securing everything else, and then we Gear Tie each item into place and double lock down all the gear beneath a mesh cargo net that is, you guessed it, Gear Tied down. From just about any angle on the boat you can easily spot 10-20 Gear Ties. Gear Ties give us a super versatile, waterproof way to lock almost any shaped object into place on the boat which for us equals ease, but more importantly, safety. Unsecured straps, lines, or items can all pose safety hazards if they get hung up when you hit bumpy water, or they get in our way while rowing, things can go from fun to scary very quickly. So, while we might look reminiscent of the Clampetts floating down the river, we are actually very diligent about having an organized, safe, well-secured setup.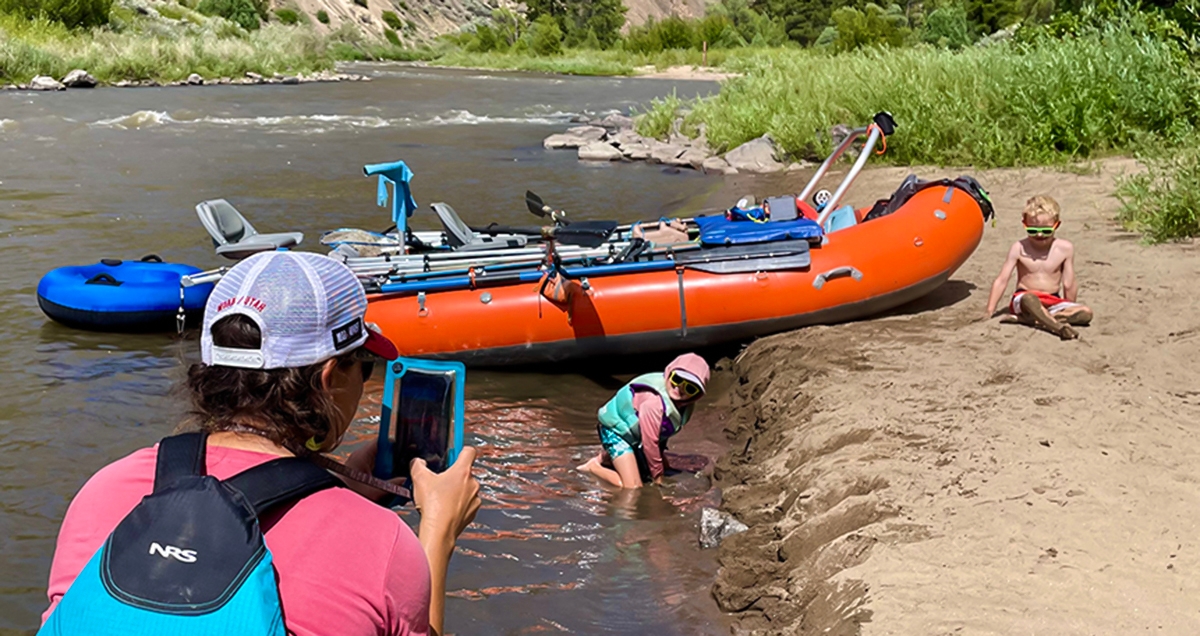 5. Waterproof anything and everything that can be, including you
We are floating with young kids on a dam-controlled river, this is by no means A River Wild, but that said, on any float, you should expect everything in the boat to get wet at some point—that's half the fun. But also having a wet sleeping bag or cold kiddo is not. For the big items, dry bags are the name of the game, especially for sleeping bags, tents, and clothes. For small items that I want accessible like my camera, fishing gear, raincoats, etc… RunOff Waterproof Bags with an S-Biner are perfect. We add S-Biner to all our bags and gear to give them extra "clippability" for easy securing in place. Also, anything you can buy that is already waterproofed, is an added bonus. This year we upgraded to the fully waterproof Radiant RH2 Powerswitch Headlamps and the weatherproof Radiant RL3 PowerSwitch Lantern so we also don't have to worry about them getting wet when we go night fishing.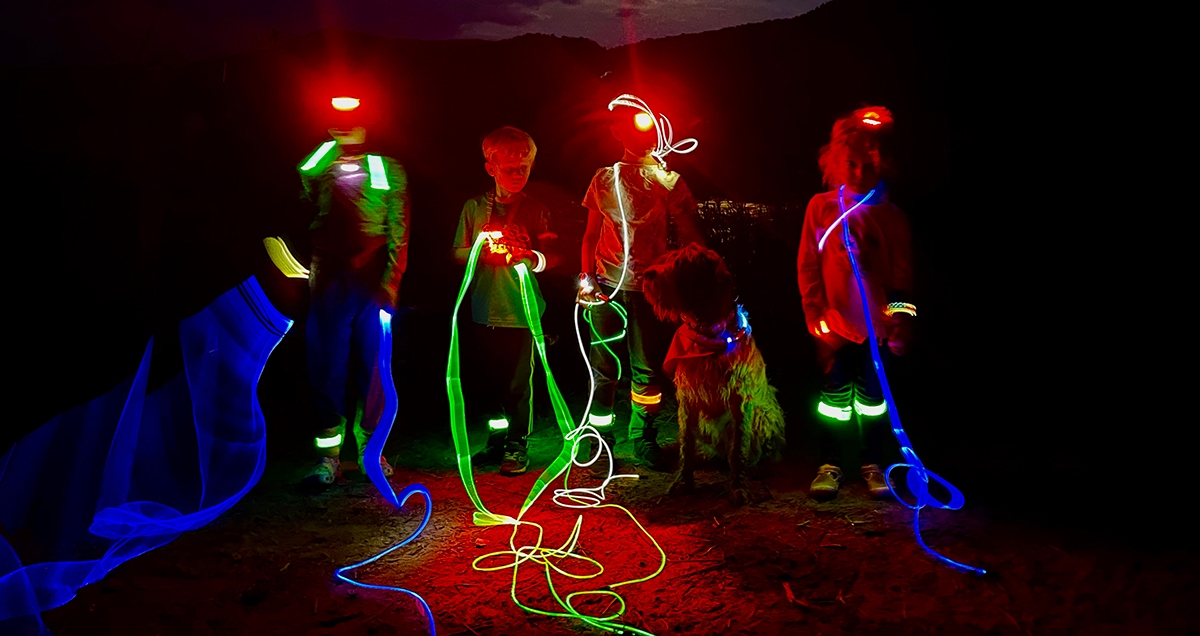 6. Light everybody up for safety and funsies
I must admit, I'm always a little surprised at how great the kids do with entertaining themselves out in the wilderness for a solid four days. That said, it doesn't hurt to have a few extra things for them to play with in the evening. We bring SpotLits and Radiant Glow Sticks to clip to the kids at night for safety reasons and those usually double as night lights in the tent. But this year I brought my whole bag of Nite Ize tricks and the kids played a game they called, "Can we be brighter than the moon". The Radiant ShineLines really added a little something extra. I think they won.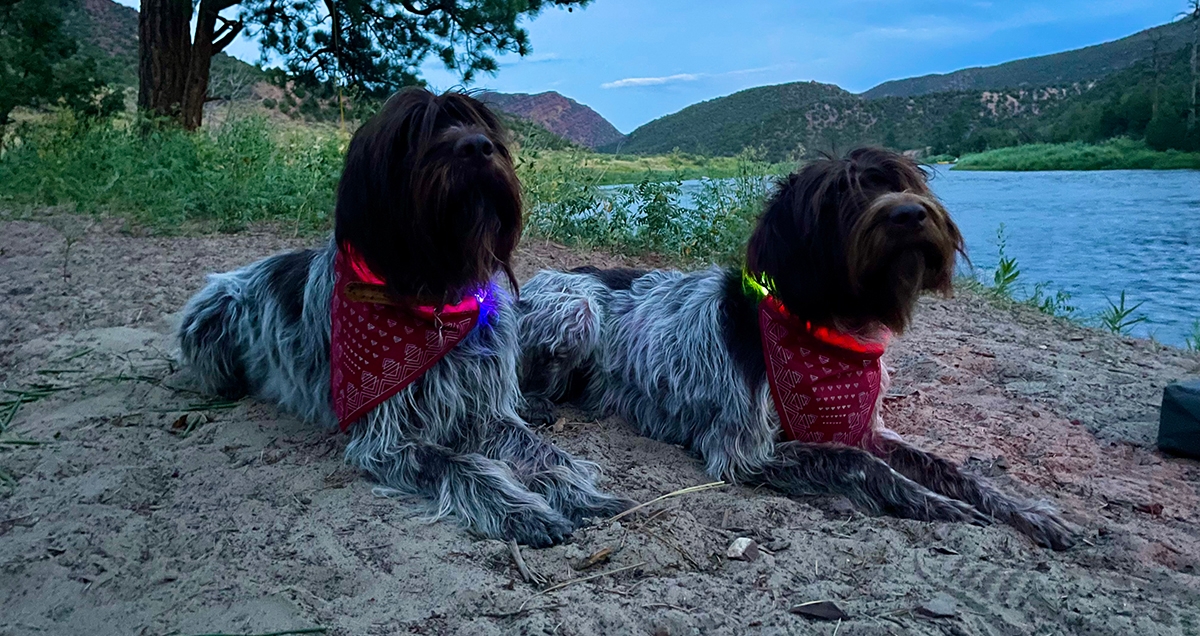 7. Don't forget about the four-legged campers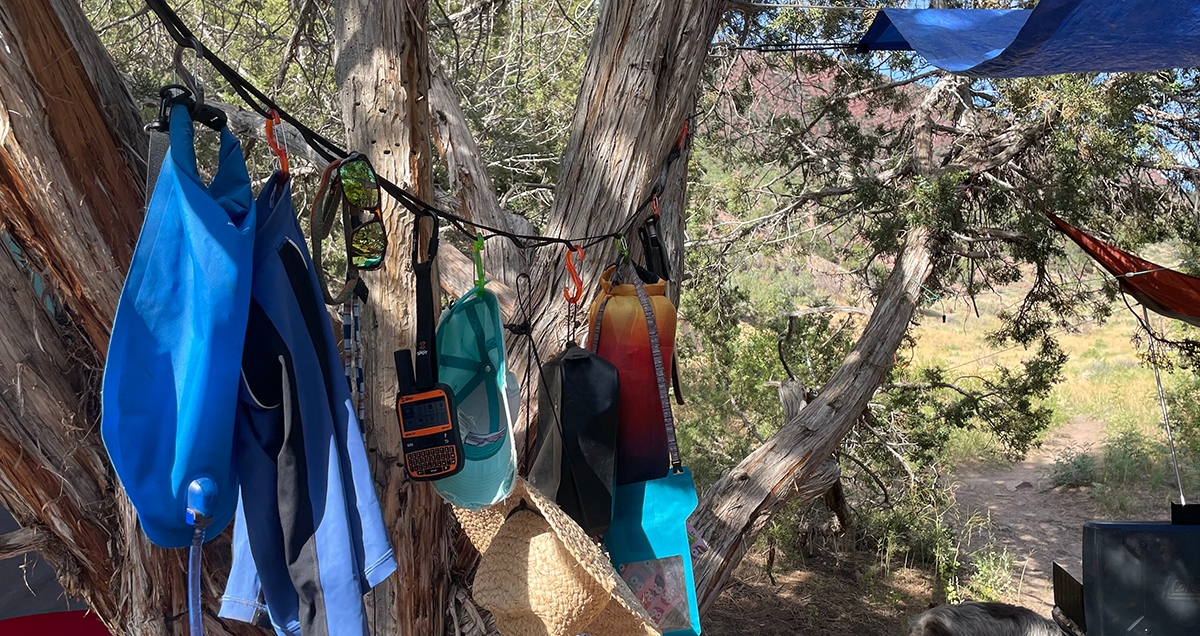 8. Stay organized on the river AND at camp
Remember ALL those things we packed up in 1-6? There's a really easy way to keep all the small stuff organized. Enter the GearLine: perfect for drying out wet clothes, keeping hats and sunglasses found, and generally great for preventing your camp table from becoming a dumping ground.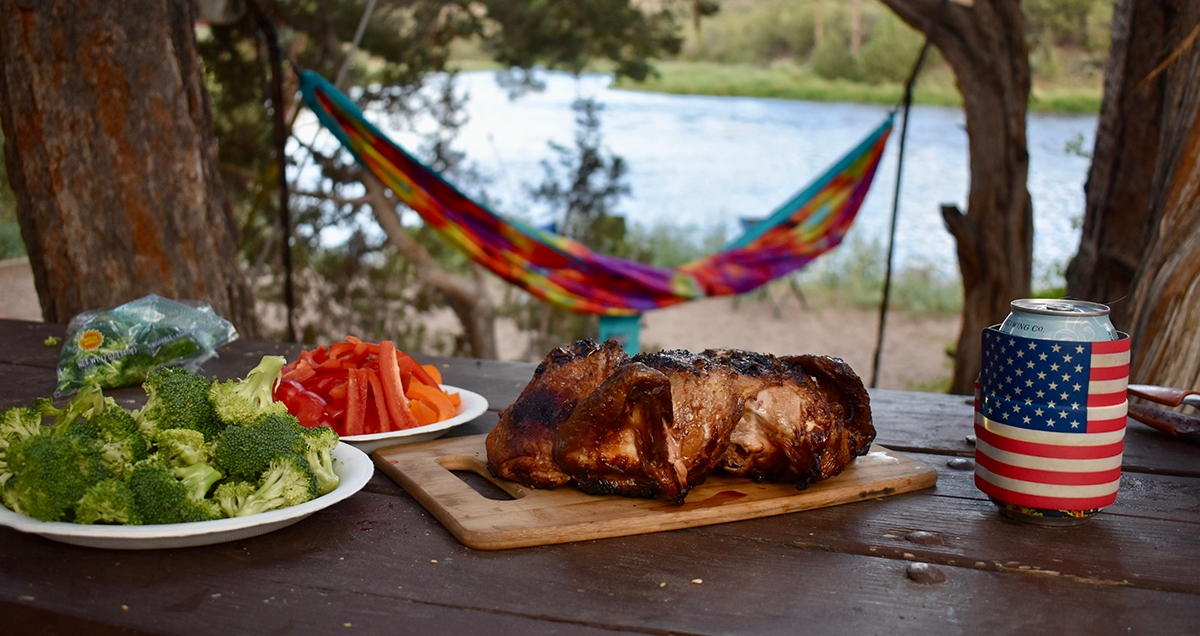 9. Camp food doesn't have to be hot dogs and chips
A little planning and prep can go a long way with camp food. You can have a riverside feast cooked over the fire or on a camp stove. We had a whole spatchcocked chicken one night and fajitas with fresh guac and homemade salsa the next. And then yes, we enjoyed hot dogs and s'mores to round out the trip. If you need inspiration, I like this site for drumming up camp meal ideas. The SlapLit LED Drink Wrap is also a fun way to keep beverages cold and locatable!
10. Don't skimp on snacks or celebrations
Cutting down on sugar? Listening to a new parenting podcast that makes you feel guilty about bribing your kids? Tune that out. Let your family embrace some simple, good old-fashioned family fun on the river. Enjoy the marshmallows, celebrate the fish you catch with some Swedish fish, and don't worry about the hot dogs that take a dip in the dirt, just enjoy the great outdoors together.
We hope you found our ten tips for a successful packrafting trip helpful. If you have any suggestions, tricks, or favorite camp meals, please leave them in the comments section below to share with the Nite Ize community.