It's the gift-giving season once again, and our in-house Gift Geniuses are here to help you choose the perfect gift for your hard-to-shop-for loved ones. We've put together 30 gift recommendations in a range of price points based on your recipients' favorite activities.
Price Tiers Key:
$ = up to $15
$$ = $15 - $49
$$$ = $50 and over
1. For the outdoor adventurer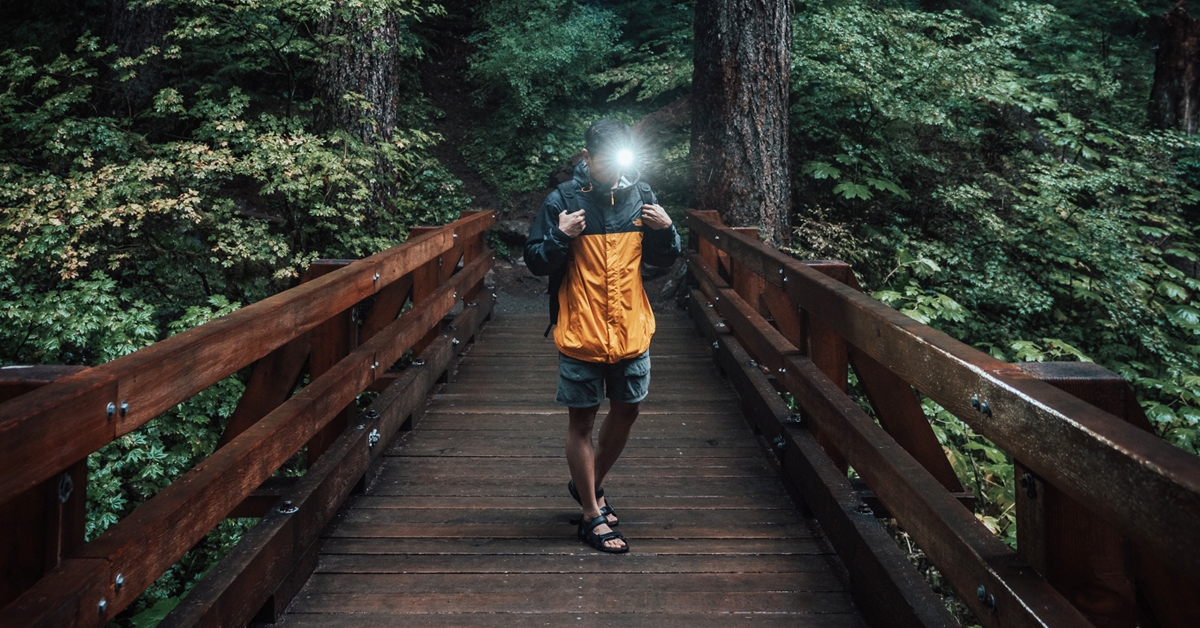 Radiant 300 Rechargeable Headlamp - $$$

Gift Genius says: This is a powerful, durable headlamp that is perfect for camping trips, as well as doing tasks around the house.

RunOff Waterproof Packing Cubes - $$

Gift Genius says: These packing cubes come in three different sizes, and are fantastic for protecting against water, dust, and dirt. They are completely submersible, so you can rest assured your clothing and gear will stay dry if it is dropped into a body of water. As an over-packer, I personally love that they are compressible to save space in my pack.

GearLine Organization System - $$

Gift Genius says: This system is a must-have for any camping kit. In fact, I loved mine so much I got a second one – one for inside of my tent, and one for outside. You can hang items like hats, lanterns, water bottles, etc. to organize yourself at camp and keep your essentials at arm's reach.
2. For the household DIY'er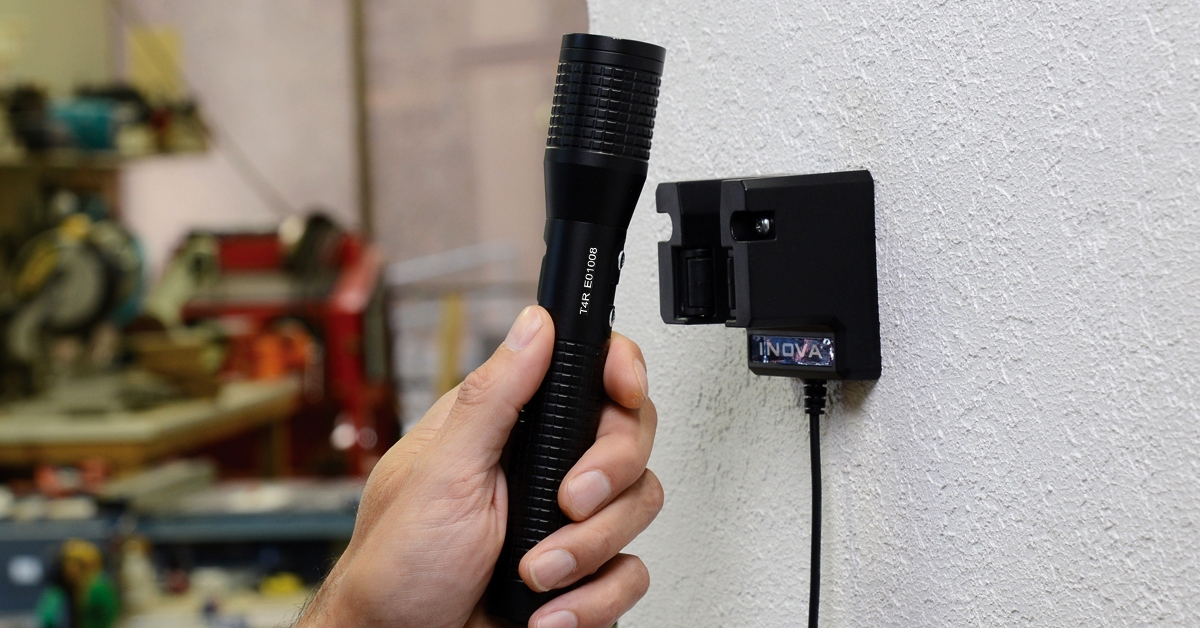 INOVA T4R PowerSwitch Flashlight - $$$

Gift Genius says: This professional-grade flashlight is perfect for your VIP gift recipient who likes to be handy around the house. It comes with a charging dock that you can mount in your garage, basement, pantry…wherever!

Radiant 170 Clip Light - $$

Gift Genius says: This lighting solution is a great alternative to a headlamp if the person you're buying for is a frequent hat wearer. It's designed to clip onto pack straps as well, so they can always have a task light on-the-go.

DoohicKey Ratchet Tool - $

Gift Genius says: This is a brilliant multi-tool that any handyperson would love to find in their stocking.
Check out more recommendations for DIY'ers and motorheads from the Gift Genius: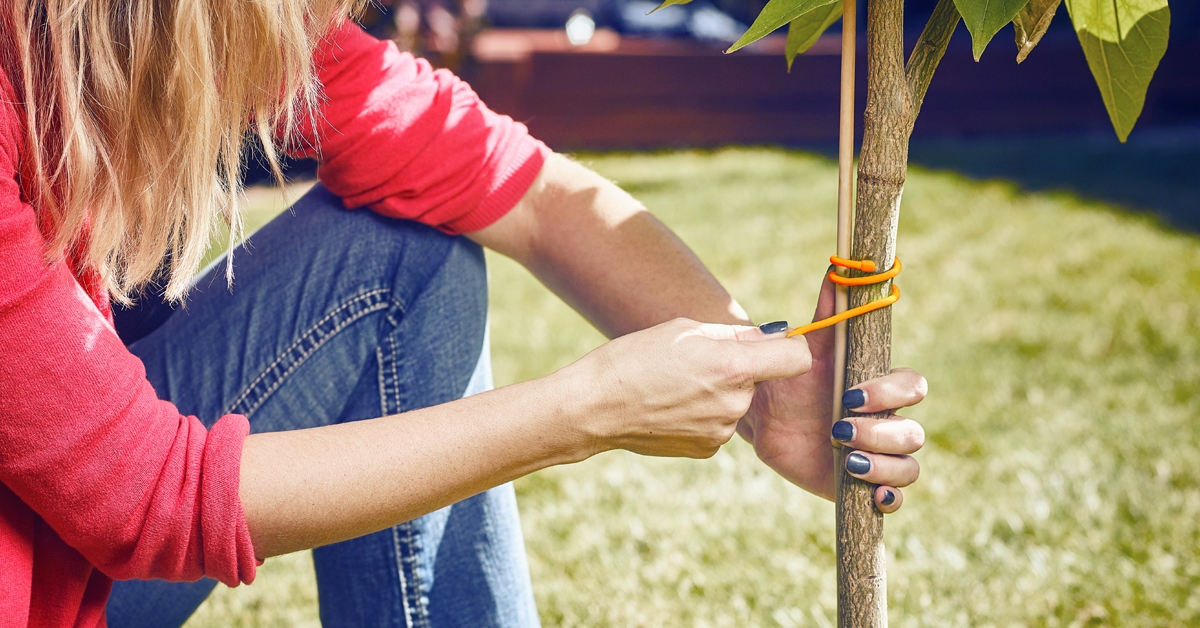 Gear Tie Reusable Rubber Twist Ties - $ - $$

Gift Genius says: Gear Ties are indispensable for a variety of things – literally thousands of uses. A few brilliant uses include bundling your garden hose, and keeping plant stems or sapplings secured to stakes.

Clip Pock-Its Utility Holster - $$

Gift Genius says: This is a great product for anyone who does projects around their home or yard. It's a compact holster that clips easily onto belts so they can have convenient access to their tools when working on projects.

S-Biner Hook 'N Hold S-Hook - $

Gift Genius says: The Hook 'N Hold would make a cool stocking stuffer for gardeners. I use it to hang my garden gloves in the garage.
4. For the frequent flyer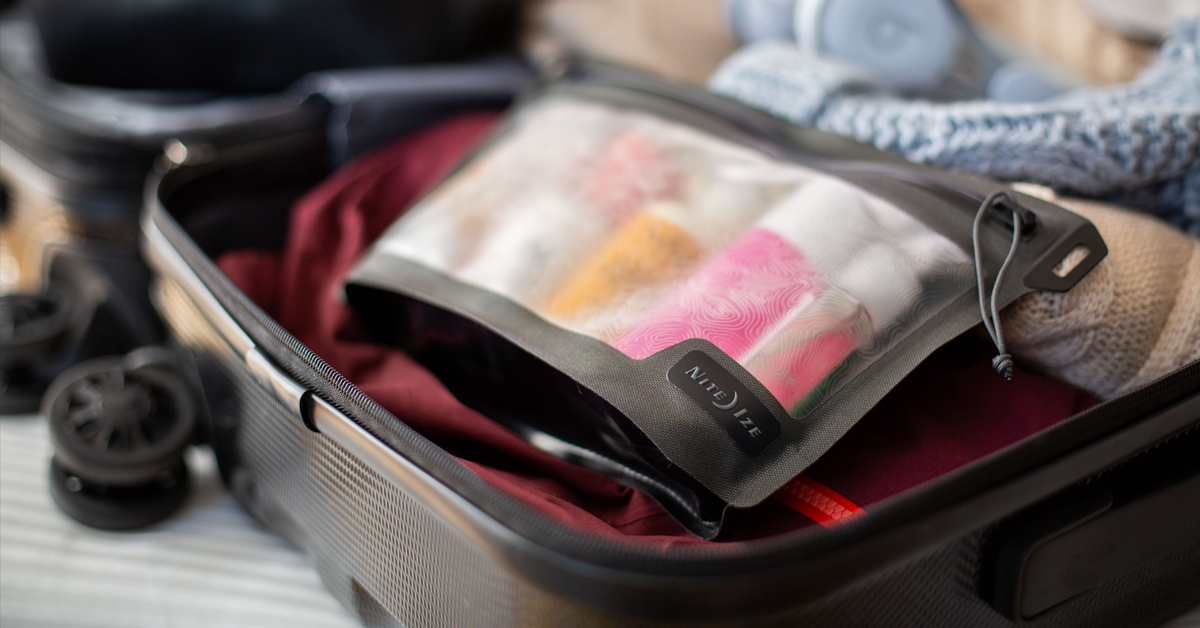 RunOff Waterproof 3-1-1 Bag - $$

Gift Genius says: This bag is TSA-friendly for liquids, so it's perfect for packing toiletries. What's brilliant is the TRU Zip waterproof zipper not only keeps liquids out, it seals messes in when your mini shampoo bottle inevitably explodes in-flight.

QuikStand Portable Device Stand - $

Gift Genius says: I love that this device stand folds down to the size of a credit card, so it is incredibly packable. When you get to cruising altitude, just flip it out on your tray table and fire up the Netflix.

Hitch Phone Anchor + Tether - $

Gift Genius says: Make sure their phone stays safe and secure when traveling with the theft-proof Hitch + Tether system. It's also perfect for that person in your life who is always dropping or losing their phone.
5. For the person who is always in their car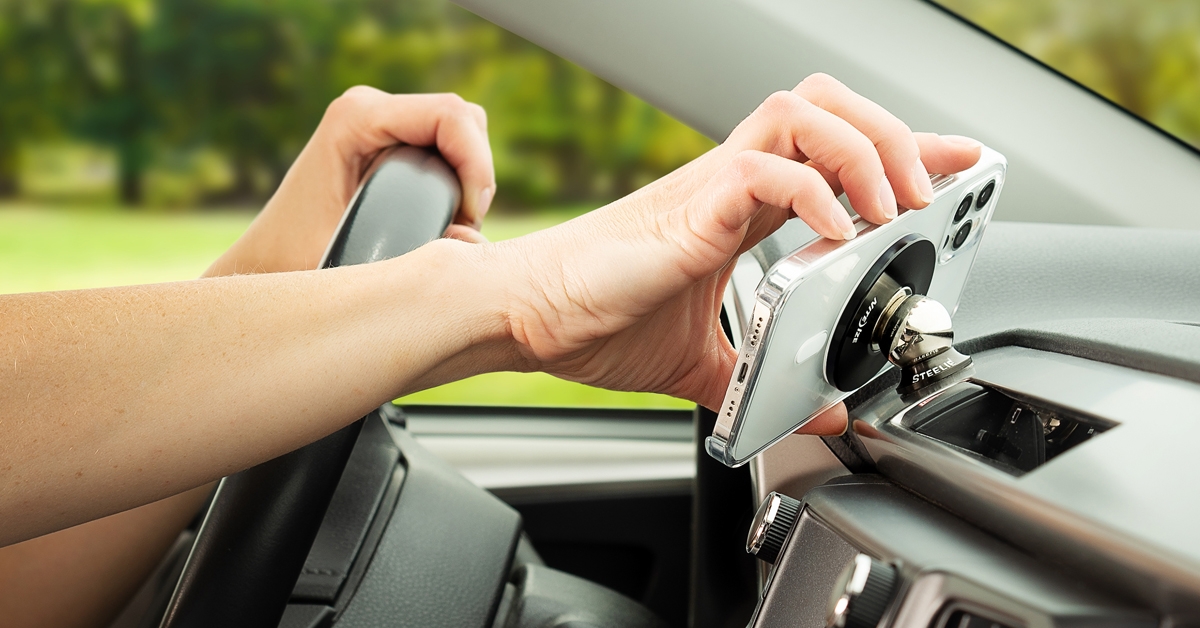 Steelie Orbiter Plus Dash Kit - $$$

Gift Genius says: The driver in your family needs a high-quality phone mount, and the Steelie system is the best in class. I'm loving the Orbiter Plus version for my new iPhone with MagSafe, but there are many Steelie options so there's sure to be one that is the perfect fit. Find theirs now!

Radiant 100 Keychain Flashlight - $$

Gift Genius says: It's important to always have a flashlight when on the road, and the Radiant 100 makes it easy because it clips right onto their keychain, and takes up little space in a glove box.

DoohicKey+ Key Tool - $

Gift Genius says: Speaking of keys, make sure they are outfitted with a multi-tool as well for an unexpected scenarios. This one is my favorite, and it clips right on my keys.
6. For the fishing aficionado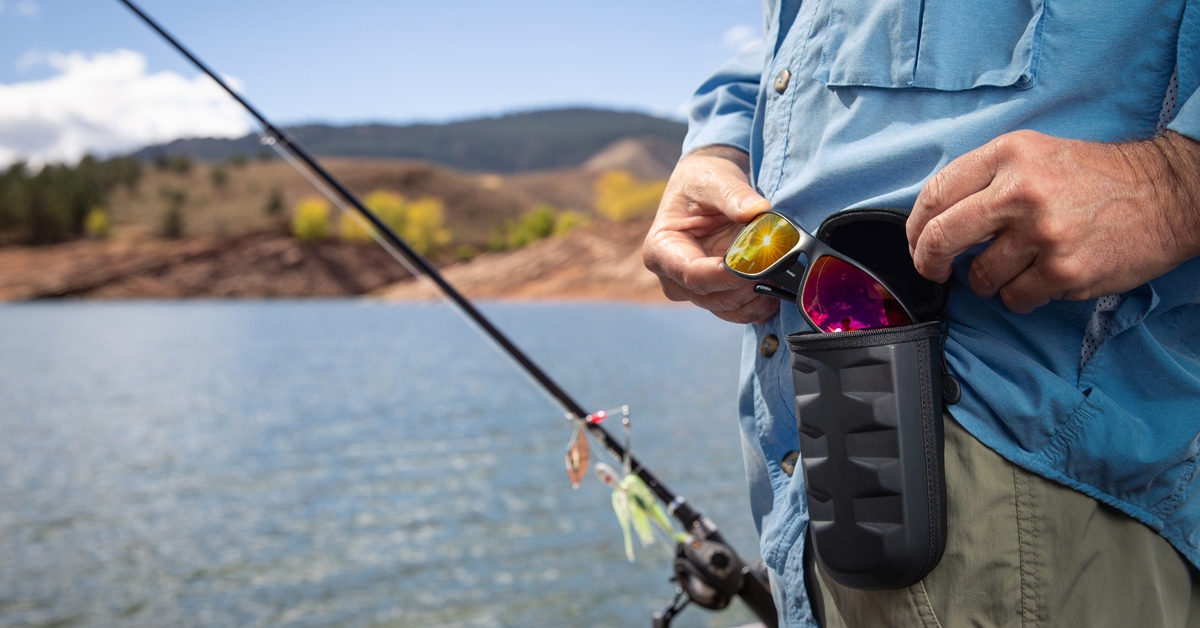 Clip Case Harshell Optics Case XL - $$

Gift Genius says: Keep their shades protected and conveniently accessible when out on the water with this rugged glasses case that even has a built-in cleaning cloth!

DoohicKey FishKey Key Tool - $

Gift Genius says: This is a delightful stocking stuffer for the angler in your life. It's not just a fun keychain though – it actually includes a flathead screwdriver, a serrated edge and even a bottle opener!

Dual CamJam Tie Down System - $$

Gift Genius says: Whether they're strapping their fishing kayak to a roof rack, or securing gear in a truck bed, this ingenious tie down system is a sure win. But don't just take my word for it...
7. For the organization expert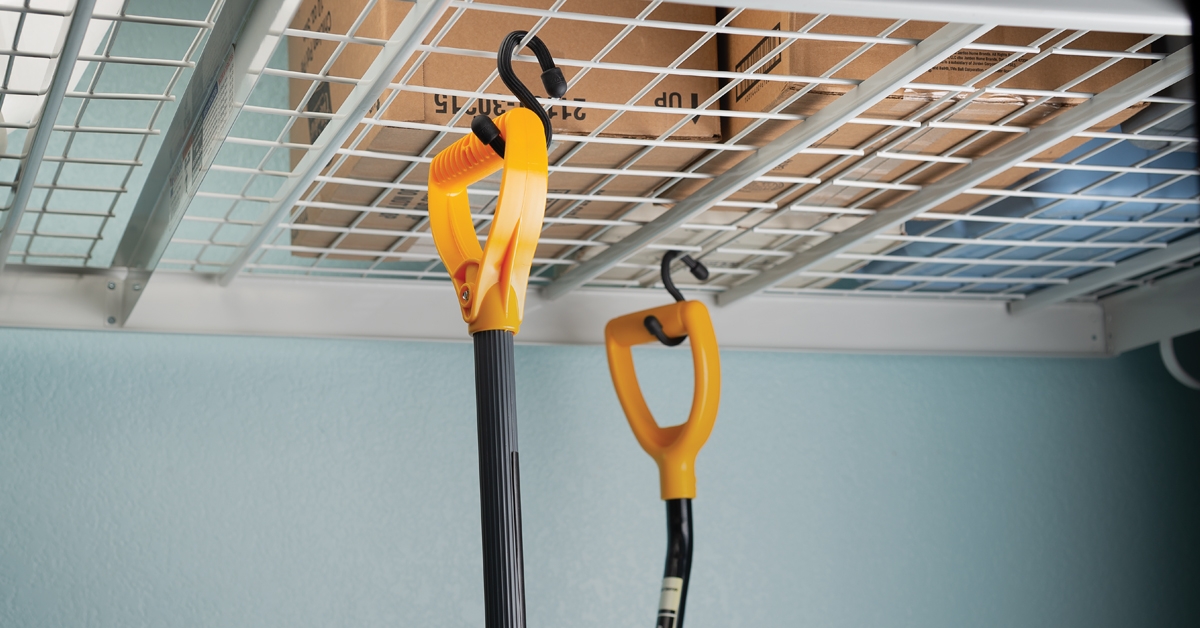 Gear Tie Bendable S-Hook - $

Gear Genius says: These S-hooks are made from the same bendable, grippy, durable materials as Gear Ties. They work great to organize anything from scarves in your closet to tools in your garage.

HideOut XL Magnetic Key Box - $

Gear Genius says: This key hider has multiple attachment methods so they can stick it anywhere, plus it's waterproof so their spare keys won't get damaged.

CordCollar Cord ID + Protection - $

Gear Genius says: How many times have your charging cables become frayed and sad at the ends? Make sure your gift recipients' cords stay protected (and color coded) with CordCollars.
8. For the cyclist
9. For the hostess with the mostest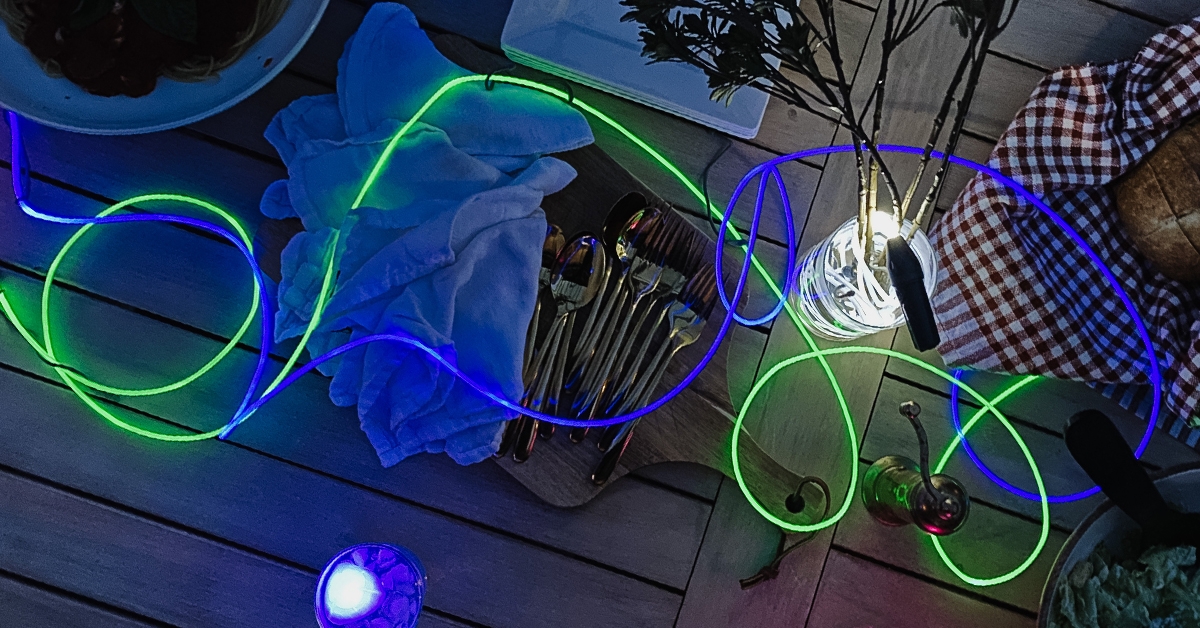 Radiant Rechargeable ShineLine - $$

Gift Genius says: Give their next party an illumination upgrade with this rechargeable string light that comes in white, green, or blue.

NiteGem LED Luminaries - $

Gift Genius says: These little color-changing luminaries are waterproof, so they're perfect for lighting up a cooler.

SlapLit LED Drink Wrap - $

Gift Genius says: Your fun-loving friend or family member won't lose their beverage at the New Year's party with this light-up drink wrap.
10. For everyone's favorite family member (the dog)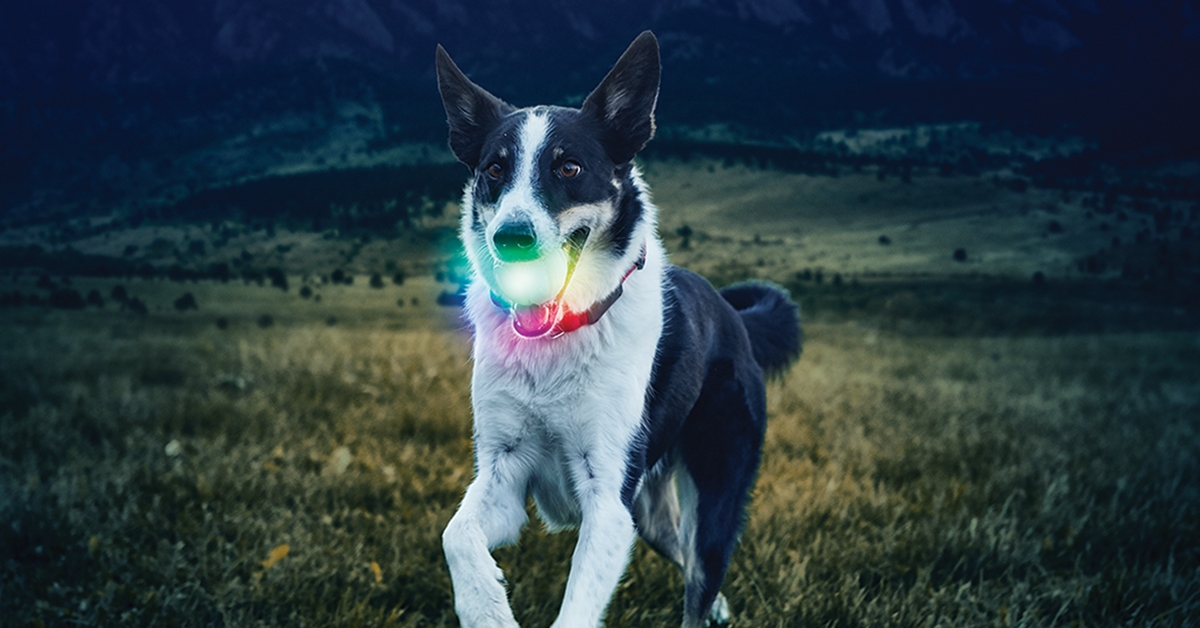 GlowStreak LED Ball - $$

Gift Genius says: This will be your ball-obsessed dog's favorite gift this year. Now they can play fetch well into the evening hours without missing a beat!

NiteDog Rechargeable LED Leash - $$

Gift Genius says: Keep you and your pup visible on those dark winter walks with this super-bright rechargeable LED leash.

NiteHowl Rechargeable Safety Necklace -$$

See why the Gift Genius recommends the NiteHowl for pawrents:
We hope this guide will help you select some fun, useful, and unique gifts for everyone on your list. Not seeing the perfect match? Try our gift finder to see even more great recommendations. Happy holidays from all of us at Nite Ize!