If you drive a car, chances are you use your phone for GPS, hands-free calling, or queueing up your playlists and podcasts for your commute. Doesn't your phone deserve a dedicated home in your car? And don't you deserve an easy way to change the song and track your route?
You both deserve the simple power of the Steelie magnetic phone mounting system. Featuring a snappy, strong connection, smooth 360˚ rotation to your perfect viewing angle, and over 7,800 five-star ratings, Steelie mounts reign supreme. But with 12 different kits to choose from, where do you even start? Let's break it all down so you can find your perfect fit.
Question 1: Where in your car?
Dash Mount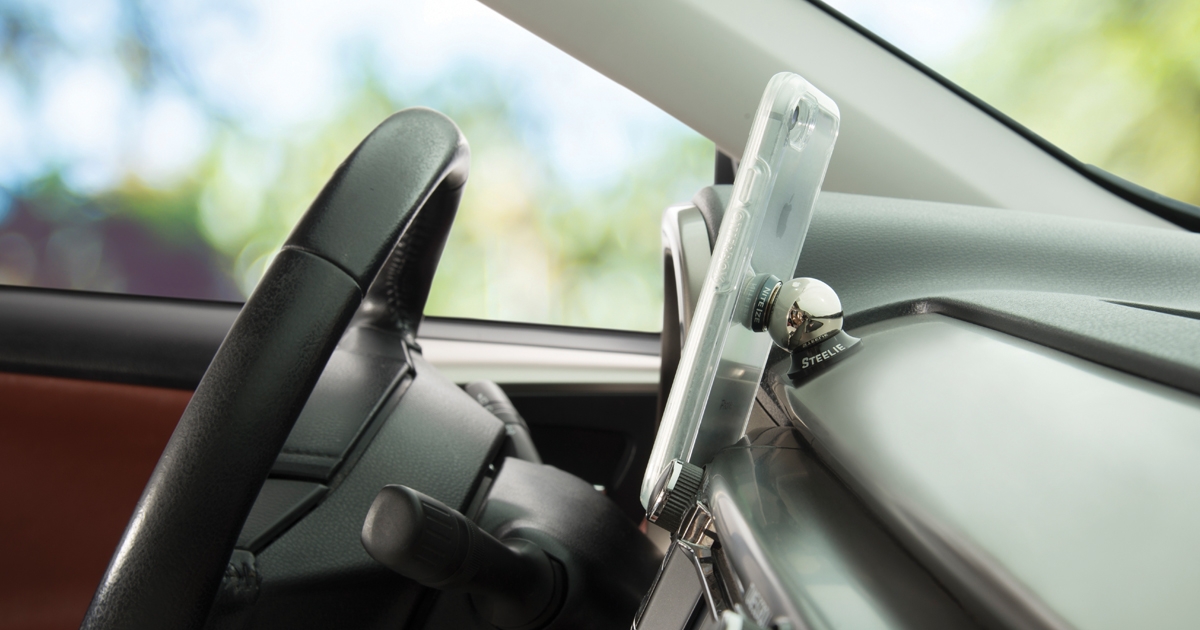 Why it might be for you:
Small footprint steel ball design mounts onto any hard, flat surface on your dash with 3M VHB adhesive.
Note: Requires a solid surface for mounting (adhesive has trouble sticking to leather or faux leather).
Vent Mount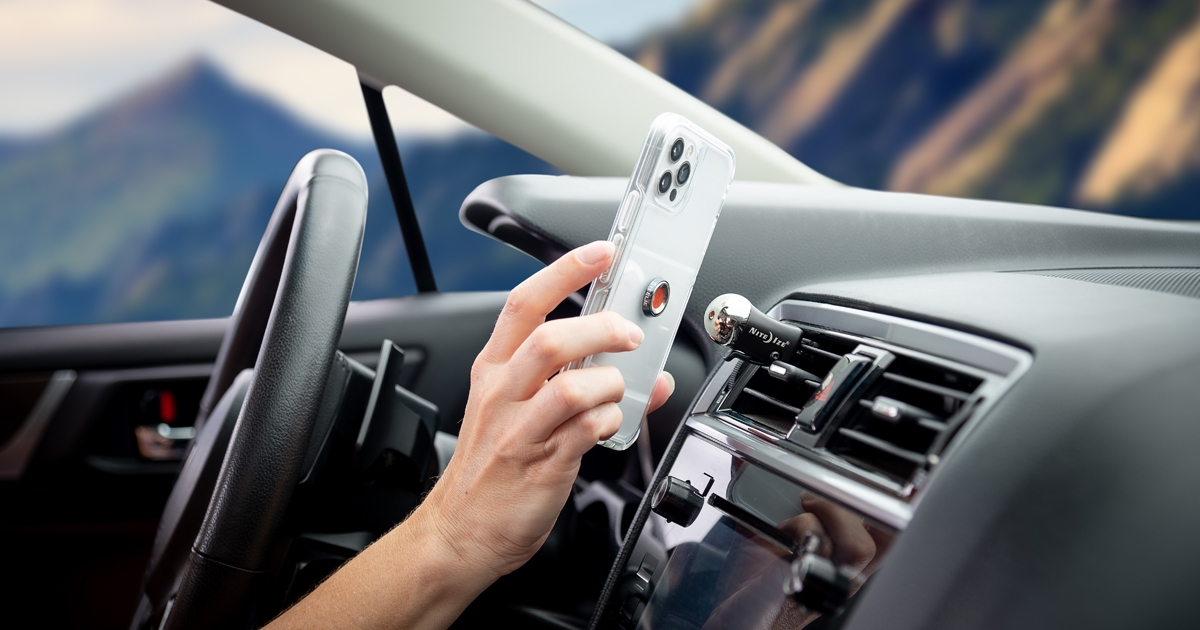 Why it might be for you:
Great for switching between vehicles or travel.
Great for those with limited/sloped dash space.


Windshield Mount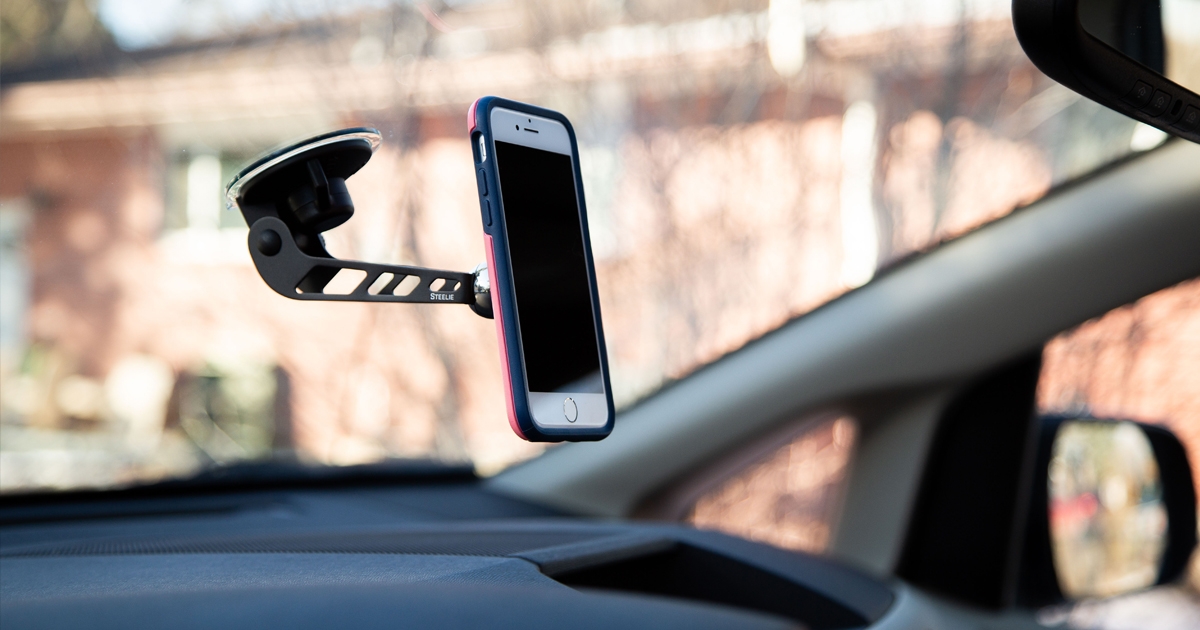 Why it might be for you:
Sticks anywhere on your windshield for optimal viewing.
Suction mount easily moves from car to car.
Question 2: How to attach to your phone?
Steelie Original
Why it might be for you:
Magnet can be used to stick your phone to any metal surface for convenience (fridge, toolbox, weight rack, the possibilities are endless!)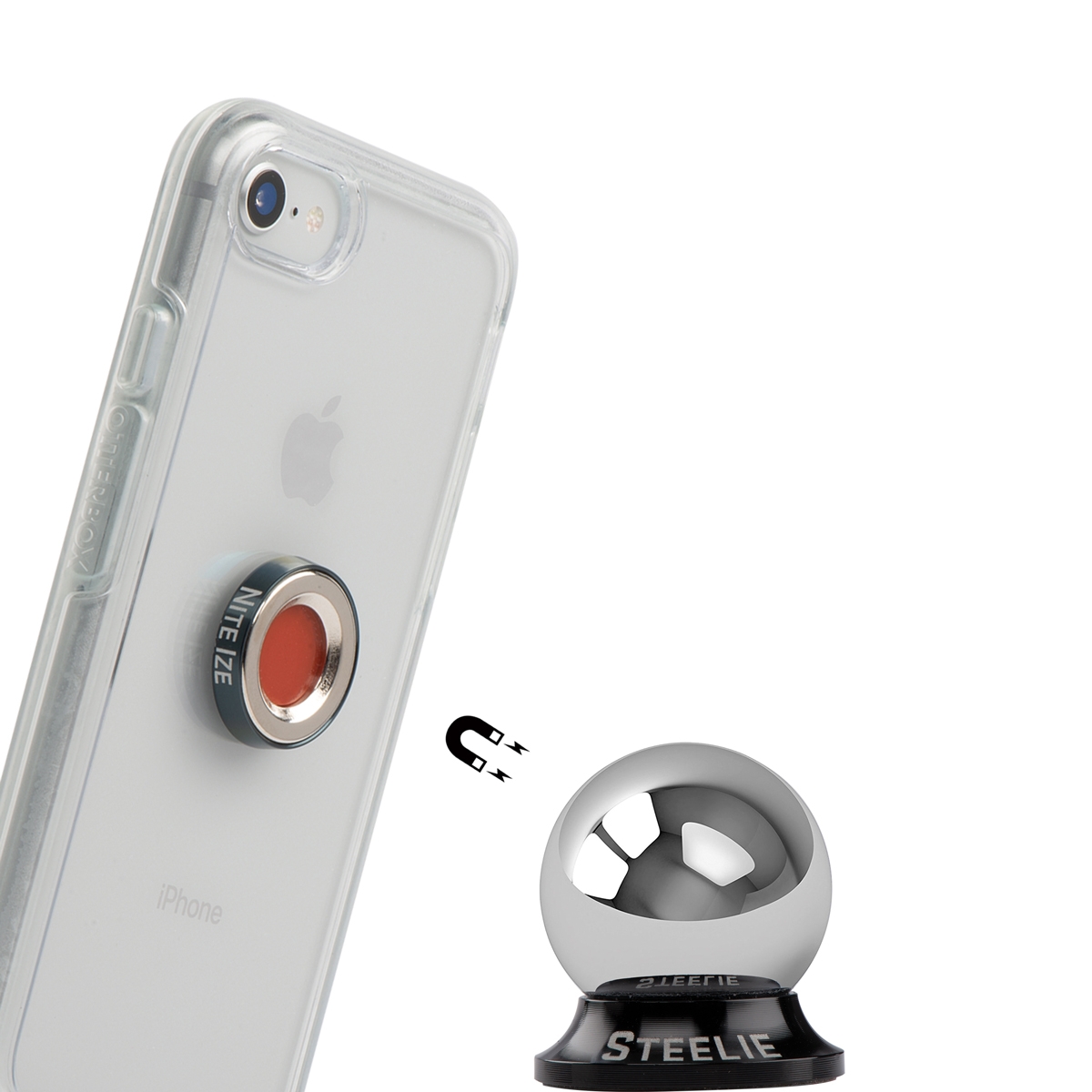 Why it might be for you:
If you have a large or plus-sized phone.
If you want the benefits of the Steelie Original magnet PLUS extra strength!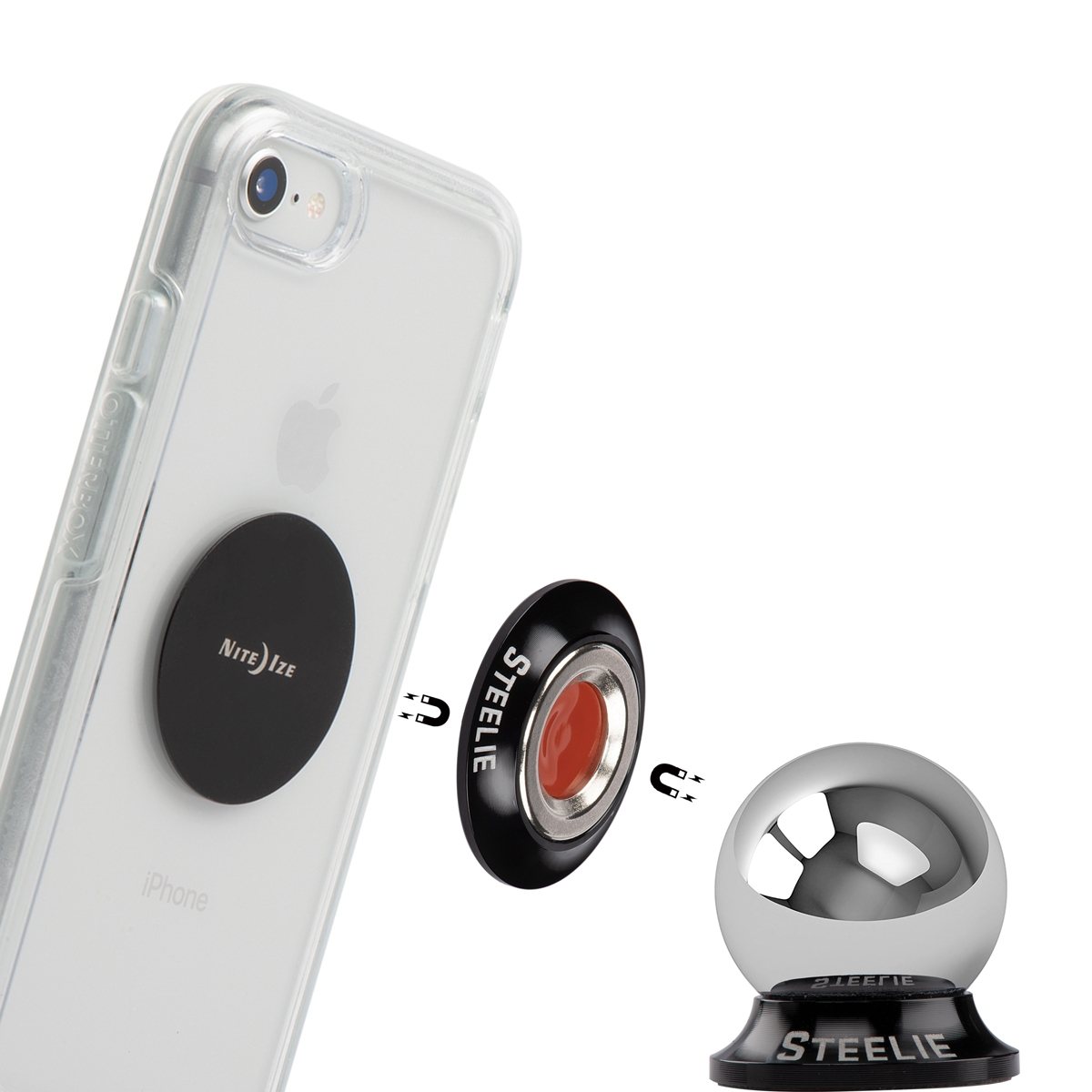 Why it might be for you:
If you prefer to keep a low profile (the Orbiter uses slim metal plate on the back of your phone rather than the magnet).
If you want to keep your phone magnet-free.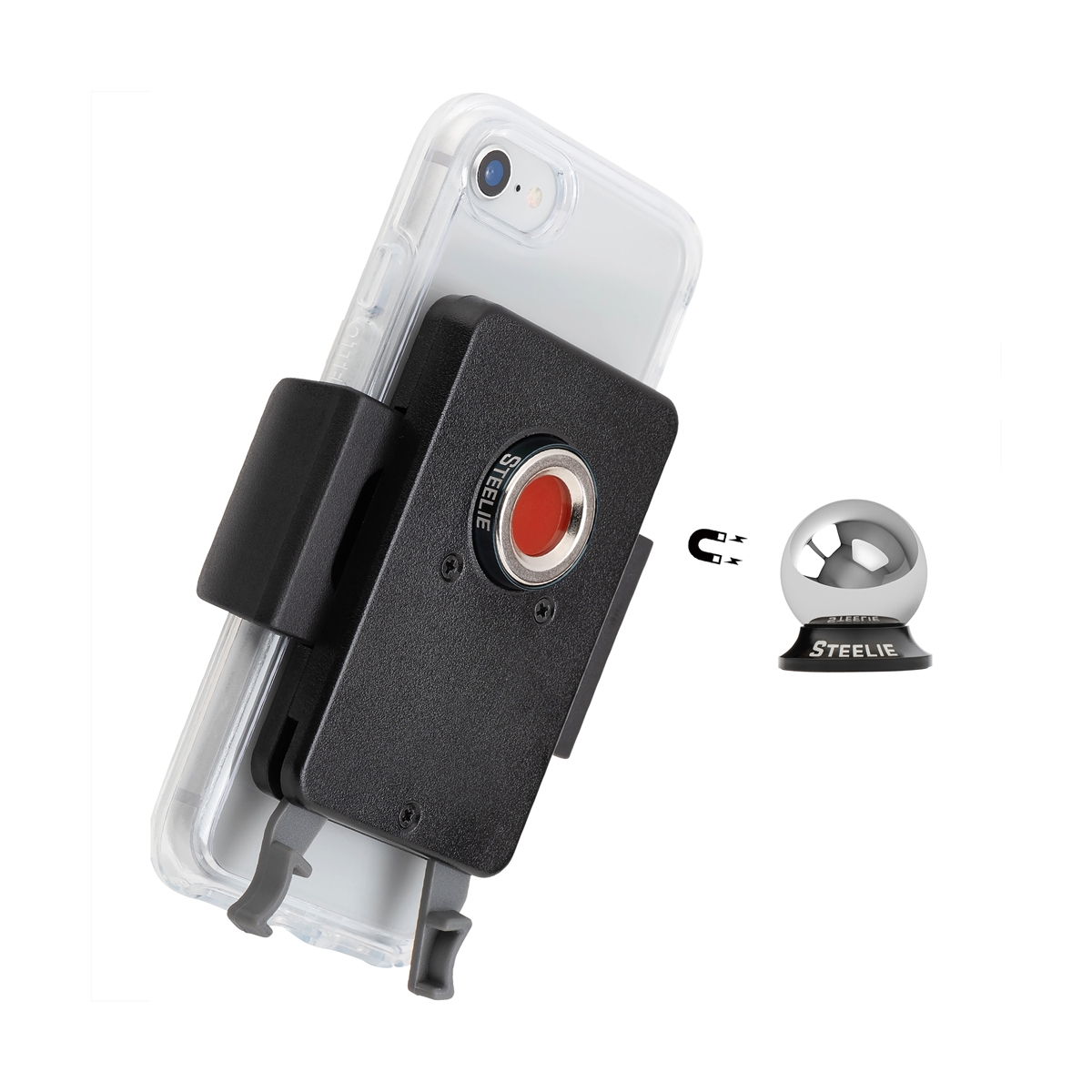 Why it might be for you:
If you use wireless charging (doesn't require anything on the back of your phone).
If you have a shared vehicle (it's universally sized, so can hold any phone).
If you use phone holders or accessories, or change your case regularly.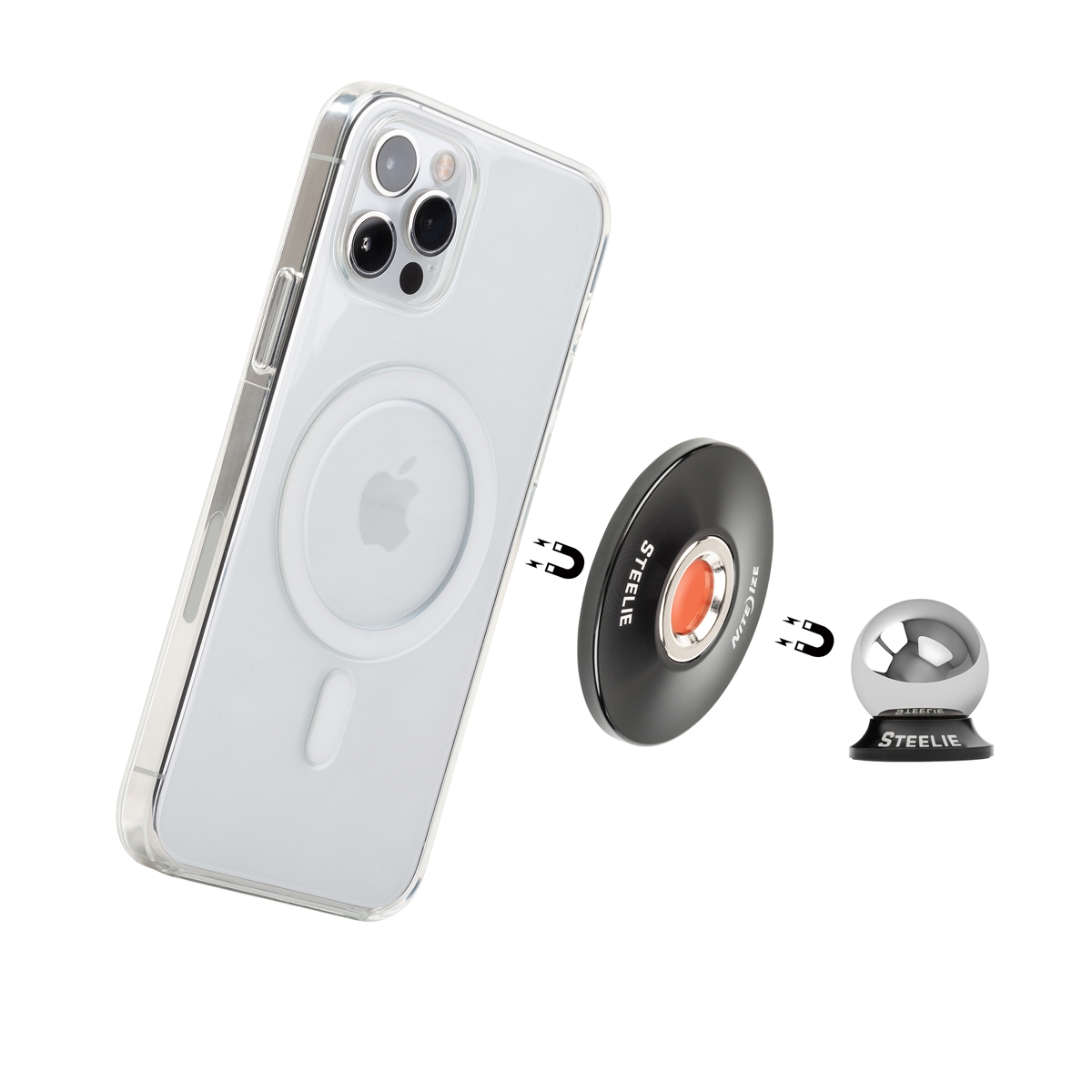 Why it might be for you:
If you have an iPhone with MagSafe technology (12, 13, or 14).
More of a visual learner? Watch Gear Genius Ms M break this down for you in 60 seconds or less:
We know Steelie shopping can be overwhelming, but hopefully we've cleared things up and revealed your perfect kit. And trust us, it's worth the extra thought. When you make the switch to Steelie, you'll wonder how you ever lived without it.