What comes to mind when you hear the words "22 reconstructive surgeries", "permanently disabled" and "chronic pain"? Chances are, it's not a rock-climbing, ocean-surfing, split-boarding search-and-rescue volunteer and Mt Rainier backcountry ski patroller. Chances are, even if you manage to combine all those mental images — your mind probably wouldn't shape them into a 44-year-old Asian woman.
That's exactly the reason that Clara Soh was voted one of this year's Summit Scholarship recipients to embark on AWE's Ishinca & Tocllaraju expedition in Peru, made possible with financial support from Nite Ize.
Clara isn't 'just' a backcountry ski patroller, SAR volunteer and avid climber; she is also an environmental advocate and on the boards of Oregon Wild, a nonprofit that works to protect and conserve Oregon's wild places, and of Love is King, a nonprofit that works to protect the safety of BIPOC in the outdoors.
Here is how Clara describes her motivation for applying for the Summit Scholarship:
"One of the reasons I am interested in this opportunity is because I never see disabled BIPOC women in the backcountry, let alone on rescues, and I want to show others who might be in my position that living a life filled with adventure is possible. To be completely honest, we've seen anti-asian hate increase over 300% in the last year, but very little representation of Asians in the outdoors. Essentially, I understand that I'm considered brown enough to be discriminated against but too white adjacent to benefit from BIPOC focused programs. We're literally an invisible group."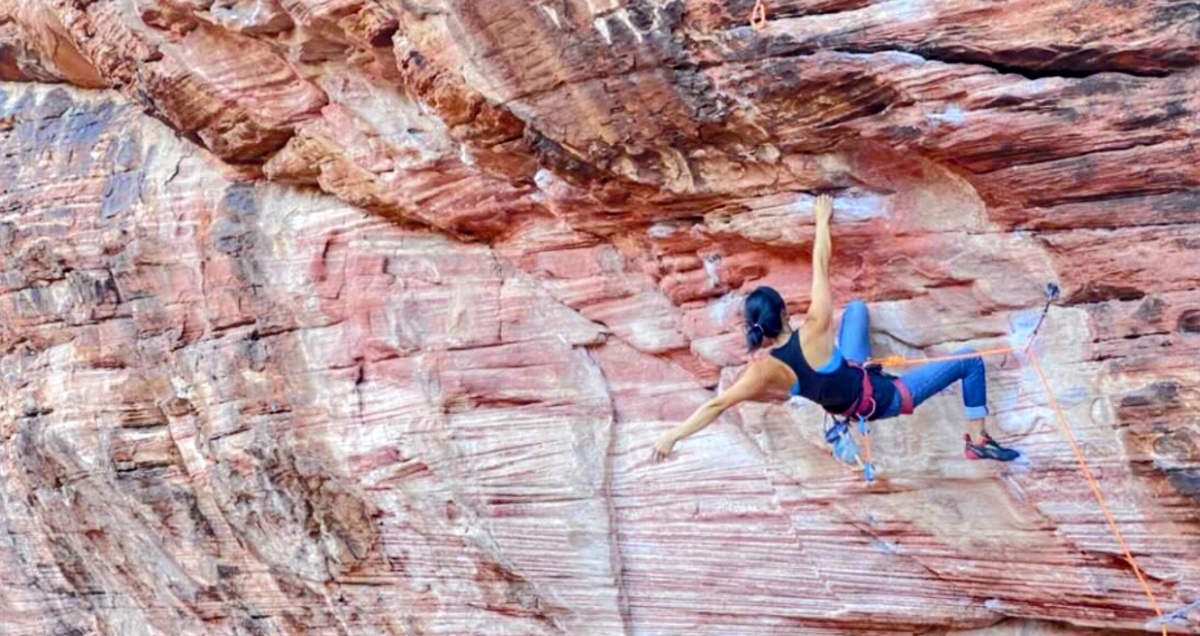 We caught up with Clara after she learned that she was one of the 2022 Summit Scholarship Recipients.
Which scholarship did you receive and what did you do after you heard the news? "I received the Summit Scholarship to go to Peru, and I'm beyond excited! I'm actually currently in Panama and right after receiving the phone call letting me know I was receiving the Summit Scholarship, I jumped in the water to celebrate and went surfing."
What are you most excited about? "I am really excited for this opportunity with the Summit Scholarship to extend my mountaineering skills. While I have some mountaineering experience, most of my experience is with technical rock climbing. I would like to improve my mountaineering skills so I can safely experience more alpine climbing objectives."
What are you most concerned about? "As a person living with a disability and chronic pain, one of the biggest challenges I'll be facing is managing the physical rigor of this trip; I've learned to make numerous adaptations so I can still spend time in the mountains, and this will be no different. I may have to take a different approach to training, pay more attention to the gear I bring, and be thoughtful about how much I can undertake. But most of all, I'm challenging myself to be present and appreciate every opportunity and not dwell on my limitations." And, she adds of her climbing accident that left her disabled: "I'm not just still living, but I'm thriving."
We are honored to be part of your story, Clara – here is to thriving, even in the face of adversity!
Clara departed for Peru on June 13, for two weeks of high-altitude mountaineering in the Cordillera Blanca with AWExpeditions. Find out more about Clara and follow her journey on Instagram at @clarasoh.