Someone once told me that 90% of camping is solving problems. While we all have aspirations of our summer camping trip going off without a single hitch, we know that there is bound to be a matter or two (or ten) that require some creative problem solving. Here are 10 solutions to common camping problems I have discovered over the years.
Problem: My gear is always scattered about the campsite. How can I keep it organized and in reach?
Solution: The GearLine Organization System is hands-down my favorite camping accessory. I have one inside my tent or camper for things like lanterns, headlamps, hats, my Garmin, etc. I loved it so much that I got another one for outside to hang water bottles, mugs, cookware, or to dry out wet clothes. Every camp kit needs at least one of these bad boys.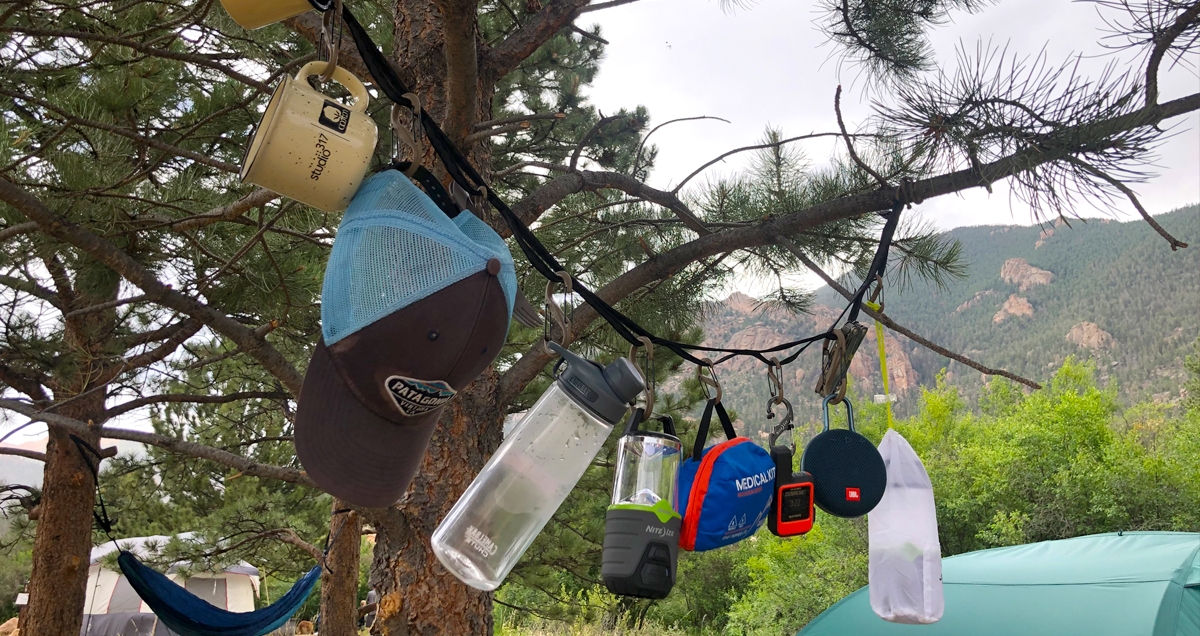 Problem: How can I secure my shade canopy when the wind is picking up?
Solution: Wherever you're camping, it's a fair bet that you might be dealing with wind at one point or another. Get ahead of the problem by securing your shade canopy or shelter with a Figure 9 and some paracord. (You could alternatively use a CamJam XT or a Dual CamJam to do the same thing, it's just a matter of which tool you prefer.)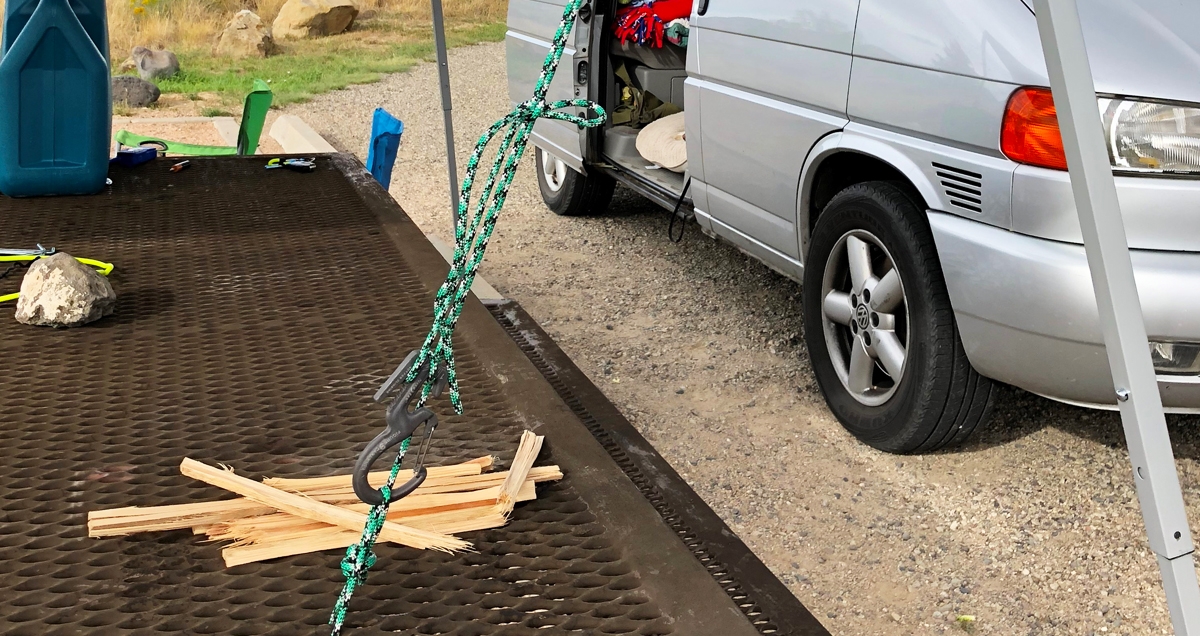 Problem: Speaking of wind, how do I keep my picnic tablecloth from blowing around?
Solution: For years I had been weighing down my picnic tablecloth with water jugs, rocks, or other heavy objects from my camping kit. This solution created extra clutter on the table, and I still had edges of the tablecloth billowing around. Then I discovered the HookLock Locking Bungee. Safer to use than traditional bungees, you can wrap one of these on either end of the table, clip the end hooks to each other underneath and secure them onto the cord.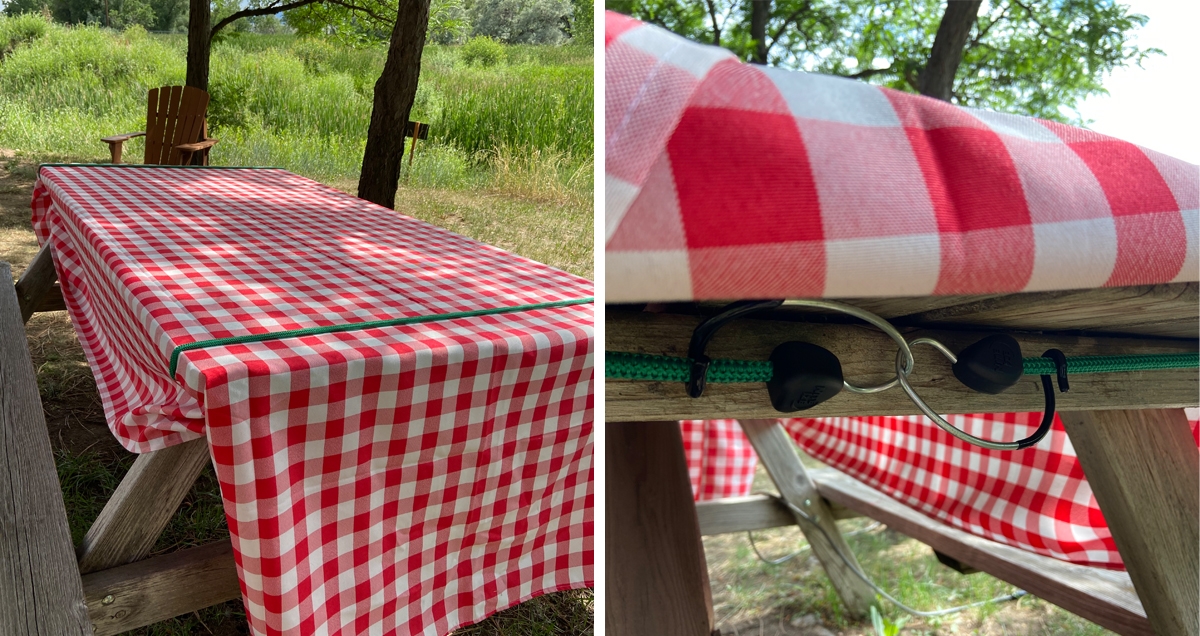 Problem: What's the best way to hang my trash receptacle?
Solution: Be sure to keep plenty of Gear Ties in a few different sizes in your camping kit because you never know when a perfect use will present itself. Once you use a Gear Tie to hang your trash bag or bucket on your picnic table or a tree branch, you'll wonder what you ever did before. You might even add in an S-Biner if it's helpful, like the one shown here.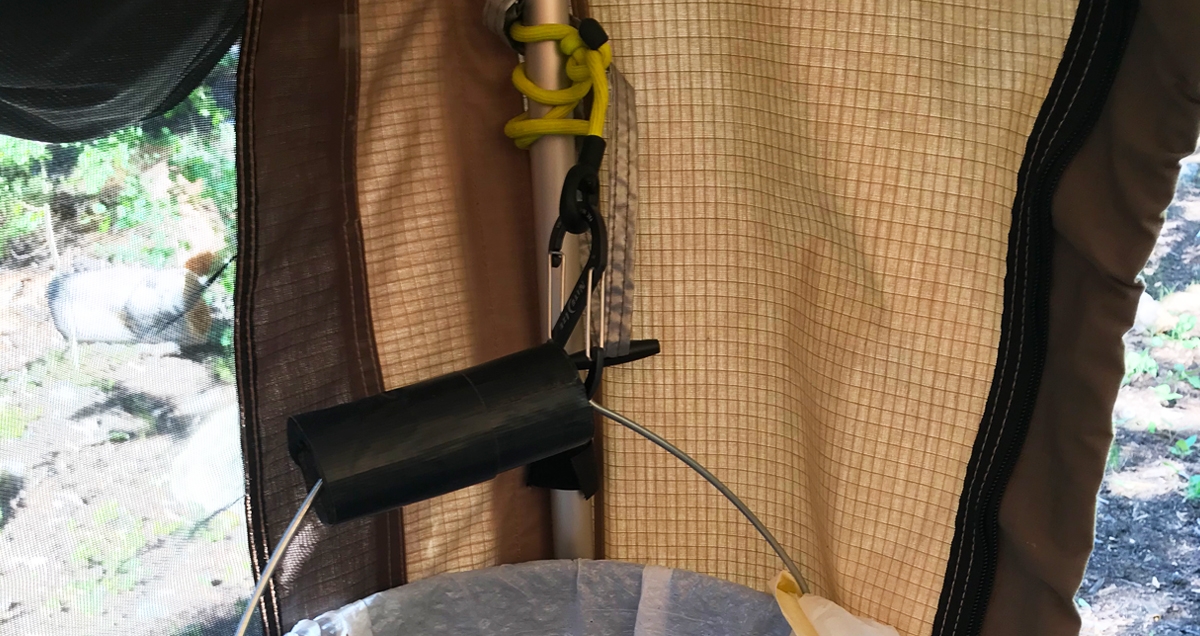 Problem: I bought this nice new hammock just for this trip. Only question is, how do I hang it?
Solution: The Dual CamJam Tie Down System is a simple and secure way to hang your hammock. But don't take my word for it – watch Mandi show you how it's done:
Problem: I brought my dog along for the trip, but I need a quick and easy way to tether him next to me.
Solution: I do have a dog tether system in my camping kit. It comes with a big twisty metal stake that requires some serious elbow grease to twist into the ground. For a quick and easy solution, I use a SlideLock Pet S-Biner clipped to the leash handle, wrap it around a tree or picnic table leg, then clip the other end to the leash. Sure you can go the extra mile to set up a tether system, but I find that this is the fastest way to tie up your pup when you're setting up camp, eating, or hanging around the fire pit and want to keep them close.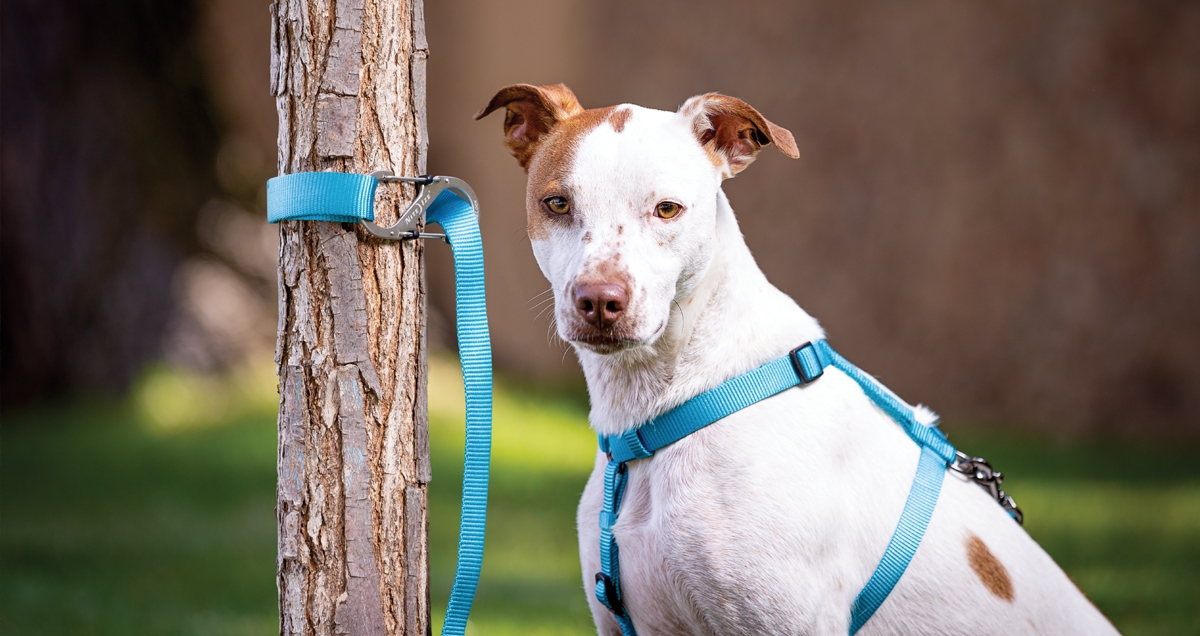 Problem: I need to secure my solar panel where the sunlight is hitting it.
Solution: Gear Ties. Need I say more?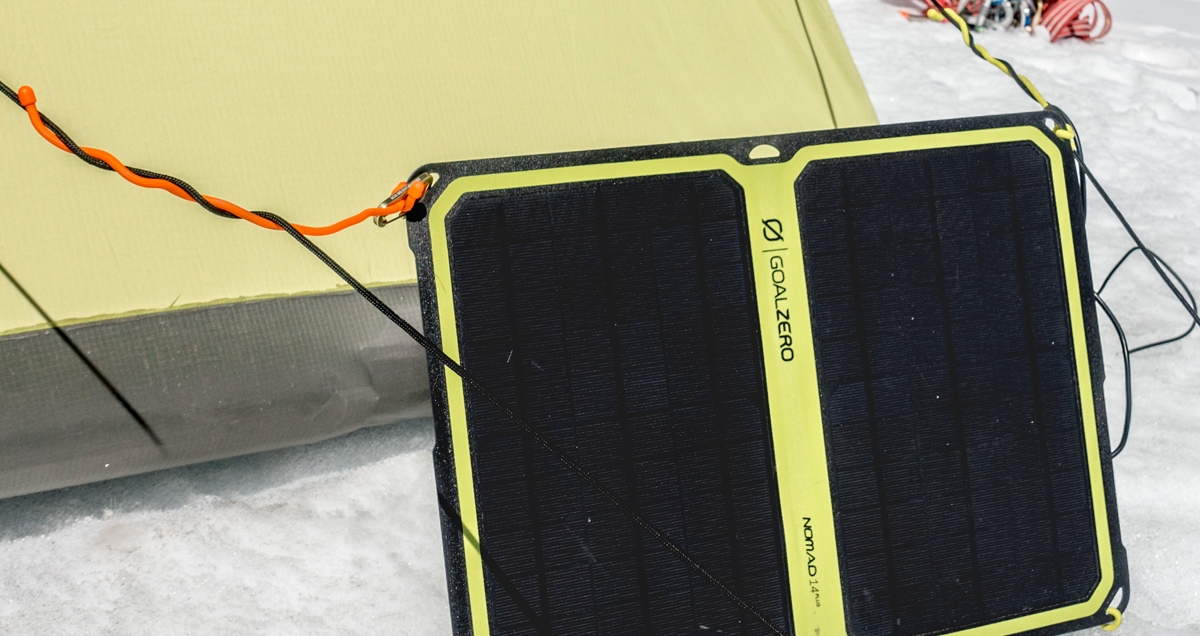 Problem: Bummer, there's a fire ban. How can I create some camp mood lighting without a campfire?
Solution: Wildfires are becoming a bigger problem these days, so your chances that there might be a fire ban in your camping area are higher than ever. If you're anything like me, half the appeal of camping is sitting around the fire pit, making s'mores and spending quality relaxation time now that the day's work is done. So when you find out that your evening in the campsite is going to be a lot colder and darker, you'll likely be a little disappointed. Enter the Radiant 314 Lantern's "amber mode." Sure, it's no replacement for the real deal, but the orange glow does improve the camp ambience. And, no fire does not necessarily mean no s'mores. You can absolutely use your camp stove or grill to heat up your pre-assembled s'mores in foil packets.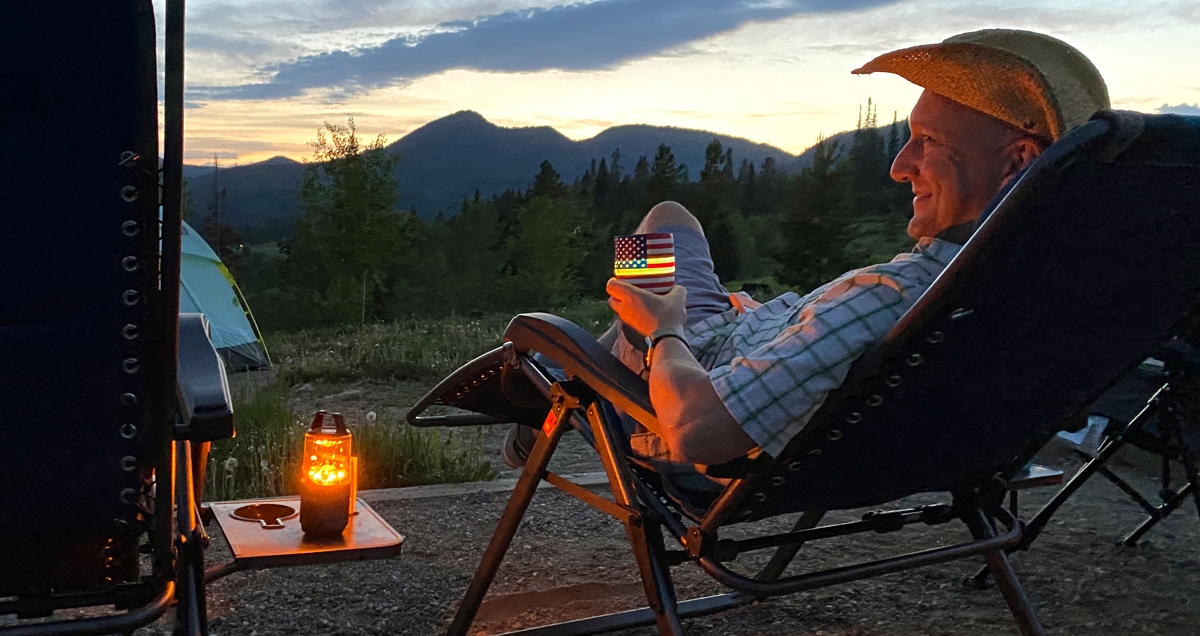 Problem: While I'm making those s'mores on the stove, how do I see what I'm doing?
Solution: The Radiant Rechargeable Utility Light is a powerful, versatile light to keep in your camping kit because you can use it as a traditional, compact flashlight, stand it up on its end to use it as a white or red task light, or magnetically mount it onto a metal surface. The latter method works great on camp stoves, and you can tilt the beam to just the right angle.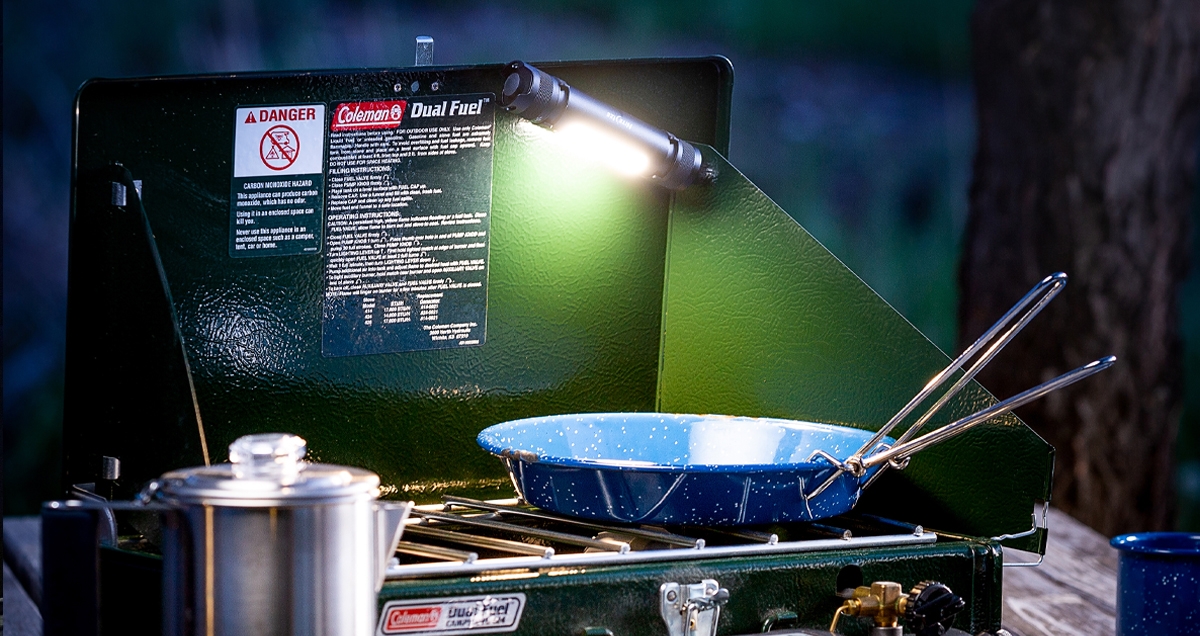 Problem: Help! It's the middle of the night and I can't find my way back to the tent!
Solution: Yes, I've been there. Trying to locate my tent in pitch dark after a midnight bathroom break. I usually use a headlamp on red mode as to not disturb my soundly snoozing spouse or other campers, but it can be difficult to find my bearings. I hang a Radiant Rechargeable Glow Stick to my tent door zipper and switch it on before I leave the tent. This definitely cut back on my horror-movie-induced anxiety that I would get lost in the woods and meet an untimely end.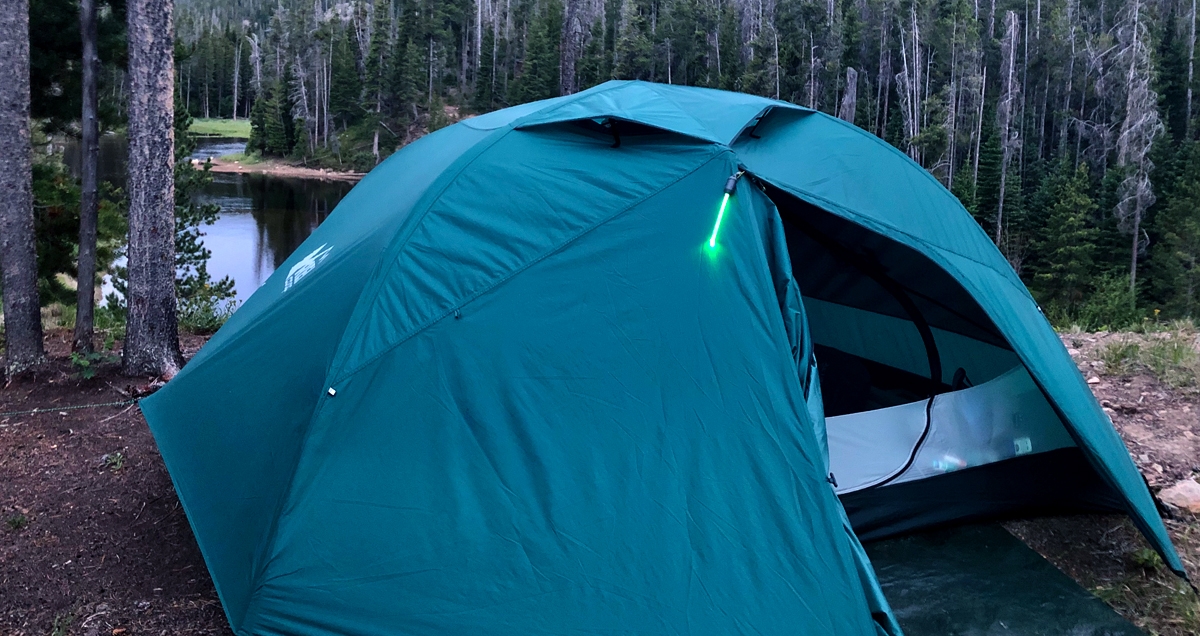 Of course these are only a few of the issues I deal with while camping, and I know there are as many potential problems as there are beautiful places to camp in the world. What dilemmas have you solved while camping? Leave us a comment or tag us in your social media posts and let us know! For some bonus camping hacks, watch Gear Genius Aaron show you some of the many ways he uses Gear Ties while camping: