As a passionate dog person, I'd bring my dog with me everywhere if I could. One of the places I love taking my dog is on weekend road trips. In those early days, I was seriously unprepared for the feat that is bringing a large animal on a 3+ hour drive. Keep reading to learn from my lessons and enjoy the ride without any roadblocks.
1. Pack ahead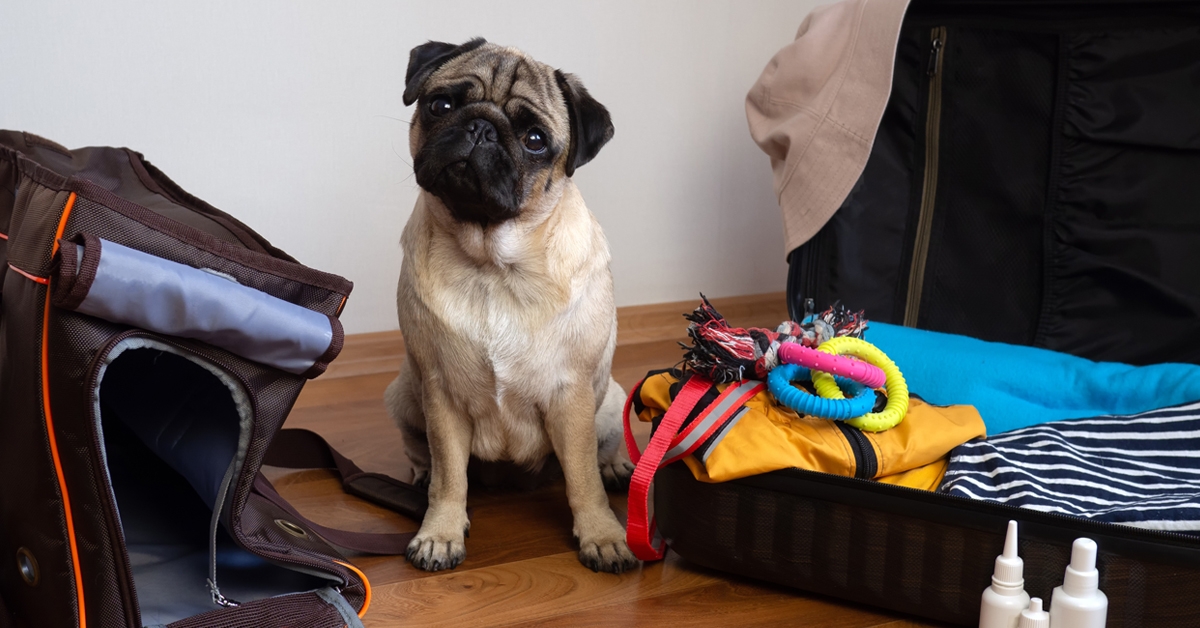 Starting strong with something that seems obvious, but I can't stress enough: pack for your pup the night before. If I had a nickel for every time I quickly threw together a bag for him, only to realize I forgot something halfway there, I'd have a lot of nickels. Here are some essentials I always pack now:
NiteDog Rechargeable LED Leash (for added night visibility)
RadDog All-In-One Collar + Leash (for off-leash fun)
RadDog Collapsible Bowls (1 for water, 1 for food)
NiteHowl Rechargeable LED Safety Necklace (easy to slip on over collar at night)
Dog harness + collar (make sure ID tags, license + rabies tag are securely attached)
A couple toys (a GlowStreak ball for fetch, a stuffed toy for destruction)
Bag of treats
Enough food for all meals + food scooper
Dog bed + blanket (outdoor bed in case we're camping)
Plenty of fresh water (have a dedicated bottle just for them)
Lint roller (a must!)
Anti-anxiety meds/treats
Dog winter coat or life jacket (depending on season/destination)
Tie-out + stake (for campsites)
2. Safety first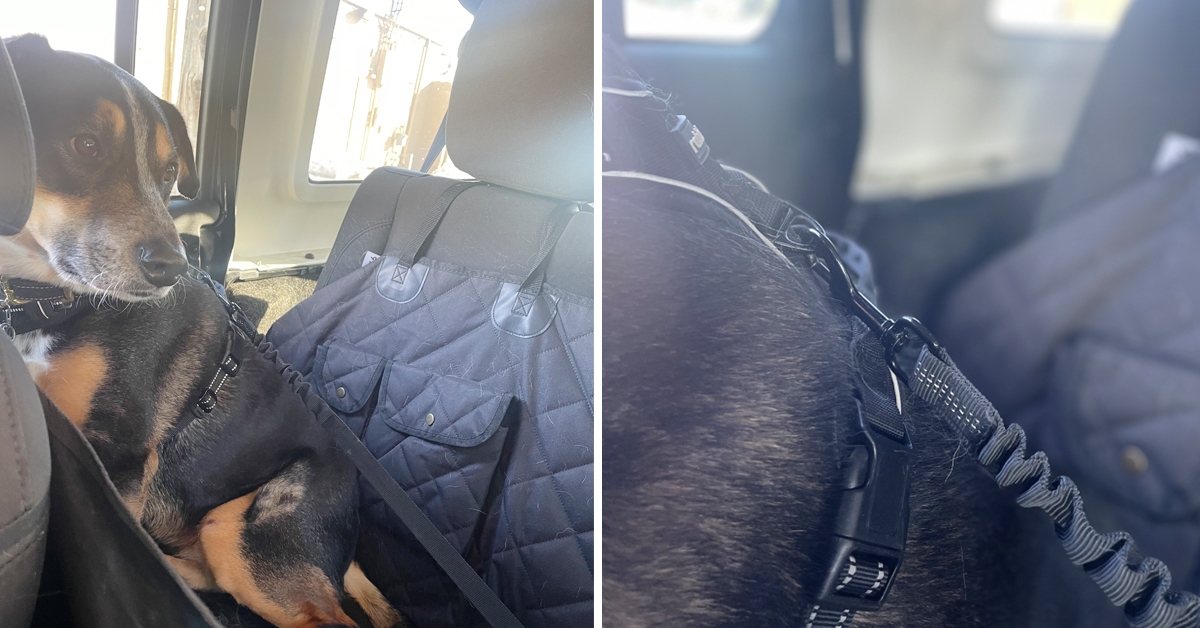 As much as we'd all prefer our pups sat with us for the ride, it's just not worth the risk. The best way to keep your pup safe, small or large, is to secure them in the backseat. For our 80-pound dog, this is the combo we've found works best.
We have a dog canopy for the backseat that prevents him from flying around (or jumping into the front seat), and it also keeps our seats relatively fur-free. His adjustable seatbelt buckles in like a car seat, and clips to his harness. Always clip your pup's seatbelt to a harness, not a collar, to prevent choking in case of sudden braking. Another option would be a travel crate or car seat for smaller pups.
3. Comfort second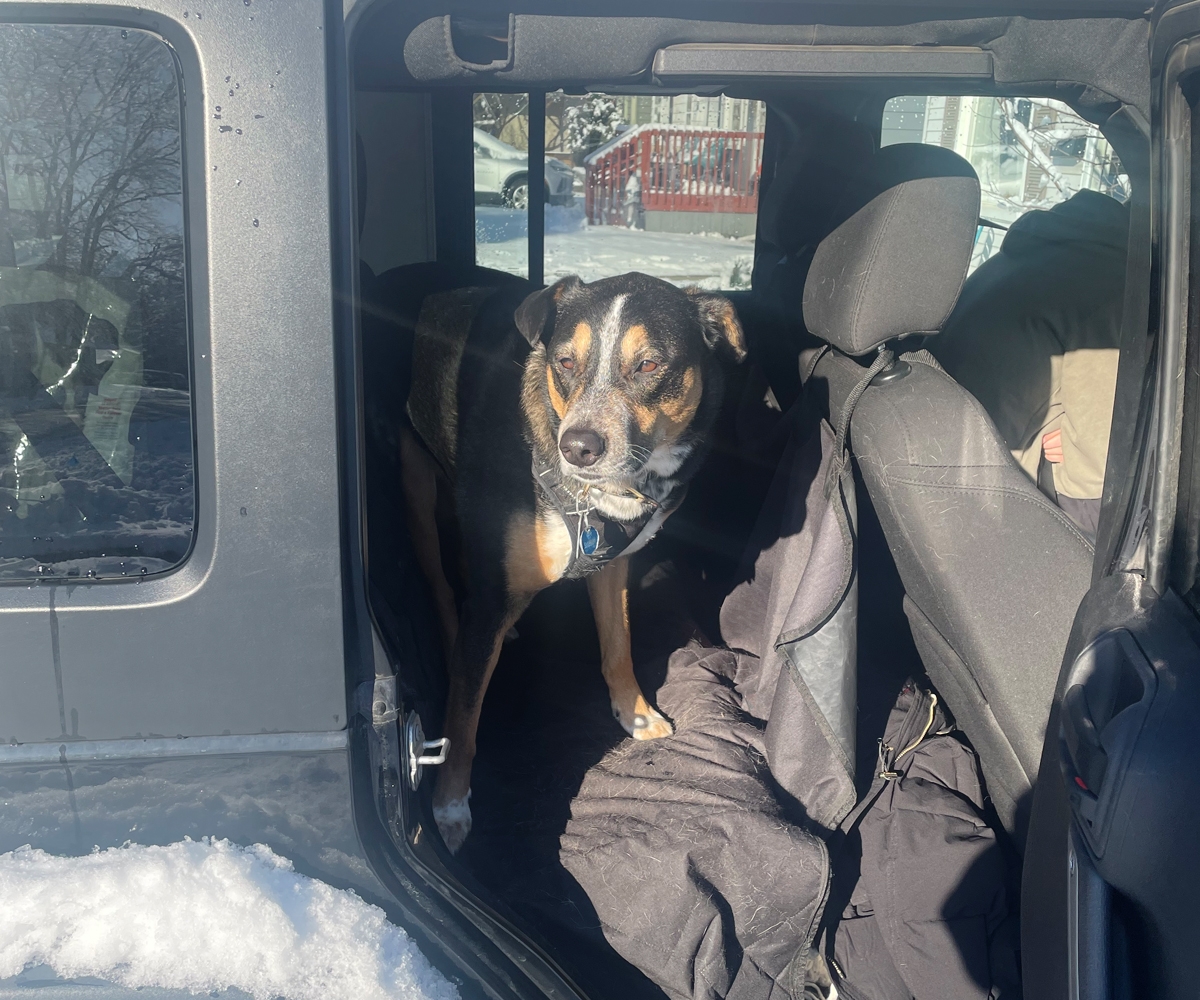 As important as safety is, even the safest dogs can be miserable on a road trip—take it from me. Here are a few ways to reduce their discomfort or anxiety:
Keep their window down to prevent nausea (not recommended on the highway)
Put a blanket and other padding around them for added comfort
Leave their favorite toy back there for stimulation
Give them vet-approved CBD before the drive
Get anti-anxiety pills from your vet for severe anxiety (highly recommend for cross-country drives!)
Make pitstops every 1-2 hours (and let them really stretch their legs)
Keep treats at the ready for a little bribing
4. Prep for pitstops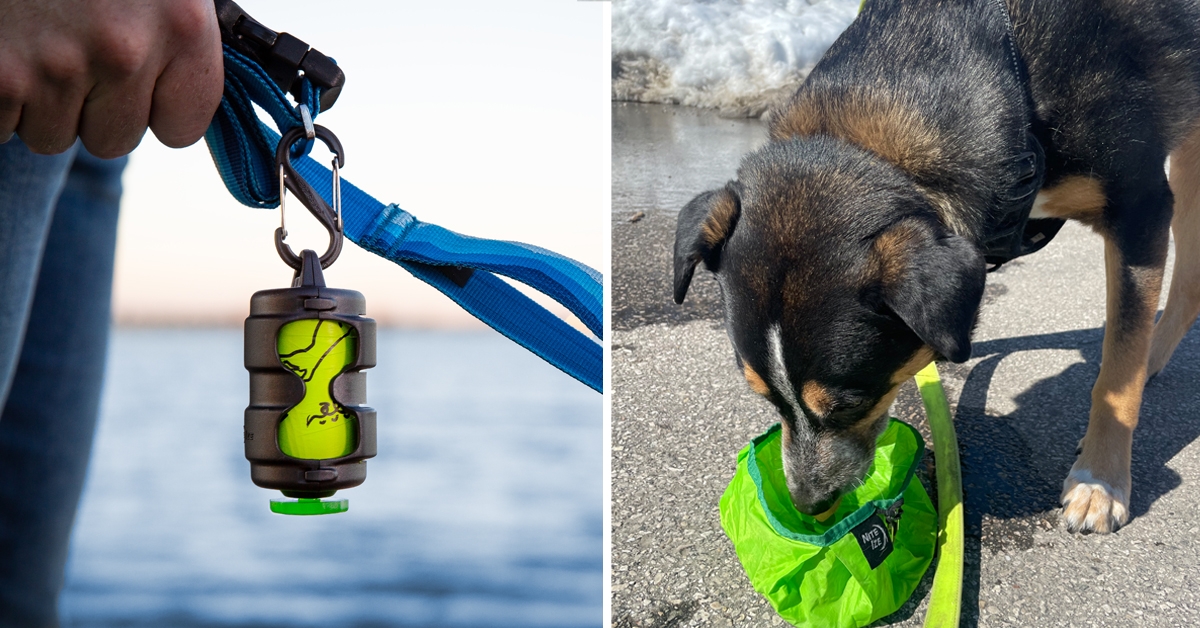 Road trip pitstops can always feel chaotic. Throw on your shoes, clear out the fast food bags, gas up, take the dog potty, and get back on the road. I eliminate some of the chaos with Nite Ize backup. The Pack-A-Poo Dispenser is a lifesaver for potty breaks, allowing me to keep bags always attached to his leash whether nature calls at a gas station or scenic stop. His RadDog bowls are always clipped on trips too for easy unrolling for water and food breaks. The RadDog All-In-One Collar + Leash is also perfect for the road. You can pull out the leash as needed without clipping and unclipping, and it retracts back into the collar when you release like magic.
5. Embrace the Nite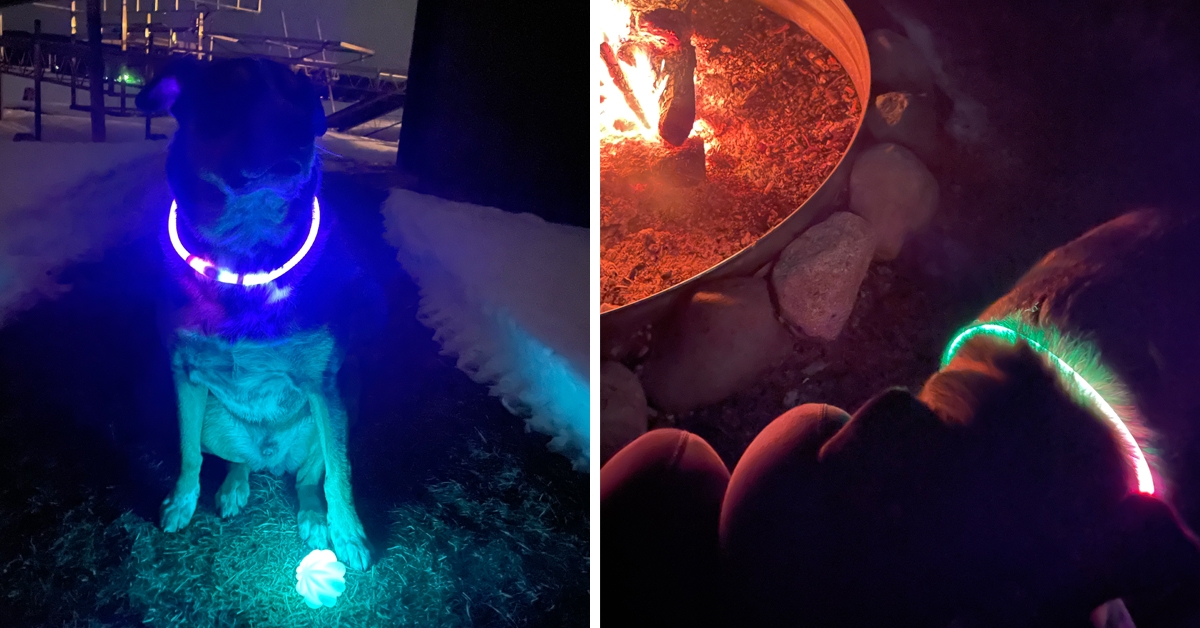 Once we arrive at our destination, it's treats all around—for us, that's a beer around the campfire and dog biscuits for our happy boy at our feet. To burn off his pent-up energy, I always bring out the GlowStreak Wild LED Ball for after-dark fetch and slip on a rechargeable NiteHowl to keep an eye on our nearly invisible black pup. Another great slip-on option is the NiteDog LED Collar Cover, which is top-rated and available in pink or gray.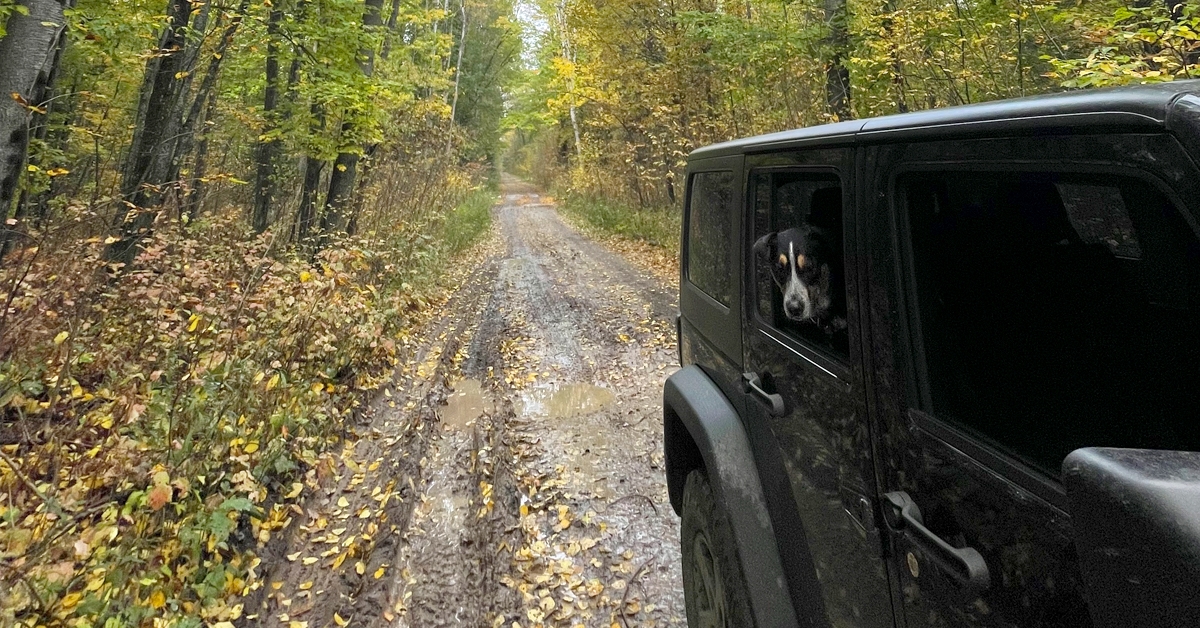 Thanks for joining me on this adventure, and best of luck on your next one! Like all things with your furry best friend, the extra preparation, investment, and sacrifice is always worth it in the end. I hope my tips help you handle all the bumps in the road so you can get out there and explore more with your pup. Happy travels!