By Professional Dog Trainer Robert Thomas
Having a reliable recall is arguably the most important skill you can teach your dog. You have the expectation they will always respond. This is especially true for working dogs like the Fox Red Labrador who can often have a mind of their own because of their independent nature. Every time you call your dog, you are essentially asking them to immediately stop what they are doing and turn away from engaging smells and food, among other things. In order to convince them to do this, you have to make yourself more interesting and fun than whatever they're doing!
Here's how you do this:
STEP 1: CHOOSE YOUR CUE WORD.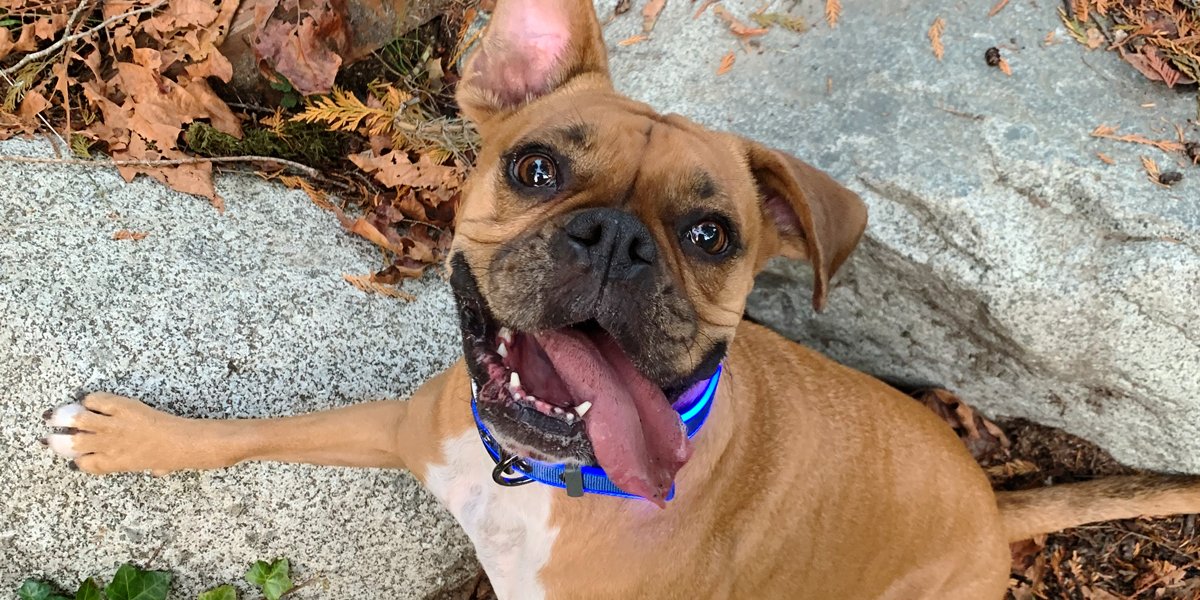 Some suggestions include: "Come," "Here," "To Me," or "Let's Go." The word can truly be whatever you want! Just make sure you haven't "poisoned the cue," by repeating it too frequently. If you find yourself yelling, "Come, come, come, please come," there's a good chance your dog will no longer respond to the word and you'll need to pick a different one. Your recall word should only be said once, and if you have to say it more than that, you are trying to train in an area too distracting. Take a step back and try a less distracting area and only using the word once.
STEP 2: TEACH YOUR DOG WHAT YOUR CUE WORD MEANS!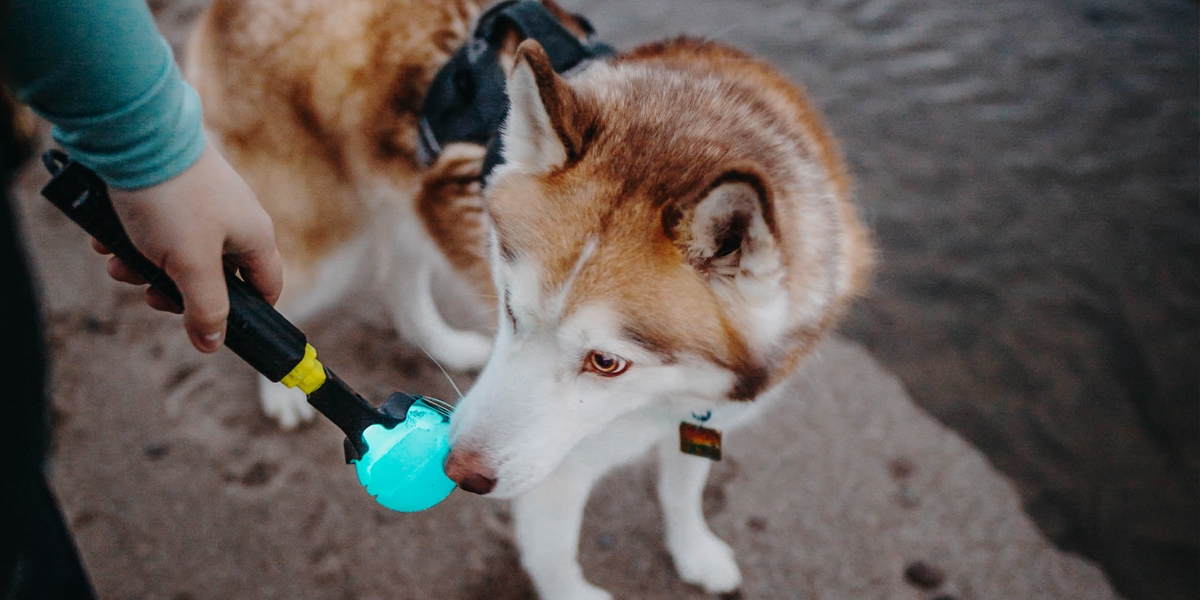 Entice your dog to come running to you by jumping, patting your legs or bouncing a ball. A great choice is the Huck 'N Tuck GlowStreak Collapsible Thrower + LED Ball. Right when they are about to reach you say the cue word, grab their collar, and then reward the dog with a treat, ball or praise. Make this process fun! When they hear the word they want to associate it with a positive experience. It is important that you grab the dog's collar, so they associate the word with coming and being leashed or held on to.
STEP 3: START SMALL, WITH A SHORT LEASH.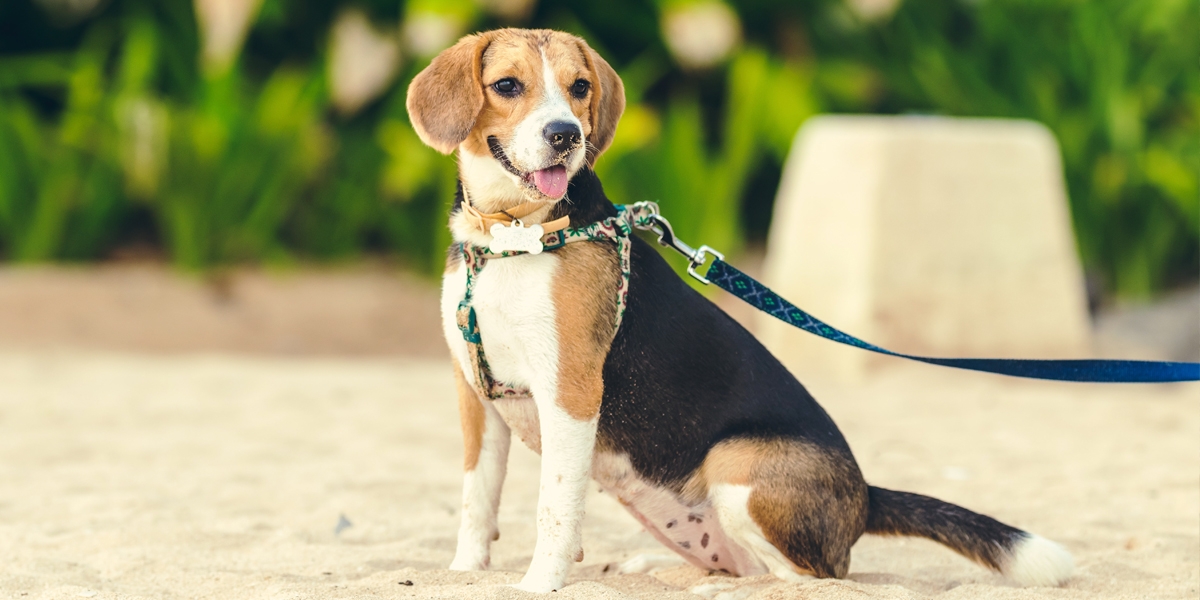 Once your dog knows the cue word, start to practice with them on a shorter leash. Start in your house, or your backyard. Allow the dog to explore on the leash and at random times say the cue word. When your dog completes their recall, reward with treats, praise and play. Again, be sure to make yourself more interesting than whatever your dog was doing. Use high value treats and toys to reinforce this behavior and always use the same toy. We recommend using the GlowStreak color-changing LED ball for reasons explained later on.
STEP 4: NEXT, PRACTICE YOUR RECALL ON A LONGER LEASH.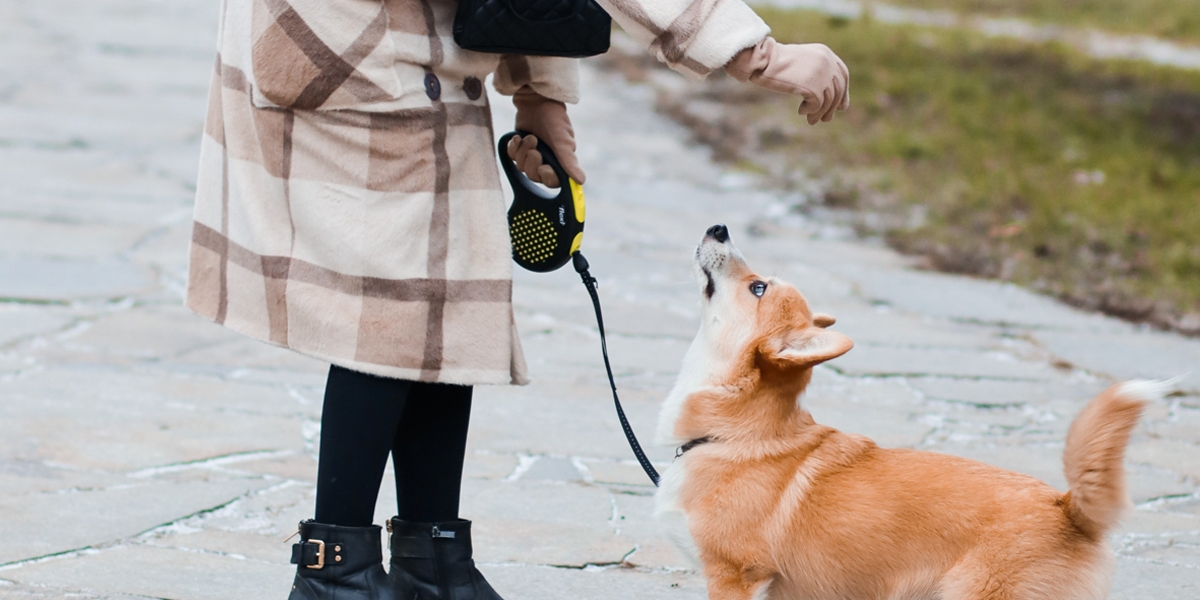 This will allow your dog to have more freedom, without being completely off leash and at risk of running away. Practice the same command and reward with high value treats and toy. You can also play fetch on the long line, and say the cue word and reward your dog every time they bring the ball or toy back to you. They will learn to associate coming to you with fetch, fun and rewards! If you have been using the GlowStreak color-changing LED ball as a reward, this is where you can use the Huck 'N Tuck thrower to launch the ball.
If you find your dog is struggling to stay focused, and not coming to their recall word, try practicing in a smaller, less distracting place. The area might just be too advanced for your dog at their stage of training.
STEP 5: ONCE YOUR DOG COMES TO THEIR RECALL WORD EVERY TIME, YOU CAN PRACTICE OFF LEASH.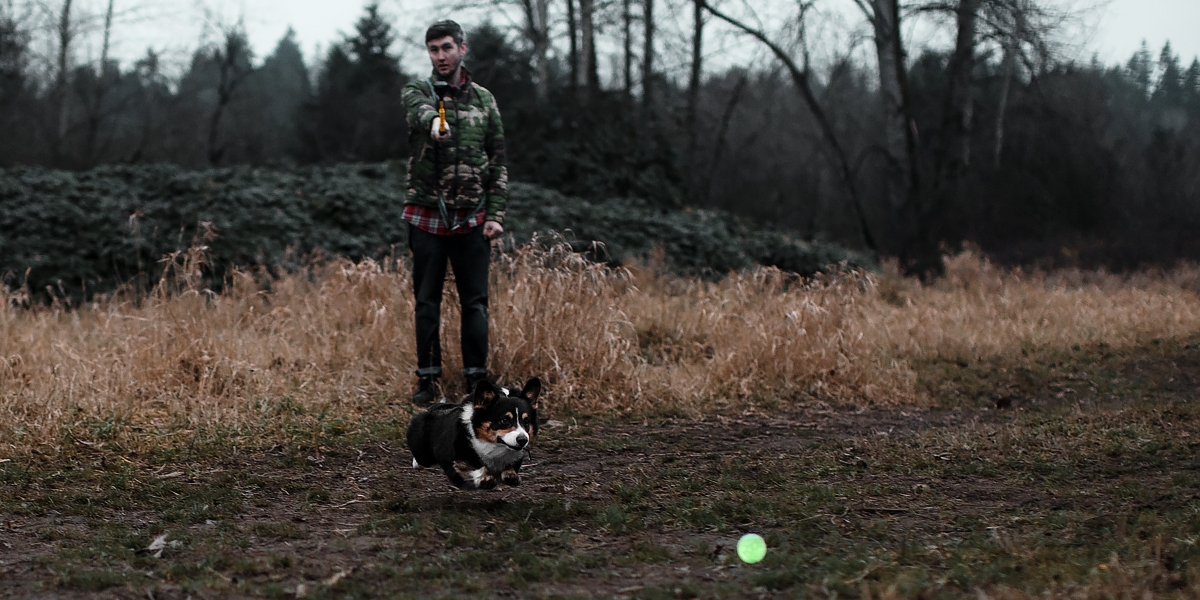 If you think your dog is ready to practice off leash recall, go somewhere fenced and safe where it is just you and your dog with minimal distractions. Consistency is key. Practice the command the same way you did when they were on a leash, and if they are struggling to concentrate and not coming when called, put their leash back on and continue reinforcing the behavior. You could also try playing fetch with the Huck 'N Tuck to get them to come when using their recall word. Over time, your dog will do great off leash!
Teaching recall can be frustrating at times, but if you stay consistent and practice daily, your dog's recall will be bulletproof! Another tip to help supercharge recall is to practice "come when called" during daily activities.
Start paying attention to when your dog is naturally coming to you, such as mealtimes and playing fetch, and right as they're about to reach you say your cue word. For example, at mealtime when your dog walks over to you, say the cue word right as they reach you and set their dinner down.
This will help strengthen the meaning of your cue word, and also reinforce what behavior you desire. You can also play recall games for dogs that are less food motivated, and more play motivated! Studies show that when recall is trained with positive reinforcement, it is almost always successful. A dog with reliable recall is achievable with practice, consistency and dedication! Good luck!
——-
We'd love to see your adventures with your pup and any Nite Ize products you bring along. Share your photos on social media with the tag #NiteIze – you just might win a SurprIZE gift! Want to check out more innovative products for your four-legged friend? August is StylIZE month, and we have a collection of ruff and tuff gear to keep your dog stylin' and smilin' from day to nite.