Our family loves to fish. Now that summer is here, we are in the thick of it. From quick lunch breaks on the creek to packrafting trips down some of the most iconic American rivers, we are soaking up every minute. To say that getting a family of four ready for a multi-day fishing trip is logistically intensive is an understatement. Really, even just getting ready for a fishing afternoon with little kids can be trying. But, I can confidently say that using Nite Ize products on your fishing outings makes it all go much smoother. From packing to trailering, to camping, to gear organization, there is a Nite Ize product to make it better.
Packing Up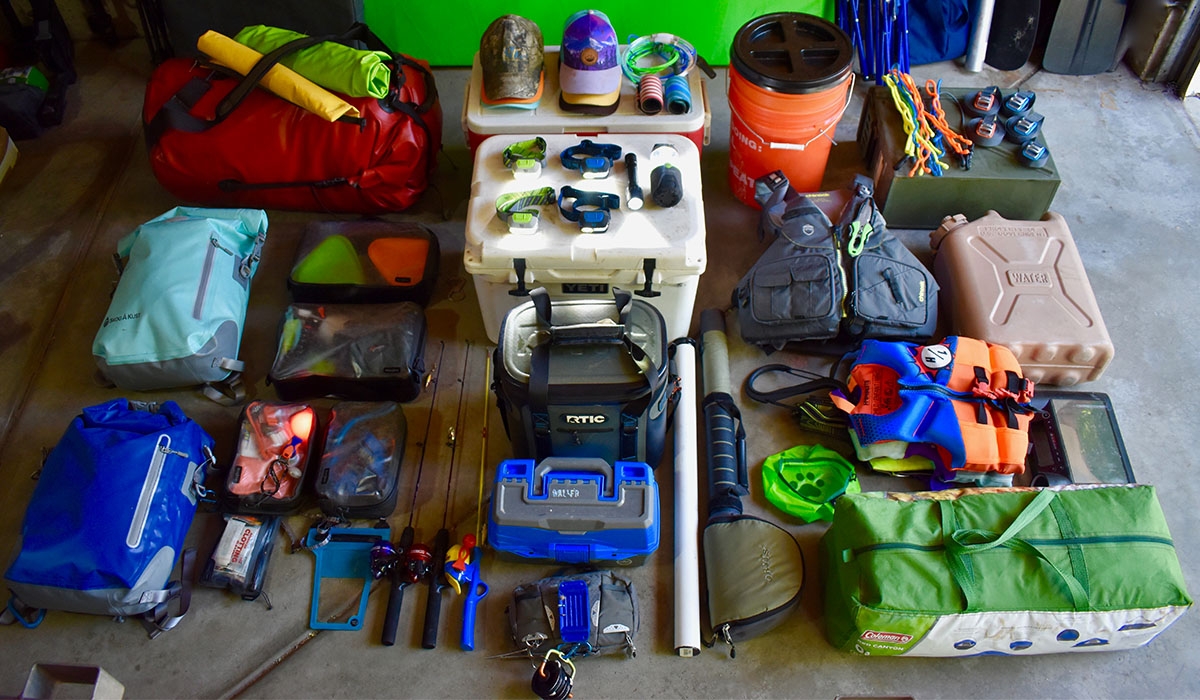 Here's a rough idea on packing for a recent trip we took. We had: four adults, four kids, two dogs, and two boats, for three days and two nights. I'm not exactly known for packing light, so naturally, we brought: five coolers, two tents, two Paco pads, three air mattresses, eight sleeping bags, one hammock, two inner tubes, one SUP, eight dry bags, eight lights, ten hats, four fly rods, six Mickey Mouse poles, four extra pairs of shoes, cooking gear, and approximately two-million snacks. So, how do you fit all of that into two boats and keep it secured? Nite Ize, that's how.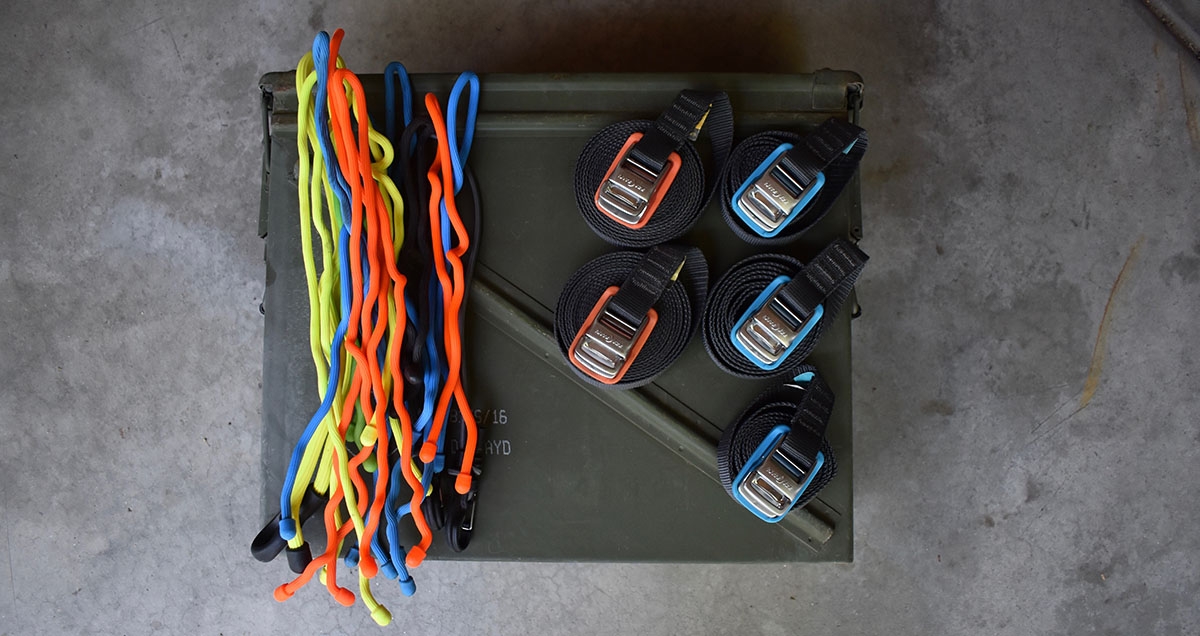 To be more specific – Gear Ties, CamJam Tie-Down straps, and RunOff Waterproof Bags are the glue that holds a rafting trip together for us (and candy, candy holds it all together on the emotional level). With the kids being so little, we generally float class two rivers, maybe with a class three rapid thrown in. So, with the Gear Tie-CamJam combo, we are "rigged to family float". If we were heading out on higher class rivers, we would be "rigged to flip" which would be an all-CamJam, seriously securely strapped down, buckled up, zipped in scenario.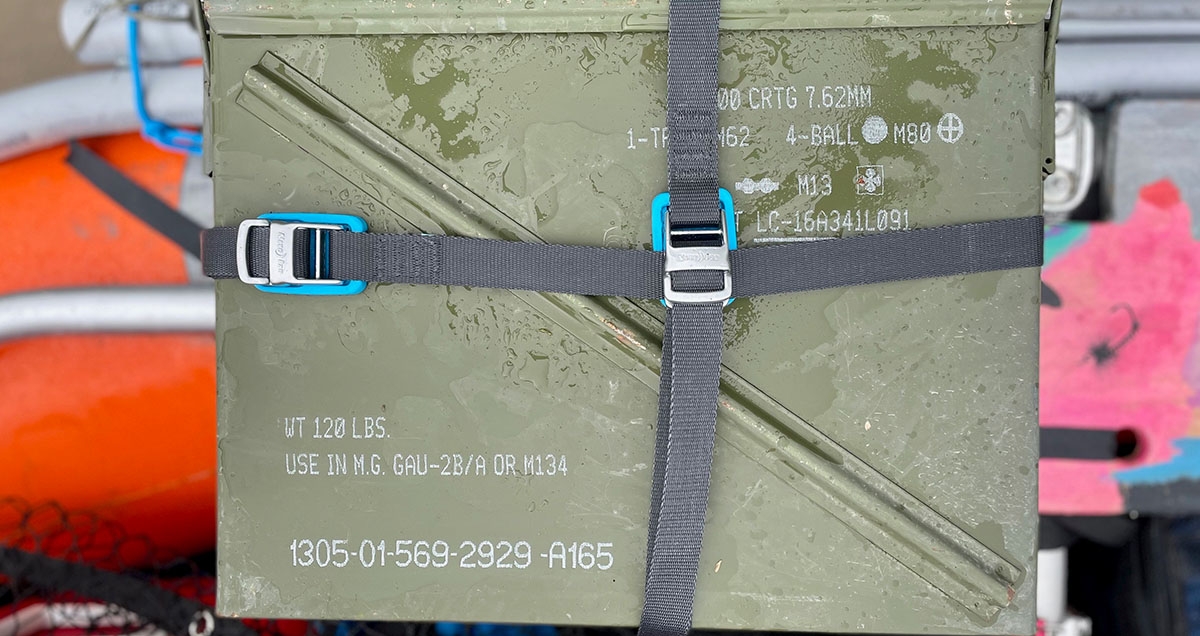 Hitting The Road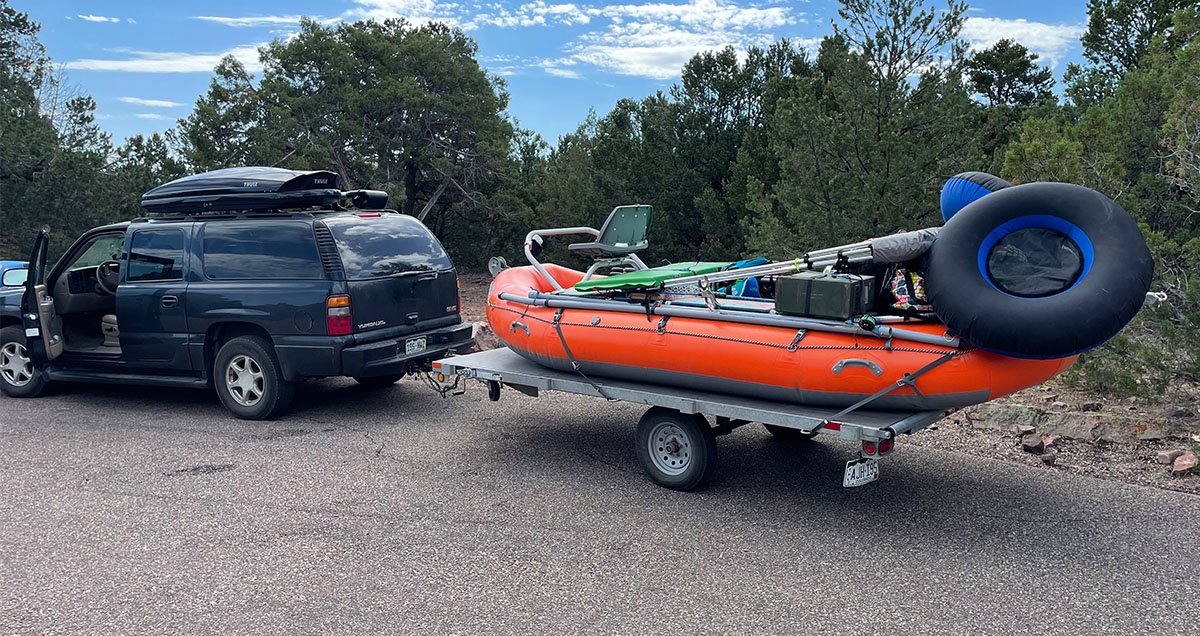 When it comes to trailering, CamJams and Gear Ties are once again the belles of the ball. We use the Dual CamJam Tie Down System for securing the boat to the trailer, while we use traditional CamJam Tie Down Straps to attach the fishing frame to our raft. For all the items that stay on the boat while we're trailering (ie. oars, Paco pads, fishing net, etc.), we Gear Tie those bad boys down so they don't budge.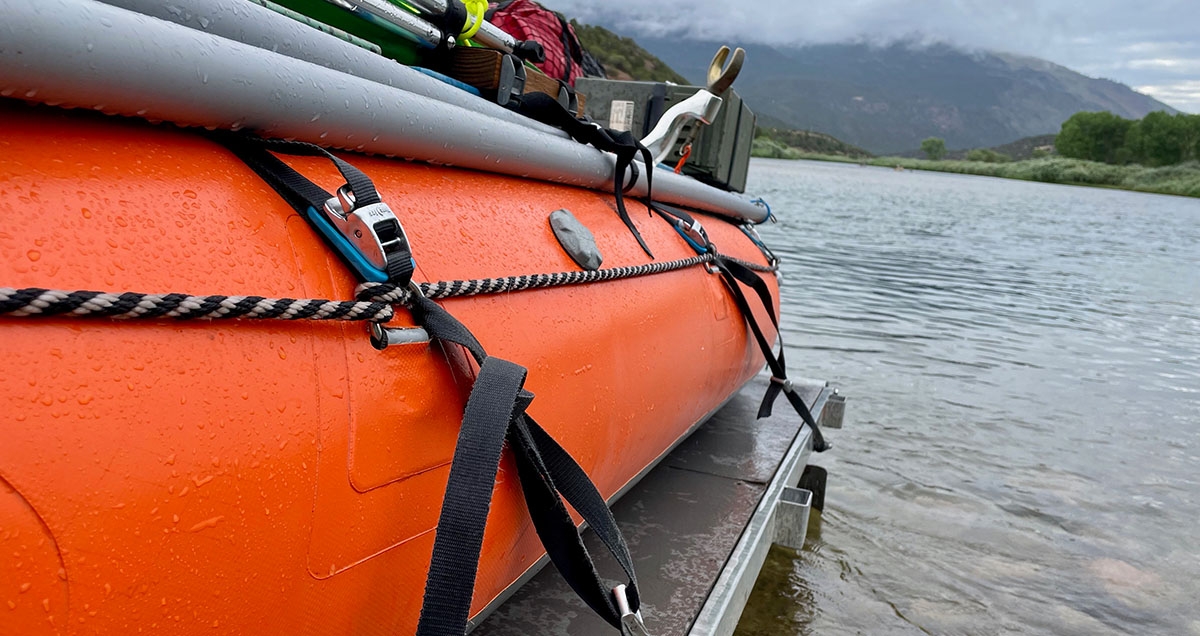 *Safety tip* always pack your anchor snugly behind a back seat in your truck so it cannot become a super-heavy projectile in the case of an accident.
Setting Up Camp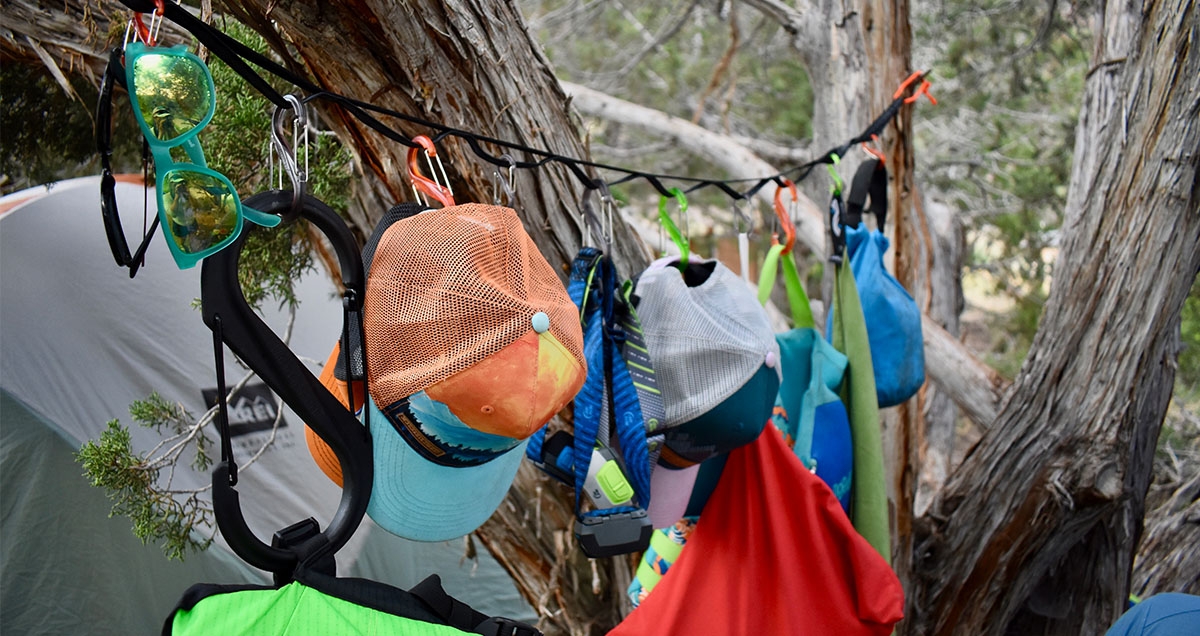 Camping itself involves a ton of gear. With these trips, you've essentially got multiday camping, boating, and fishing gear to account for. Needless to say, that's a lot. Keeping it organized will help your camp run smoothly. The GearLine is my favorite Nite Ize camping item for exactly this reason. You can hang wet gear, keep essentials off the ground, and have it all visible and easily found in camp. We usually set up two lines – one for drying gear and one for easy access to smaller items like hats, sunglasses, and headlamps. And speaking of headlights, Nite Ize has my favorite selection of rechargeable lights – Radiant 300 Headlamps, a Radiant 314 Rechargeable Lantern, and the INOVA T8R PowerSwitch Flashlight make up my go-to camping light kit. And, because they are rechargeable, I don't have to bring a bag of backup batteries along, I simply bring my solar-powered speaker/charger which can be used to charge lights, phones, etc… and it's a great Bluetooth speaker for playing music at camp and on the river.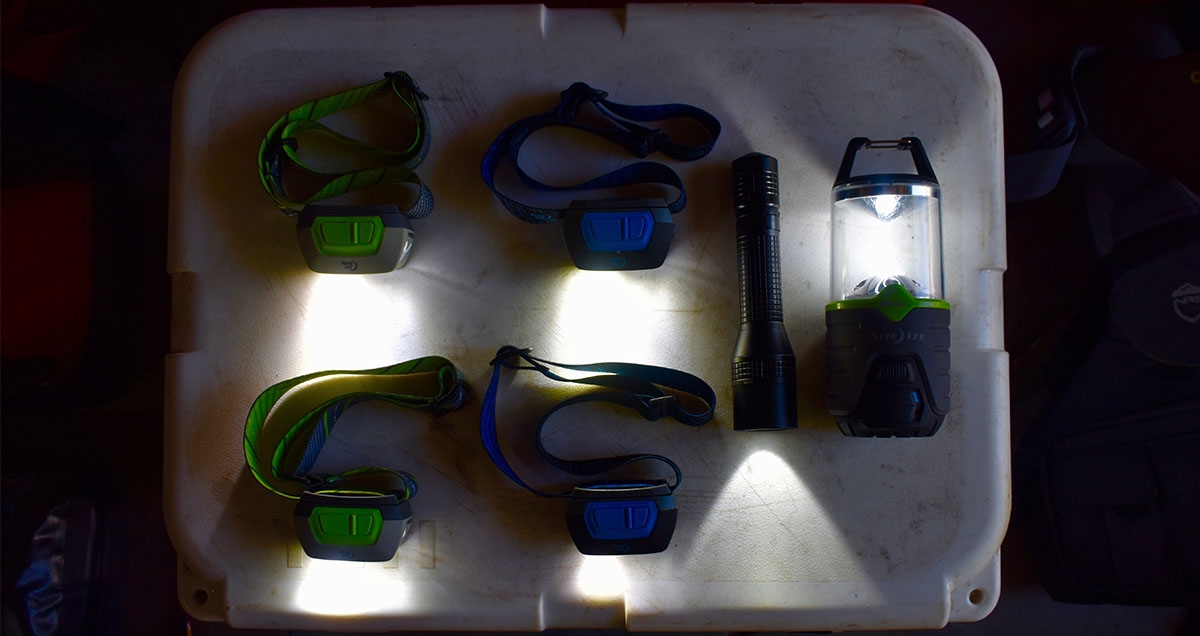 Streamlining Your Fishing Gear
Those who fly fish know the level of patience required to do so. There are endless tiny moving parts and pieces, and if you add a little wind, nothing can be more frustrating. But, nothing can be more rewarding than when it all comes together and you land that beautiful brown or rainbow you've been stalking.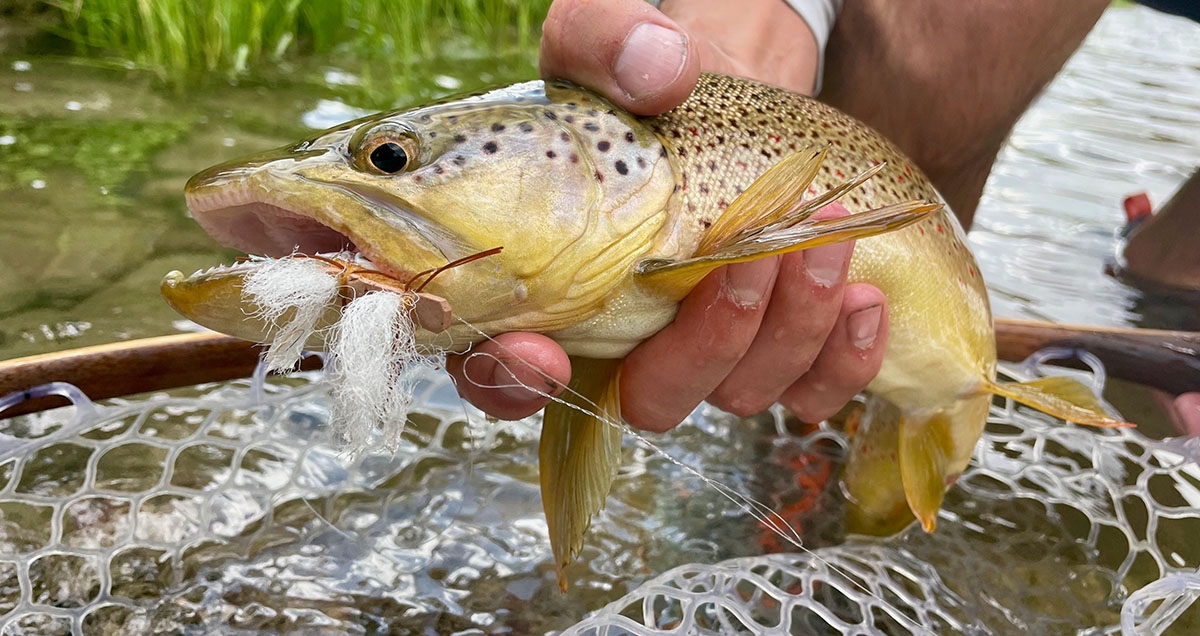 Having your gear streamlined so that lines won't get caught up at a pivotal moment and so your forceps are right where you need them for a quick release is essential. I have spent years simplifying what I carry on the river. I have narrowed it down to these four things: my small waist pack with basic fishing gear and flies, my net, a waterproof case (for my fishing license, wallet, and car key), and a waterproof case for my phone. You can see that Nite Ize now plays a role with each of these items: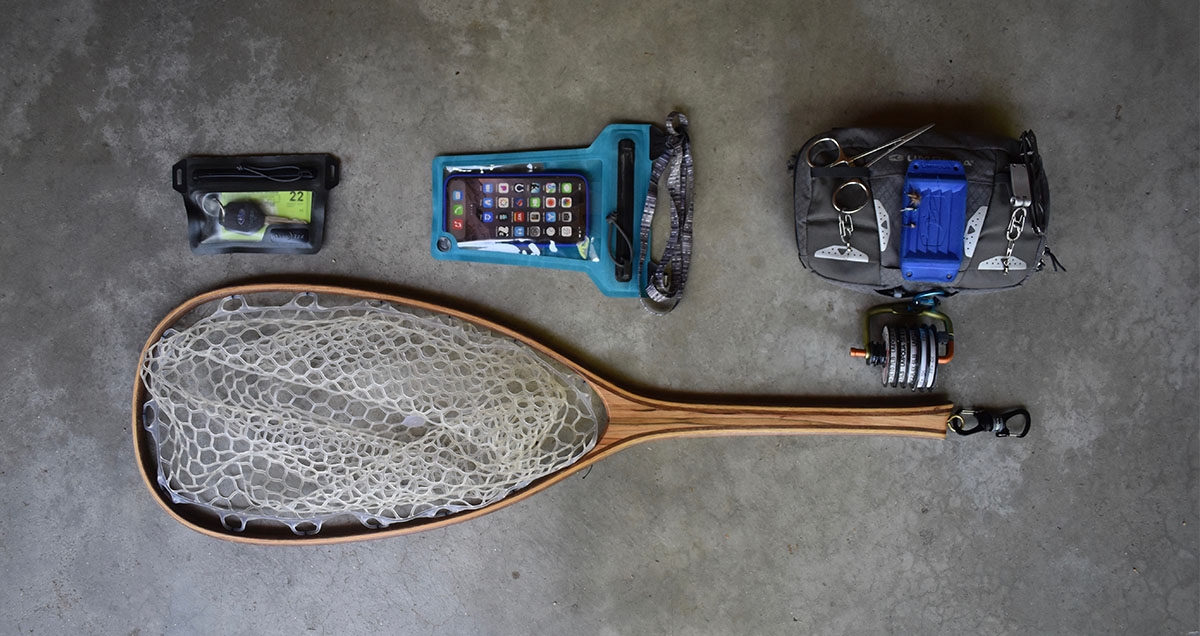 The RunOff Waterproof Wallet and Phone Pouch are perfectly sized for protecting my essentials, while the SlideLock 360° makes an ideal magnetic net release that can be clipped to the back of my lifejacket or a vest. Also, adding S-Biner MicroLocks to my forceps and nippers has been a game changer. When I need to pop them off my pack or transfer them to my life jacket, they are now easily clippable and secure. I haven't lost a set of forceps since I started using this trick.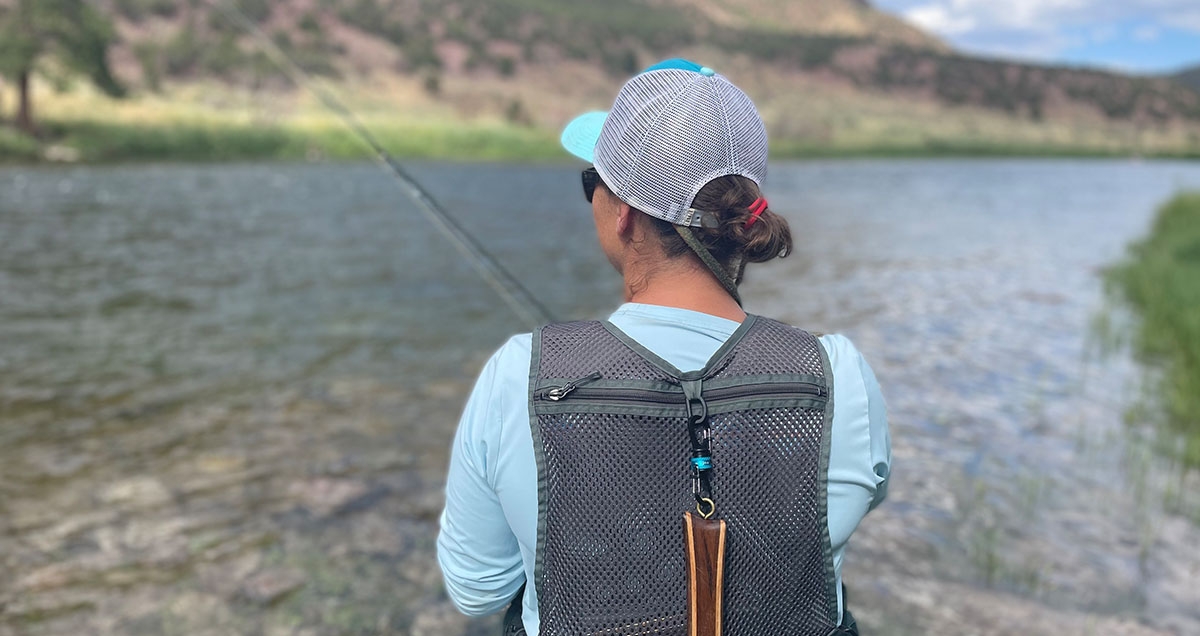 Bringing Along Your Four-Legged Bestie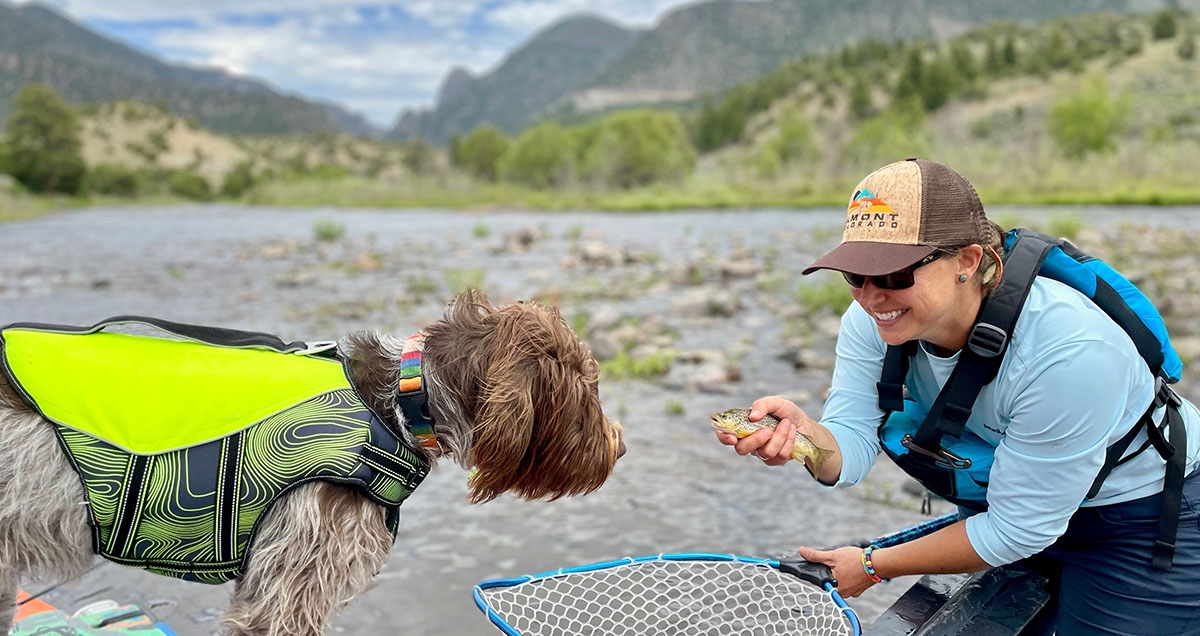 Sometimes the best fishing friend is one who can't talk or steal your good fishing spots. I love fishing with my pup and I always make sure to keep her safe on the river. She has a life vest for floating days, a NiteHowl LED Necklace for nighttime, and an Apple Airtag in a waterproof Clippable WearAbout Holder so I can track her from my phone in case we get separated.
And there you have it, that's how you keep every member of your group safe and happy on the river and at camp. From Gear Ties to lights to RunOff Waterproof Bags, there are a thousand ways that Nite Ize can make your life easier the next time you hit the river. If you have a favorite product for fishing that I've missed, please leave a note in the comments section below. Happy fishing!