With travel ramping up again after two years of laying low, it can be easy to forget essentials or pack way too much. With adventure racing as our main profession, where packing the right gear plays a big part, we have developed some good tips that we think translate well to packing for a family adventure.
Below are some of our favorite ways to make the trip with kids more fun, some packing tips, and some of our must-have Nite Ize gear that we never leave home without.
1. Make a list and check it twice, three, and four times to be sure!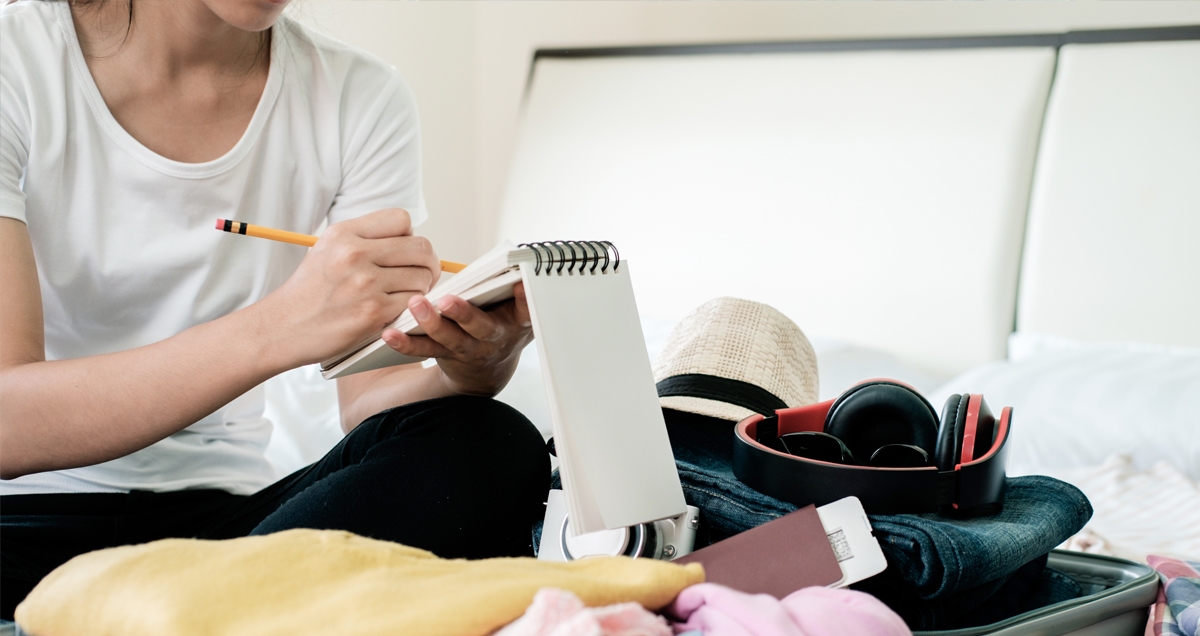 A week before our departure date, I always make a list of what I need to pack for each person. This helps me think through everything so that I don't over or under pack. Around a week out is also a good time to look at the weather ahead and gives you enough time to get anything that you may need.
2. Remember if you forget something, you can buy it.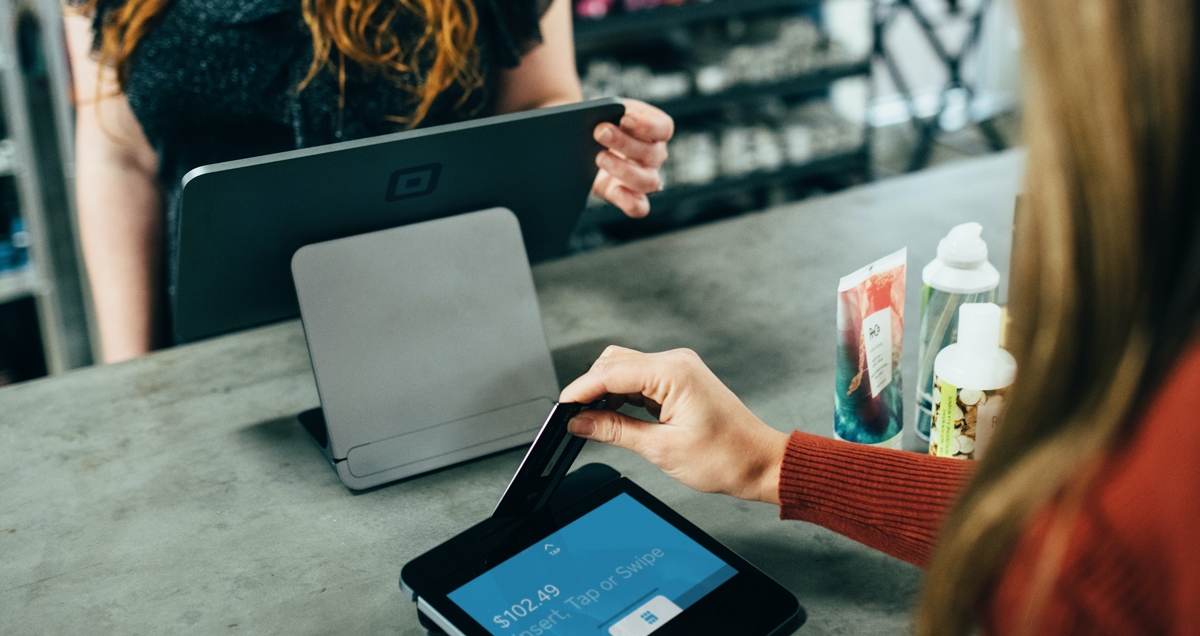 A few weeks ago we flew to Italy to race, teach and have a little family vacation. Since we were going to a city, I knew I could get anything that I needed especially when it came to my two boys. I ended up forgetting underwear and socks for both boys. Once we landed, it was super easy (and surprisingly fun) to go out and find them. In fact, now they are obsessed with their "italian" underwear! However, if you are headed to a remote area, you will definitely need to think harder about what you bring.
3. Let them pack a bag for themselves.
Giving your kids autonomy is powerful and confidence-boosting. When we give our kids the option to pack their own backpack for our trip, they always jump at the opportunity with enthusiasm. It makes it easy for us parents as well because we know they are taking what they will for sure play with, and if they don't, well then it is on them. I highly recommend sneaking in a few "surprise" toys/activities that they have never seen before for those crucial moments we all know will come! But really, ever since our boys were two, we have given them a bag and let them fill it with whatever they want and it has worked out super well. Now my oldest (who is 5) even packs his own clothes!
4. Make the trip about them.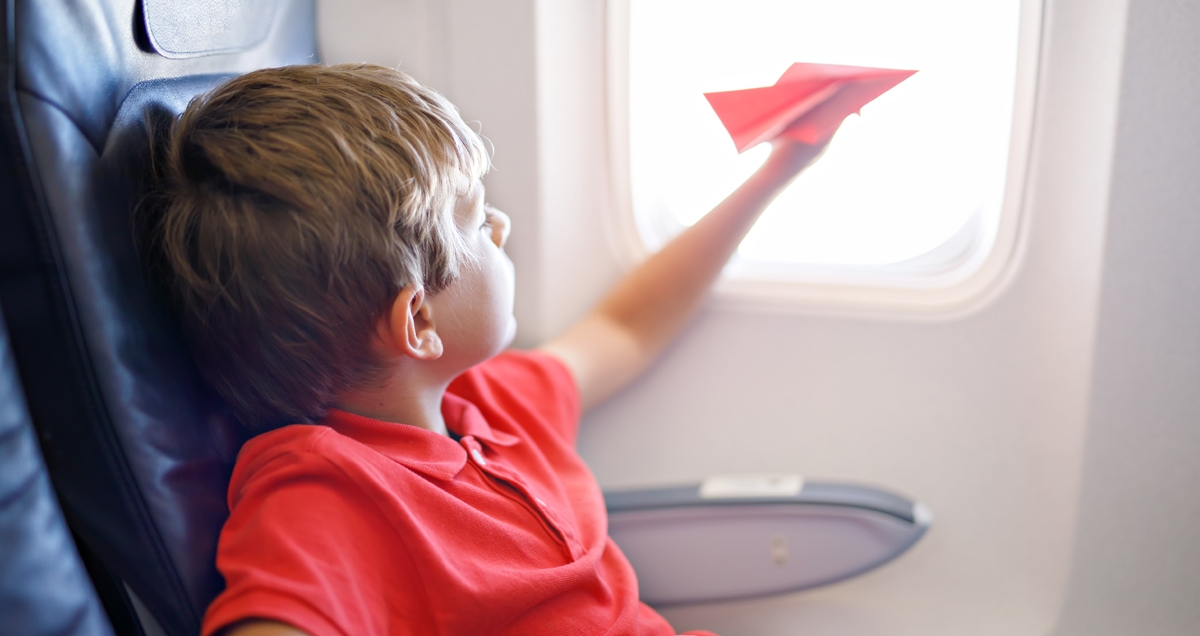 Before you head out, take a few minutes to remember what it was like when you were 5 and about to get on a big airplane. It was probably exciting and perhaps a little scary. Instead of having everything planned out for them, see if you can follow their lead and focus on them. When we last traveled, I was a little shocked at how many parents just let their kids watch endless shows on their iPad. I know it's hard when you are traveling a long way, but it can be so much fun to talk with your kids and share in their excitement at the newness of it all. For our two boys, getting to give their tickets to the flight attendant, carrying their own bags and looking out the window were all very exciting for them. It reminded me how new everything was to them. Even though we had traveled a lot before, it was refreshing and fun to see it all through their young eyes. Instead of immediately putting them in front of a screen, we took the time to answer all their questions, talk to them about the plane and flight attendants, discuss the food that was coming, and explain about how long the trip was going to be. Before we knew it, we were already two hours into our flight!
5. Don't be afraid to be silly.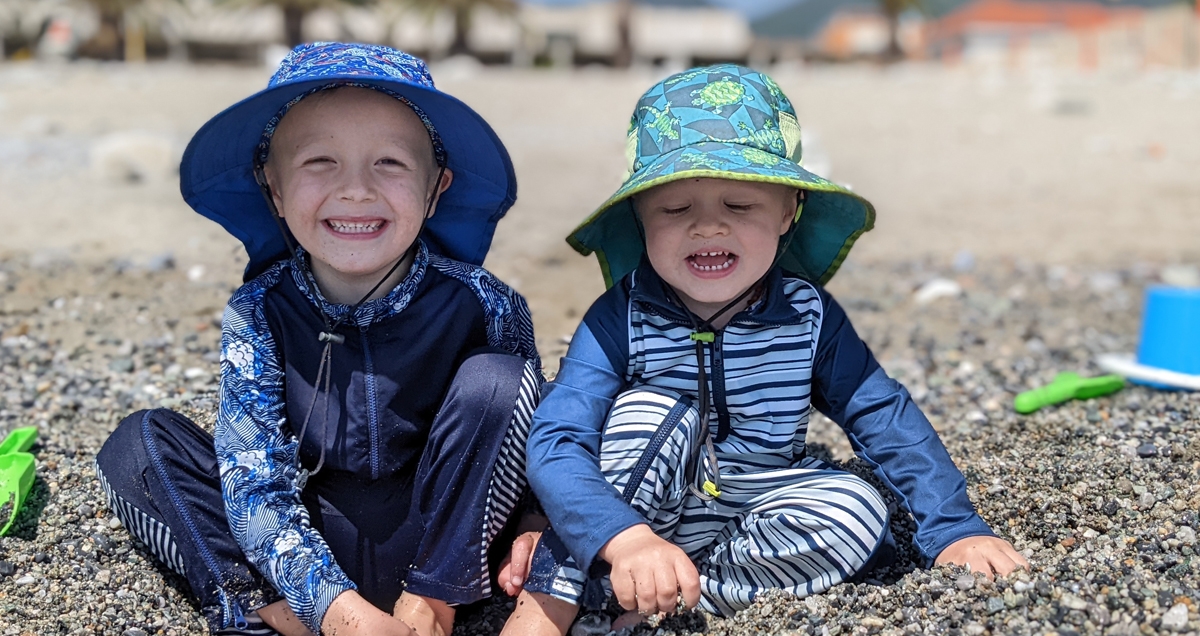 As we grow older and pay more attention to what other people think, it is easy to forget how to be silly, especially in public. After having kids, it has been so much fun re-learning the art of playing and being silly. Instead of letting them play on their own and paying more attention to our devices, we try to join in their play. Family trips are a great time to fully immerse yourself in your kids because you are away from all of the distractions that home brings. When we are on trips, meals and clean up are usually non-existent or are much easier, leaving more space for time with your family.
6. A few Nite Ize must-haves that we never leave home without…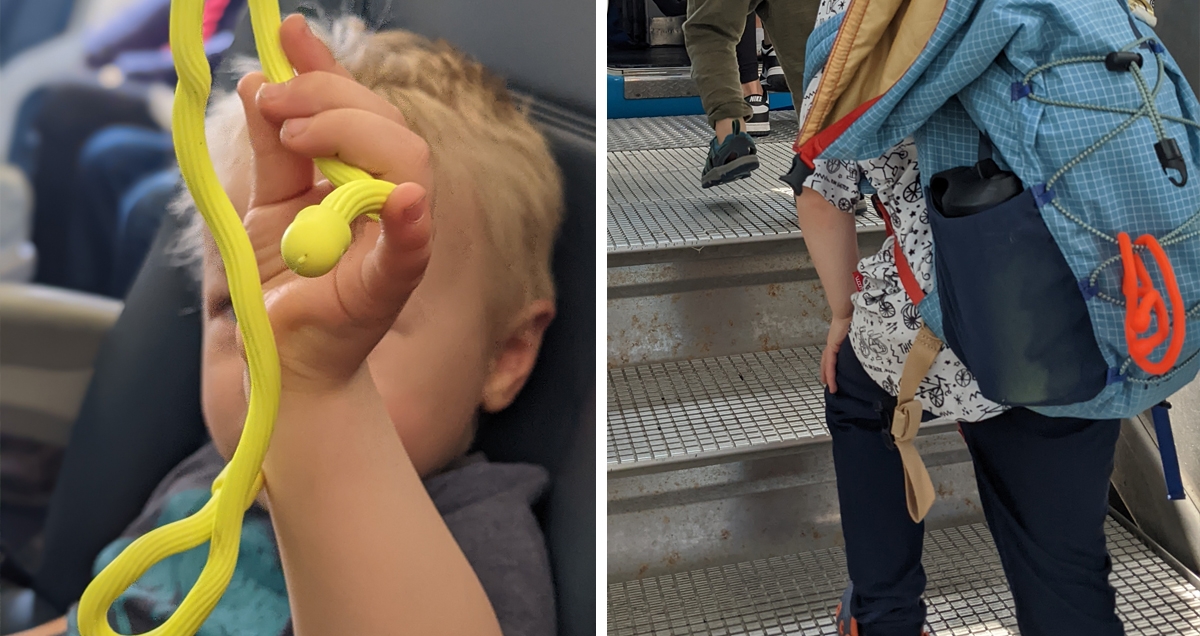 Even though our list changes depending on what kind of trip we are going on, we have a few items that always make it in the bag no matter where we are headed. Below are a few of these along with explanations on how they come in handy for us!

Gear Tie Reusable Rubber Twist Ties: We use these on our backpacks to latch on things like water bottles, extra bags and other things that the kids "need to have handy". They have also come in handy for when we get to our destination for random things like attaching bikes to cars and attaching things to bikes. For traveling, we have also used a gear tie to prop up an ipad for easy watching! I am sure if you bring one along you will also find many other great ways to use them.

Radiant Rechargeable LED Glow Stick: While at first these were the kids' "light sabers" at home, they have now become essential for travel. When we go out to eat at night or go on a beach walk, we give them to the kids to hold, or we clip them to their backpack so we can easily keep an eye on them. They are also an awesome way to get the kids outside on a nice night!

Gear Tie Cordable Twist Tie: With all of our cords we travel with, we needed something to keep them organized. These little Gear Ties are great for keeping everything tidy and untangled. We use them all the time at home as well as while traveling!

TagLit Rechargeable Magnetic LED Marker: My husband and I have these in just about every backpack. They are awesome for when we are out biking at night (which we often do while traveling) because they clip onto a shirt or to a backpack very easily. We never remember to bring our actual bike lights when we travel, so having these on hand is great.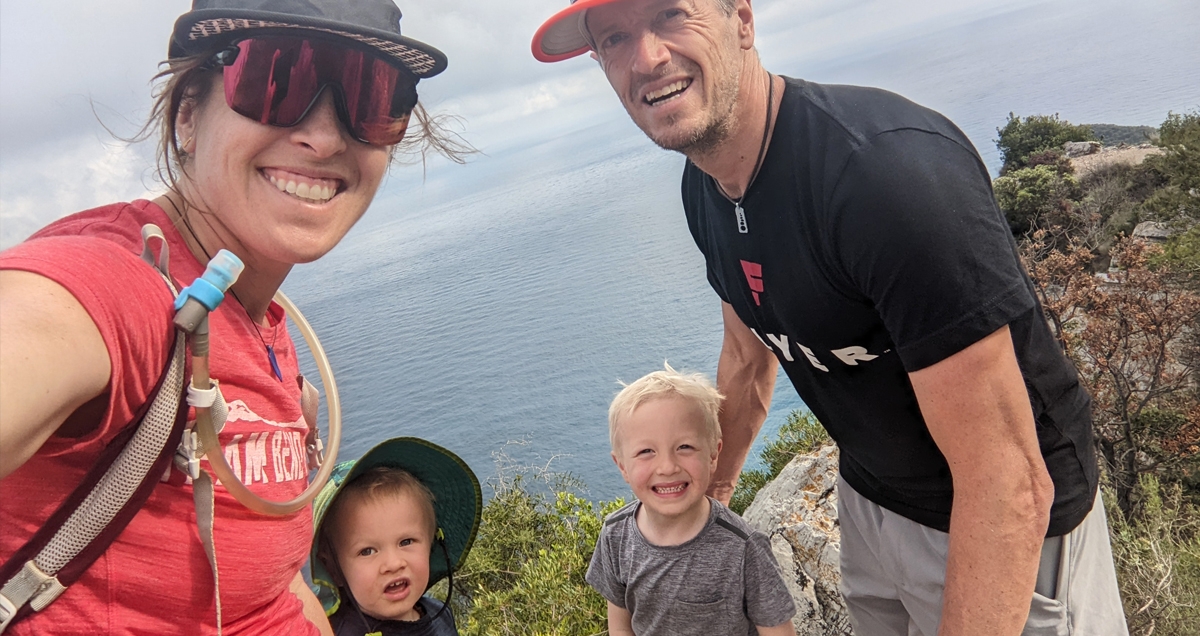 We know it can be challenging and frustrating when traveling with kids, but remember (and gently remind your kids) that it truly is more about the journey than the destination. My fondest memories as a child are the long road trips and all the little stops along the way. In fact, I barely remember all of the places we actually traveled to. Before we head out on our trips, whether by car, plane, or train, I always tell my kids a little story about how it is more about the time spent in transit than the time spent at our destination. And for the most part it works! At least I think so—because there are far less "are we there yets?" these days!