Hey there, concertgoers and festival fanatics. Summer concerts are here, and whether your scene is heavy metal, bluegrass, or EDM, our pro tips - and pro gear - will ensure you have an epic season.
1. Pre-game like a pro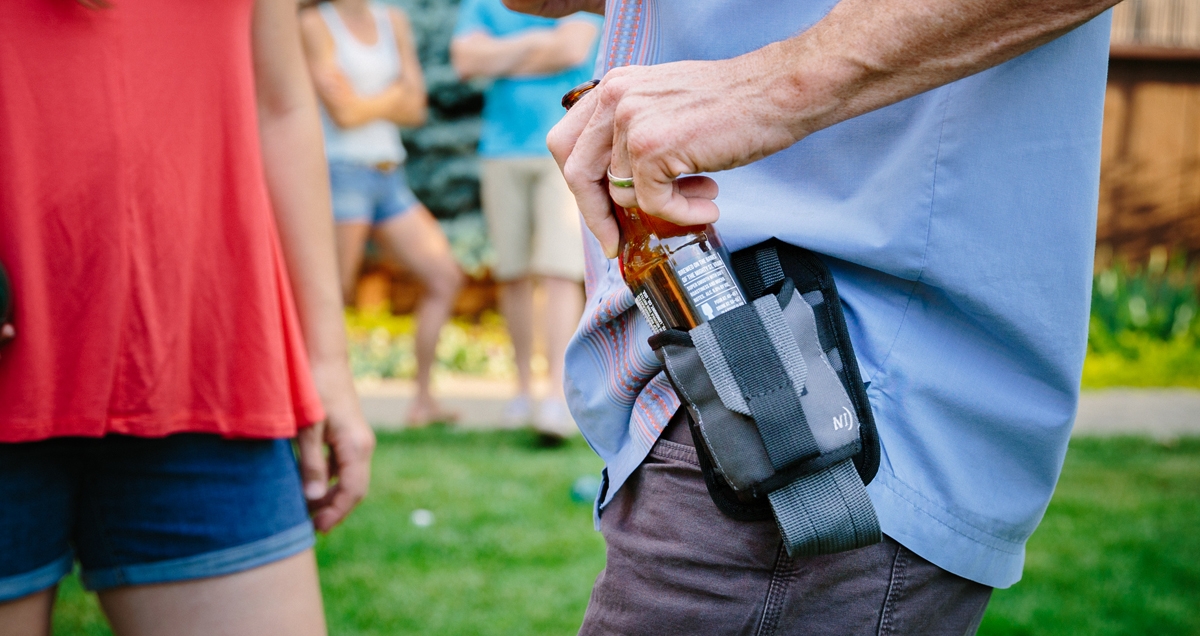 If you're anything like me, you like to get the party started early. The Traveler Drink Holster is my favorite tailgating essential to dock my beverage at my side while keeping my hands free to dig into the chips and dip. I also clip an Ahhh… Bottle Opener to my cooler for convenient cracking of cold ones.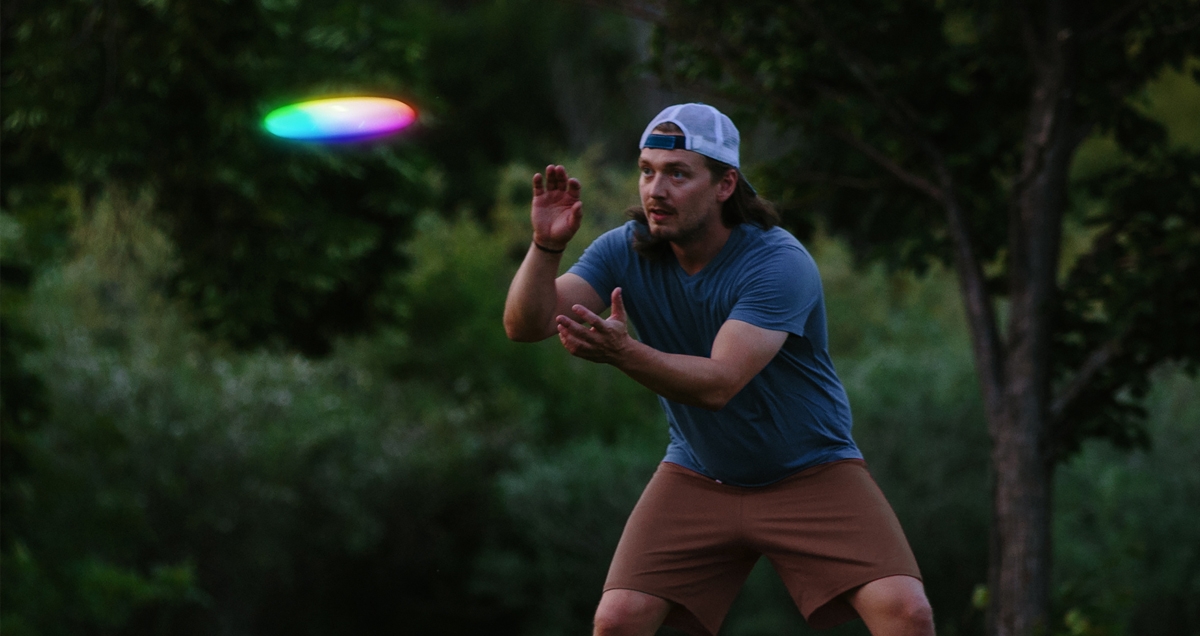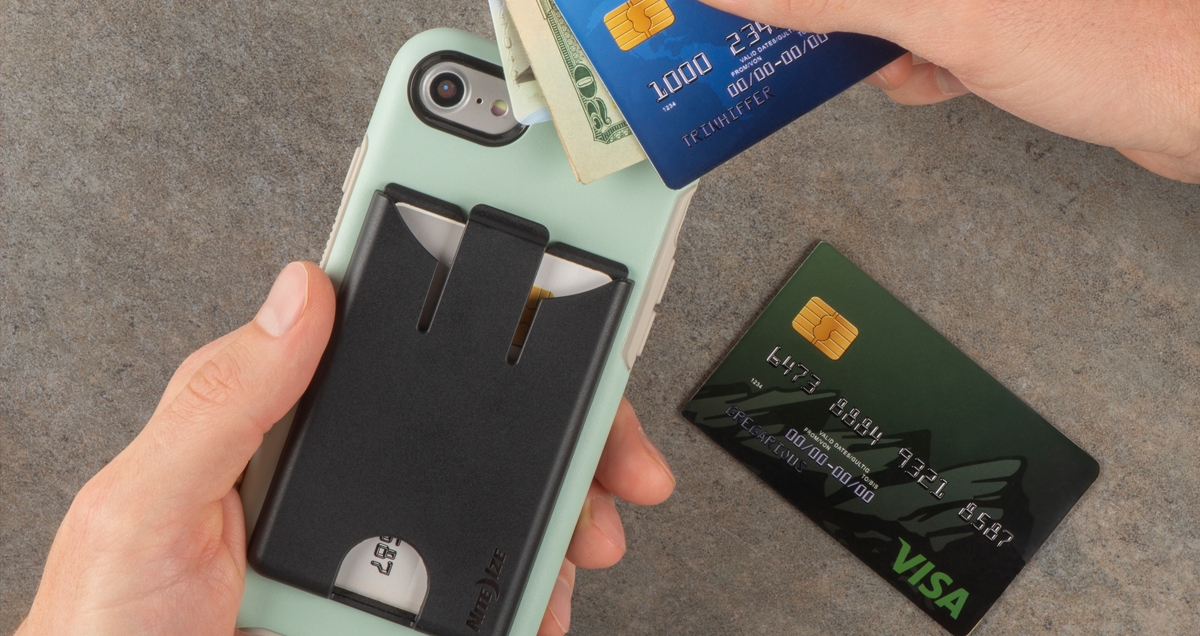 If you're a minimalist when it comes to what you bring into the venue, I highly recommend the Ca$hBack Phone Wallet so you can keep your ID and cards safely attached to the back of your phone for when you need to hit the concessions or the merch stand.
3. Stay tethered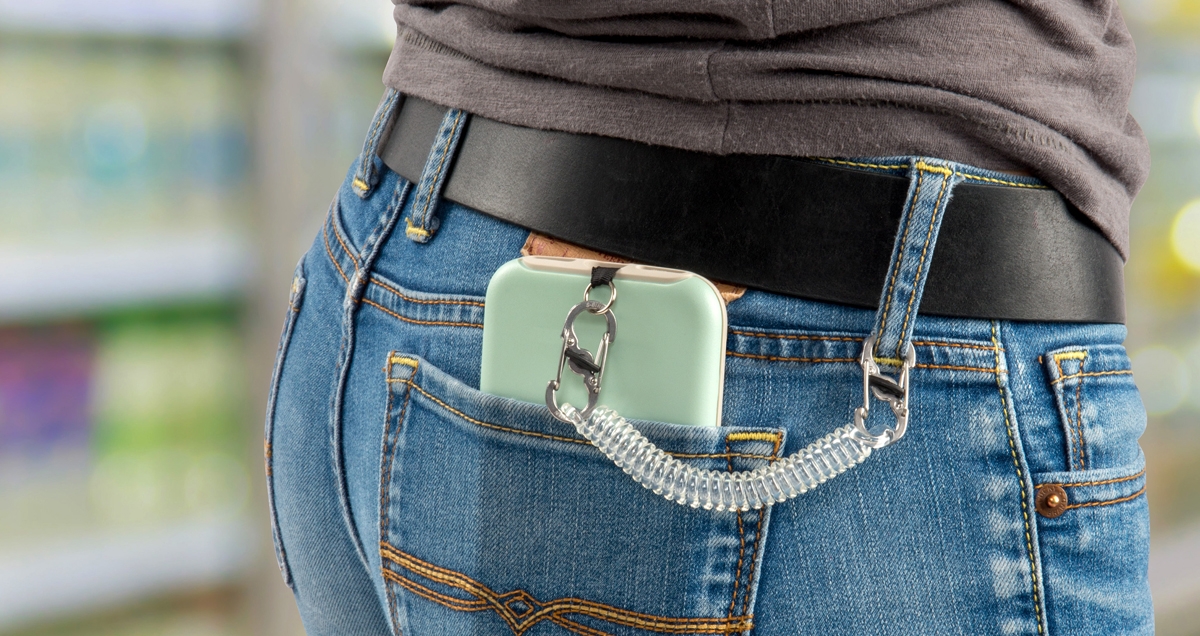 If you're prone to losing (or dropping) your phone, you're definitely going to want to check out the Hitch Phone Anchor + Tether. One more reason to use the Hitch at concerts or festivals? It's a great anti-theft device for places with a lot of foot traffic and potential pick-pocketers.
4. Keep essentials dry + organized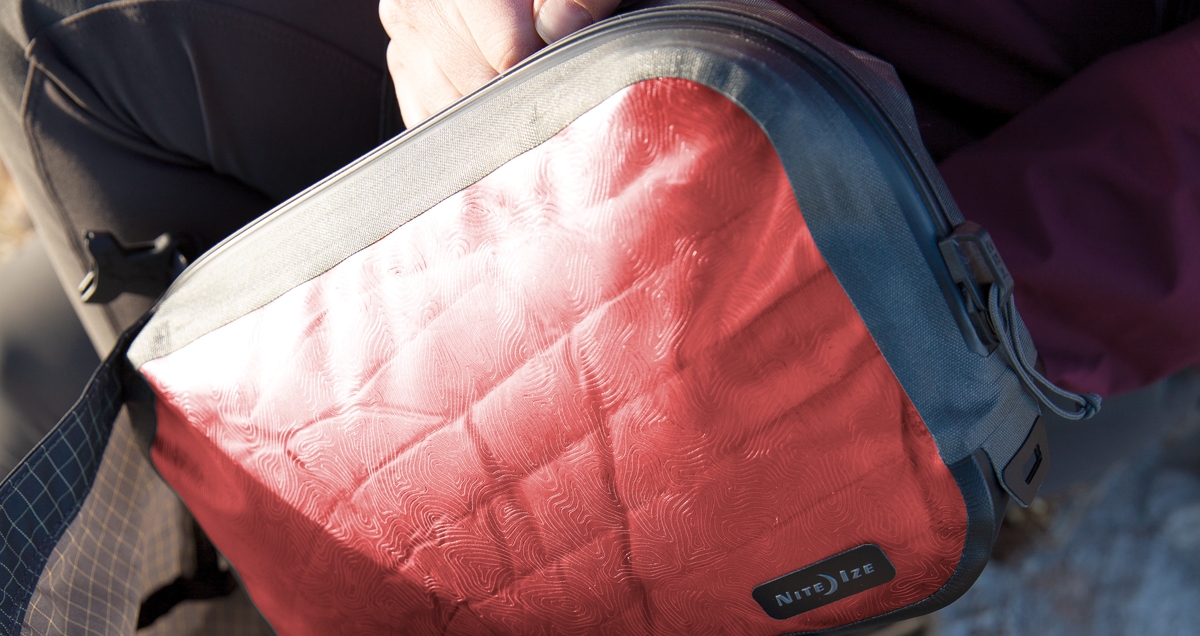 If you do plan to carry more with you into the show, I recommend a RunOff Waterproof Medium Packing Cube. This especially comes in handy when rain might be in the forecast because it will protect everything inside from the elements. It also has a clear front, so it meets safety and size restrictions that most venues have. I, myself, have been known to attach a strap to it and use it as a purse.
5. Carry your blanket hands-free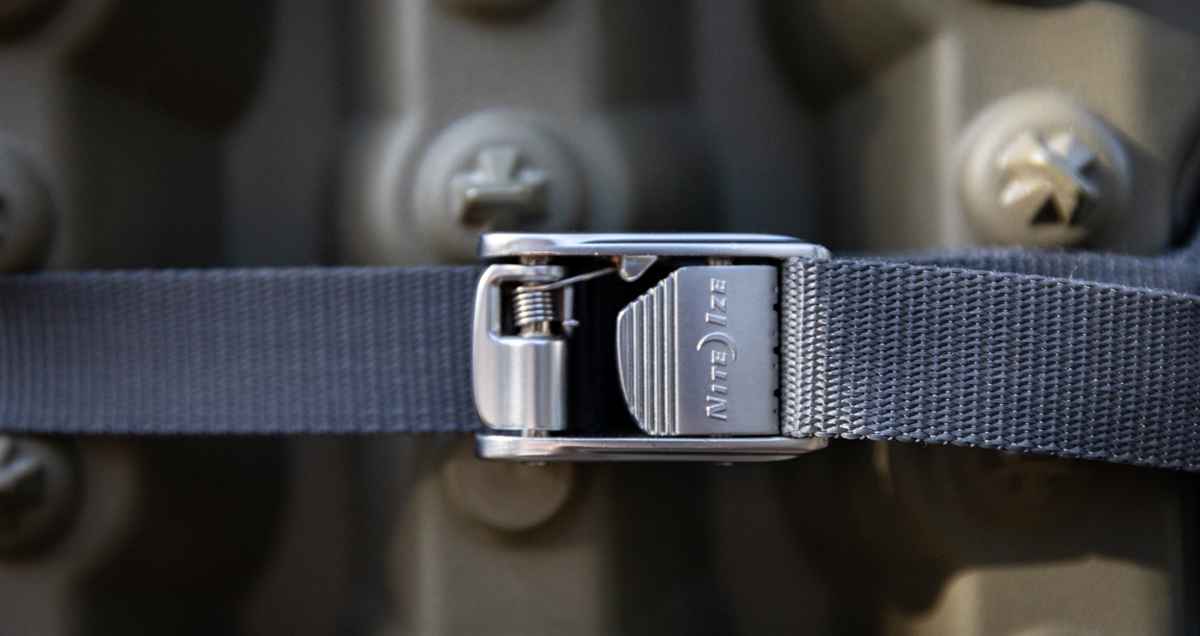 Our Gear Genius Aaron shared his favorite festival hack, which is to use the Dual CamJam to bundle your blanket up, and carry it cross-body to your spot. Keep reading and watch our video at the end to see it in action!
6. BYO water bottle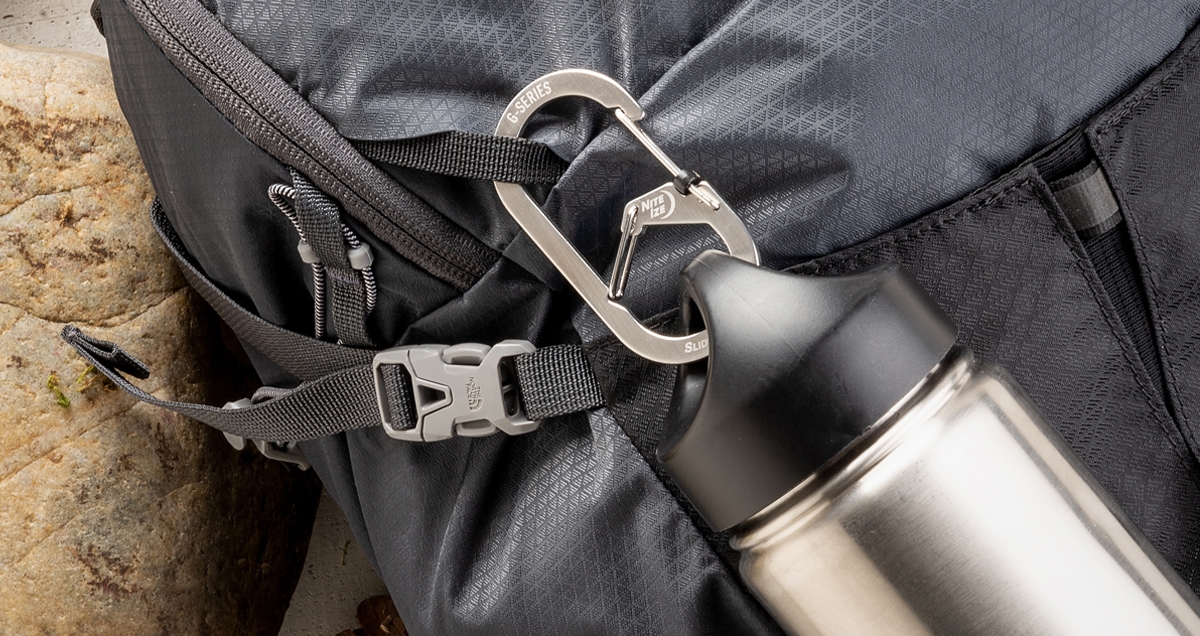 Even if the venue does not allow outside liquids to be brought in, you can always bring your re-usable water bottle and find a water fountain to fill it up once you get in. Aaron's trick for this is to attach it to his Dual CamJam strap (see tip 5) with a G-Series or S-Biner Dual Carabiner.
7. Don't weigh down your pockets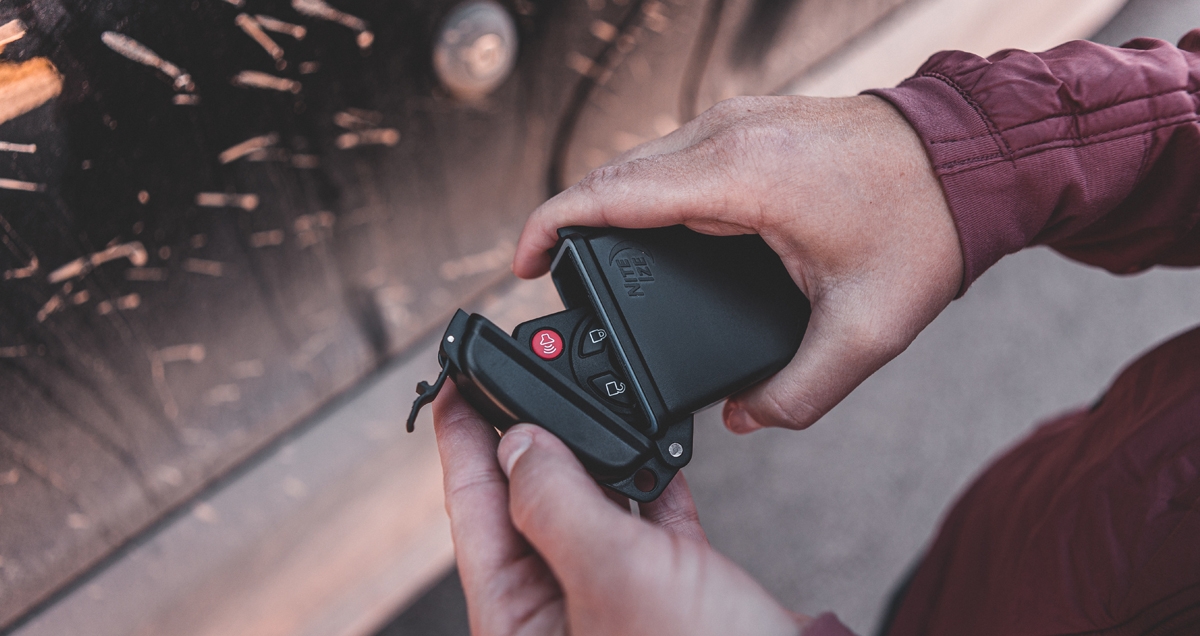 Don't hassle with taking your keys into the venue. Leave them conveniently at the car tucked safely away in the HideOut XL – a key hider box that can store your keys and fob inside, then magnetically attach to the underside of your vehicle.
8. Keep tabs on your bags
I love the versatility of Apple AirTags, and there are several ways to utilize them in a festival setting. You can use the WearAbout Tracker Holder to securely clip the AirTag onto your bag, keys, and other gear. If you're going to be camping at the event, this is a great way to keep track of your stuff, and also ensure that it isn't being stolen. I sometimes leave one in my car so I can easily find where we parked after the show. Or, if you have kiddos in tow, clip one onto them just in case you get separated.
9. Keep it lit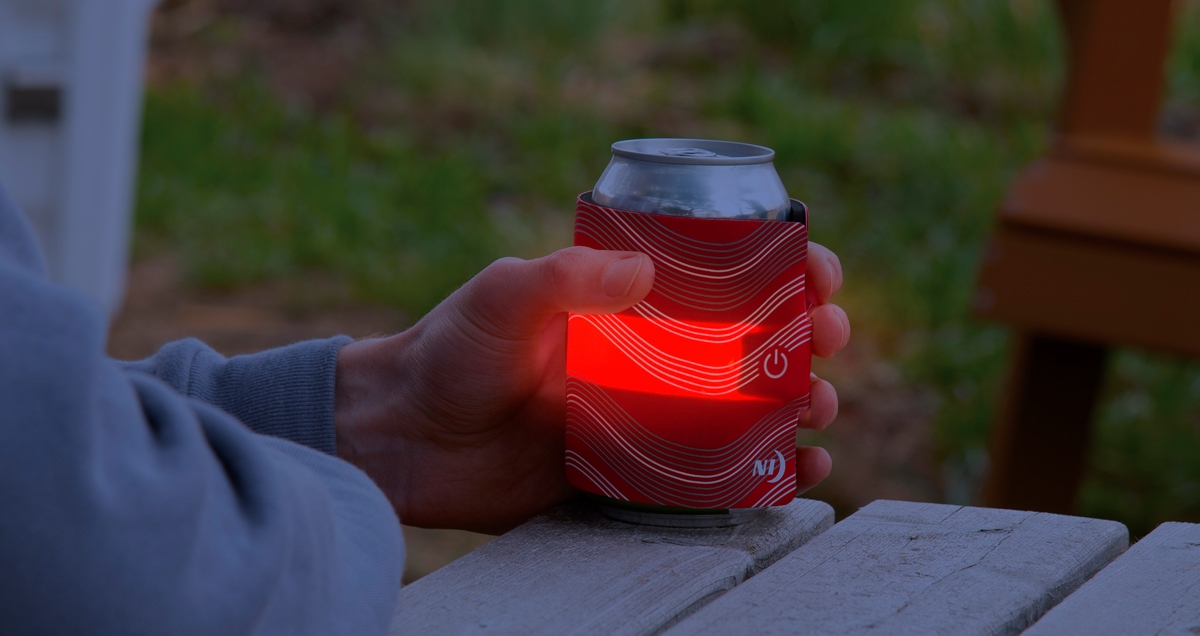 I like to bring my own SlapLit LED Drink Wrap sometimes – not only because it looks cool, but because people tend to knock over my drink when I'm at shows, and the SlapLit makes it stand out in the dark. And speaking of lights, if you're into this kind of thing, I recommend you check out Radiant Rechargeable Glow Sticks (like the glow sticks you knew from your childhood, but 1000% better), and the NiteHowl LED Safety Necklace for rave nights (made for dogs, but works just as well on people).
10. Light your way + stay safe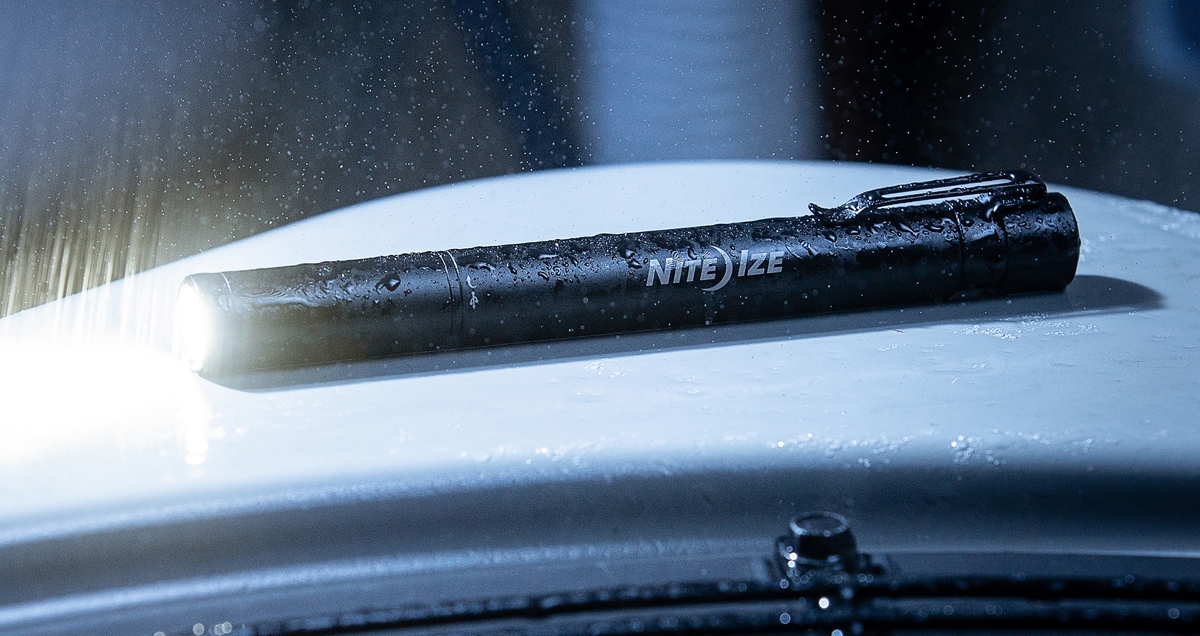 Finally, it's always a good idea to bring a small flashlight with you so you can find your seats easily in the dark, and make sure cars can see you as you're leaving the event. The Radiant Rechargeable Pen Light is powerful, durable, fits perfectly in pockets, and even has a clip.
TL;DR? Watch Gear Genius Aaron present his concert-going tips in less than one minute: