The first frost has hit, the leaves have fallen, and blue skies are turning grey…it's the end of autumn – my favorite time to go camping. When hitting up my favorite camp spots in cooler temps, a bit of planning goes a long way. Here are some essential items that will ensure you have a successful fall camping trip:
Sleeping Bag & Insulated Sleeping Pad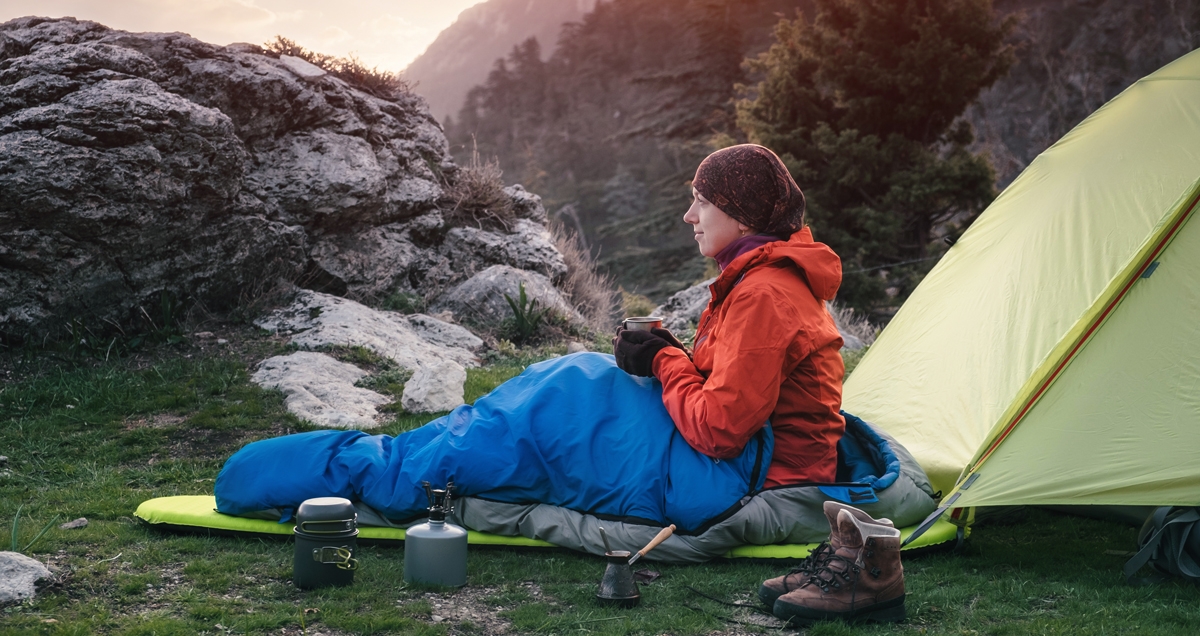 Choose a sleeping bag rated for colder temperatures. If you are looking for something a bit different, check out my personal favorite, the Selk'Bag.
The freedom from tent to the campfire might make you wonder why all sleeping bags are not made this way.
If purchasing a new sleeping bag is not in your budget, look for a liner to use with the one you have.
A good quality sleeping pad with insulation helps to keep you warm and comfortable by protecting you from the cold ground.
Warm Clothing + Accessories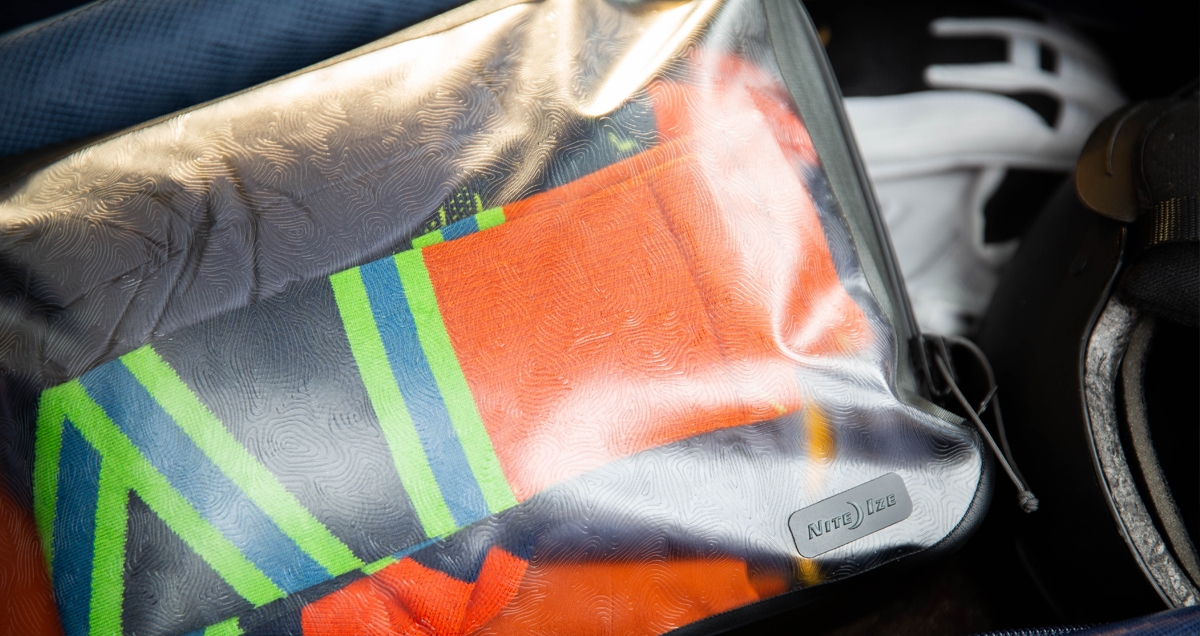 Unless you are backpacking and trying to keep it light, bring extra warm clothing and pack clothing that can be layered for versatility. Include moisture-wicking base layers, insulating mid-layers, and a waterproof, windproof outer layer.
A beanie or hat, along with warm gloves, are crucial for keeping your extremities warm during cold nights and mornings.
I use compressible RunOff Waterproof Packing Cubes to pack down bulkier clothes while keeping them clean and dry.
Tent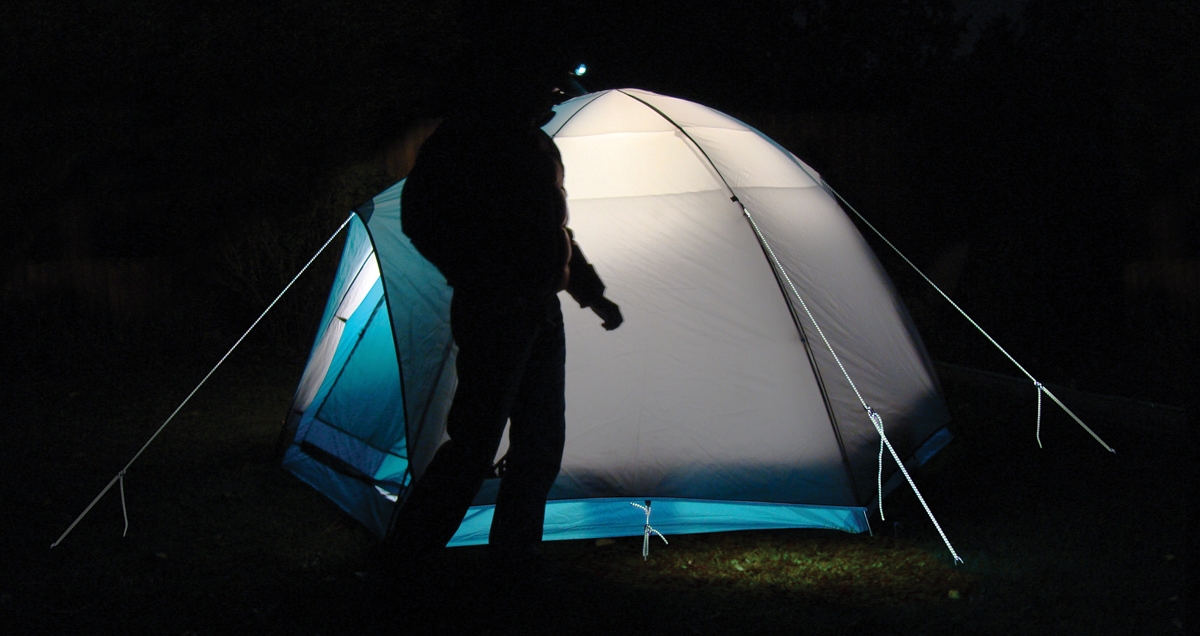 If you don't have a camper, a 3-season tent with a rainfly is a must to protect against wind and rain. Make sure it's properly staked and guyed out for stability.
The Figure 9 Reflective Tent Line Kit is great for securing your tent, and the reflective cord ensures you don't trip over the guy lines when it gets dark.
Lighting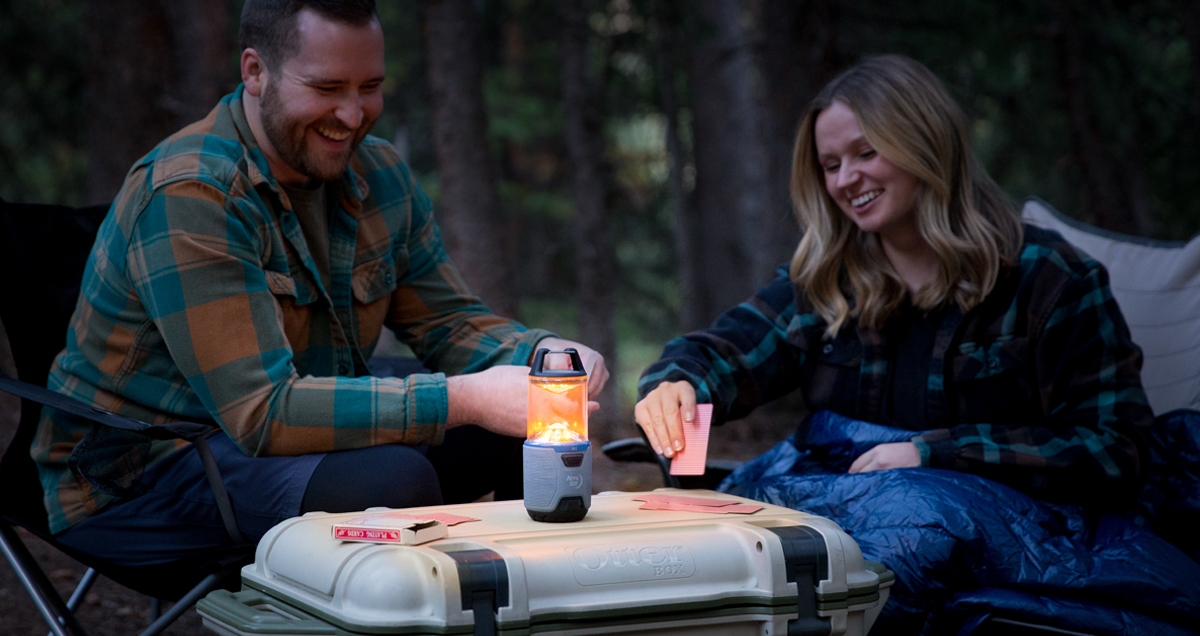 Headlamps
The Radiant RH1 and Radiant RH2 PowerSwitch Headlamps are both solid options for camping. They are bright, equipped with several modes, rechargeable, and the PowerSwitch technology gives you the ability to use alkaline battery power if desired.
Flashlight
My favorite camping flashlight is the INOVA T8R PowerSwitch Flashlight. It has a red beam (in addition to 762 lumens on white) to save your night vision for stargazing.
Lantern:
The Radiant RL3 PowerSwitch Lantern has white and amber modes (including a flame-like amber flicker) to set the mood around the site. It has a built-in power bank that has the ability to charge other devices and also has a backup power that switches over from the rechargeable battery to AA batteries when the Lithium-Ion runs low.
Portable Jump Starter
There's nothing worse than turning the key and hearing the click-click-click of a dead car battery. A portable jump starter can be the difference between a fun weekend getaway or wandering through the woods to find another camper with jumper cables.
Cooking Equipment & Water and Water Filtration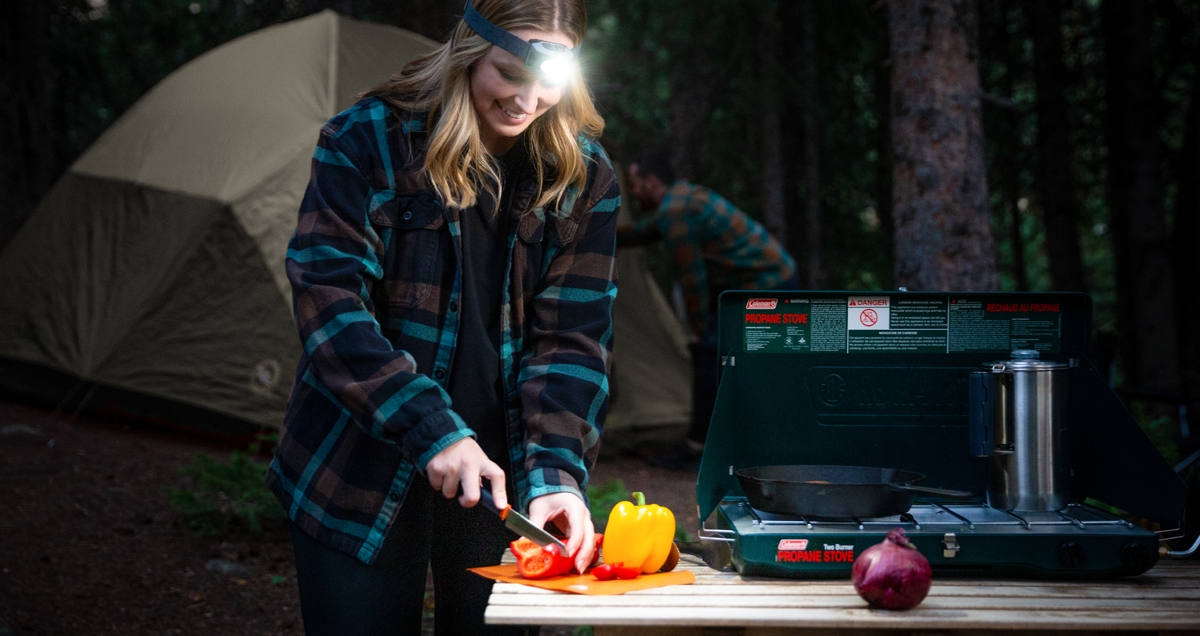 A camp stove, cookware, and utensils for preparing hot meals and drinks are essential for comfort and nutrition. Ensure you have enough water for your trip and consider bringing a water filtration system to purify water from natural sources.
Make sure your camp kitchen includes a trash bag and leave no trace.
First Aid Kit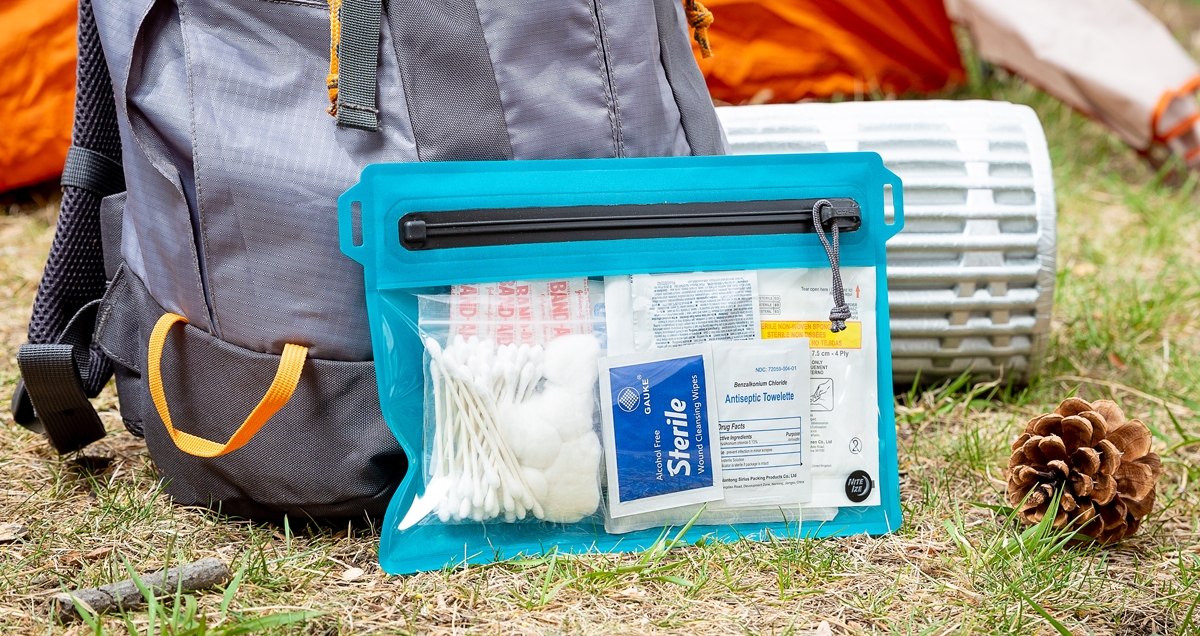 Always carry a basic first aid kit for minor injuries or unexpected emergencies.
Fire-starting Tools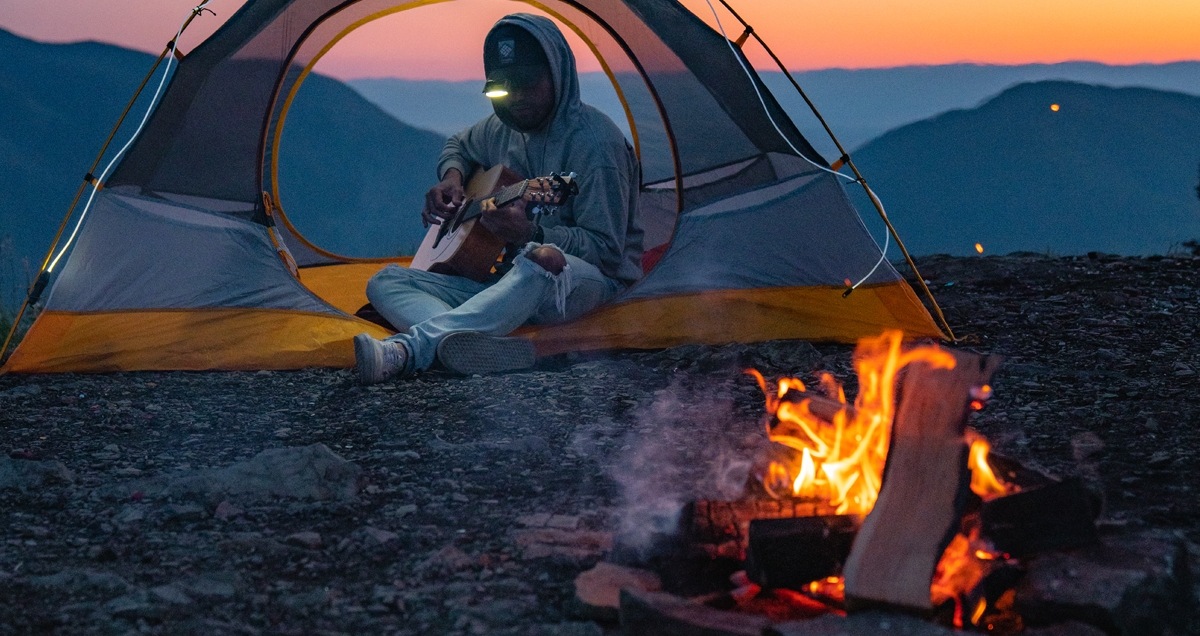 Autumn camping often means cooler evenings and a campfire can provide warmth and ambiance. Bring waterproof matches, a lighter, and fire-starter materials (as long as the area in which you are camping is not under a fire ban).
Organization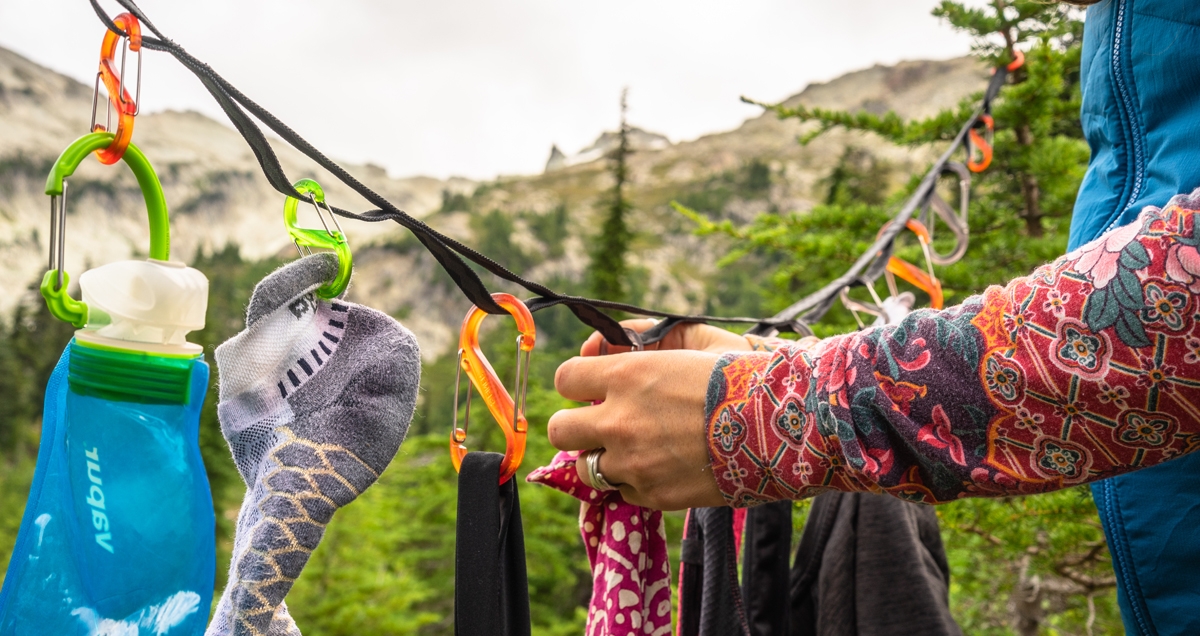 It's always smart to have a supply of Gear Ties and S-Biners on hand to help pack and organize around camp. I also love the GearLine Organization System to hang your essentials conveniently.
Finally, always check the weather forecast before your trip and be prepared for sudden changes in conditions. Safety should be a top priority.
Stay warm, be safe and have fun out there!