The shelves are lined with pink cards, chocolate boxes, and teddy bears holding red hearts when you walk into any drugstore, which can only mean one thing: Valentine's Day is fast approaching. Fortunately, Valentine's Day falls on a Friday this year, and on a three-day holiday weekend for some. The stars might be aligning for a quick weekend getaway with your Valentine's date – whether they be a significant other, friend, family member, pet, or yourself (flying solo is fun too)! Here are some ideas to kickstart your inspiration, and some tips that might be a help along the way.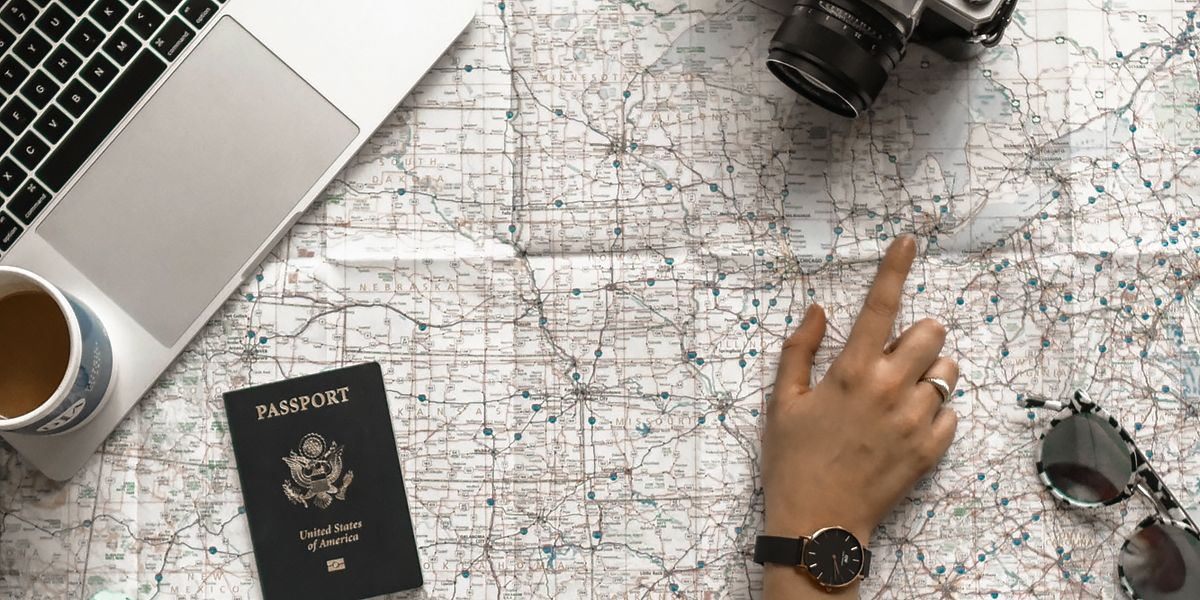 You might be already a step ahead of us and have already booked something. But if you're more of a spontaneous person, you might consider somewhere driving distance if flights are already too pricey and hard to find. Look for cool places to visit within a few-hour radius around you ­– maybe there's somewhere you've been thinking of visiting but haven't had a chance yet. This might be the perfect time to book it! Browse some hotel or vacation booking sites and see what you find. If you live in a warmer climate, you could even consider camping or renting a camper van.
HOW ARE YOU GETTING THERE?
Already have plane tickets? Brilliant! Hitting the road? Fantastic. We have tips for both.
To help make packing easier, our RunOff Waterproof Bags are a great solution. For flying, the 3-1-1 Bag is a big help for consolidating your liquids for TSA. Plus, because the bag is waterproof, you can rest assured your shampoo won't leak all over your date night attire if it bursts open. Because this is likely a short trip, you'll probably want to opt for carry-on luggage only. The Medium and Large packing cubes are compressible, so you can fit more clothes into smaller spaces.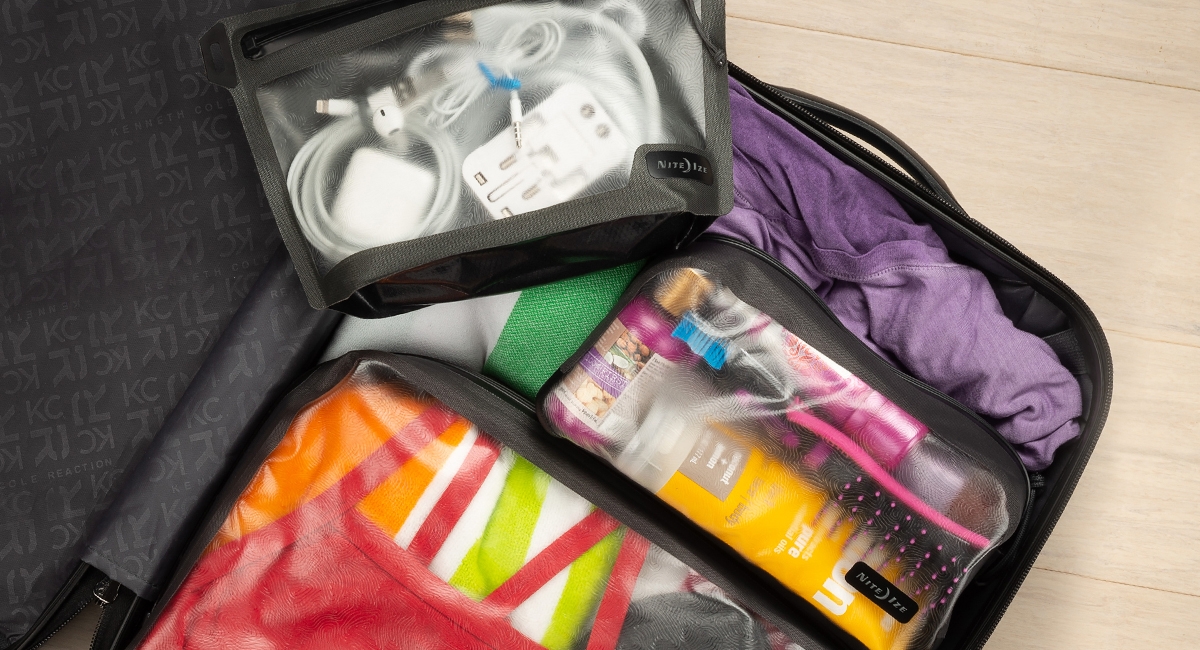 For the road trip set, you'll want a solution to keep your phone handy for GPS and music without having to mess with it in your hands while driving. Check out our Steelie mobile phone mounts to help you out. Don't forget to make a playlist!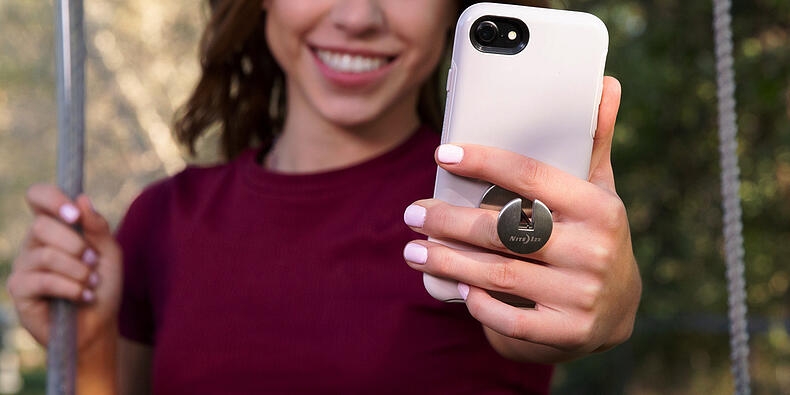 Don't fall victim to the feeling of coming home from an amazing vacation that you forgot to document with plenty of photos. Thankfully, we all carry cameras in our pockets these days, so be sure to use them. Snap some cute selfies with the help of a trusty FlipOut Handle for your phone, or keep it securely on your person with the Hitch Phone Anchor + Tether.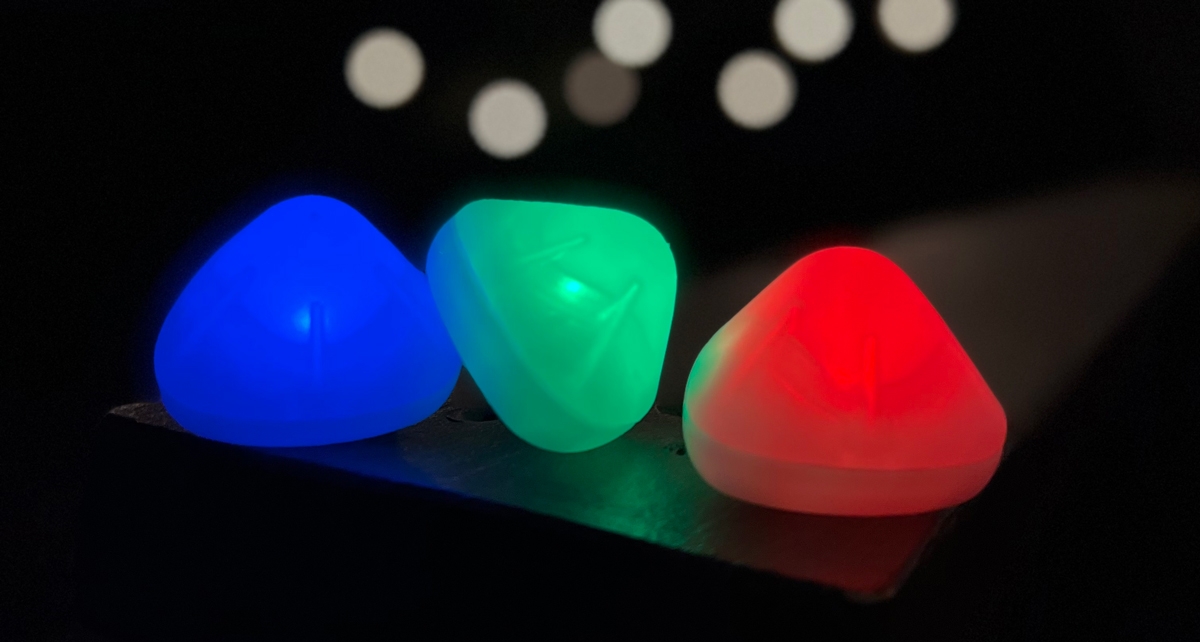 If you're headed somewhere with a jacuzzi or soaking tub, pack some Disc-O Select NiteGems for some flashy fun. They're waterproof AND they float!
Bringing along your favorite beverage? Keep it cool and colorful with a SlapLit Drink Wrap. You wouldn't want to lose sight of your drink in the dark, would you?
Cross your fingers for a clear night – stargazing is a thoroughly under-appreciated activity. Better pack your headlamps so you can find a good spot to take in the show.
REMEMBER, YOUR DOG IS ALWAYS YOUR #1 VALENTINE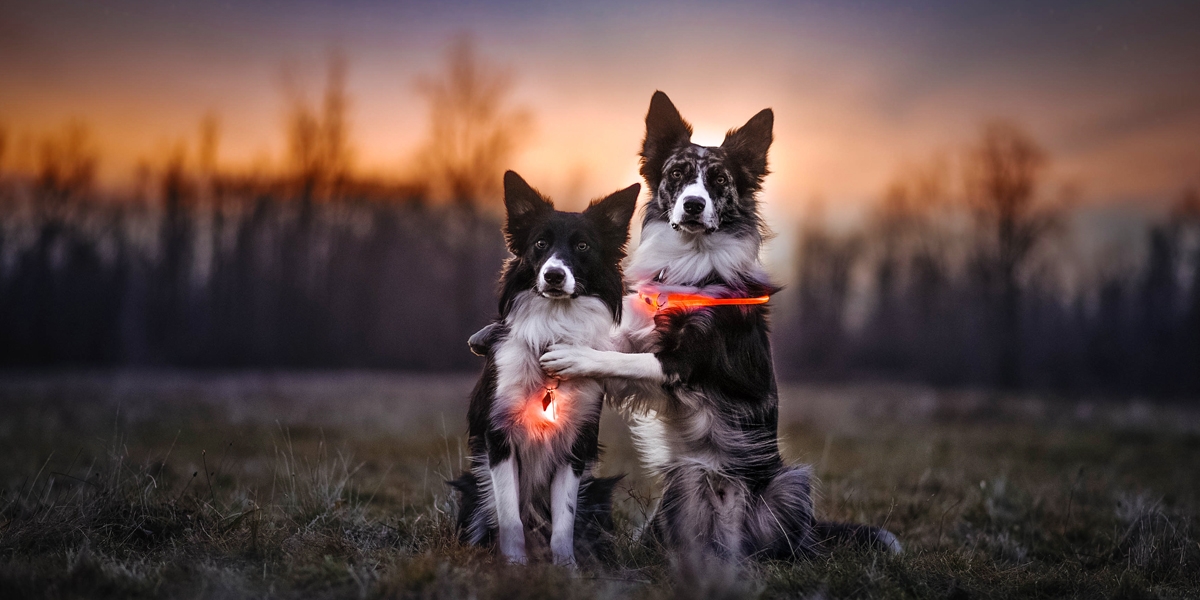 Whether you're celebrating with a significant other or not, your pet should be a part of the fun too. Check out some gift ideas for your dog here! If your furry friend is joining you on your vacation, a NiteHowl or SpotLit Collar Light is a great way to keep track of them during evening activities or potty breaks.
Are you planning a getaway of your own? Comment with your own tips or suggestions!