Nite Ize Revolutionizes the Pet Tag Clip
Micro Carabiner Provides Quick and Confident Attachment
BOULDER, Colo. – June 9, 2022 – Nite Ize®, a leading manufacturer of innovative solution-based products, today launched the MicroLink™ Pet Tag Carabiner. Available at retail in early fall, this revolutionary carabiner provides the simplicity and confidence pet owners need when securing their pet's tags.
"I've put this to the test on my own dogs and it exceeded my highest expectations," said Rick Case, Nite Ize founder and CEO. "MicroLink Pet is the most effective pet tag clip I've ever used. I highly recommend it to all pet owners."
The MicroLink Pet Tag Carabiner features a miniature stainless steel body with a unique design that allows for effortless tag attachment and security. Measuring at just over one-inch tall and one-half-inch wide, this micro carabiner holds virtually any ID tag and clips onto most D-rings on collars and harnesses. Its innovative design features a narrow opening and unique gate that prevent the possibility of tags slipping off during playtime and adventures. MicroLink Pet is sold in a two-pack. MSRP $6.99
To learn more about these Nite Ize products, visit NiteIze.com.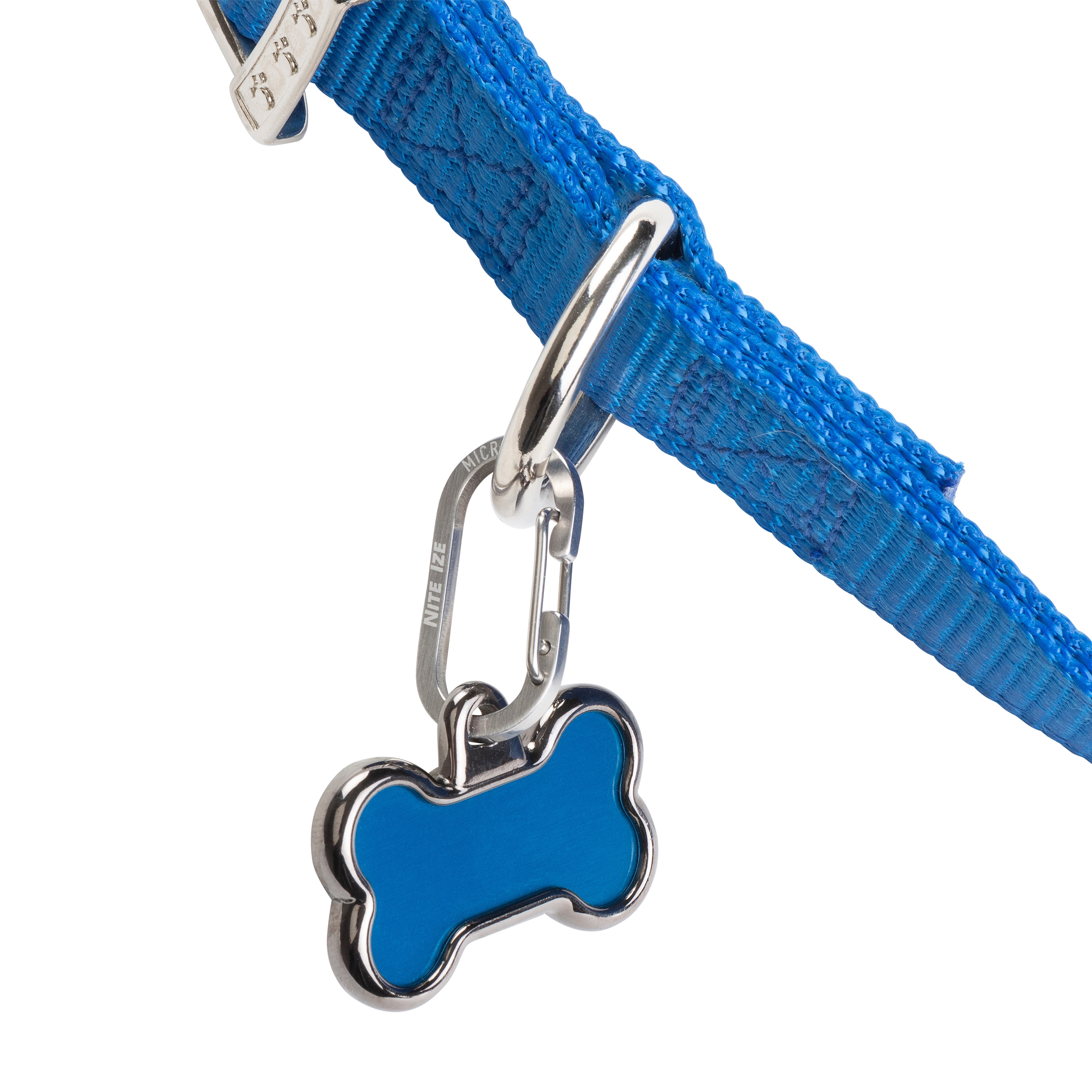 About Nite Ize
Founded in 1989 and headquartered in Boulder, Colorado, Nite Ize designs, manufactures and globally distributes innovative, inventor-driven products that creatively solve everyday challenges. Nite Ize offers more than 500 products across various channels including: Waterproof Protection, Mobile, Tie-Downs + Bungees, Key Accessories, Illumination, Bike + Fitness and Pet. Led by original founder Rick Case, Nite Ize team members are passionate about their products, customers, partners and the environment. For more information, visit NiteIze.com.