Nite Ize Launches New Z-Series Dual Carabiner
BOULDER, Colo. – January 10, 2023 – Nite Ize®, a leading manufacturer of innovative solution-based products, today launched the Z-Series™ Dual Carabiner. Available at retail in early spring, Z-Series features dual inner spring gates to clip, carry and secure keys and other gear.
"We have a passion for finding new ways to connect, carry and secure gear, from the S-Biner to the G-Series carabiner," said Rick Case, Nite Ize founder and CEO. "The Z-Series continues that innovation with a unique design that provides ultimate security."
The Z-Series Dual Carabiner features a strong stainless steel body with two stainless steel gates. The intelligently engineered design and strong spring gates prevent a key from accidentally backing out and self-releasing. Users can swiftly clip keys and accessories onto one side, clipping the other to a belt loop, backpack or other anchor point for easy access. Z-Series is available in three sizes to accommodate a variety of items. MSRP $4.49-$6.49
For more information, watch this short product video.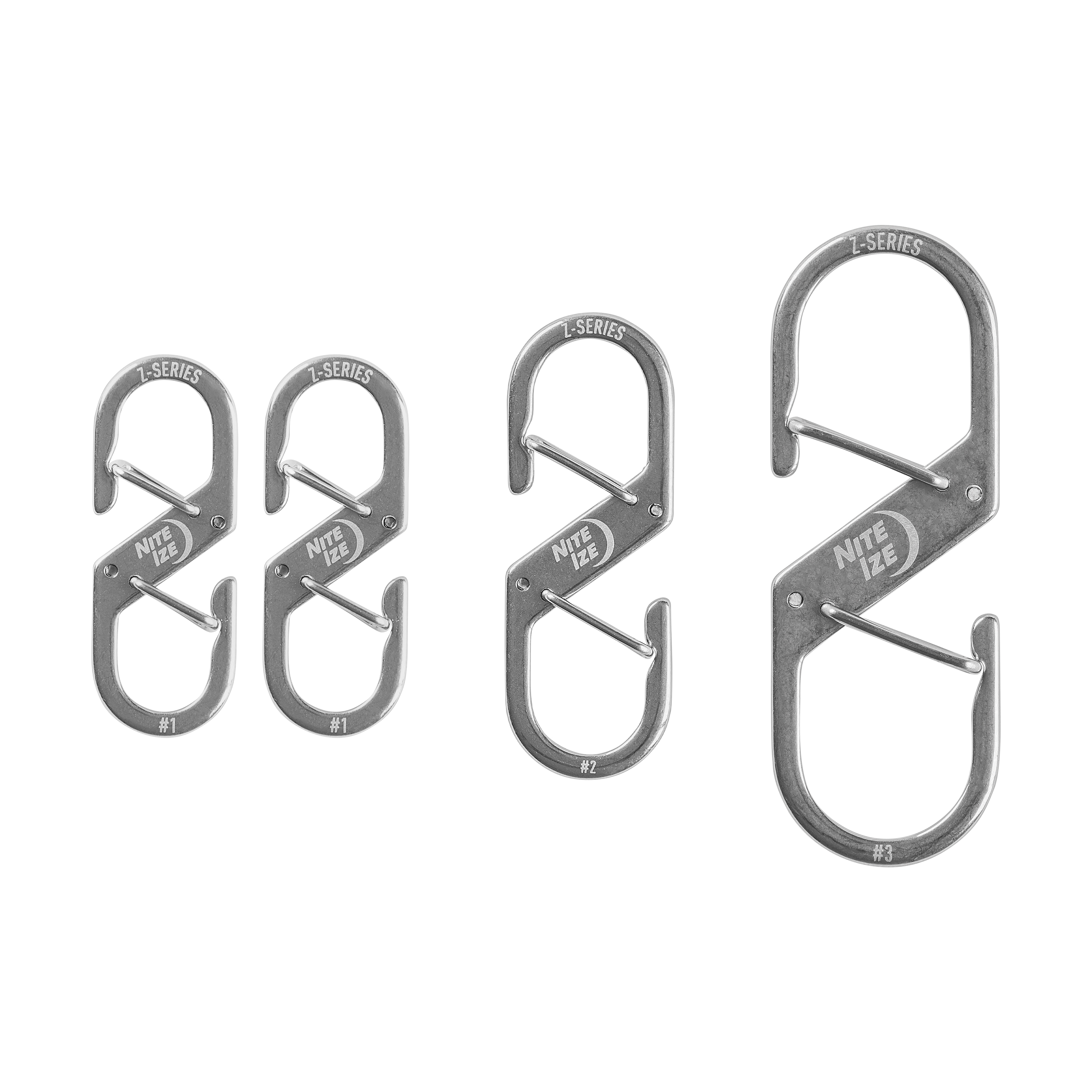 About Nite Ize
Founded in 1989 and headquartered in Boulder, Colorado, Nite Ize designs, manufactures and globally distributes innovative, inventor-driven products that creatively solve everyday challenges. Nite Ize offers more than 500 products across various channels including: Waterproof Protection, Mobile, Tie-Downs + Bungees, Key Accessories, Illumination, Bike + Fitness and Pet. Led by original founder Rick Case, Nite Ize team members are passionate about their products, customers, partners and the environment. For more information, visit NiteIze.com.