Nite Ize Creates Open Top Rugged Holster
BOULDER, Colo. – January 10, 2023 – Nite Ize®, a leading manufacturer of innovative solution-based products, today launched the Clip Case Hardshell™ Universal QuickSlide Holster. Available at retail in early spring, the new holster features an open top for swift phone access on-the-job or on-the-go.
"Our Clip Case Hardshell holsters have been a staple for hard workers for years," said Rick Case, Nite Ize founder and CEO. "The new QuickSlide design opens up access to a phone, while still featuring the same secure, trusted design people expect from Nite Ize."
The Clip Case Hardshell Universal QuickSlide Holster is built with high-density EVA foam to provide protection from bumps and shocks, with ballistic nylon for added strength. Its molded hard-shell exterior adds another layer of protection and features an open QuickSlide top for easy phone access. The expandable elastic side panels hold a phone in place, while an internal pocket holds cards and cash. The holster attaches to a waistband, belt or strap with its enduring rugged fixed position clip and is available in two sizes, XL and XXL, to fit almost any phone with or without a case. MSRP $19.99-$22.49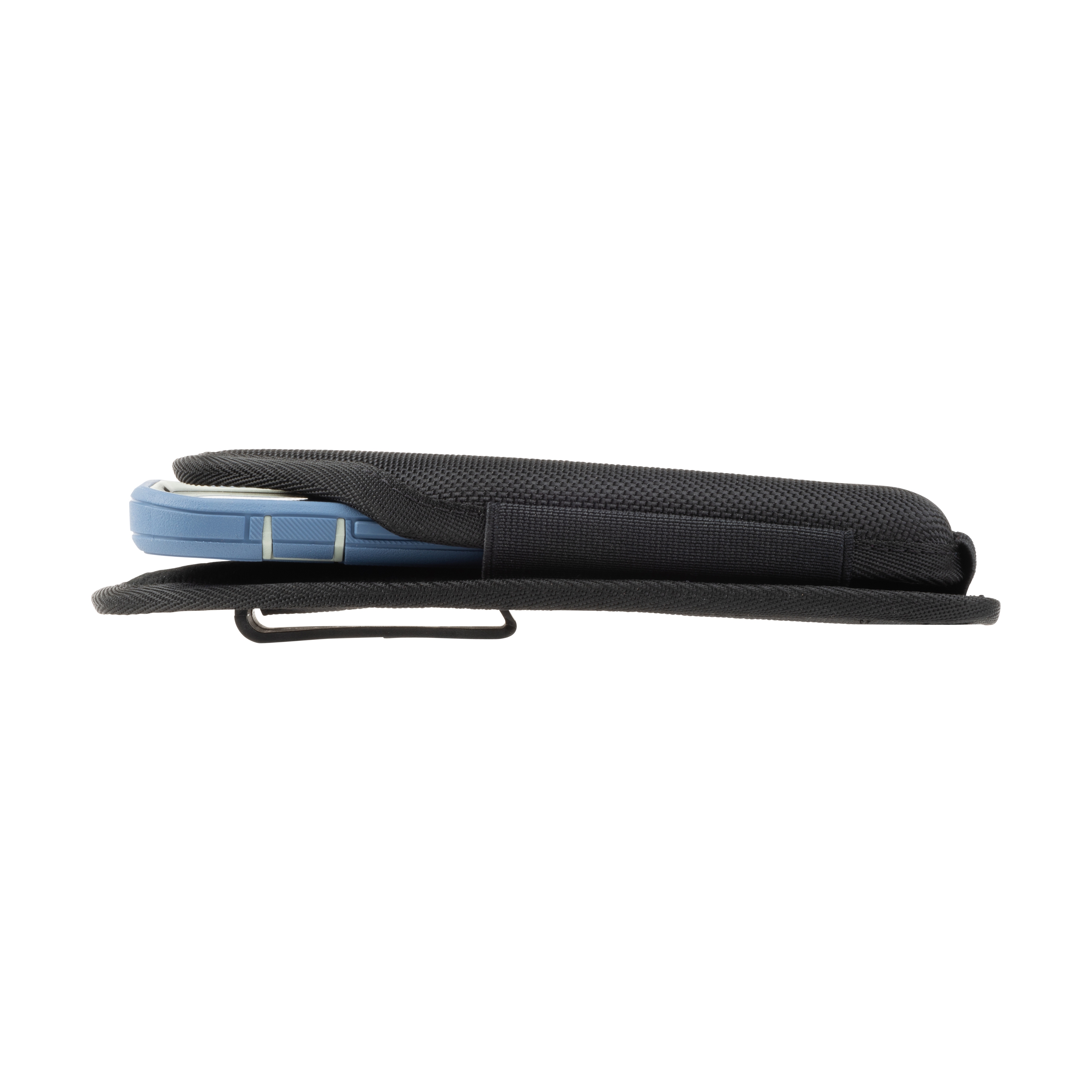 About Nite Ize
Founded in 1989 and headquartered in Boulder, Colorado, Nite Ize designs, manufactures and globally distributes innovative, inventor-driven products that creatively solve everyday challenges. Nite Ize offers more than 500 products across various channels including: Waterproof Protection, Mobile, Tie-Downs + Bungees, Key Accessories, Illumination, Bike + Fitness and Pet. Led by original founder Rick Case, Nite Ize team members are passionate about their products, customers, partners and the environment. For more information, visit NiteIze.com.