Halloween is the perfect time to embrace all the feels of fall, bring out the decorations, connect with neighbors, and binge a little (or a lot) on sugar. This year, let Nite Ize help you keep the kids seen and safe as they haunt around the neighborhood. Here are a few of our pro tips for having the most spectacular, spookiest, and safest Halloween night of all.
1. LIGHT UP THE KIDS + LET THEM RUN WILD
I love decorating with happy pumpkins and friendly ghosts, my better half prefers gruesome skeletons and jumping spiders, so we compromise somewhere in between. Where we don't compromise is on our kids' safety while trick or treating at night. Fortunately, with Nite Ize, it's easy to find the perfect light to complement any costume – like a BugLit around the wrist or a Radiant Rechargeable Glow Stick clipped to the zipper.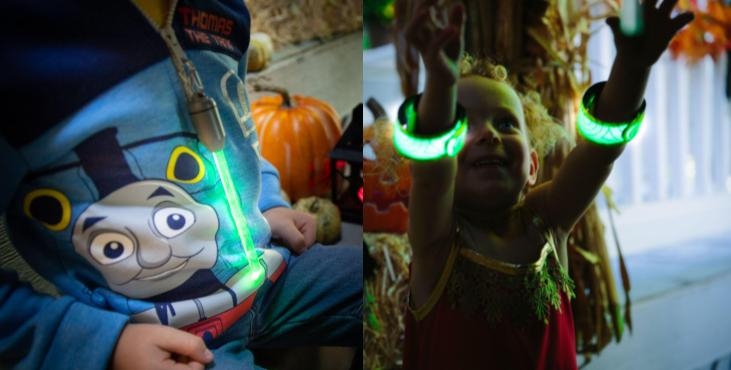 2. LIGHTS, LIGHTS AND MORE LIGHTS
Don't stop at just lighting up the kids—you can add lights to their accessories and candy buckets too. The more lights, the more visible they are for your peace of mind, and the cooler they will feel.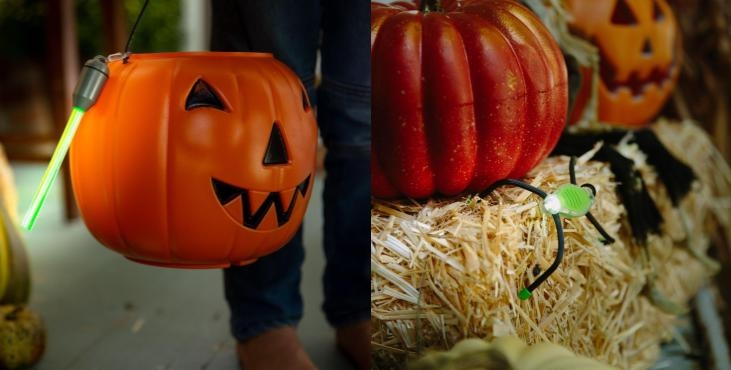 3. DON'T FORGET ABOUT FIDO
Who doesn't love good canine costume? If your beloved pooch is the Toto to your Dorothy or the Wonder Woman in your Justice League this year, don't forget to add lights to keep them visible and safe while canvassing the neighborhood too. SpotLit is an easy add-on to any collar, while the NiteDog Rechargeable Leash and Collar is ideal at night (not just on Halloween), and SlapLit LED Slap Wraps are great for a bright pop to dog and kid costumes alike.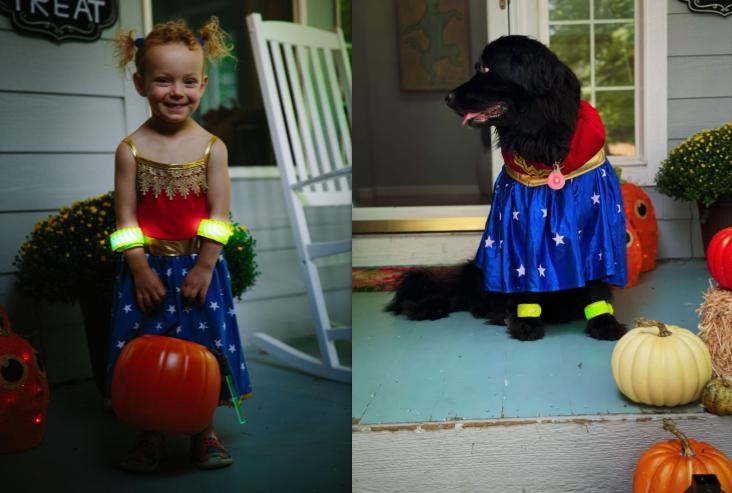 You tell us – who wore it best?!
4. CLEAR THE PATH TO CANDY
Everyone can appreciate a good scare on Halloween, but make sure you're not leaving room for any real scares by keeping your walkways clear and well lit. In Colorado, it's not uncommon for us to have snow on the ground at Halloween, so we make sure to shovel and salt so no excited trick or treaters slip and fall in their excitement to get to candy. Then, you can get creative with lighting. We throw BugLits all around for a creepy-crawly lighting effect, and you can put color-changing SpotLits inside your jack-o-lanterns all along the way for a fun and bright effect.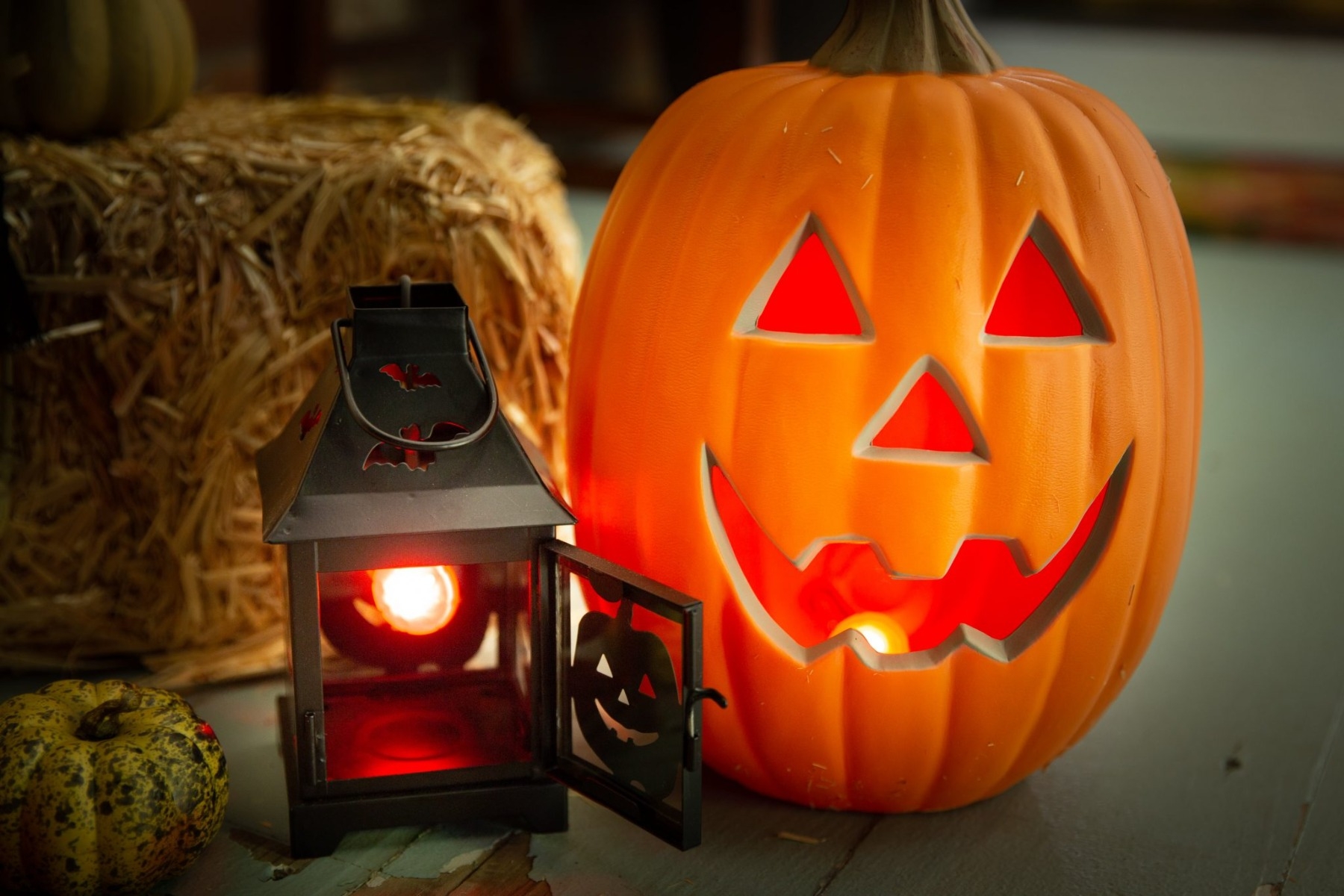 5. GET CREATIVE WITH CANDY DELIVERY
There are plenty of lessons from 2020 that I think we'd all love to forget. But the creativity that came out at Halloween isn't one of them. Everyone stepped up their candy game to make the holiday extra fun for kids who had been stuck in a year without a lot of traditional fun. My personal favorite was the candy chute for launching candy from the porch down into kids buckets. This year, we have fine-tuned our candy chute with a wider pipe to send larger candy through, and with a ShineLine wrap for a psychedelic candy-grabbing experience. I think it's going to be a hit!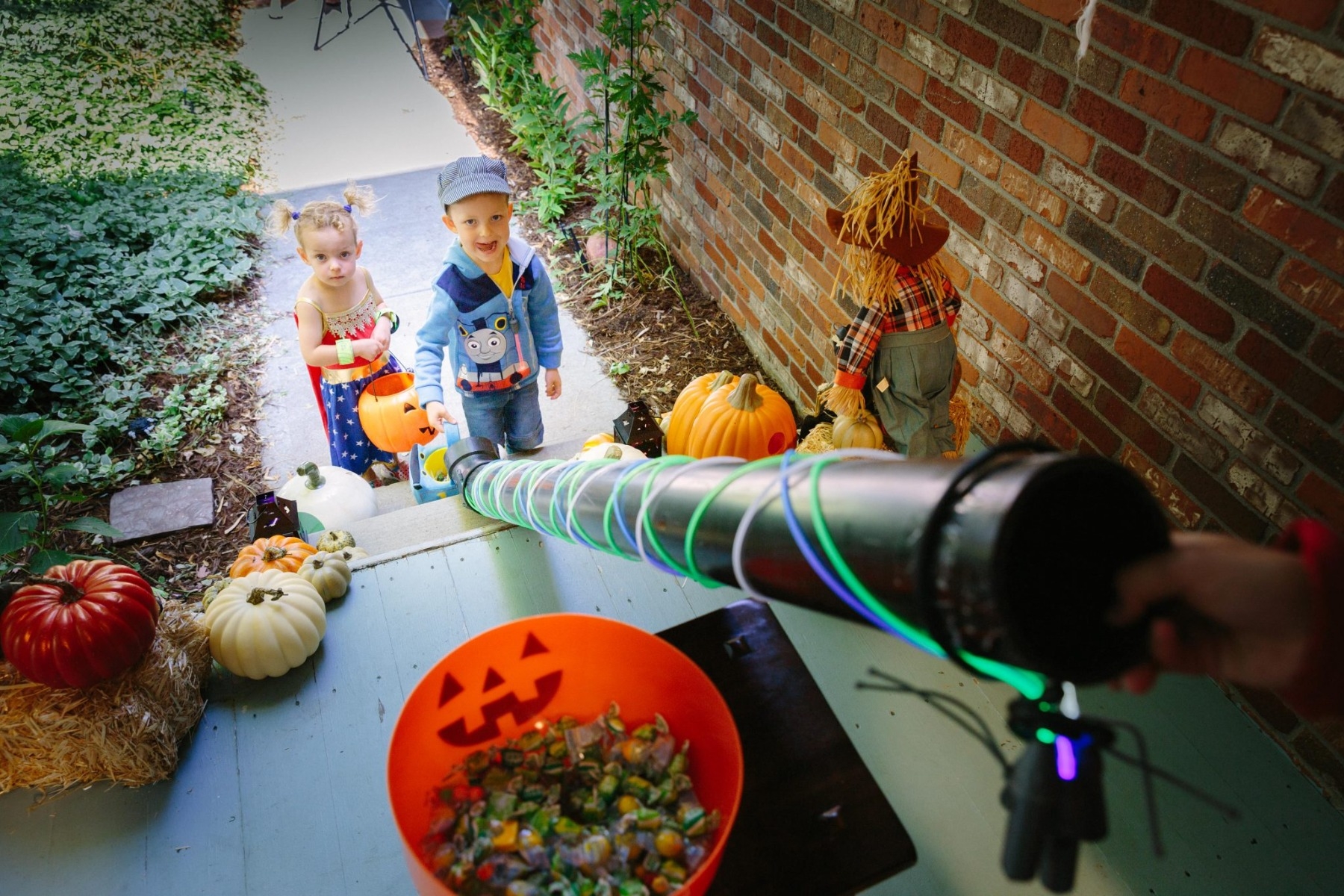 We hope you all have a safe and Happy Halloween! If you have other tips or tricks for an exceptional Halloween, share them in the comments section below.