Summer is now in full swing, and we're ready for a party in the USA – or at least ready to start getting back together with our close family and friends again. What better way to celebrate than to throw a classic backyard barbecue? We're here to help you bring that time-honored cookout to the next level this summer. Impress your guests with these seven party prep tips and product recommendations.
PLAN YOUR MENU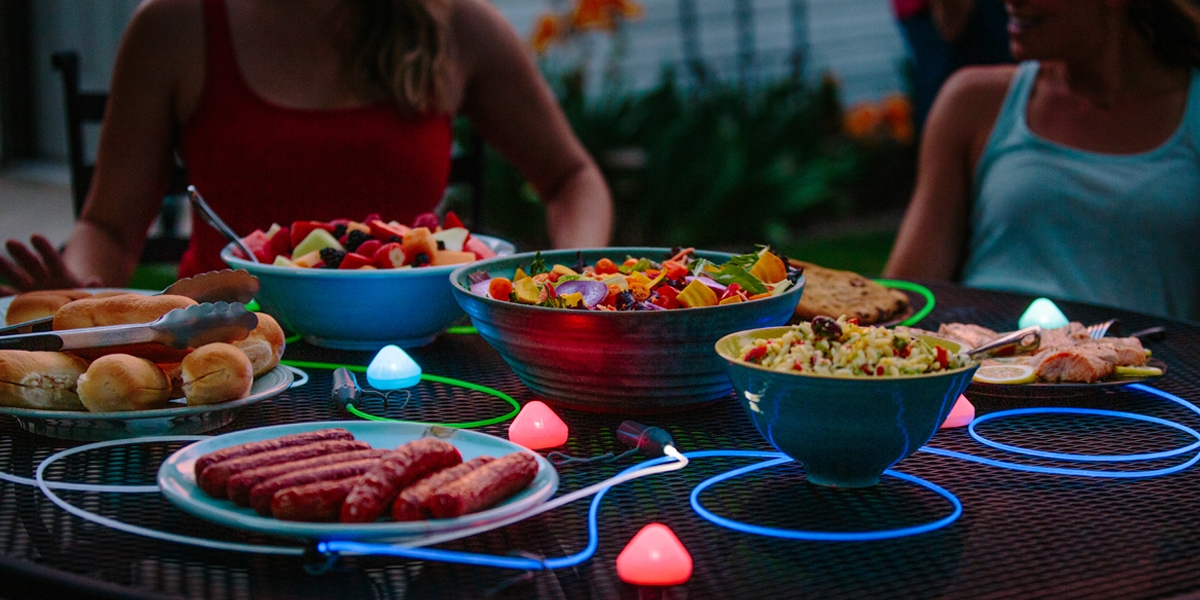 First and foremost, you'll want to figure out what food to make for your lucky party guests. Start by thinking of who you've invited and if they have any dietary restrictions (if you don't already know, it's nice to ask). You might need to offer a vegetarian option or consider any gluten-free guests when deciding on what to serve. If you're already a master of your grill, you could browse for a more advanced recipe. However, if you're relatively new to the grill game, keep it simple. There's nothing wrong with a good backyard burger, as long as it's made well! Do some internet sleuthing for barbecue ideas, or log onto Pinterest for some inspiration. Plan to have an appetizer or two (yes, chips and dip count), sides, and possibly a dessert as well, or ask your family or friends to bring something potluck style, while you cover the main course.
CURATE YOUR BEVERAGE SELECTION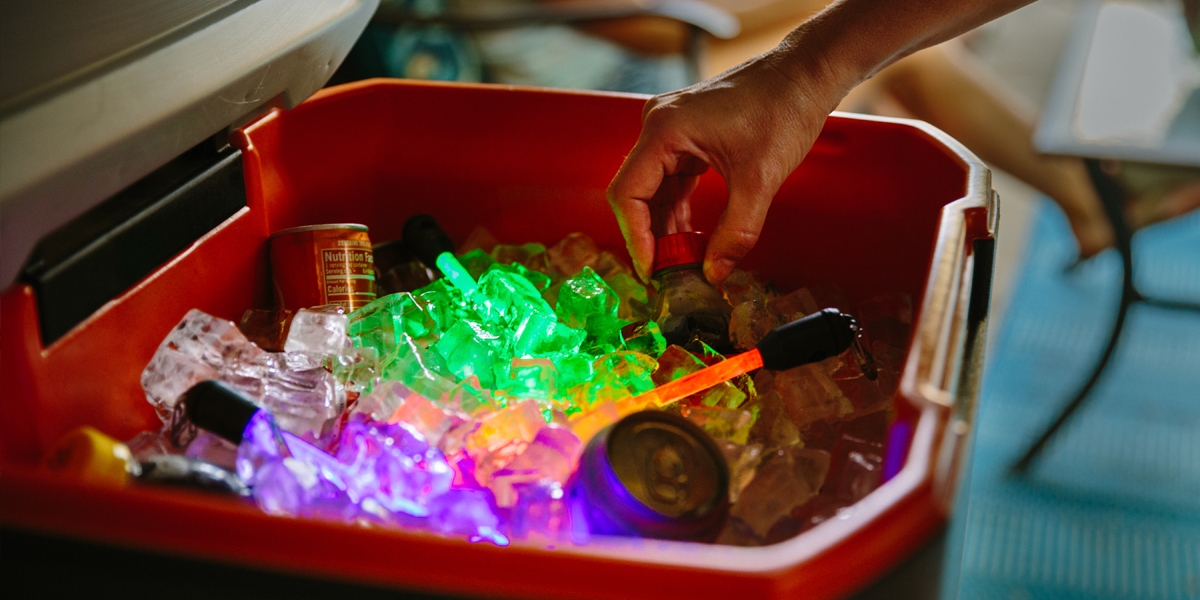 Next, you'll want to figure out what beverages to buy and serve. Again, it's a good idea to consider your guests, and chances are you already have a good idea of their tastes. Make sure to include some fun non-alcoholic choices like flavored sparkling water or sodas. Think about which of your attendees are beer drinkers, wine drinkers, or if some might prefer a cocktail. If you're going all out and making it a theme party (tiki bar, anyone?) you can look up some fitting drink recipes. Fill a cooler with ice and chill your beverages in it outside, so you don't have to stuff your fridge with drinks and your guests won't have to go back inside when it's time for a refill. Since it can be hard to see the beverage selection after dark, add some Radiant Rechargeable Glow Sticks to your cooler (they're waterproof)!
BE A GOOD DJ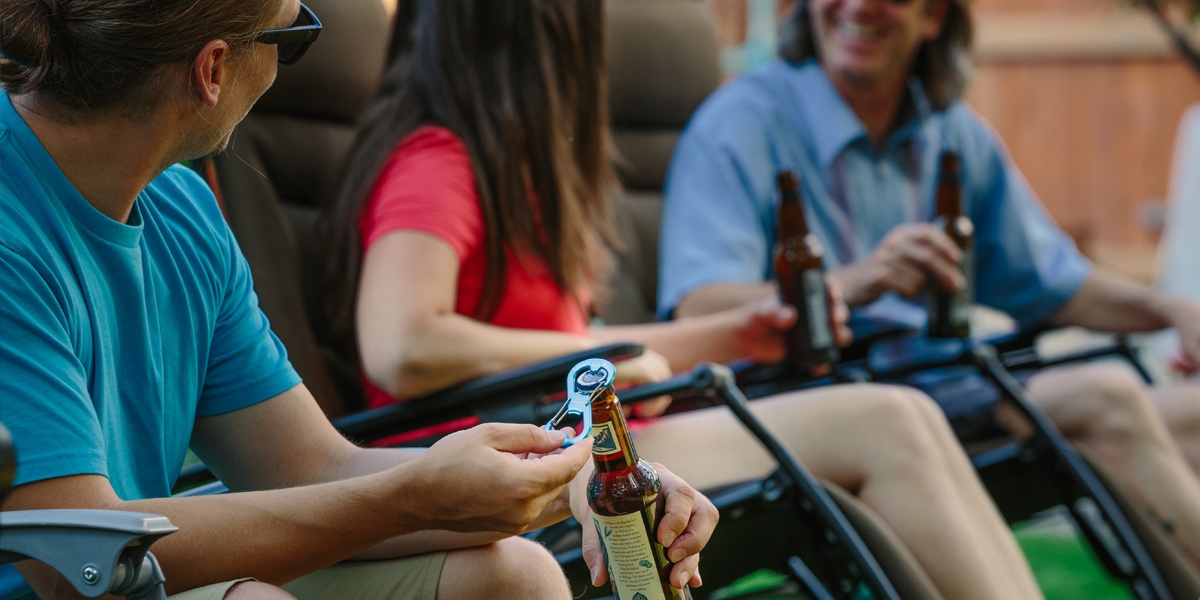 Music choice is crucial to set the ambiance of your party, and get it going on the right foot. Make a playlist of music you enjoy, and that you can see your guests enjoying as well. When in doubt, opt for the classics. You'll also need an outdoor speaker solution. You don't need to outfit your backyard with a world-class audio system (although that sounds pretty cool) – there are plenty of quality and affordable bluetooth speakers on the market that are portable and durable. Just be sure to cut the music off at a reasonable hour, so you don't disturb the neighbors.
HAVE FUN WITH YARD GAMES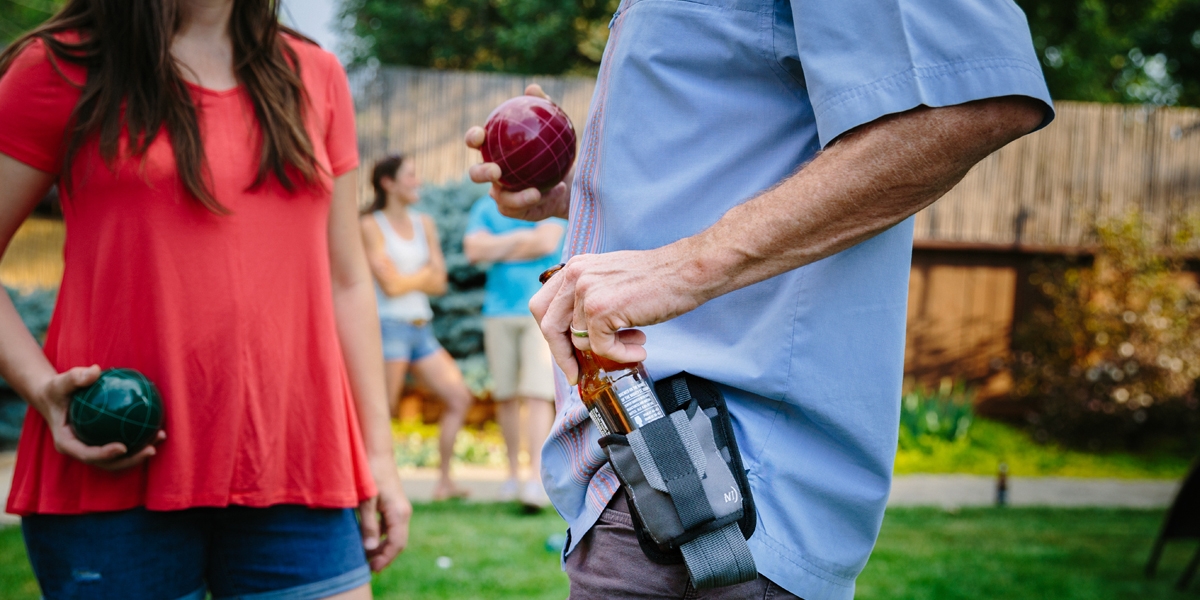 Introducing a yard game or two to the mix can really bring your party to the next level. Cornhole is always a crowd favorite, but you could also consider Bocce ball (if you're not familiar, it's a simple game to pick up), ladder toss, or even invest in a giant Jenga set. After the sun sets, keep the fun going with a Flashflight Light-Up Flying Disc. You can play any standard flying disc game with it, or just toss it around and be mesmerized by its colorful glow. You could also wrap a Radiant ShineLine around the edges of the cornhole goals so you can play on after dusk!
Keep your beverage handy even while you're focusing on the game (or the grill) with a Traveler Drink Holster. Now you won't be having to ask "hold my beer" every time you're up.
UTILIZE FUN AND FUN-CTIONAL LIGHTING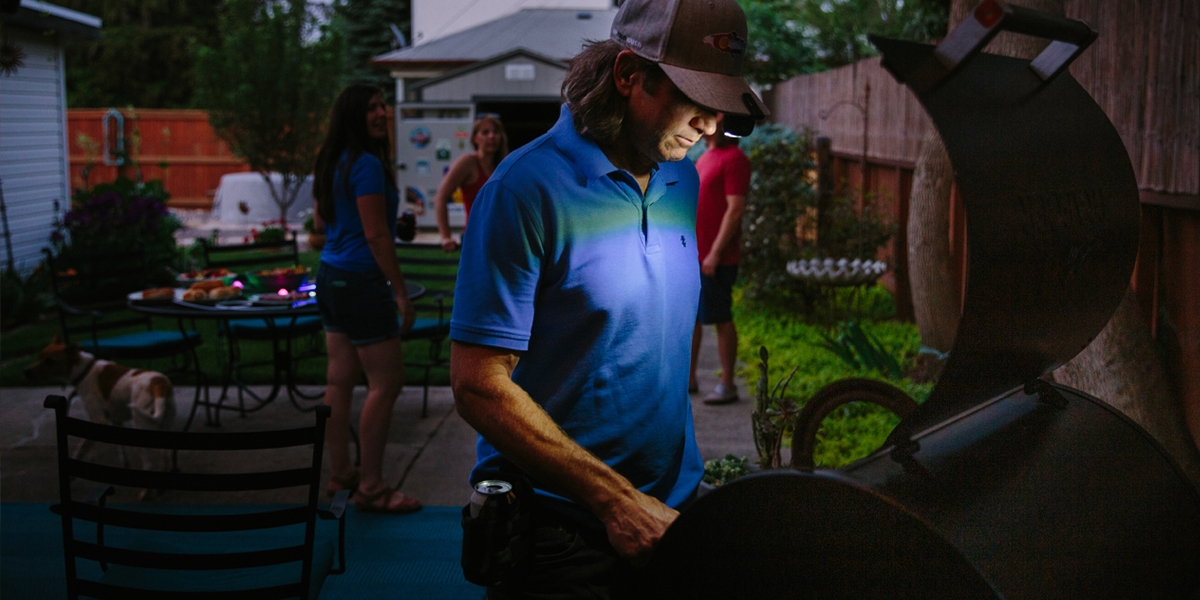 Since you'll likely be partying it up into the evening hours, you'll need the right lighting solutions. If you're on grill duty, use a Radiant 170 Task Light to keep your food well lit. You can either use the magnet on the back to stick it to a metal surface, or the attached Gear Tie to wrap it around the grill handle. If you prefer to keep your beam right in your eyeline, headlamps are great, but what if you're a hat wearer? The Radiant 170 Clip Light boasts the same specs as the Task Light, but clips easily onto your hat bill.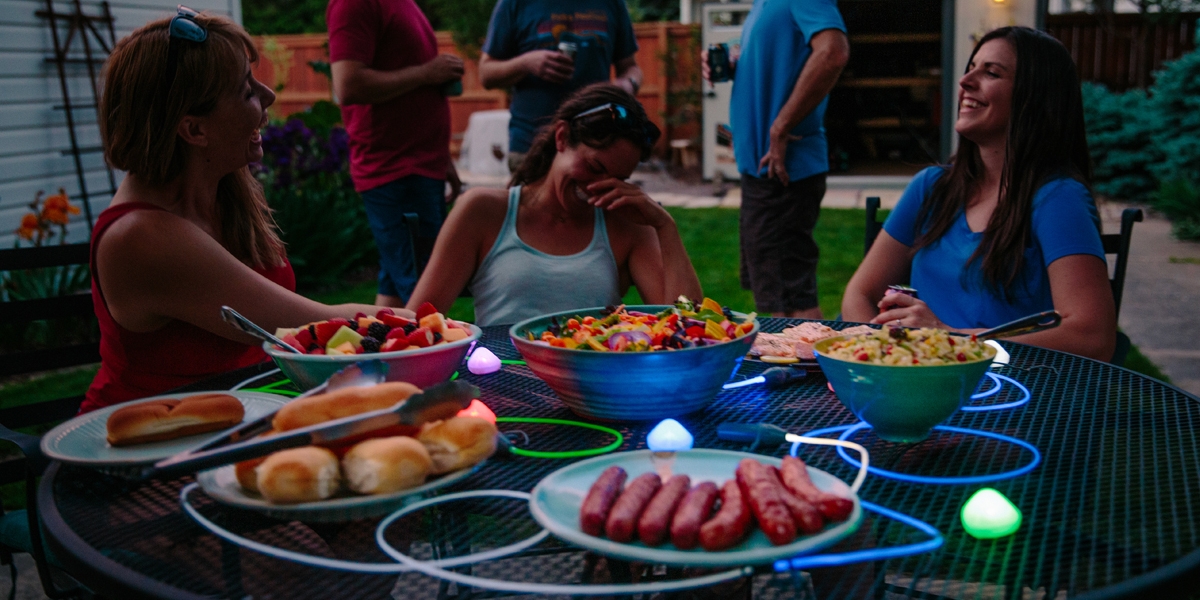 For a little extra flair, add some NiteGem LED Luminaries. They look great placed on tables, but since they're waterproof you can throw them in the cooler or in a pool and/or hot tub. You can choose from one of six colors, or leave them in color-changing disc-o mode.
For a modern spin on the classic twinkle string lights, try a Radiant Rechargeable ShineLine (or three). They come in white, green, or blue, and can be used while plugged into power or on their rechargeable battery. Hang them easily with the attached Gear Ties, or wrap them around umbrella poles, bannisters, posts, trees, and more.
KEEP BUGS AWAY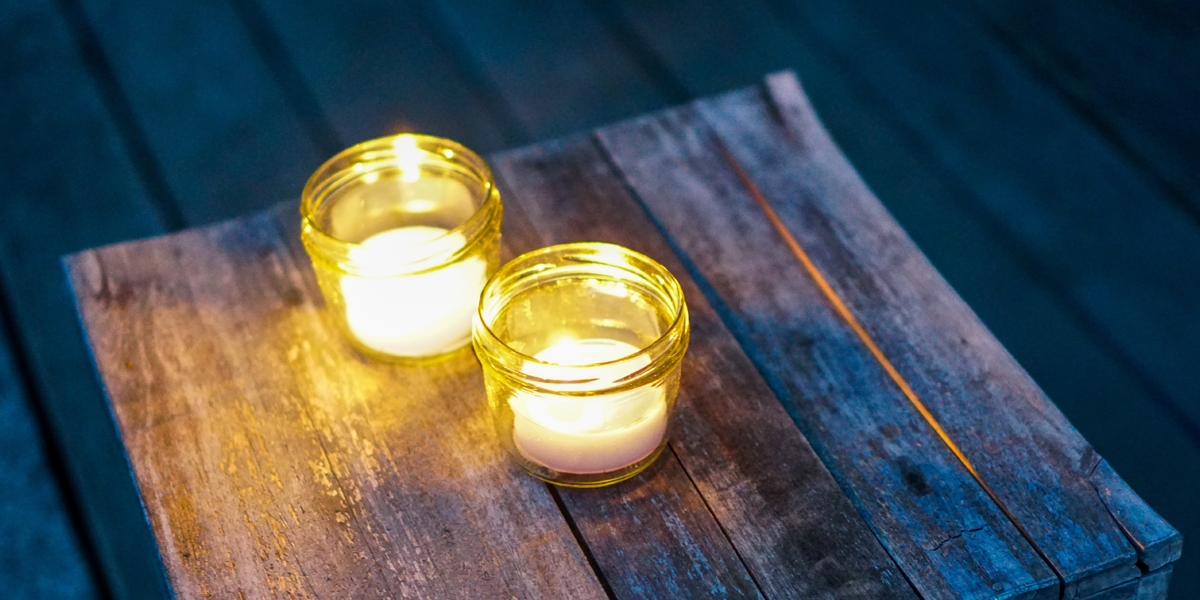 If you live in an area where mosquitos and other flying pests are prevalent, you know that their presence is a great way to spoil any outdoor occasion. Get ahead of the problem with some mitigation techniques. You can opt to hire professionals to spray your yard, or try some of these methods first:
Make sure you don't have any standing water in your yard
Visit your local hardware store to see what mitigation products they offer
Bring out some fans to move air around (mosquitos can't fly well in the wind)
Light some citronella candles and mosquito-repellent incense sticks around the yard before the party starts
PREP THE FIRE PIT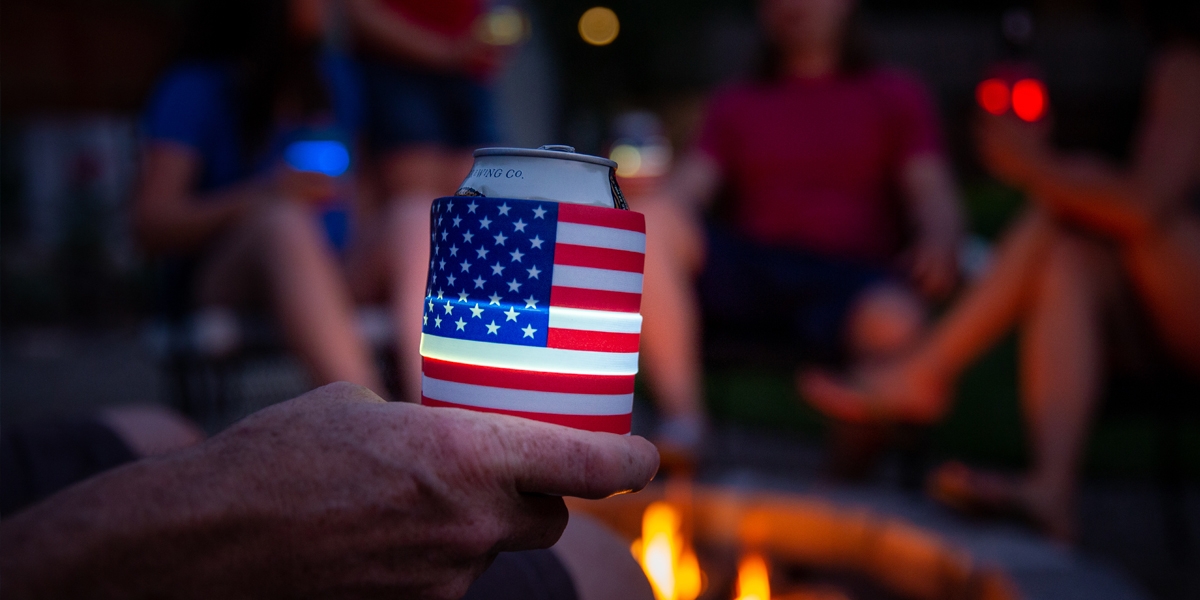 A great way to close out your backyard BBQ party is to gather around a fire pit. You might be lucky enough to have one built into your patio, but if not, there are plenty of portable options to consider – either in wood-burning or propane form. You could even have a s'mores making station for a grown-up summer camp experience. The SlapLit LED Drink Wrap is perfect to have while you relax by the fire with your beverage of choice. Not only does it keep your can or bottle cool, but you can spot it in the dark. More importantly, it's just fun.
We're sure that putting these plans into action for your summer BBQ party will result in a truly memorable evening. Do you have a favorite grilling or potluck recipe? What are your favorite outdoor party games? Let us know in the comments below, and check out our July SocialIZE collection to shop products perfect for your summer gatherings. Be sure to tag your Nite Ize party pics on social media with @niteize or #NiteIze for a chance to win our weekly SurprIZE giveaway!