With the weather now warming up, it's that time of year to break out your bike and get back in the saddle. May is Bike Safety Month and the optimal time to make sure you're hitting the roads and trails safely. Read on to see our tips to help get you ready for the cycling season.
1. GRAB YOUR HELMET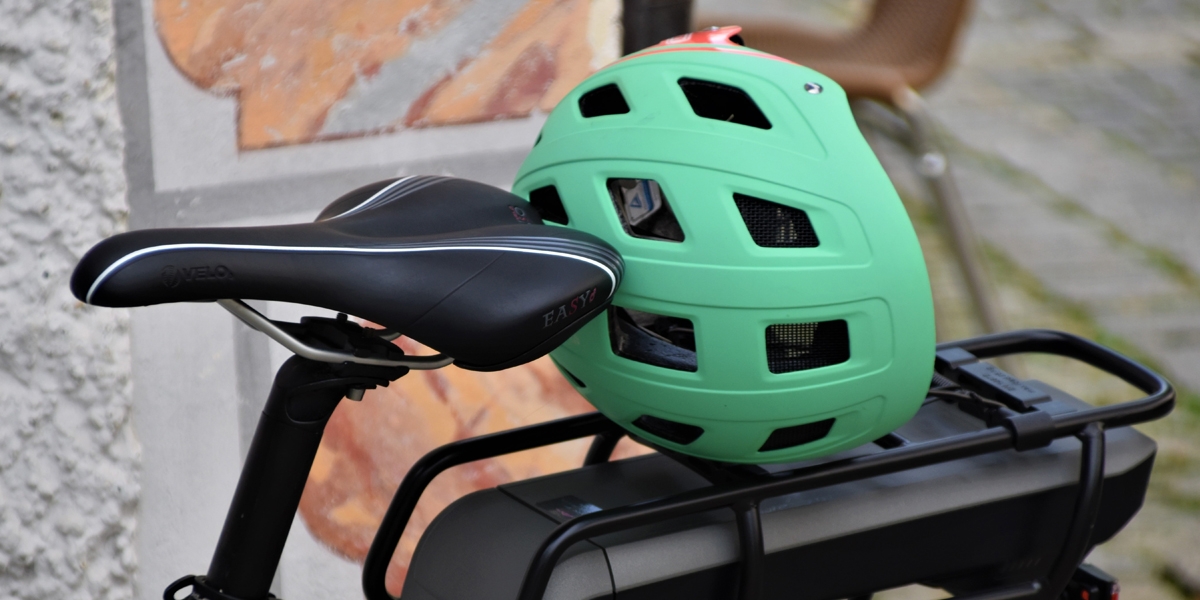 This one's a no-brainer – so to speak. Even if you're riding on gravel, or you're if you're just confident in your abilities, always wear your helmet. It's the smart (and in most places, legal) thing to do, so just do it. Make sure your helmet is certified by the Consumer Product Safety Commission, and that it is fitted to your head correctly using these guidelines.
2. CHECK YOUR RIDE
Before you hit the road (or the dirt), give your bike a thorough checkup. Make sure the seat is properly adjusted to your height and is locked (follow these tips for proper saddle adjustment technique). Check that your tires are inflated properly and that the brakes and other parts are in working order. It might be worth taking your bike to a local shop for a professional safety check and tune-up.
3. KEEP YOURSELF VISIBLE – DAY AND NIGHT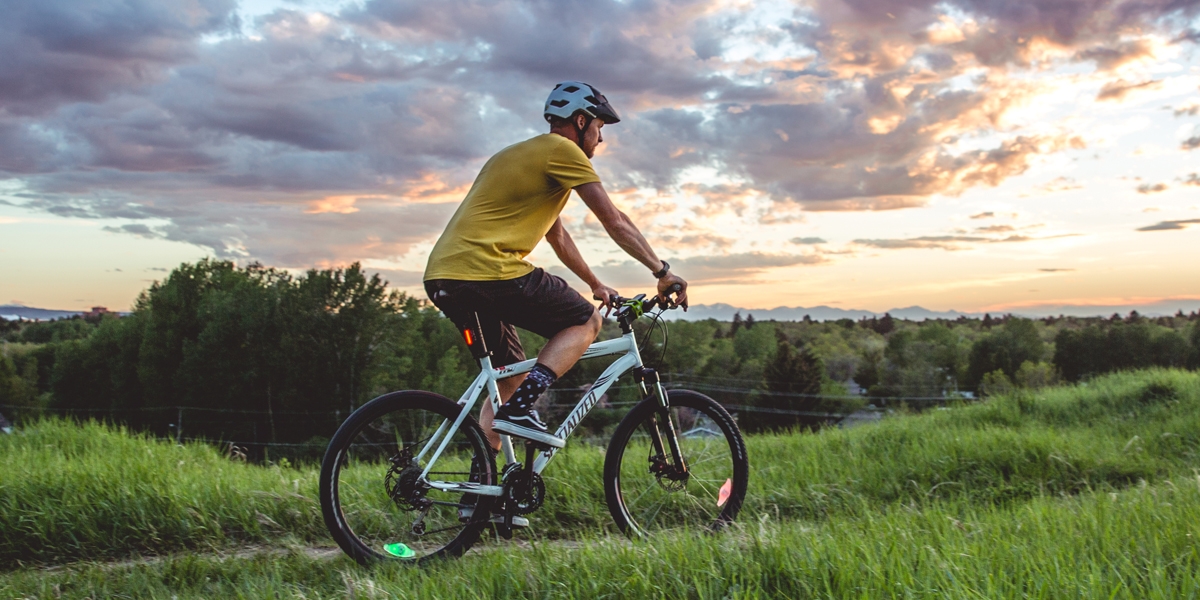 The threat of oncoming traffic is real, and sometimes it could be difficult for drivers to see you on the road – even in daylight. Make yourself stand out with the proper gear:
BRIGHT CLOTHING
Neon, fluorescent, or bright colors are best when riding. Whether you ride in a full kit or a T-shirt and shorts, choose your colors wisely. This is not the time to channel your inner Johnny Cash – at least on a wardrobe level.
HEADLIGHT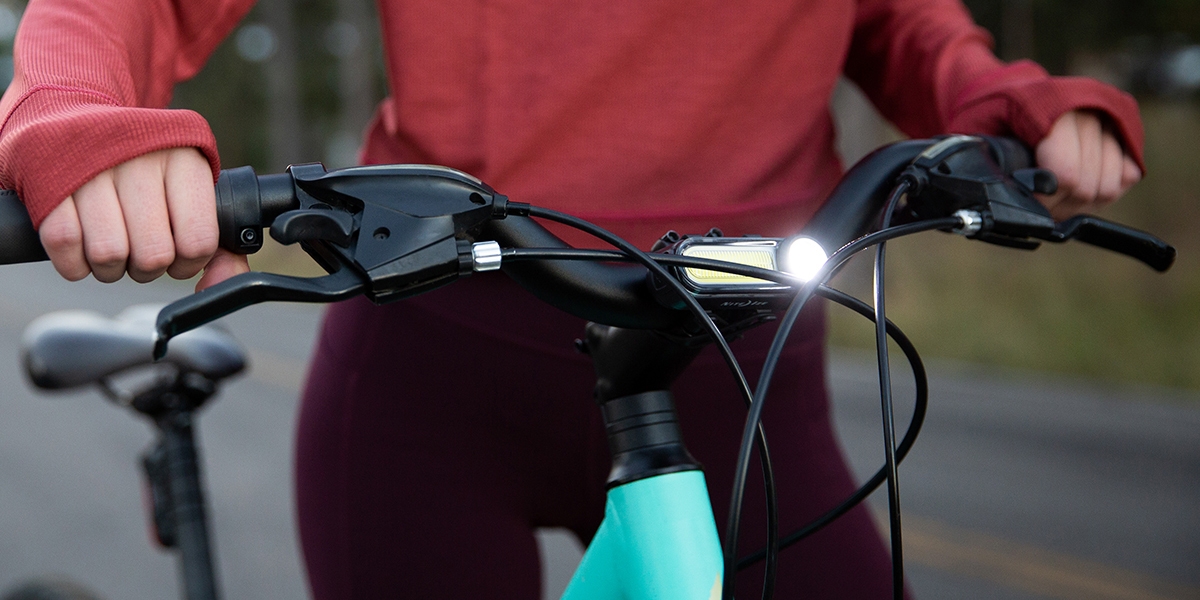 A bright headlight is not only beneficial for lighting your way before sunrise or after dark, but it is an important safety feature in the daylight hours as well. The Radiant 125 Rechargeable Bike Light or the super-powerful Radiant 750 Rechargeable Bike Light are great options for visibility and staying visible. These lights also feature a day-safe flashing mode, which will help you stand out even more.
TAIL LIGHT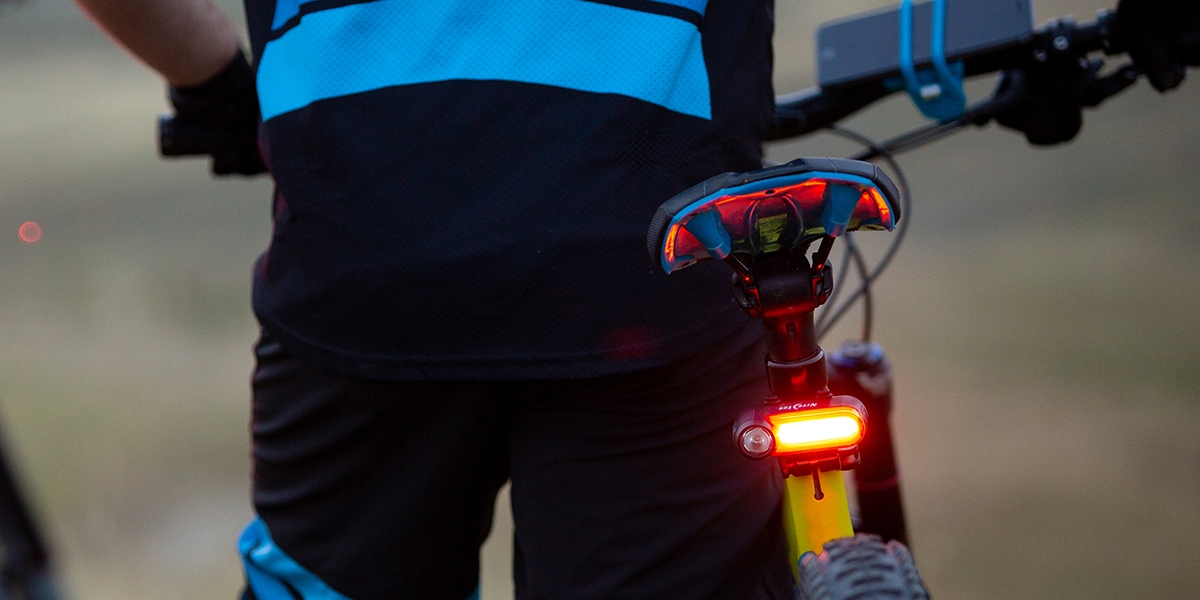 Much like a car, a red tail light installed on your bike is a must. Be sure to turn it on when riding on the roads in the daytime as well as the night. The Radiant 125 Bike Light comes in red, and offers flashing mode (in addition to constant illumination) for added safety.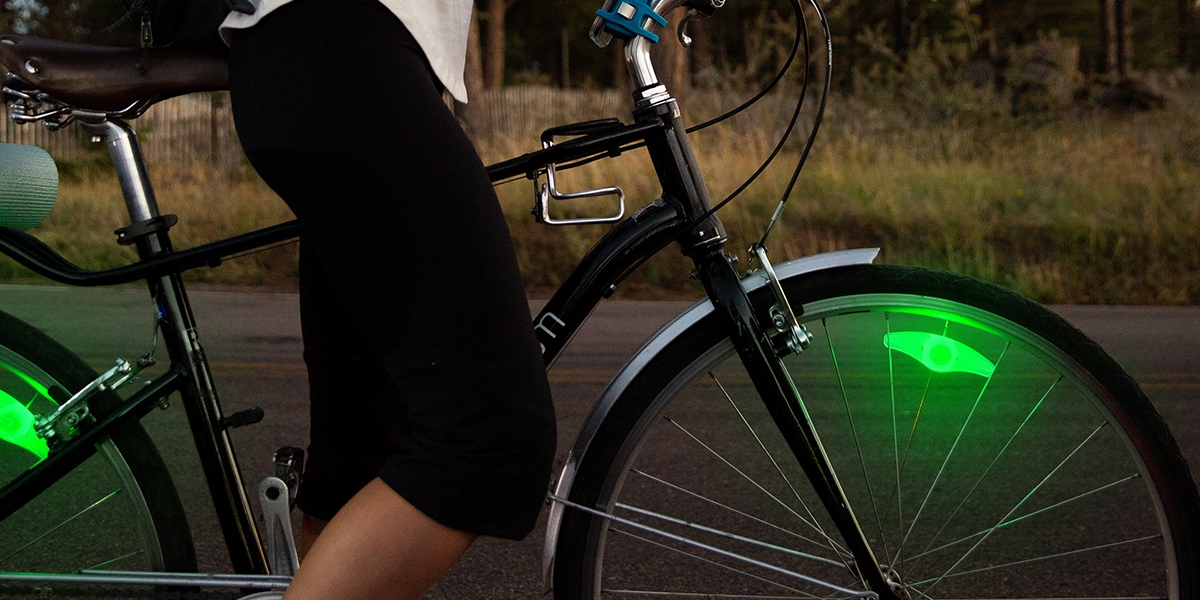 Sure you're staying visible to cars with your front and rear lights, but have you considered that you might still be easy to miss from the side? SpokeLit Rechargeable Wheel Lights are easy to install (tool-free) onto your spokes and make your ride safer, and more fun! You can set it to one of four colors, or keep it in color-changing "Disc-O" mode.
To browse all of our bike lighting and visibility options, click here.
4. OTHER SAFETY "BELLS" AND WHISTLES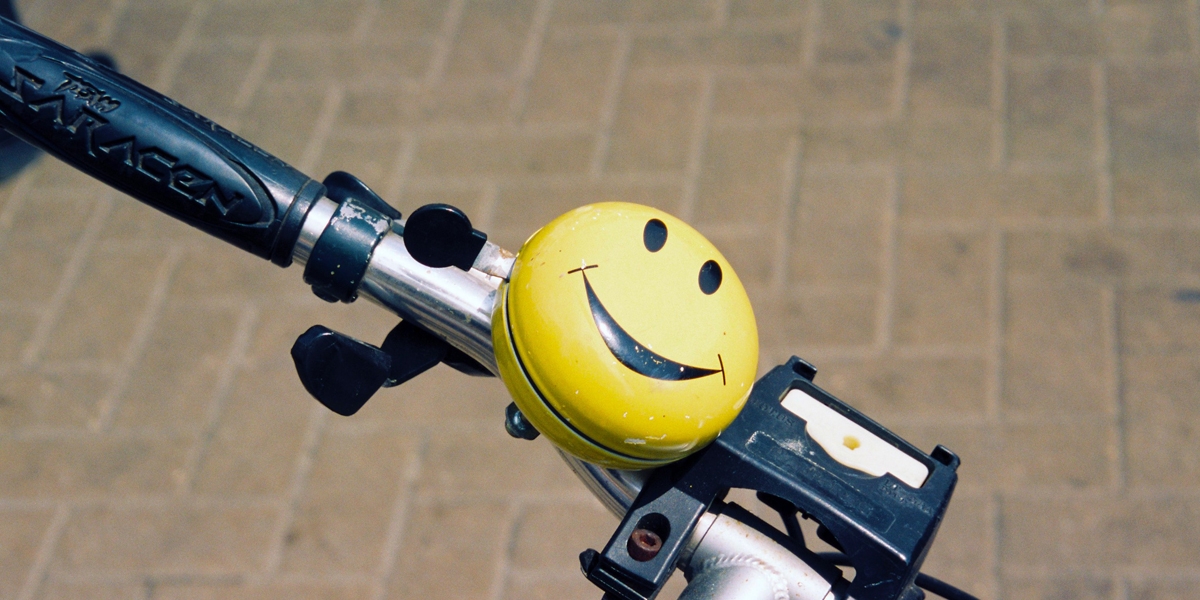 A bike rearview mirror might be helpful to keep an eye out for oncoming cars or other cyclists behind you. Some attach to your helmet and others to your handlebars, so browse for an option that works best for your preference. A bike bell or horn also helps to alert people in front of you that you're comin' in hot.
5. FOLLOW THE RULES OF THE ROAD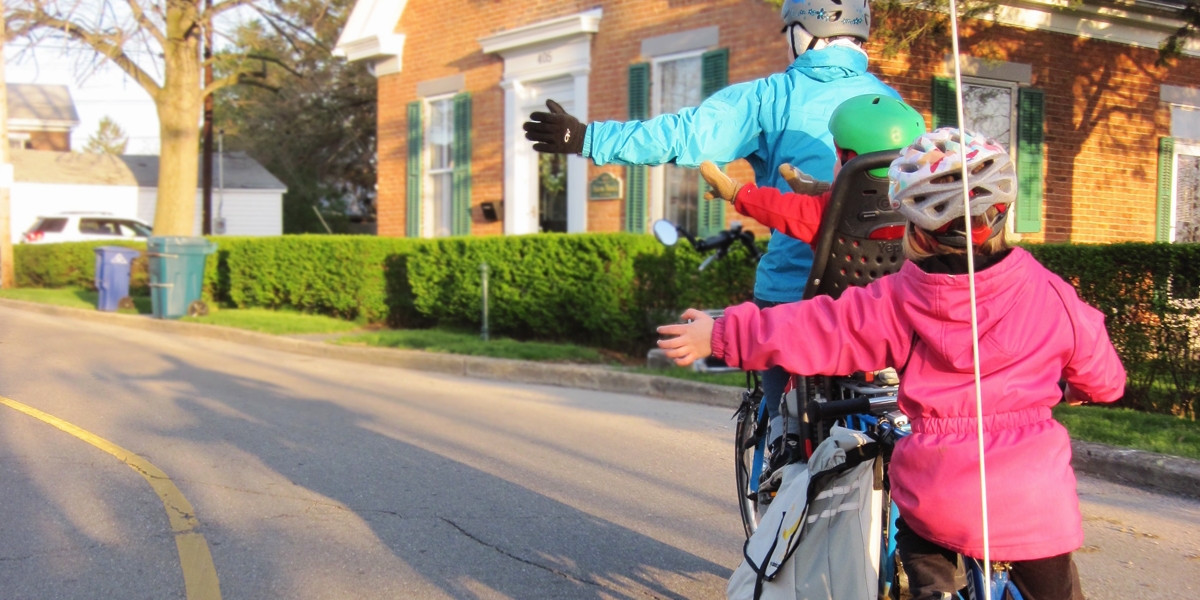 Just because you're cruising on two wheels instead of four doesn't mean the same rules don't apply to you. Brush up on bike safety laws in your state, and follow the general rules for cars, as those apply to bicyclists as well. Use proper hand signals for turning and braking, and always remain alert. And, much like driving a car, don't ride distracted (or intoxicated for that matter).
Now that you and your bike have passed the safety check, it's time to hit the road. Whether you're out for a cruiser ride, commuting to the office, or running an errand, always remember to enjoy the journey.