May is National Bike Month, and we'd like to take this time to introduce you to the Petunia Mafia women's cycling club, based in our home town of Boulder, CO. We chatted with Laura, the president of Petunia Mafia about all things cycling – from ride essentials to the greater meaning of being a part of this growing community.
Q: Tell us a bit about Petunia Mafia and its mission.
Petunia Mafia is an all-inclusive women's cycling team based in Boulder, Colorado. We welcome all skill levels of road, mountain, gravel, and cyclocross riders. The team was established on fashion – our founder is a professional athletic apparel designer – and we've grown to be a community of over 250 women with the common passion of cycling.
Q: What is your favorite thing about being a part of Petunia Mafia?
Every year a member tells me how this team changed her life. We've brought together people who probably never would've met but then ended up being best friends. Some women have accomplished things they never thought they'd do, whether that's race, take a gnarly singletrack line, or log huge miles in one ride. We make a concerted effort to be friendly, encouraging, and offer tools so that women can elevate their life experiences. My favorite thing is bringing this vast array women of together because I see the value of this connection and receive an enormous amount of gratification.
Q: Where is your favorite place to ride?
Mountain bike: Moab, UT.
Road bike: Tuscany.
Gravel bike: Boulder County's northeast roads.
Q: Do you prefer road or mountain biking?
That's the beauty of living in Boulder. You choose your 2-wheeled weapon on any given day according to weather or mood.
Q: What is your go-to energy snack during long rides?
I love the Skratch Labs recipe for savory bacon rice cakes – I just need to be better at making them in advance. Post-rides I love a "banana sundae": peanut butter spread on a banana, drizzled with agave, sprinkled lightly with vanilla protein powder with a few chocolate chips shoved into the top.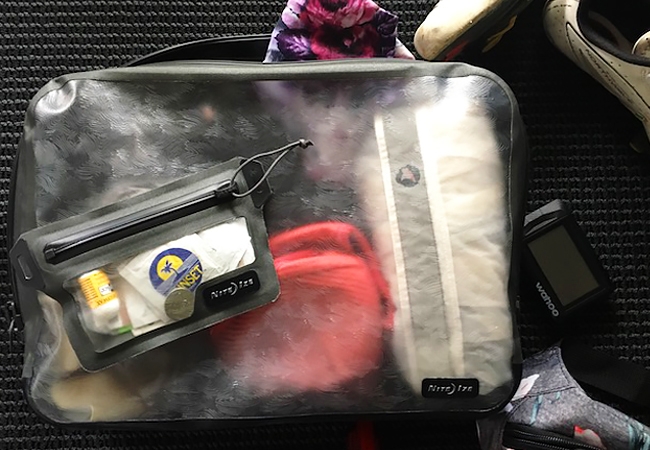 Q: What are other essentials you always bring on long rides?
I keep a Nite Ize RunOff Waterproof Pocket filled with the essentials so I just have to stuff it in my jersey pocket and go. It holds a copy of my insurance card and driver's license, a sample of sunscreen, tiny lip balm, face wipe (swiped from the local BBQ restaurant), and $10 for an apres coffee or beer. I always have my Radiant 750 and Radiant 125 bike lights mounted too.
Q: What are the most important things people should know about bike safety?
Front and rear lights should be lit every time you ride, even on a bright sunny day. Being seen by a driver is greatly increased when lights are on, and exponentially more if they're flashing. Get in a habit of charging them as soon as you return so they're ready to go.
Q: What are your favorite Nite Ize bike products and why?
I love the Disc-O Select SpokeLit lights that I put on my cruiser wheels. They're like a party in motion. It's an added bonus that they increase visibility.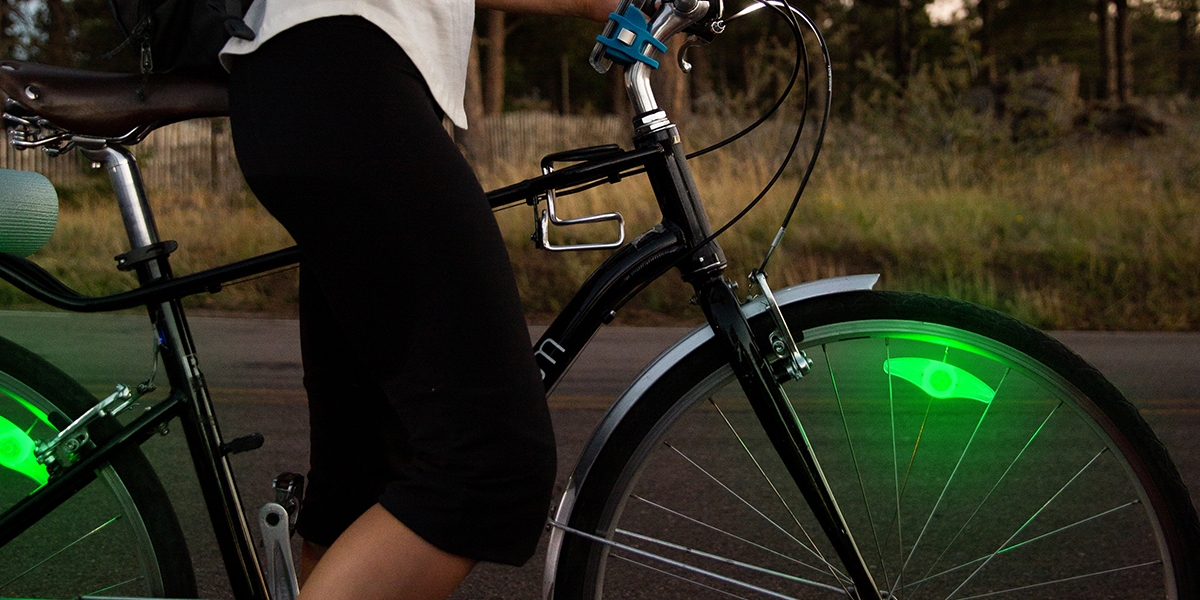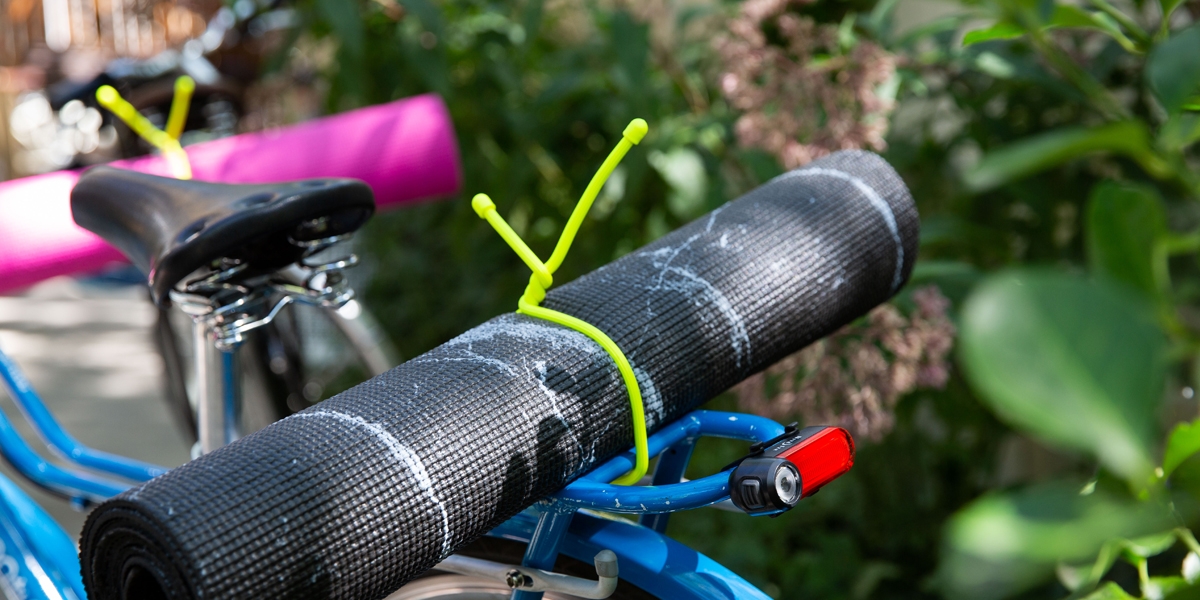 Q: How can people find out about groups like Petunia Mafia in their area?
Local bike shops are a great resource. Most shops are affiliated with a bike club or team.