With the impacts of climate change becoming ever-present, protecting our planet is more important than ever. But for many of us, that goal seems out of reach, leaving us asking: How can I help? Well, there's no day like Earth Day to get started! Keep reading for 6 easy ways to start thinking more sustainably, locally, and globally this Earth Day.
1. INTRODUCE A RECYCLING BIN AT YOUR HOME + OFFICE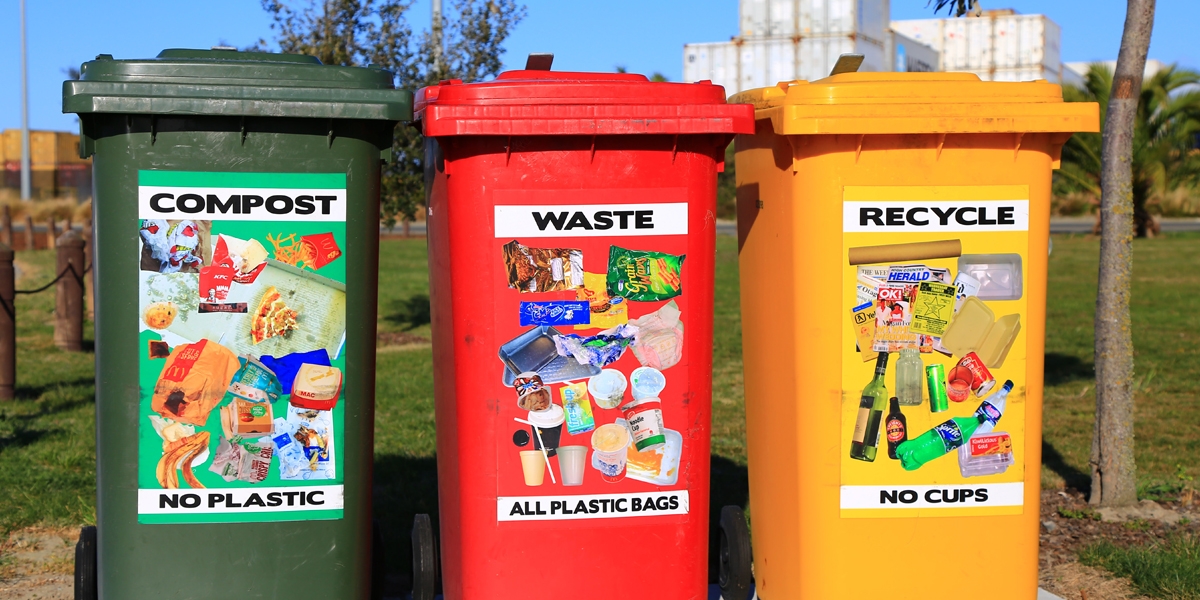 The benefits of recycling can't be overstated. Obviously, recycling means less trash is dumped in landfills every year, but even larger than that, recycling allows our industry to repurpose non-renewable resources, using significantly less energy and raw materials to create our goods.
If your neighborhood or workplace doesn't already have a recycling program, some ways you can break into it are:
Find a local recycling center in your area you can personally return to
Talk to your boss about setting up a recycling program at work
Read up on which materials are accepted at your local facility to prevent recycling contamination that can do more damage
2. VOLUNTEER FOR LOCAL CLEANUPS IN YOUR COMMUNITY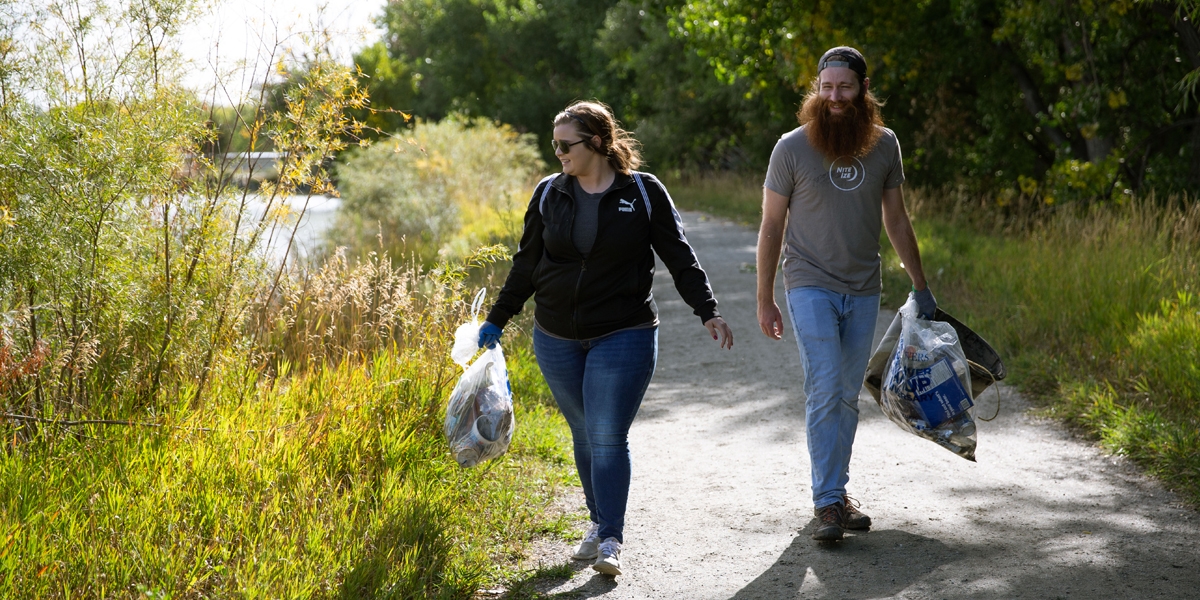 If you're more of the hands-on type, a community cleanup might be just the ticket. Check out what Earth Day cleanups are happening in your local community, and if your area is running low this year, have no fear. One of our Brite Side philanthropic partners, American Rivers, is hosting a year-long Virtual River Cleanup Challenge through the Litterati app. Through the app, you can take pictures of the litter you collect and track it, allowing Litterati to map national litter totals and cleanup efforts.
3. FIND REUSABLE ALTERNATIVES FOR SINGLE-WASTE PRODUCTS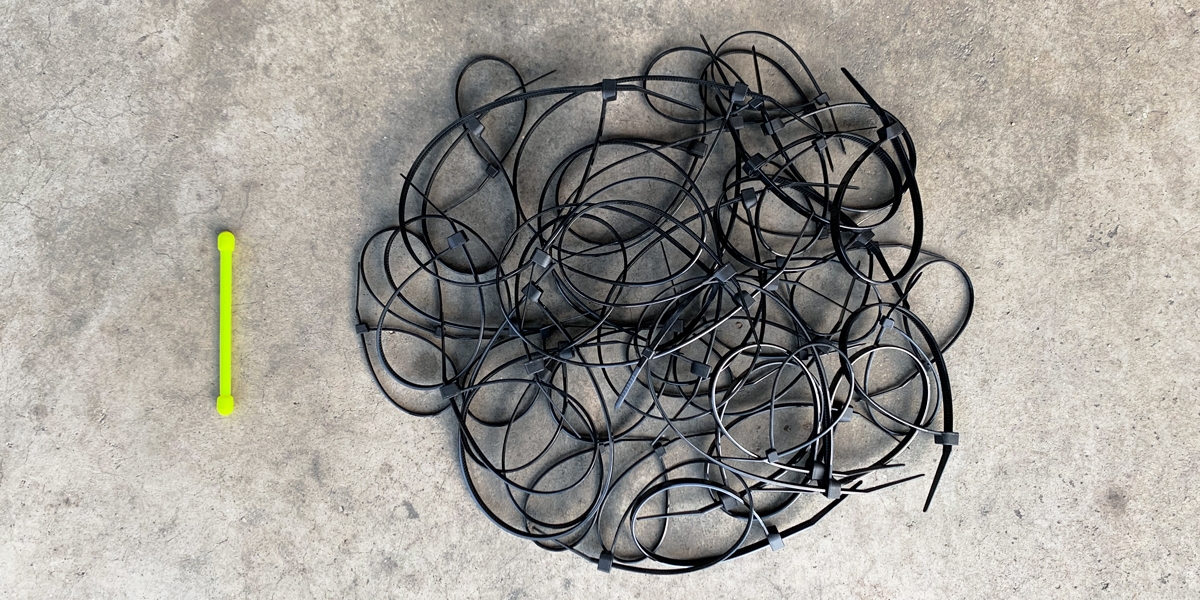 A simple way to help protect the planet is to reevaluate your shopping choices. Instead of choosing a single-waste product like water bottles, switch to an insulated thermos to reduce your annual waste and ultimately, the emissions created when producing so many products at mass rates.
Taking it a step further, look around your home and see where a single-waste option could be replaced with a reusable one. Gear Ties are a perfect alternative to zip ties or cable ties, providing the reusability, adjustability, and strength you need. Another reusable option to consider is swapping out your battery-powered products for rechargeable ones. Nite Ize proudly produces 25 different rechargeable products and counting, including LED Dog Collars, flashlights, and more.
4. SHOP LOCAL PRODUCE OR PLANT A GARDEN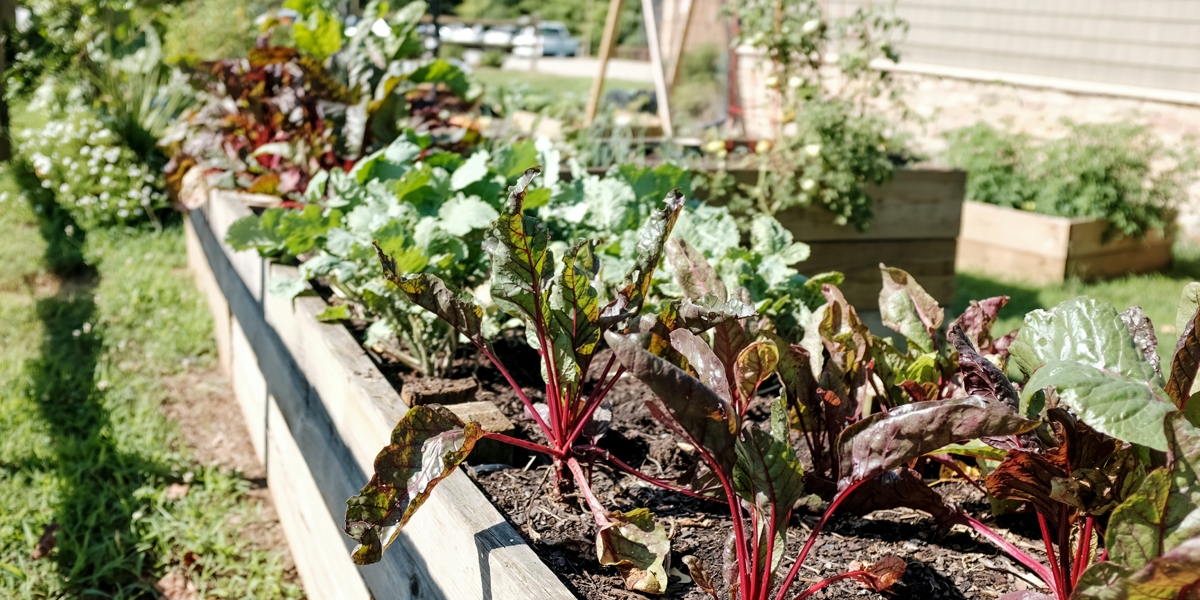 Commercial agriculture takes a toll on our environment with harmful pesticides and fertilizers, excessive waste, and heavy carbon emissions from transit by truck to grocery stores everywhere. To help minimize this impact, seek out a local farm or market in your area for your produce. And for those up to the challenge, planting a garden is a great way to learn more about agriculture, develop self-sufficiency, and control the pesticides and fertilizers used, keeping your community's soil and waterways clean.
5. DRIVE LESS—BIKE + WALK MORE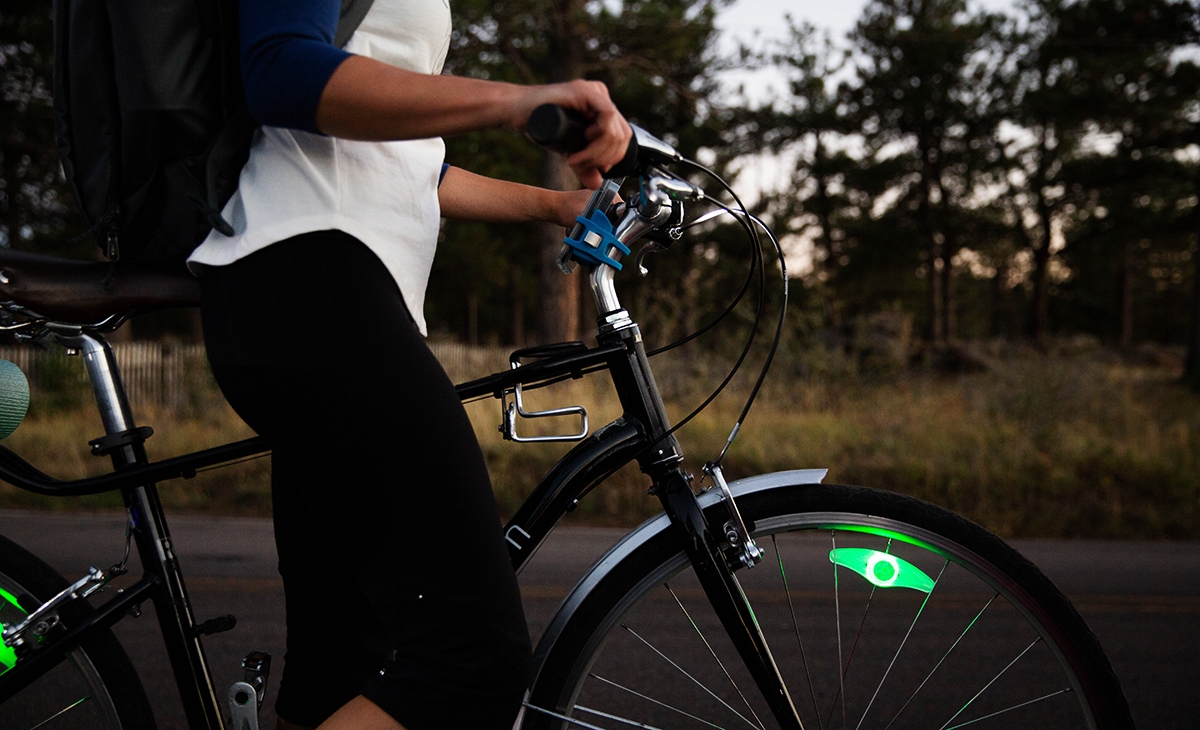 Transportation alone makes up 14% of our yearly greenhouse gas emissions. Reduce the number of cars on the road by carpooling to work and social events when you can. Around your town, consider investing in a bike for local errands and work commutes—you'll be surprised by how much you'll love it! And instead of taking a long drive around the neighborhood after a hard day, take a walk outside instead to enjoy the fresh air and get your body moving.
6. GET OUT THERE AND APPRECIATE IT!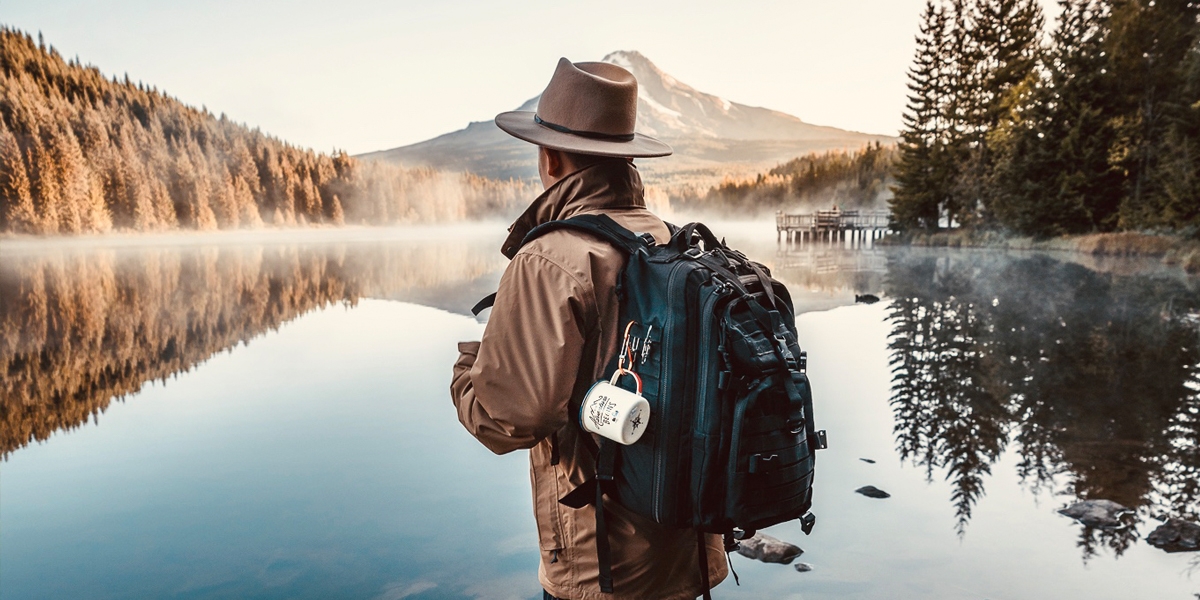 Now that you've done the work, it's time to reap all the benefits. Get out there and soak in all the beauty that mother nature has to offer. Take a hike, set up camp, plan a picnic, or hit the beach—wherever you feel most connected to our beautiful planet. Remember to Leave No Trace when enjoying our great outdoors to prevent trail damage, wildlife risk, water pollution, and forest fires.
How are you planning to mobilize for Earth Day? Share your favorite ways to give back to the environment in the comments or on social media. Now what are you waiting for? Go get out there!