The wait is over – our latest assortment of new products are available to order! From new ways to mount your phone to new ways to bundle your gear, we're going to take a closer look at what's inside our latest product drop.
Steelie For The MagSafe® Life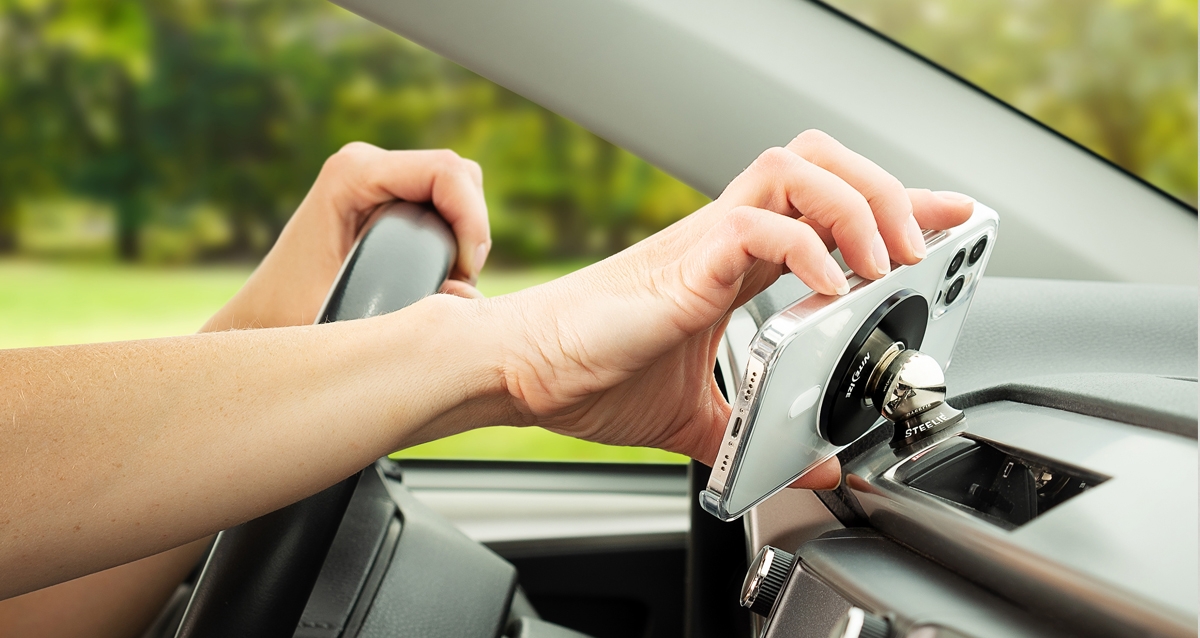 iPhone® 12 and 13 users, rejoice! We now offer Steelie phone mount kits that are compatible with Apple® MagSafe technology. We've designed the new Orbiter Plus socket to perfectly align with the magnets inside the newest iPhones, creating a seamless and secure connection to the Steelie ball mount. We've introduced two kits to choose from – the Steelie Orbiter Plus Dash Kit and Steelie Orbiter Plus Vent Kit – depending on where you like to dock your phone in the car. As a bonus option, you can attach the included Metal Ring to the back of a MagSafe charger if you'd like to inductively charge your phone in the car whilst keeping it mounted to your Steelie.
New Ways To Mount Your Phone For The Road Ahead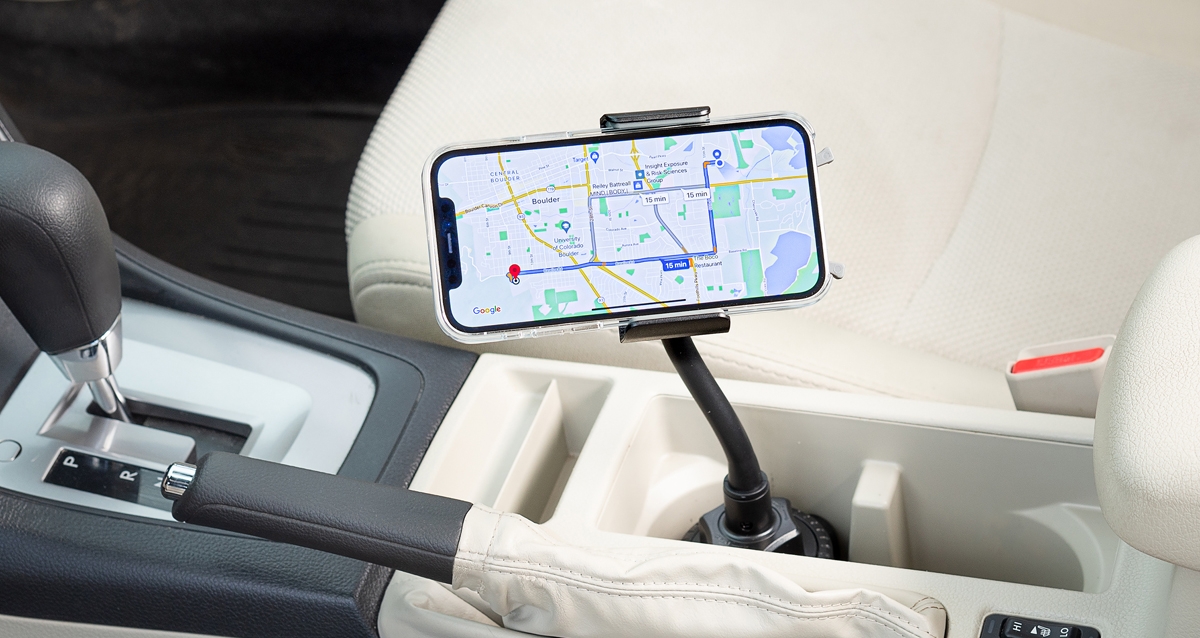 Holding your phone in the car is easy squeezy with our new Squeeze Universal Car Mounts. Each mount features the Squeeze Clamp that securely holds virtually any phone, and uses a ball-and-socket system so users can easily adjust to their desired viewing angle, and tighten to hold in place. Choose between the Cup Holder Mount, Vent Mount, or Dash Mount, depending on where you prefer to dock your phone.
Keep Your Phone Handy On-The-Go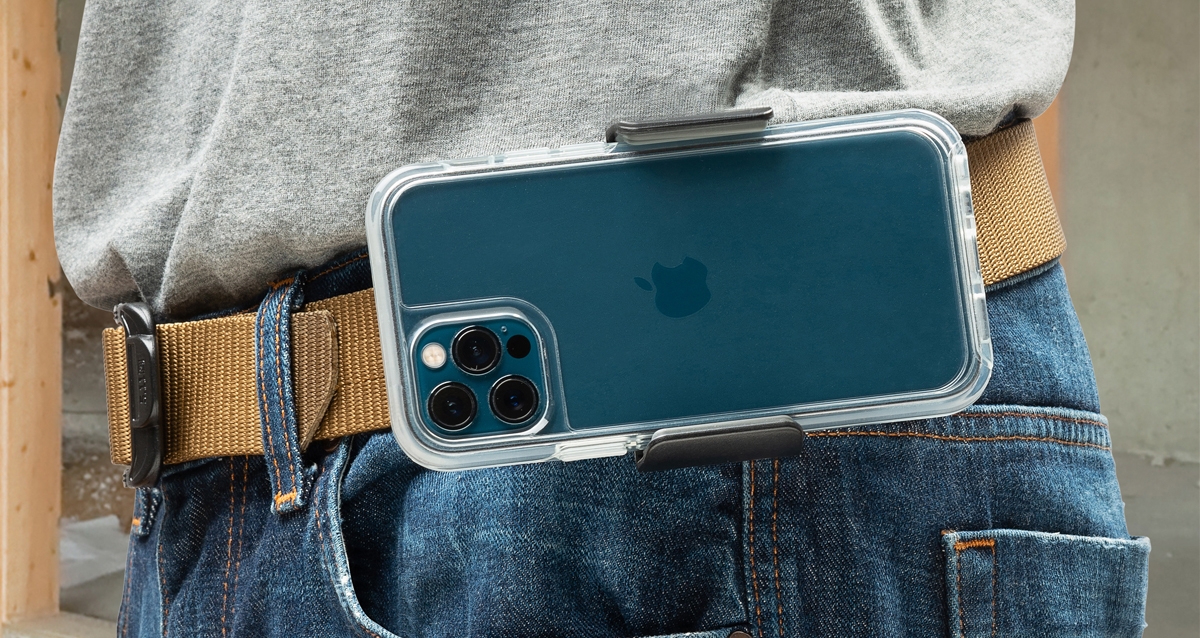 We've taken our leading-edge Squeeze Clamp and developed it into a sleek, modern Clippable Phone Holder. Securely hold and easily access your phone, whether checking maps on-the-go or taking pictures on the trail. It features a rugged 360º rotating clip that attaches to your belt, waistband, or backpack strap, and a universal design that holds virtually any phone (even with a case and accessories). You can also use it as a smartphone camera mount to record adventures hands-free when clipped to your pack strap.
Make Bundling Gear a Cinch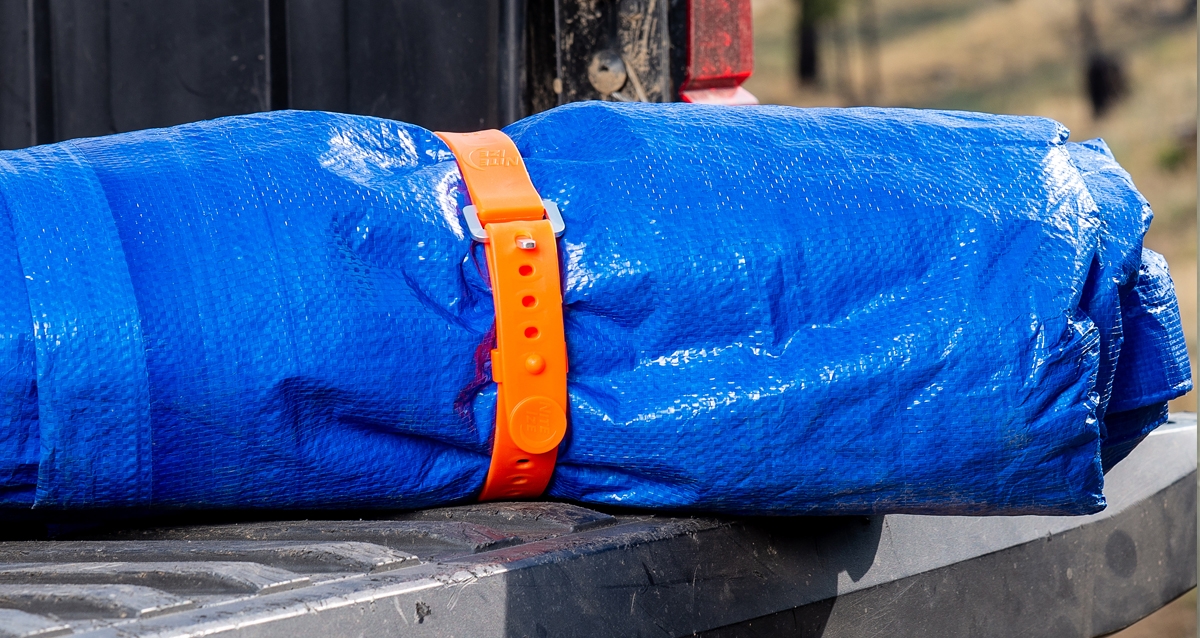 Our new GearPro Utility Straps make light work of securing loads and bundling gear, whether loading up items on the drive home, organizing bulky cords in the garage, bundling skis on the slopes, or carrying items on your bike. Featuring a flexible, UV-resistant rubber strap and durable aluminum buckle, these straps have a working load limit of 70 to 80 pounds depending on length/width. Just wrap the strap around your gear, pull to cinch, and fasten with the buckle. Keep your bundle tidy by securing excess strap tail using the integrated Strap Cap. GearPro straps are available in black and orange, and three sizes (12", 18" and 24").
Clip + Secure Your AirTag® Anywhere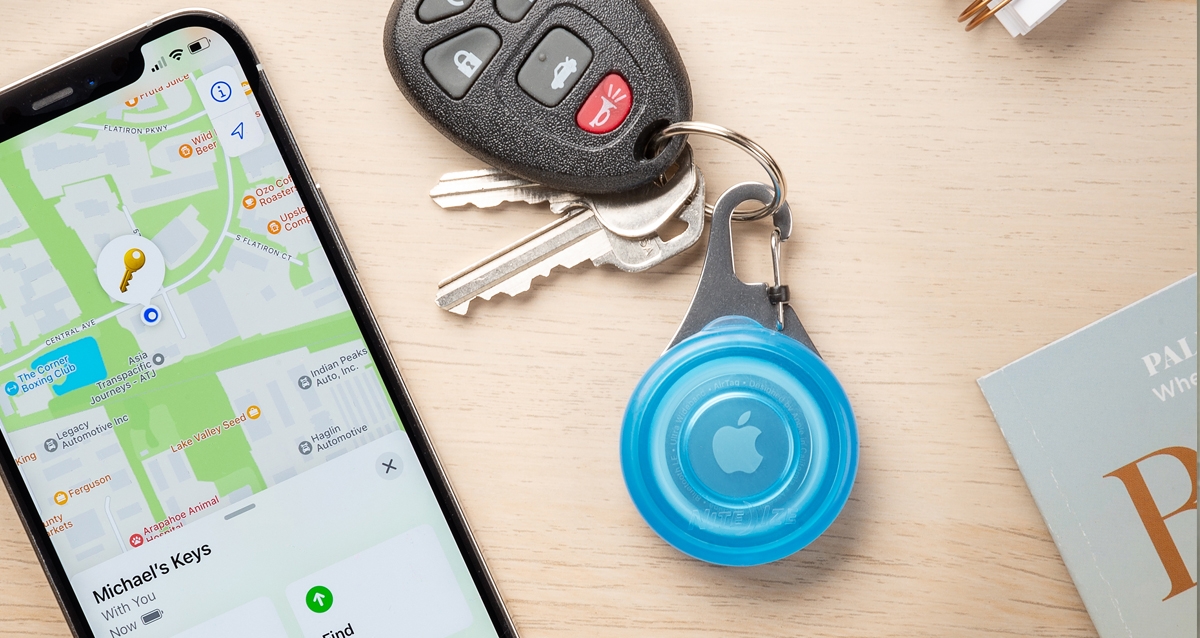 "When Apple announced the AirTag, our first thought was: This needs a holder," said Rick Case, Nite Ize founder and CEO. "And in classic Nite Ize spirit, we developed a tracker holder that is not only lightweight, but easy to attach and lock in place, providing ultimate security."
The WearAbout Clippable Tracker Holder allows you to keep track of valuables with the Apple® AirTag. The WearAbout features a lightweight housing and locking clip to securely attach to keychains, bags, and more. But that's not all! We've also developed the WearAbout Pet, so you can keep tabs on your playful pup.
New Colors, Sizes + Forms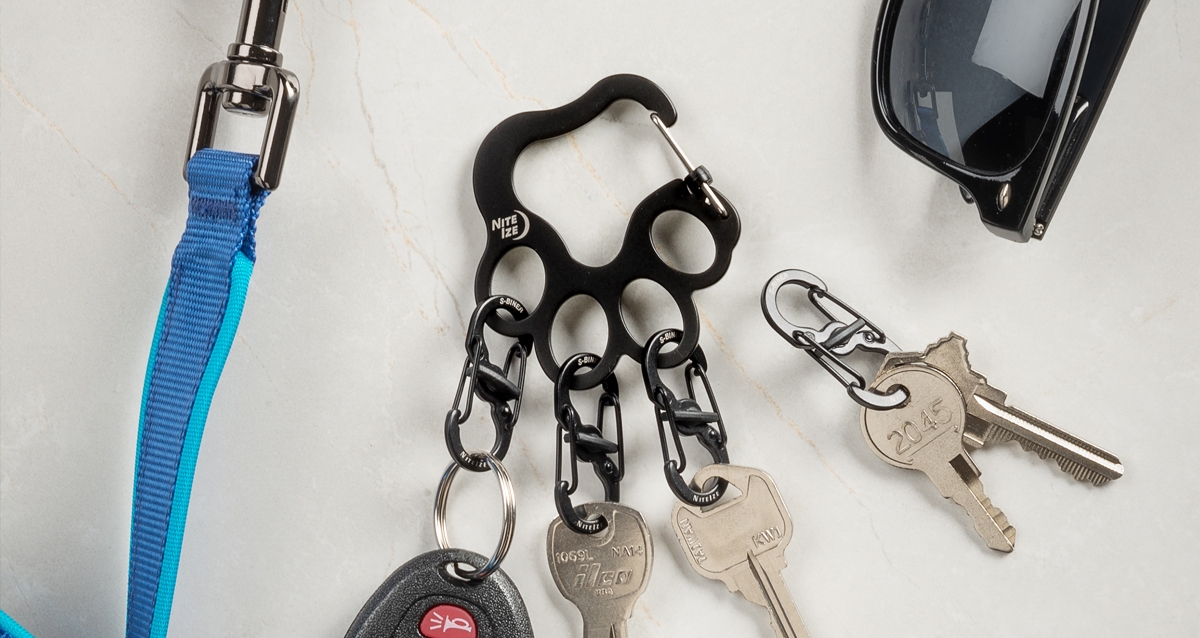 One of our best-selling keychains, the BigFoot Locker KeyRack, just got a specialized pup-grade. Dog lovers will love this paw-shaped stainless steel key holder, featuring a SlideLock carabiner and four S-Biner MicroLocks (one on each "toe") for ulti-mutt key security and accessibility.
Show off your patriotic spirit as you carry your phone conveniently at your side with the new USA flag Clip Case Universal Holster.
Our popular Dual CamJam Tie Down System now comes with a shorter 8' webbing option.
And finally, for those who own and love our RunOff Waterproof Bags (or any gear featuring TRU Zip technology for that matter), we have introduced specialized wipes to keep your TRU Zip zipper sliding smoothly and locking securely every time. The TRU Zip High Performance Lubricant Wipes are biodegradable, non-toxic, and will keep your TRU Zip closures in prime condition, blocking out water, sand and dust for years to come.
Now that we've recapped the new product assortment, tell us – which are you most excited to test out? Let us know in the comments below and head here to shop the new gear now.