There are two types of people in this world: 'Happy Holidays' people and 'Happy Haunting' people. I am one of those spooky folks. The most wonderful time of year in my book is right now, at the cusp of spooky season. If you're anything like me, you're looking forward to pumpkin picking, cider drinking, costume planning, and scary movies galore for the next month. And to top it all off? A killer Halloween get-together with friends and family on All Hallow's Eve.
If you have skele-tons of ideas for your wicked gathering but aren't sure where to start, keep reading…if you dare.
1. SET THE SPOOKY SCENE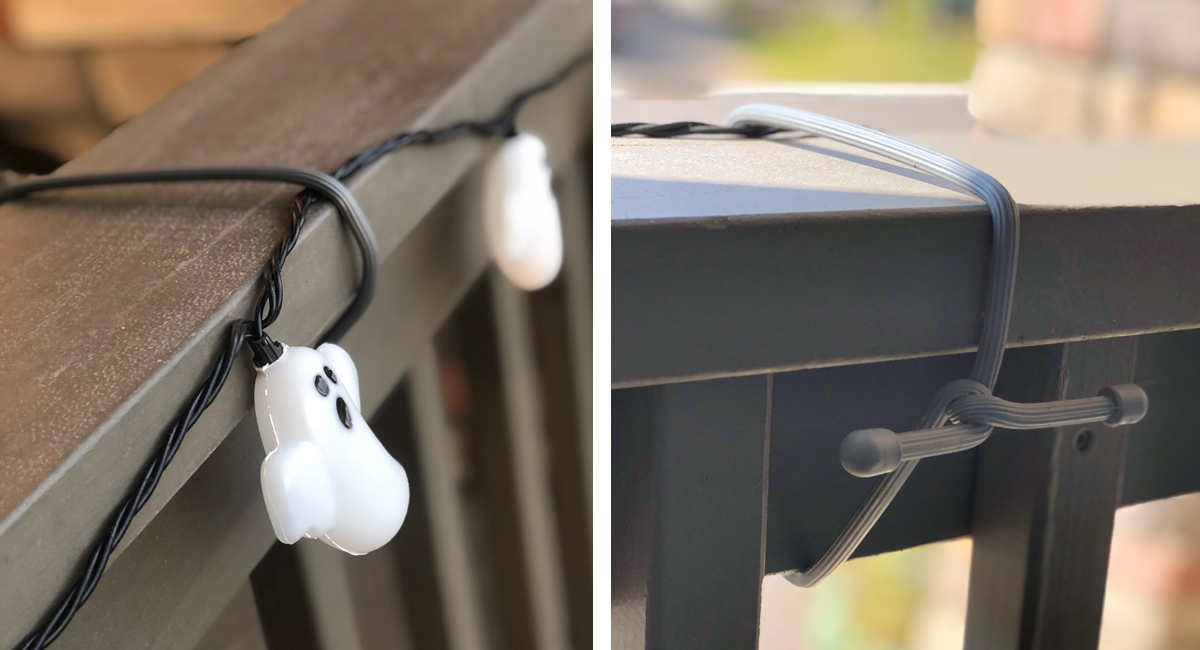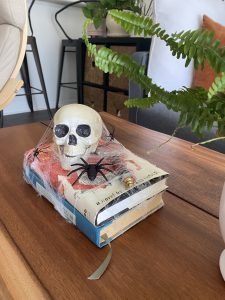 Nothing gets people in the spirit like spook-tacular décor. Peruse pinterest for inspiration and decide your vibe: Are you going for creepy, macabre, or cutesy décor? That will lead your decoration shopping.
I like to start with the exterior for love at first fright, hanging ghouls, witches, and skeletons around the house with a few S-Biners. To make the haunt come to life at night, make sure to bring in a little light. Secure your scary string lights in place with some Gear Ties and splurge on motion-activated light-up creatures for a real scare.
For the interior, my golden rule for Halloween décor is simple: The devil is in the details. I like to set up my stand-up creatures at the entry to keep the scare going and set little figurines and signs throughout the house. Lead the eye up with a few bats (with some Gear Tie backup), and cover everything (and I mean everything) in fake spider webs. On hanging pictures, bookcases, window frames, you name it. Once positioned, scatter mini spider props in the webs, plus a couple BugLits for a light-up fright.
2. CREEP IT REAL WITH THE SNACKS
Now the spine-chilling stage is set, it's time to move on to the food. I like to keep it simple with appetizers and desserts that everyone can enjoy, with a signature spooky twist. In the past, I've whipped up some "Mummies" (aka pigs in a blanket with some googly eyes), chip dip with a sour cream spider web on top, and creepy cut-out cookies. When in doubt, you can always grab some seasonal treats from the grocery store or kick it old school with a candy bowl. Remember, the devil is in the details, so use spooky serving dishes to really sell it.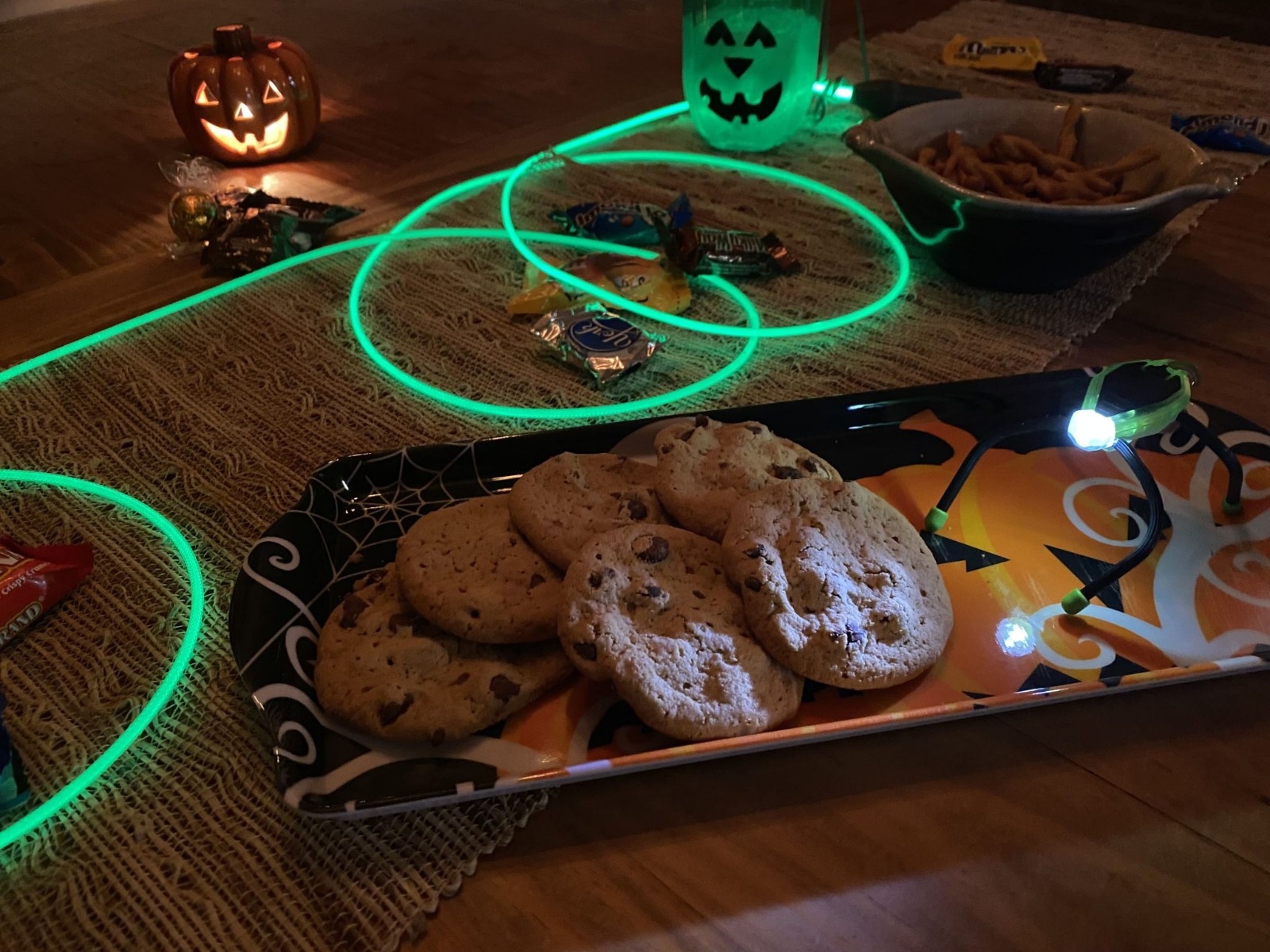 3. STOCK UP ON BOO-S
Nothing screams a good Halloween hangout like a themed cocktail. Brew up a special potion and adorn it like your own witches' brew in a prop cauldron, dropping some shimmer black food coloring in there for a spooky hue. Not a cocktail person? Grab some hard ciders, seasonal brews, and Meade for the guys and ghouls. And don't forget about the kids, sober friends, and designated drivers—grab a jug of fresh apple cider to make sure everyone feels included. Line the drink table with a ShineLine rechargeable string light for a supernatural glow and place a SkullKey Key Tool (for opening bottles) as the creepy cherry on top.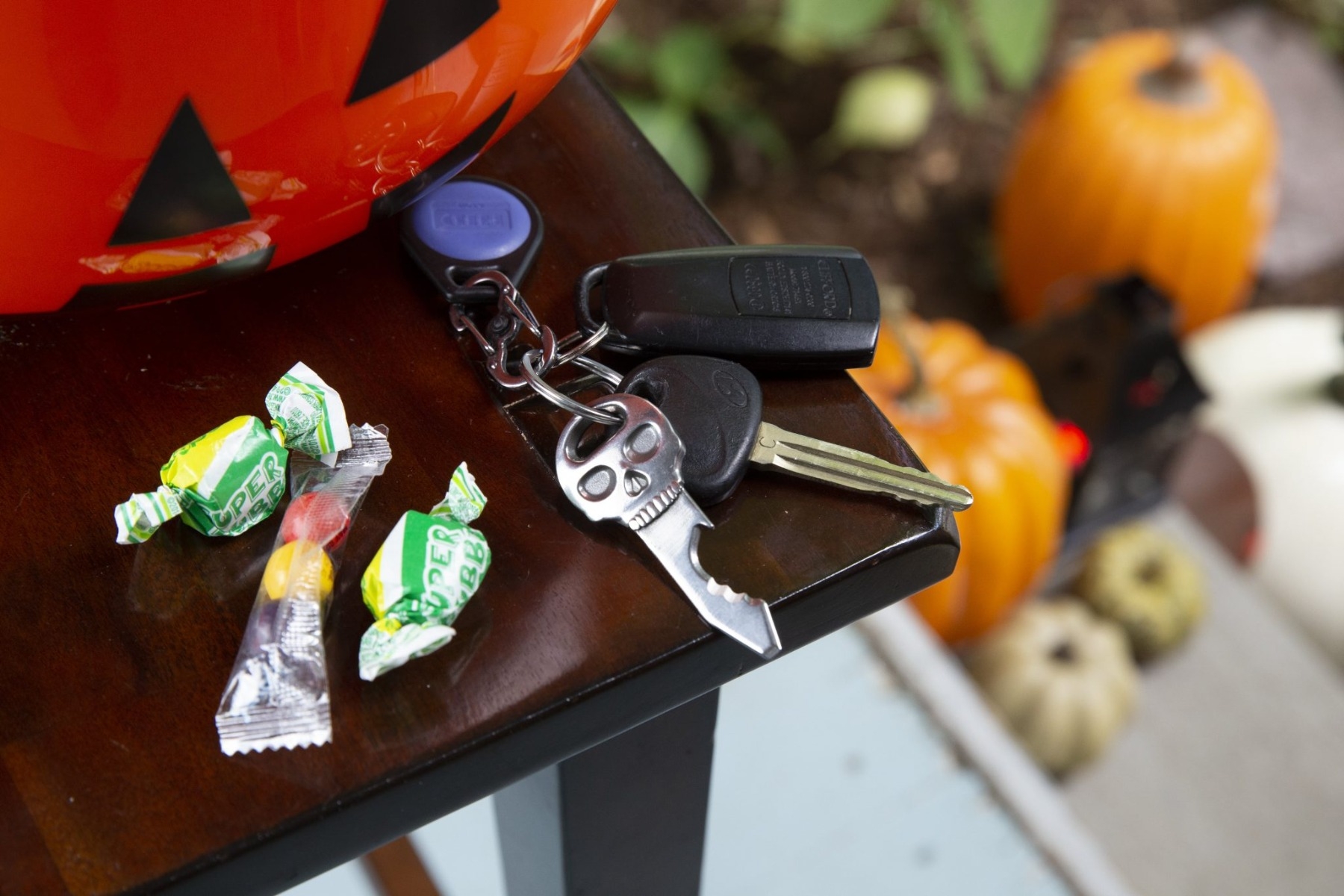 4. ALWAYS SAY YES TO COSTUMES
This tip speaks for itself. Nothing gets people excited for a Halloween hangout quite like a reason to dress up. You can keep it simple with a general costume theme, or for those particularly passionate groups, take it a step further with a specific theme like scary movie villains, tv show characters, superheroes, rock stars, and beyond.
5. CARVE OUT SOME FUN
Carving pumpkins is the perfect activity to kick off the night. Ask your guests to grab their gourds and carving tools and come prepared with a stencil. Lay out an old sheet, cardboard, or tarp for the carving and give the jack o' lanterns their signature glow with a color-changing SpotLit for a flame-free twist. To get everyone into it, make it a contest—winner gets a six pack, bag of candy, bragging rights, you name it.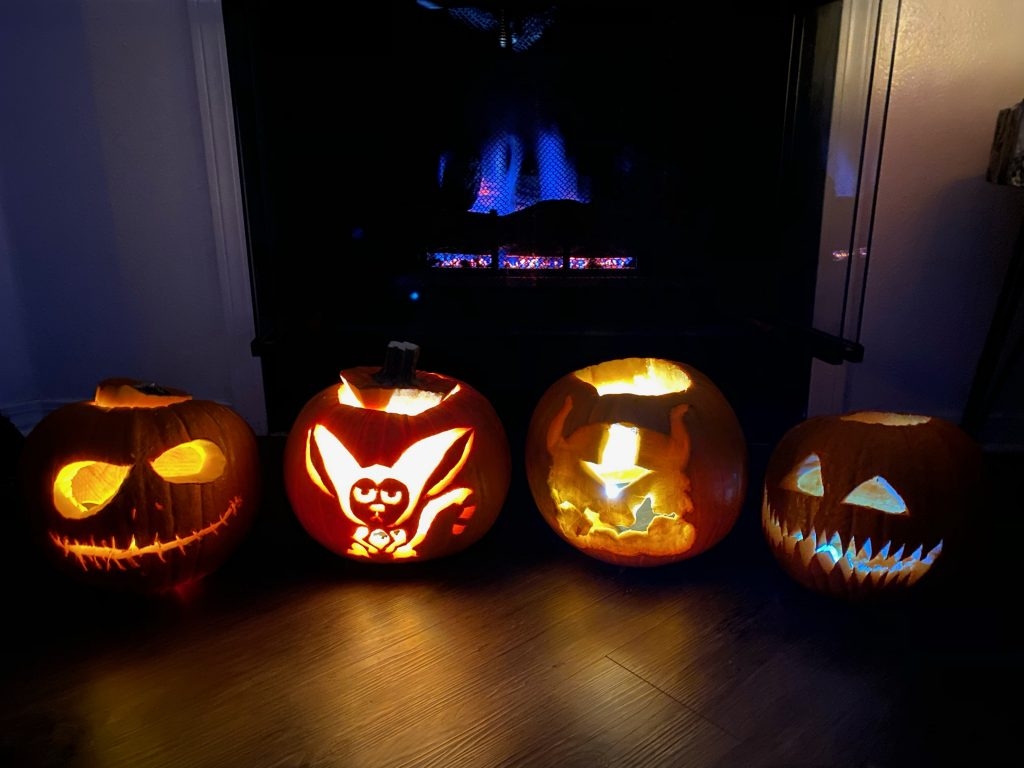 6. GIVE IT A SCARY-TALE ENDING
As the night winds down, don't forget to seize your last opportunity to watch a Halloween classic. I prefer to bring on the jump scares with a classic slasher film, but if your crowd is more mixed, Hocus Pocus or the Charlie Brown special is a safer bet.
Last tip: Don't stress about the planning! Remember this is a night for good ole' fashioned fun with a healthy dose of fright. No matter how things come together, all that will be remembered is the scary good times. So don't lose your head over it—leave that to the headless horseman.
Happy haunting!