If you've been suffering through a summer heatwave where you live, you're not alone. There's no denying that we're in the midst of the hot summer months, and you're probably in search of activities to beat the heat. A float trip might be just the ticket – or getting on the water however you can, for that matter. Whether you're planning to go tubing on a creek, paddle boarding at your local reservoir, white water rafting down a river, or kayaking around a lake, we have some tips and gear to make your trip easier, safer, and more fun.
PACK THE ESSENTIALS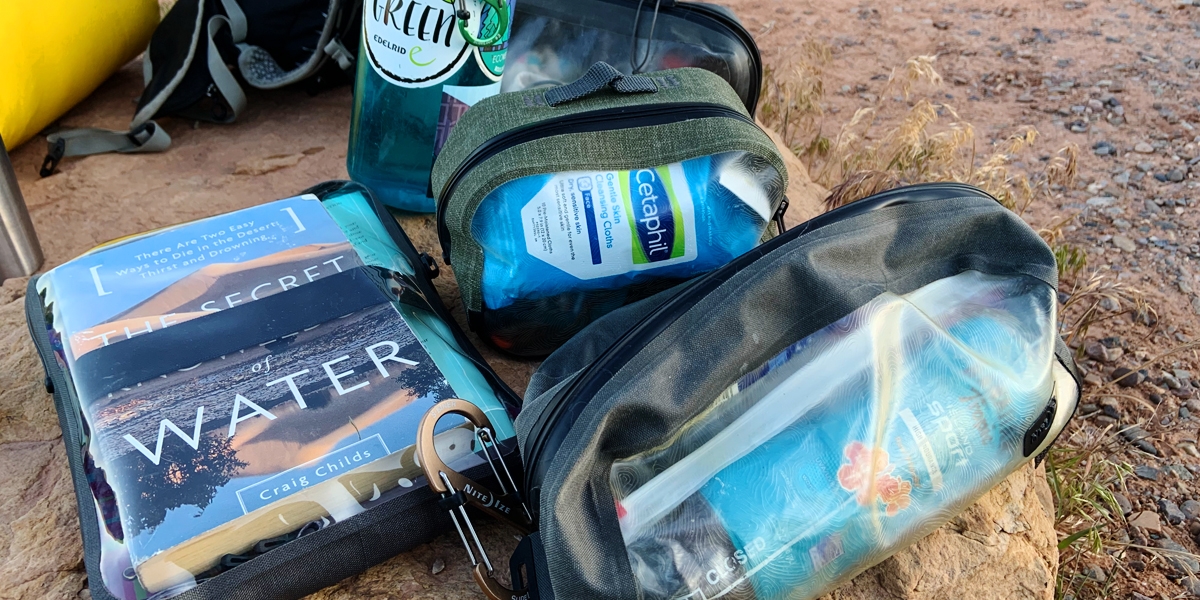 Although your packing list will vary depending on what kind of trip you're taking (such as half-day tubing vs multi-day rafting and camping), here are some things you'll absolutely need:
Sunscreen
Water
Snacks
Phone (with waterproof case/pouch)
ID
Swimsuit
Towel
Change of dry clothes
Cheap sunglasses (in case they get lost or fall off)
Waterproof shoes
Hand sanitizer
Paper map and compass (if you won't have cell service)
KEEP IT SECURE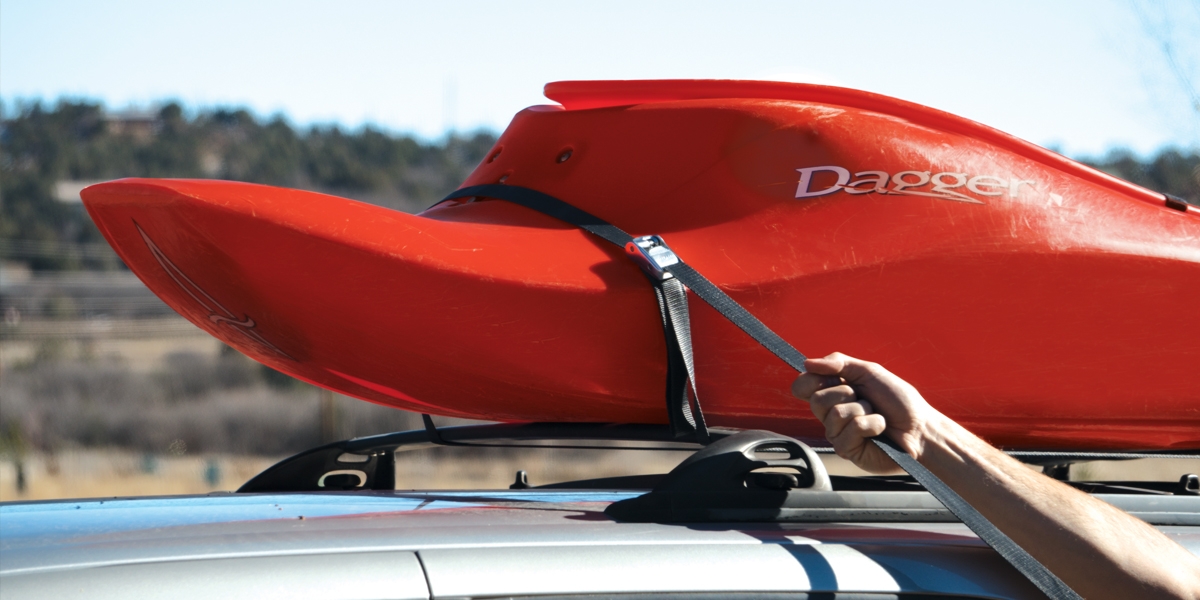 After you're all packed up, you're going to need to transport your floatation device to your aquatic destination. You can secure your tubes (or kayak, canoe, raft, or paddle board for that matter) to your car's roof rack or truck bed with a Dual CamJam Tie Down to ensure everything stays in place all the way to the waterfront.
If you're tubing with a partner, you might want to keep them from drifting too far by tethering your tubes together. The KnotBone Adjustable Bungee is a great way to connect multiple inner tubes. Pro Tip: we recommend tethering your own tube to the one carrying the cooler!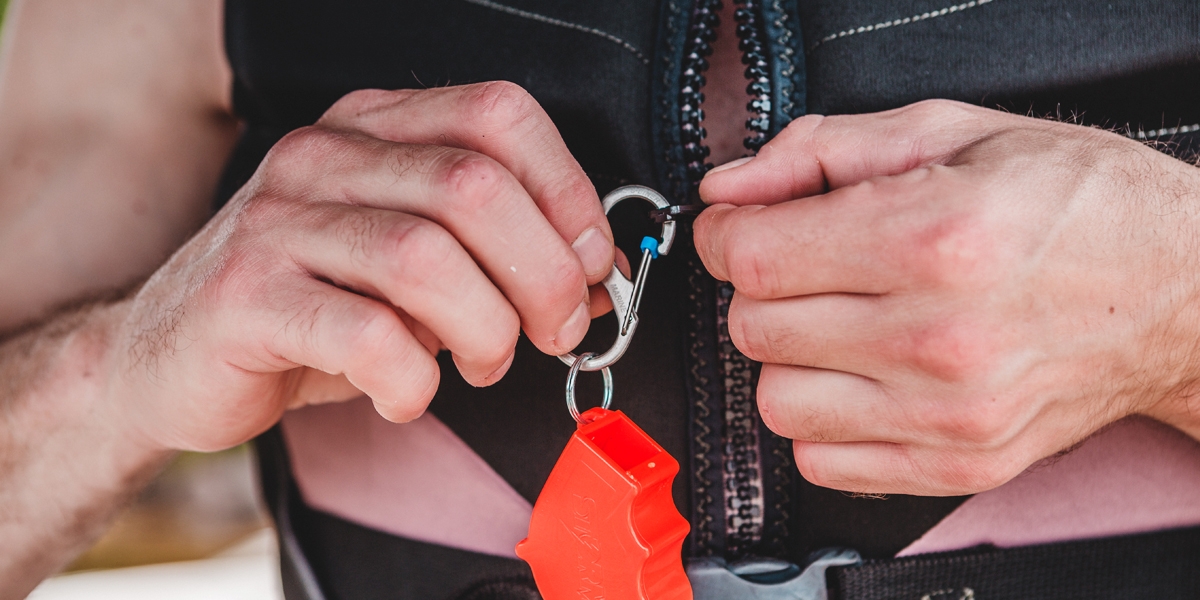 For securing belongings and gear to your tube, kayak, or board, always have some Gear Tie Reusable Rubber Twist Ties and S-Biners on hand. Gear Ties come in a variety of sizes, and are a unique and versatile way to hold assorted belongings in place. S-Biners (also available in various sizes) can be used to hook a water bottle, pack, or soft cooler to an anchor point on your float apparatus of choice, or small items to your PFD for example.
KEEP IT DRY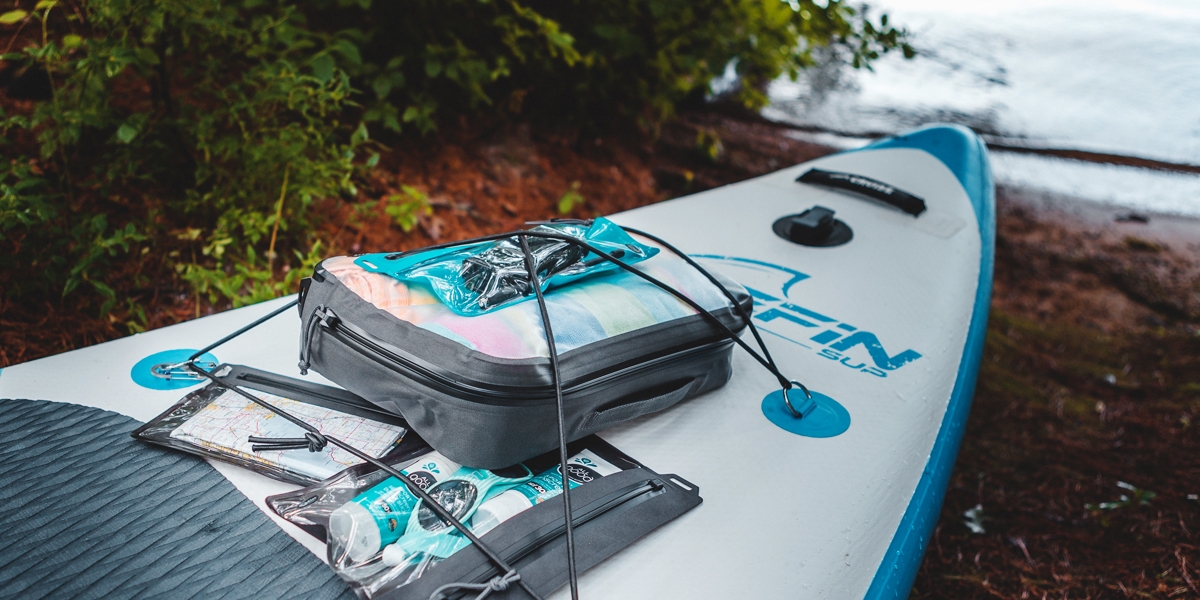 No matter how you're getting out on the water, you'll need to protect your belongings from getting splashed (or drenched). RunOff Waterproof Bags come in a variety of shapes and sizes, so you are sure to find one (or several) to fit your needs. For tubing, you might just want something to hold your phone, ID, cards and/or cash. The RunOff Waterproof Phone Case offers just that, plus, the touchscreen-friendly windows allow you to use your phone's front and back cameras while still in the case! The removable lanyard is perfect to keep your device tethered around your neck so your phone doesn't end up getting swept down a creek.
If you're planning for a longer journey that requires more gear, clothing, and food, RunOff Waterproof Packing Cubes are ideal. They come in small, medium, and large sizes, and are compressible, allowing you to stuff more clothing into them. Attach them to your rig with some large Gear Ties and you're ready to go!
KEEP IT ORGANIZED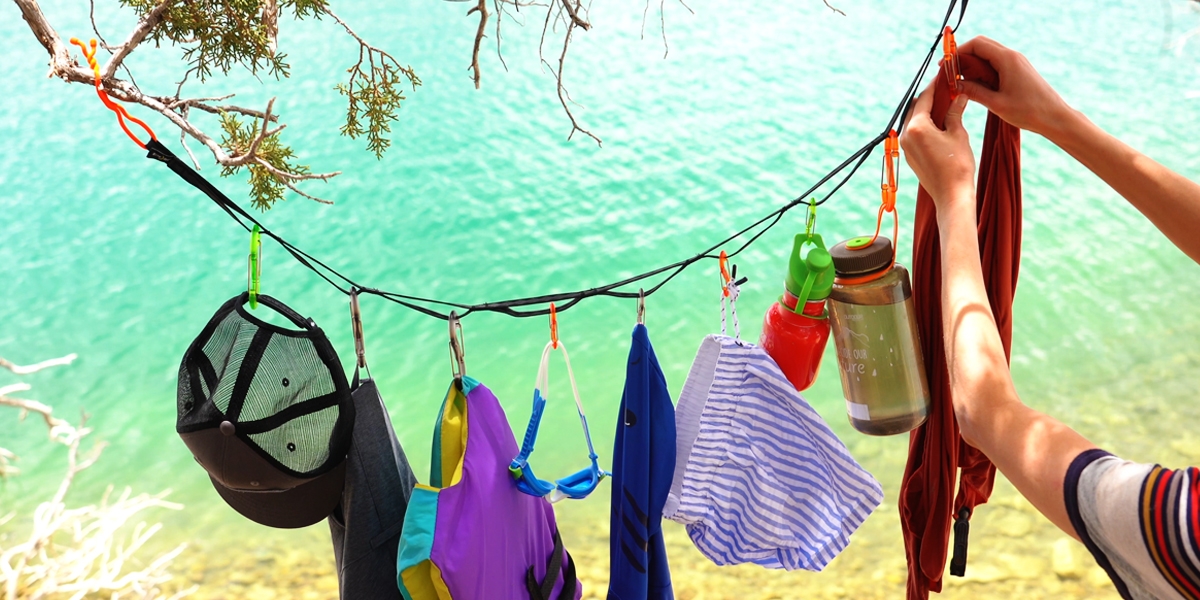 Staying organized while on and off the water will make your float trip run smoother so you can have more fun.
At the end of your float day, you might be looking for a place to dry out wet towels and swimsuits. The GearLine Organization System is perfect to pack with you on your trip since it takes up very little space in your bag. Just hang it up with its attached Gear Ties, and fasten your wet clothing and other gear onto the S-Biners.
Keeping your essentials grouped into multiple packs and RunOff bags will also be helpful in keeping things organized, so you're not rooting around in one large bag for that specific item you're looking for. This is especially helpful if you're going on a multi-day trip where you might be camping along the river bank. RunOff Medium Travel Pouches are great for storing and protecting snacks, small electronics, maps, or lighting. You can also use a RunOff Toiletry Bag to organize your personal care items.
However you're planning to get in and around water this summer, we hope these tips will come in handy in keeping everything secure, organized, and protected. Whether you're just going for a couple of tubing runs on a creek, or a multi-day kayaking trip, these three principles will help make your adventure more of a success. A final important reminder: don't forget to wear your waterproof sunscreen and re-apply every couple hours!