When you're getting ready for the day and leaving your home, what do you bring with you? We all have a handful of items that we like to keep on us, and a keyring or carabiner can be a great way to organize these personal items and tools. When everything is connected together, it's much harder to lose each item, and with one reach you can grab everything you need, no searching through pockets.
Here's some inspiration for your everyday carry, along with some thoughts on how to plan out your perfect keychain:
Clean Carry
This simple keychain holds a true essential to daily life: keys. When going to build your daily key-holding device, you can't go wrong with the G-Series. This carabiner has a dual gate system that keeps everything securely on the device even when clipped to a bag or belt and is available with and without a locking gate. Included with this set of keys is a Radiant Microlight for quick illumination in a small package.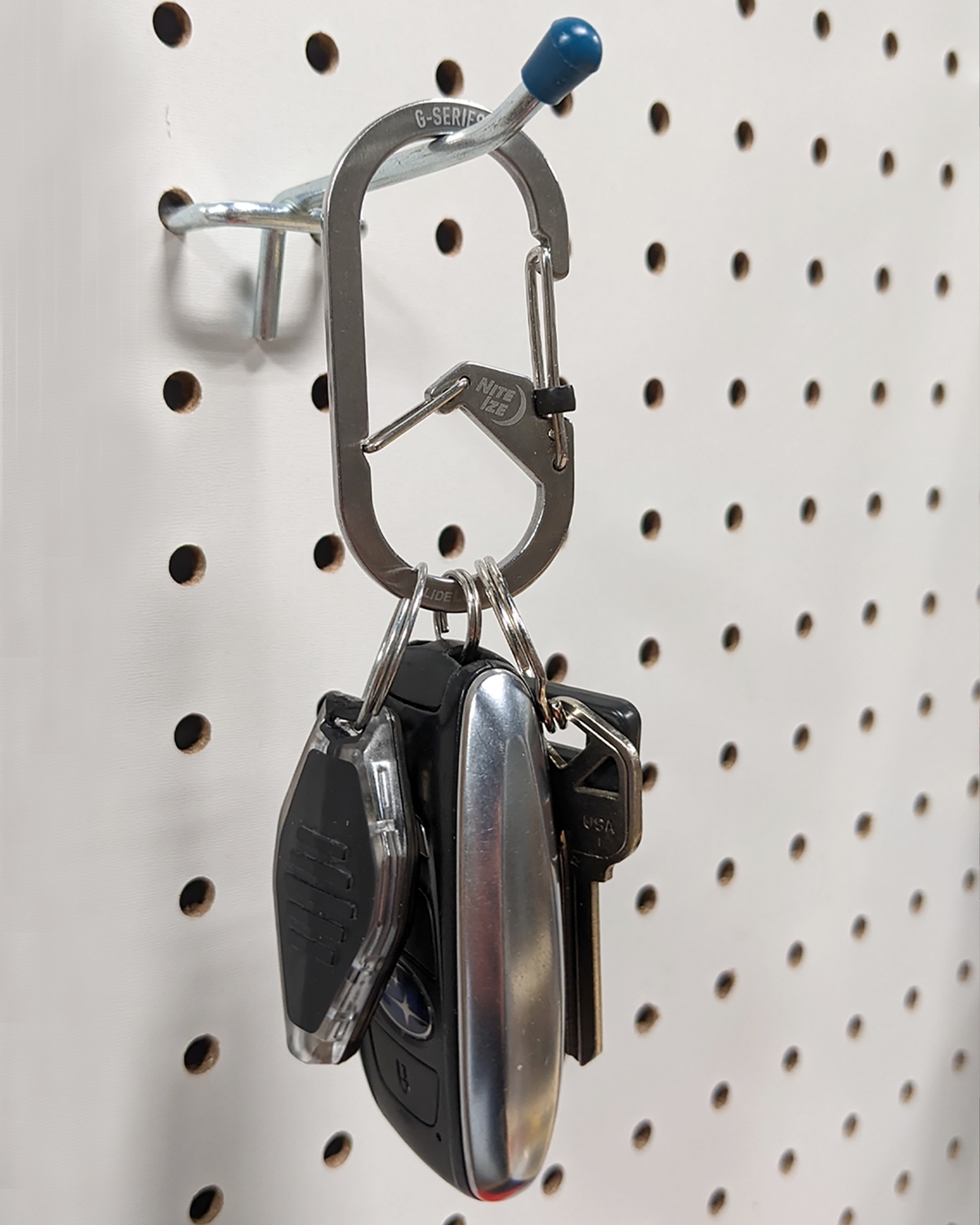 Work Essentials
When you start adding more than just keys to your daily carry, it's hard to fit it all on a traditional keyring. KeyRacks are a great way to add space to your keychain for non-key items, and S-Biner MicroLocks can be used to provide security and quick access to your gear. This KeyRack Steel S-Biner features some common items that people bring with them to the workplace such as a key fob, bluetooth headphones, a DoohicKey ClipKey Key Tool, a small capsule for medicine, a flash drive, and a spare Gear Tie.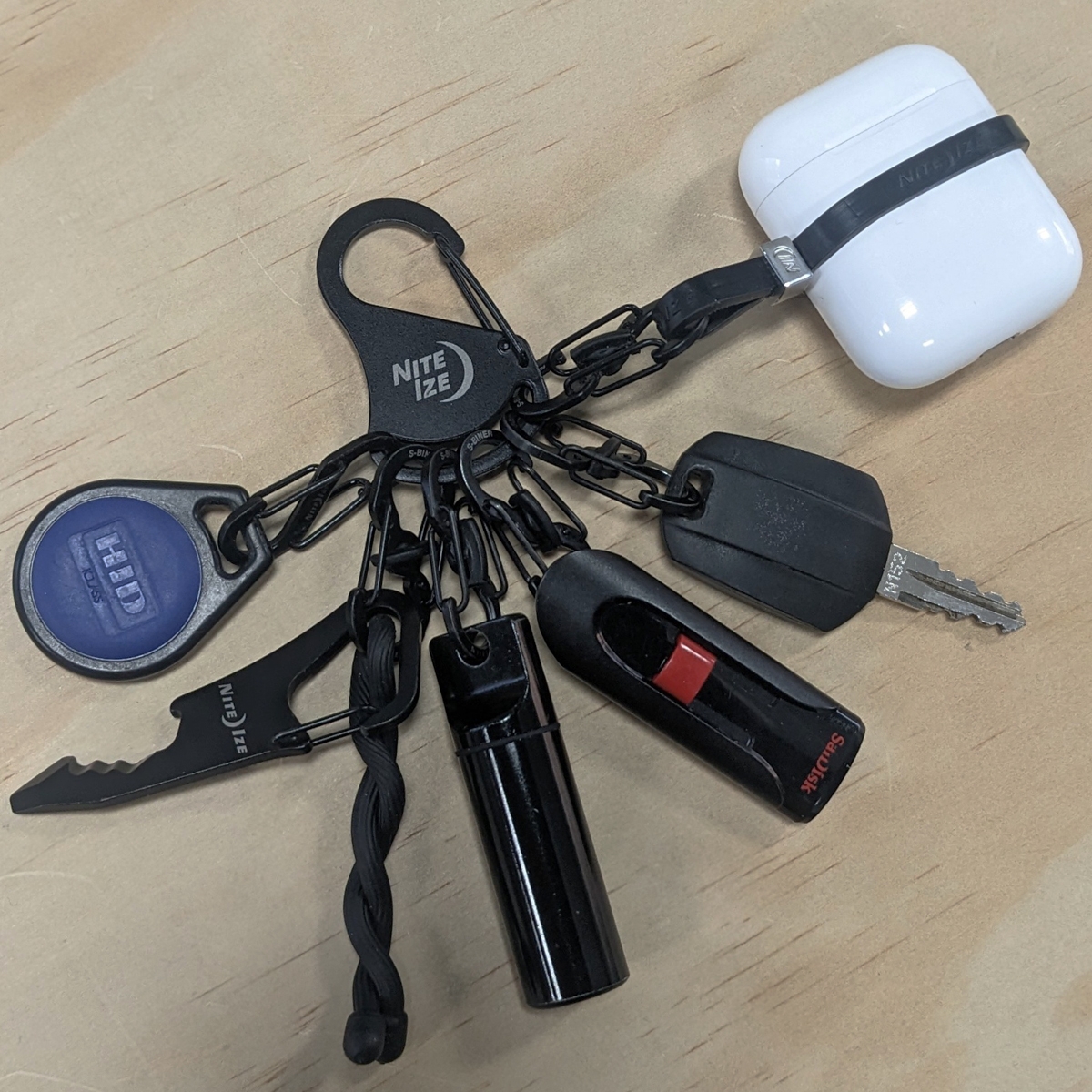 Quick Access Carry
Another consideration to make when building your keychain is how accessible you'd like your items to be. The SlideLock 360° Magnetic Locking Dual Carabiner uses magnets to allow it to come apart at the middle, making it an ideal base for someone who is constantly reaching for their keys or multitool. This particular keychain has a DoohicKey+, a DoohicKey Key Chain Knife, and few keys with MicroLinks to attach them to the main carabiner.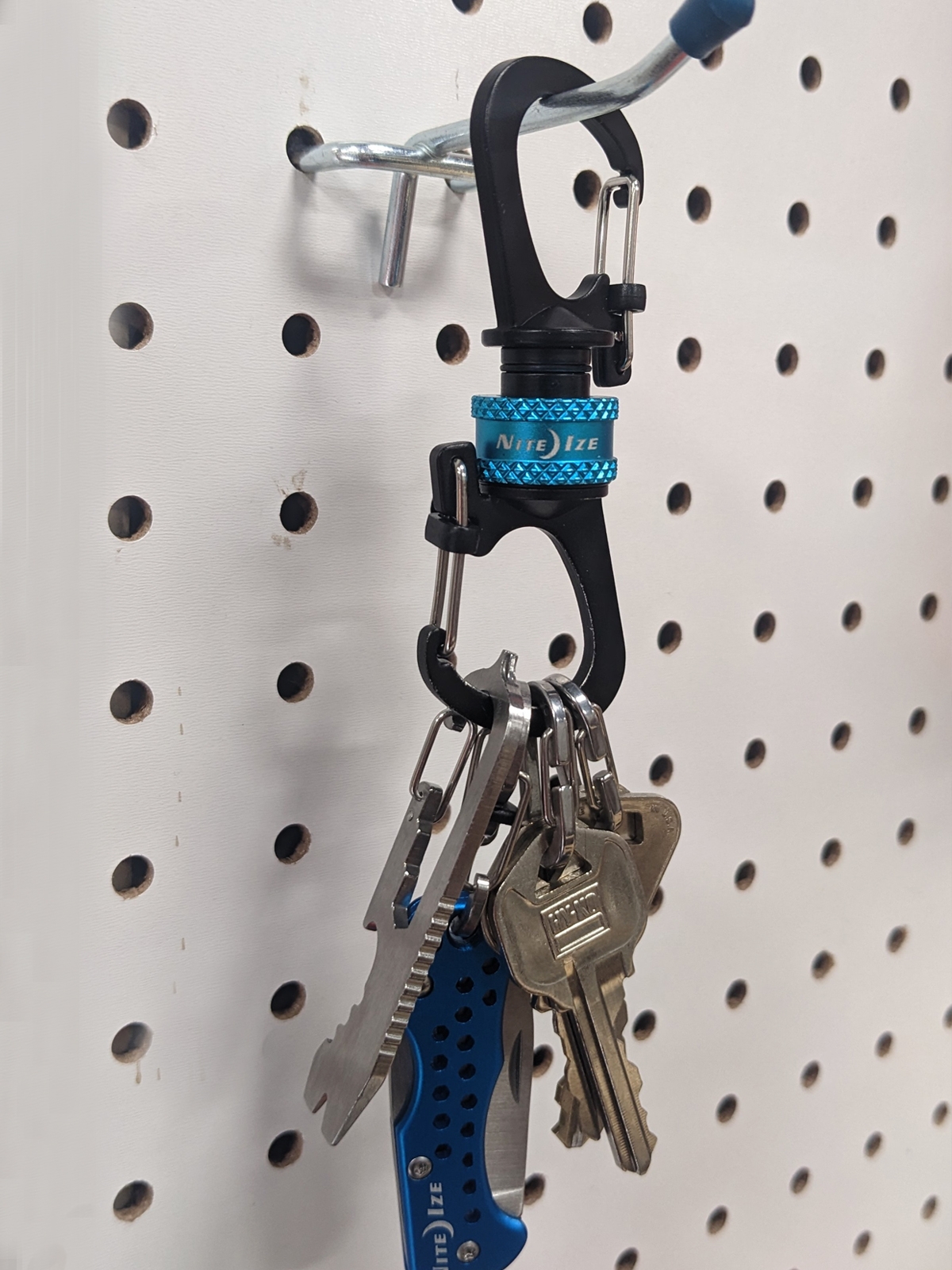 Big EDC Carry
Some people like me can't compromise on their everyday carry list and always want a large quantity of items with them. A bigger carabiner can be a great option to hold gear in this case as it's a lot harder to lose all of these items if they're attached to each other. Pictured here is my daily carry on the PawPrint Locker KeyRack; it has four separate small 'paw' rings to help keep everything organized and untangled. Included in my daily carry is ChapStick, a Figure 9 Rope Tightener with a spare Gear Tie, pill capsule, a mini lighter with some duct tape, Leatherman CS multitool, a USB stick, a bunch of keys, and a BugLit Rechargeable Micro Flashlight that's mostly used as a fidget toy.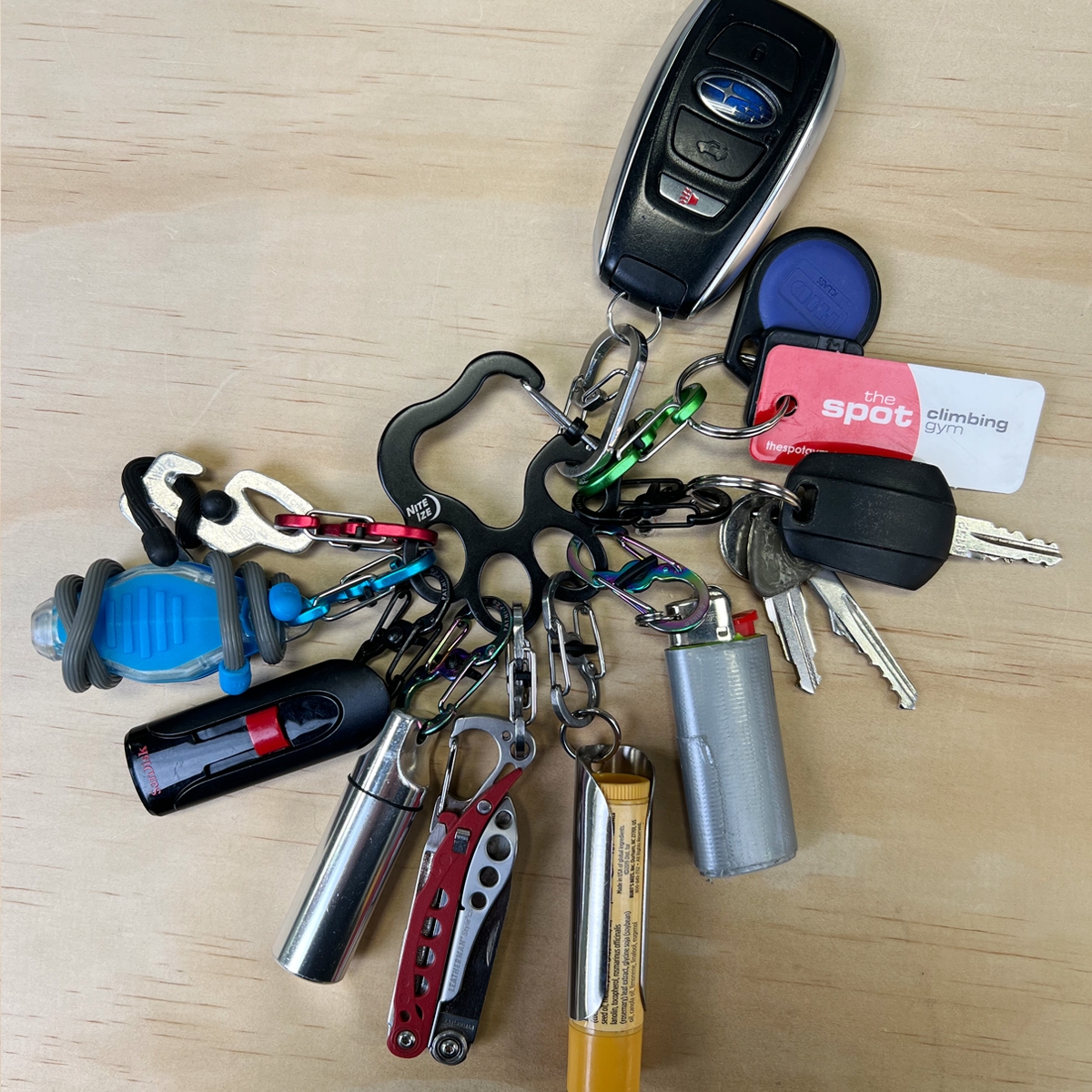 Micro EDC
On the opposite end of the spectrum from my "Big EDC" is my "Micro EDC". I started carrying this around in my pocket once my big keychain became too bulky to have on me at all times, and now I typically am reaching for this tiny pair of tools more often than anything else on my PawPrint Locker. The classic DoohicKey Key Tool and Radiant 100 Keychain Flashlight are basic, solid tools for daily use, and it's hard to find a smaller and lighter package for these items.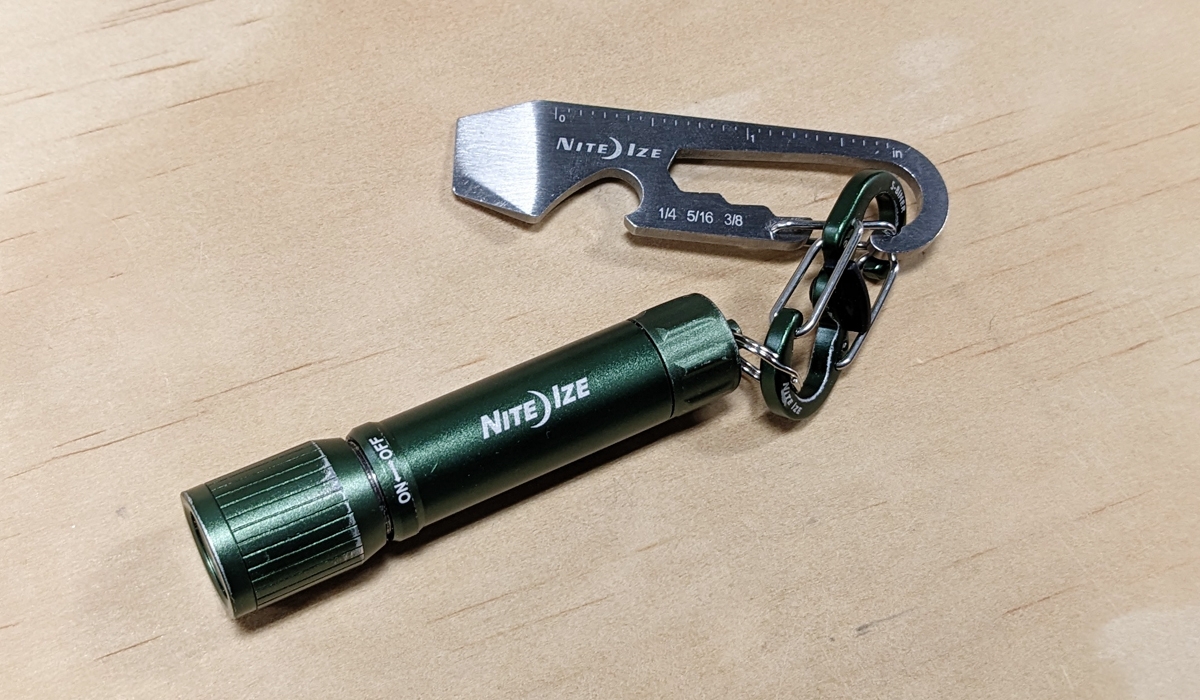 Tool-Chain
Carabiners can be a great way to hold related items together in one place. I built this setup after I kept misplacing my tools and tape measure while working at my part time job at a bike shop. Pictured here is a tape measure, chain checker, and Parktool multitool set all connected by a G-Series #1 Dual Carabiner. While you may not have a need for a bike tool keychain, the concept of taking a few related, heavily used tools and grouping them together can add efficiency to my workflow.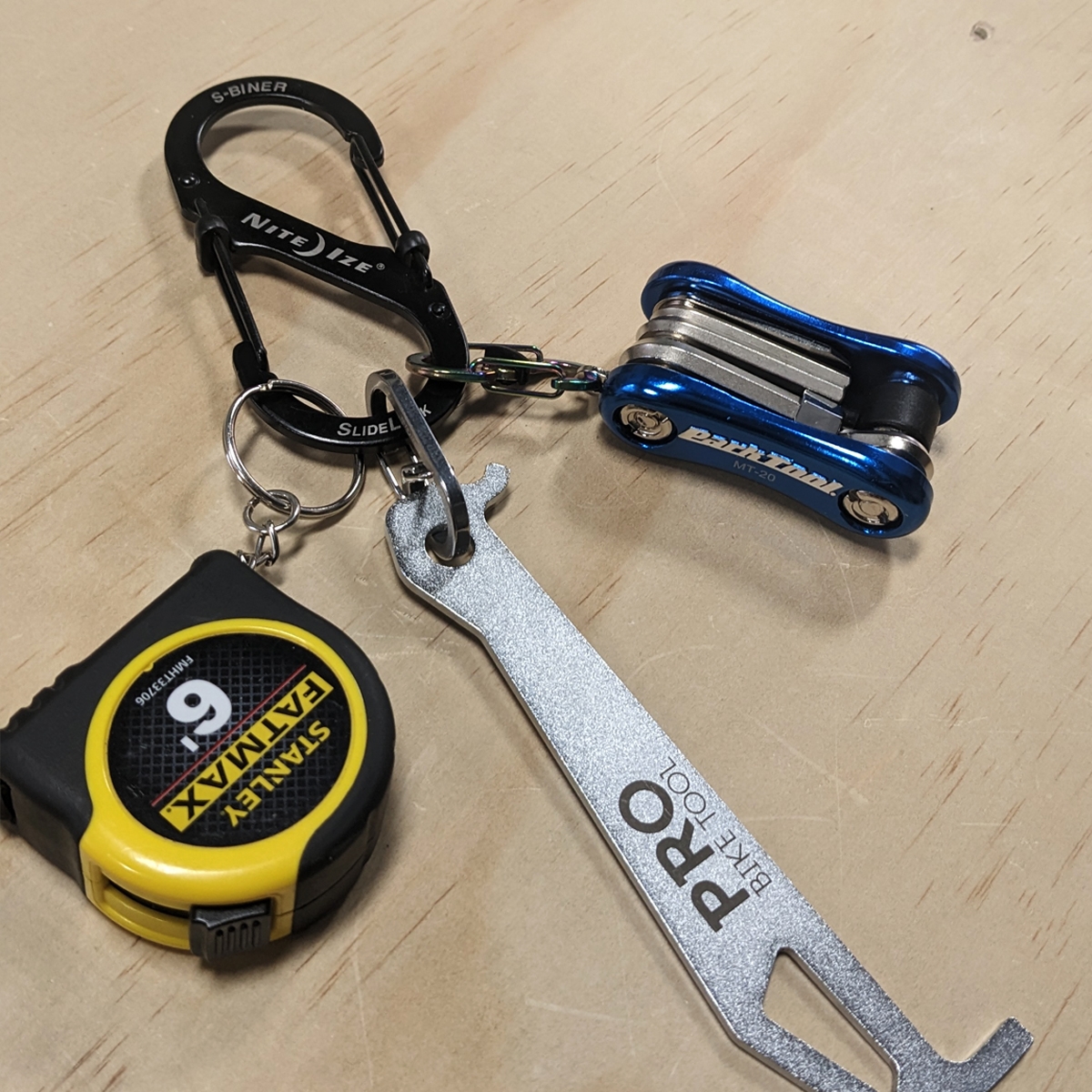 I hope these keychain setups gave you some ideas and inspiration for taking your own everyday carry to the next level. You can browse some Nite Ize EDC essentials here, and be sure to tag us on Instagram with your own EDC and keychain setups!