Whenever I am securing something to the outside of my rig – be it the roof rack of a car/SUV or in the bed of a truck – I prefer a tie down option that won't accidentally come untied. The one that I always have in the storage box of my SUV are the Dual CamJam Tie Down System.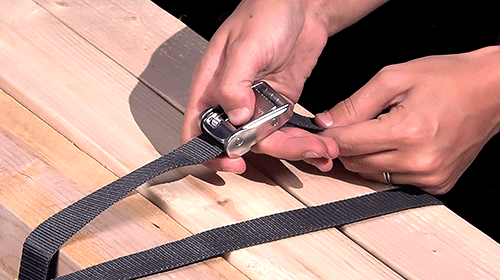 The Dual CamJam is great for larger items, and I've used mine to secure a lawn mower in a truck bed, mattress and box spring to my roof rack, as well as paddle boards and kayaks. The loop on the end of the webbing makes it easy to attach the strap to one anchor point and the dual cam system on the buckle allows you to rig your system in ways that a traditional cam strap won't. Such as, wrapping the webbing around your load so that it does not slide around when driving (i.e. a load of 2x4s hanging out of a truck bed). The Dual Camjam also gives you a 3-to-1 mechanical advantage when tightening the webbing, meaning that pound-for-pound, you can put more tension on your load than with a traditional cam strap.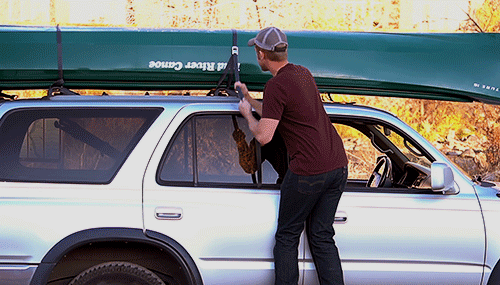 Pro Tip: When in doubt, buy a cam strap that comes with a longer webbing length. That way you'll never come up short, and if you have extra webbing, you can tie up the unused portion so that it doesn't flap in the wind when you're driving down the road.
INSIDE THE VEHICLE
Inside my rig, the CamJam XT Aluminum has been just as handy. I've used it to secure a propane tank and cooler to the back of my SUV, not to mention a baby stroller to the side of my cargo area while still allowing enough space for my dog. The CamJam XT has even doubled as a dog leash when I forgot to grab one for a camping trip.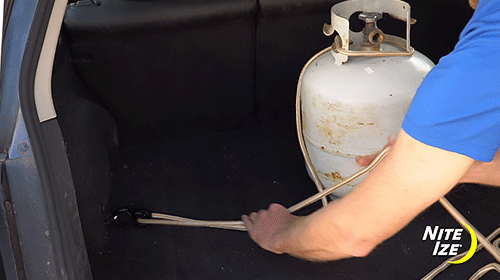 In other situations, I've found the CamJam XT Aluminum to be perfect for securing lightweight items and when there are eyelets to clip onto. To make setup easy, I keep a loop tied in the end of the paracord I use with the XT so that I can loop it over, around, or girth hitched to whatever I'm securing. Then to tighten the line, all I need to do is pull the cord through the CamJam XT and the camming lever on the buckle does the rest. This little tie down has come in handy when securing camping gear on my roof rack, a tarp over dirt in the bed of a truck, and when picking up a Christmas tree during the holidays.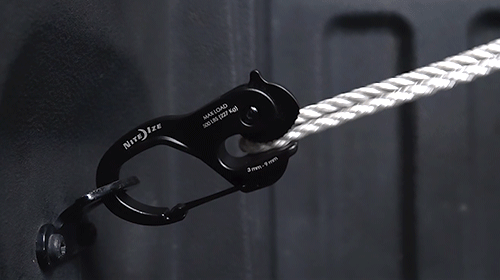 There have been more than a few times when the object I want to tie down isn't quite compatible with a cam strap or paracord, and for these miscellaneous "How am I going to tie this down?" moments, I've come to love the versatility of Gear Ties.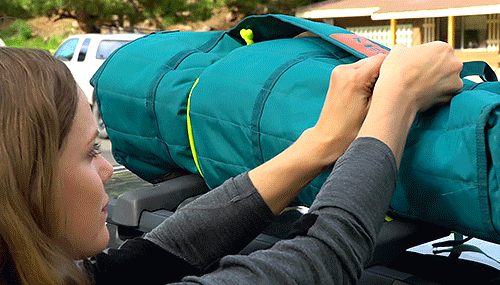 These reusable rubber twist ties have a soft, grippy rubber coating that won't damage whatever they are tied to, nor will they slip or move about when tied to a roof rack or in your car. I've used the 32in. and 64in. lengths to bundle and secure pieces of trim molding in my car and have also used the thicker Mega Gear Ties to hold a ladder on my roof rack.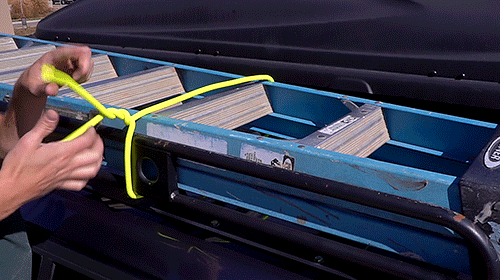 One of my favorite out-of-the-box uses was when I secured a milk crate to the roof of my SUV to transport firewood during a camping trip to Wyoming and Utah. I'll be honest, I had my doubts but after driving several hours through Wyoming at 85mph without the milk crate moving, I was sold. With a few twists, those Gear Ties were rock solid!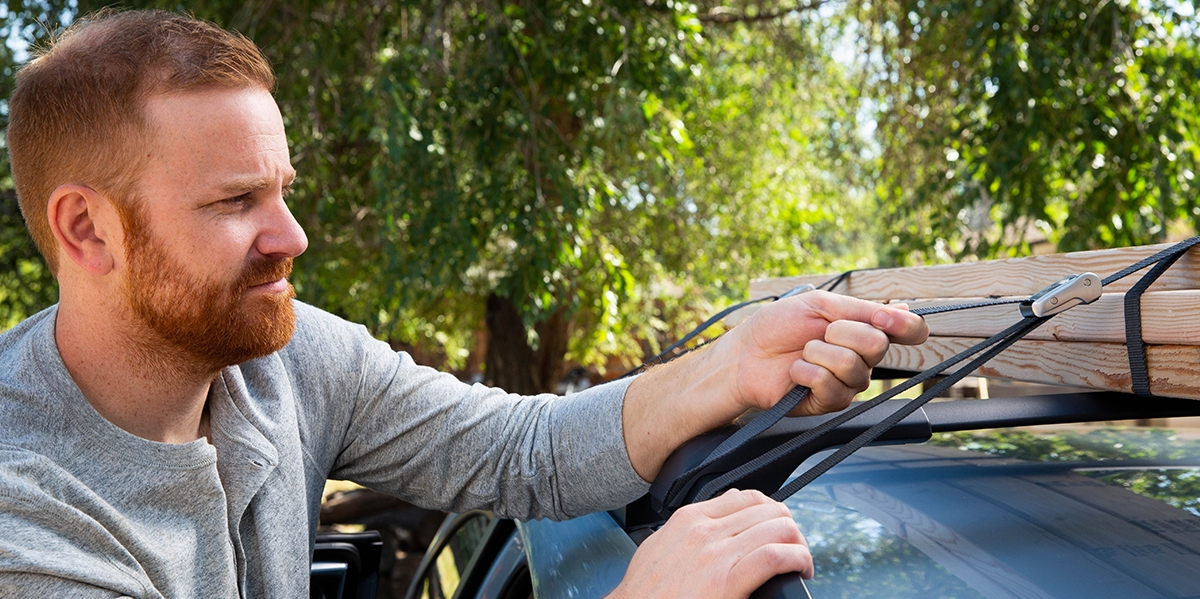 Whether you use a cam strap, ratchet, Gear Tie or tie a trucker's hitch when securing your loads is a matter of personal preference. No matter what method you choose, what is most important is ensuring that your load is secure and won't come undone on a fast-moving highway, possibly putting other drivers at risk. For this reason alone, I always make sure I have a few tie-downs in my SUV. That way, I never have to worry about being stuck without one and can always lend a hand (or strap) to other drivers stranded on the road after their last-minute tie-down solution failed.