THE SILENT POWER OF TRU® ZIP TECHNOLOGY

We know what you're thinking: How do you know that my phone won't end up soapy and soaked just like the case it's in? Well, the secret lies in the zipper.
Our patented TRU Zip technology creates the first sliding, silent, toothless, waterproof, and dustproof zipper of its kind. Submersible in up to 1 meter of water for up to 30 minutes, all RunOff Waterproof Bags are equipped with this TRU Zip technology (which is what makes them waterproof).
HOW TO WASH YOUR RUNOFF WATERPROOF CASE (WITH YOUR PHONE OR TABLET INSIDE)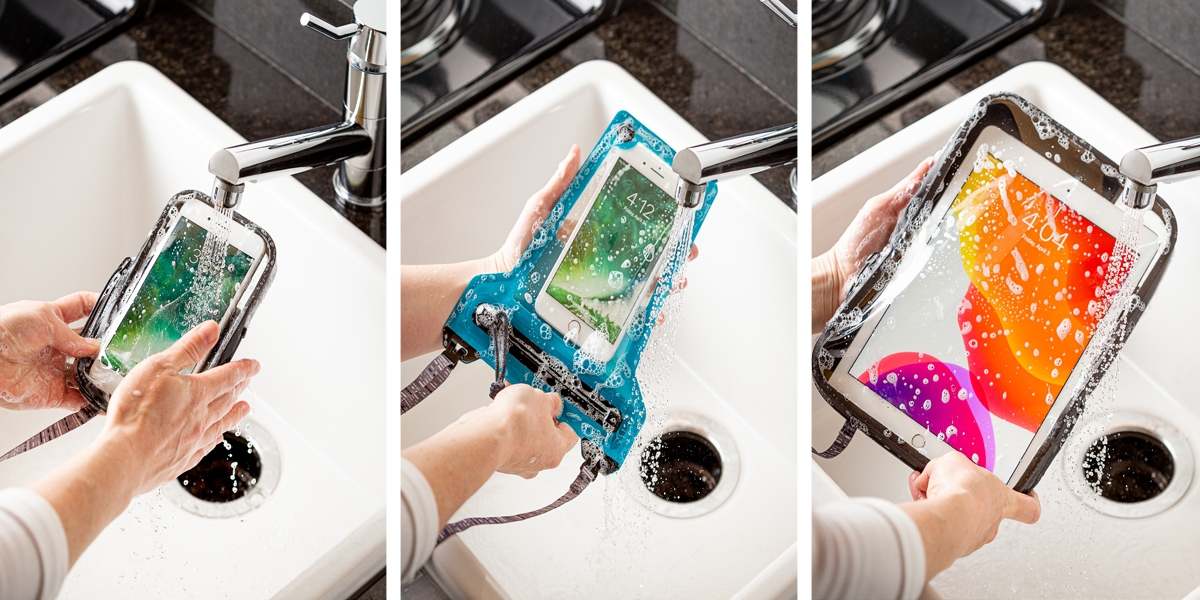 The answer is simple: wash it like you'd wash your hands or home surfaces.
Make sure your case is fully zipped and sealed, protecting your device and any inner contents.
Wash it thoroughly under soapy water, wipe it down with sanitizing wipes, or spray it with a gentle cleaner. Just be sure to rinse well and dry fully for optimal touchscreen use.
Continue using your phone in the case while out in public, on the job, or on-the-go. You can even keep it in there round-the-clock—with access to the touchscreen and front/back cameras, RunOff cases work as a temporary or permanent protective solution.
EXPLORE RUNOFF® WATERPROOF CASES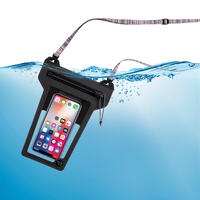 RunOff® Waterproof Phone Pouch
With an included lanyard and touchscreen-friendly window for easy texting and snapping photos, this waterproof design keeps your hands free while keeping your phone protected from water, dirt, soap, and beyond. Fits phones up to 3.38″ wide and 6.53″ tall.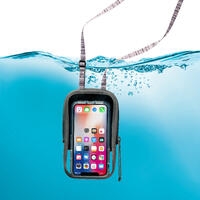 This soft-shell case integrates a card holder, lanyard, and touchscreen-friendly material into its design for a compact pocket-sized solution, keeping your phone protected and accessible. Fits phones up to 3.85″ wide and 6.65″ tall.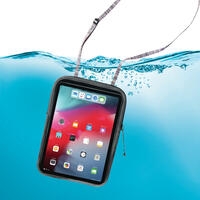 RunOff® Waterproof Tablet Case
With included attachment points to be carried in horizontal or vertical orientation as well as a lanyard and touchscreen-friendly exterior, this watertight tablet case is perfectly suited for medical use, schooling, and relaxing alike. Fits tablets up to 7.63″ wide and 10.23″ tall.