S-Biners: our versatile, iconic dual-gated carabiner clips are perfect for hanging spooky skeletons and more. (Be sure to pick up the orange aluminum variety for an extra touch of seasonal color.)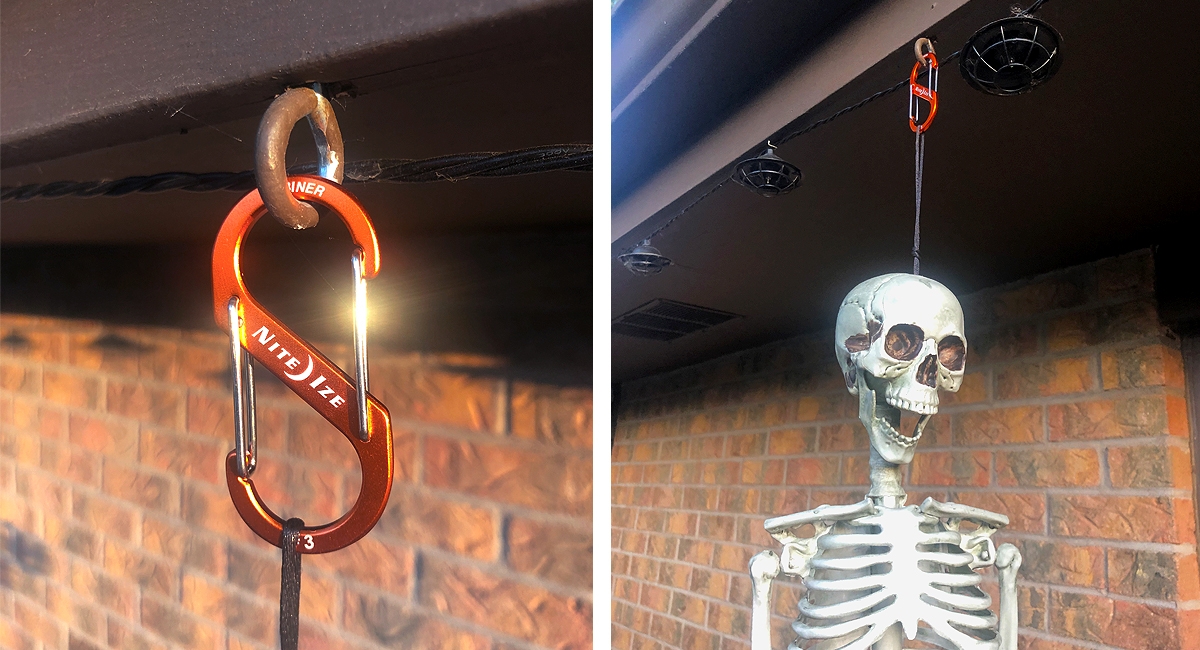 You can never have too many Gear Ties on hand, and it might be a good idea to keep some in your holiday decoration boxes you keep in the attic to dust off every year. Here's a 12″ Original keeping this ghost secured to a tree limb, making sure he doesn't fly off into the night to terrorize the neighborhood.
No need to put holes in your porch railings with this spooktacular way to hang your seasonal lights.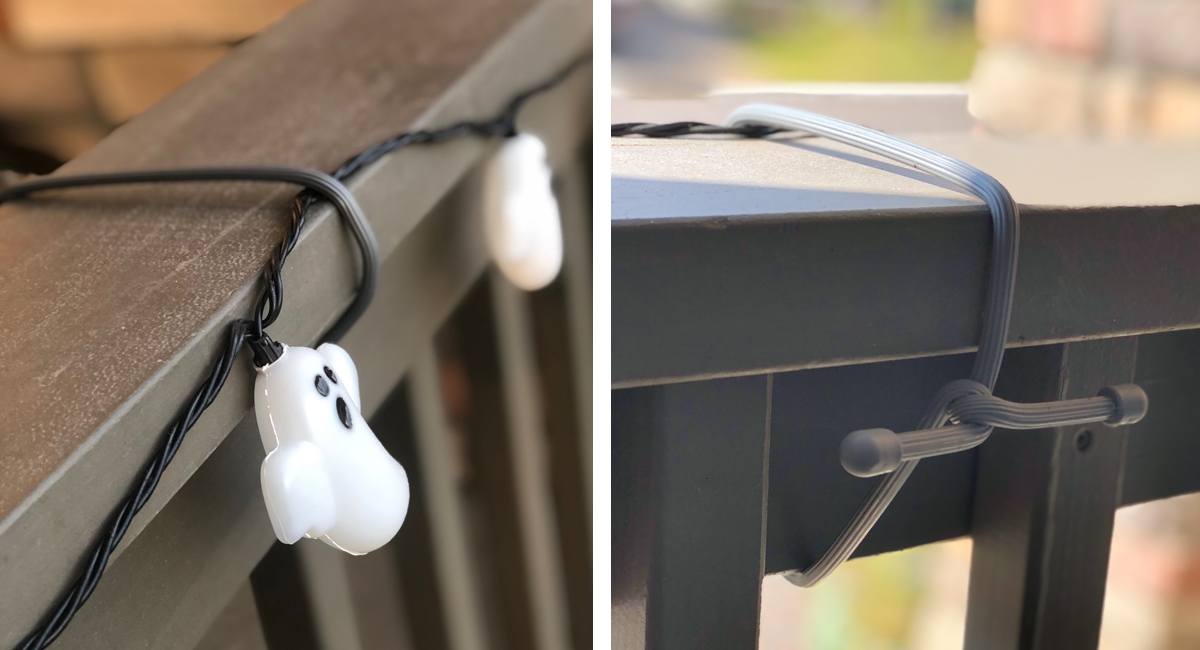 This 18″ Loopable Gear Tie (orange of course) is the perfect solution for hanging wreaths where you need them.
We have all kinds of options when it comes to keeping your porch LIT on Halloween. First and foremost, kick the candle to the curb and use a NiteGem, SpotLit or Mini Glow Stick in your pumpkin. This one above is a SpotLit XL in Disc-O mode (for an extra bit of flair). And, after the festivities are over, you can clip this light to your dog's collar during those dark fall walks!
Make your zombie graveyard an eerie shade of red and maybe light up a skull or two. NiteGems and SpotLits work great, and even our Radiant 100 Mini Lantern on red mode is a perfect fit for this creep-tastic scene. If you're going the extra mile with a cauldron full of dry ice, put a Disc-O Select NiteGem on green and drop it in for some seriously spooky witch's brew. NiteGems are also waterproof, so you can throw a few in a punch bowl or cooler to illuminate the beverage selection if you're planning on having some extra "spirits" join you (pun intended).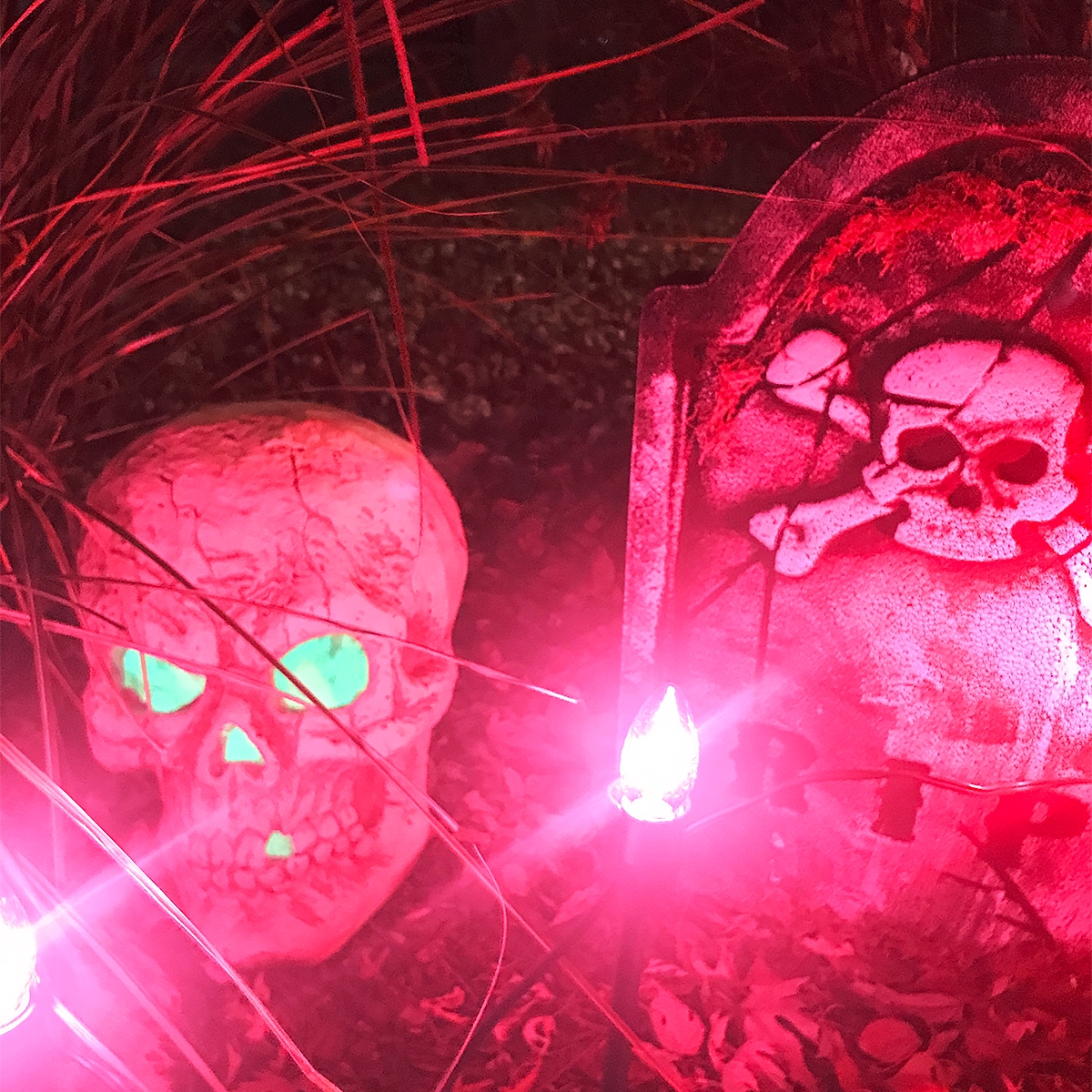 Last but certainly not least, after your yard is sufficiently scary you'll need to kick back and relax while you wait for the trick-or-treaters to arrive (if they dare). What better way to crack a pumpkin ale than with a DoohicKey SkullKey? It's the DoohicKey of choice for those who just can't get enough ghoulish vibes.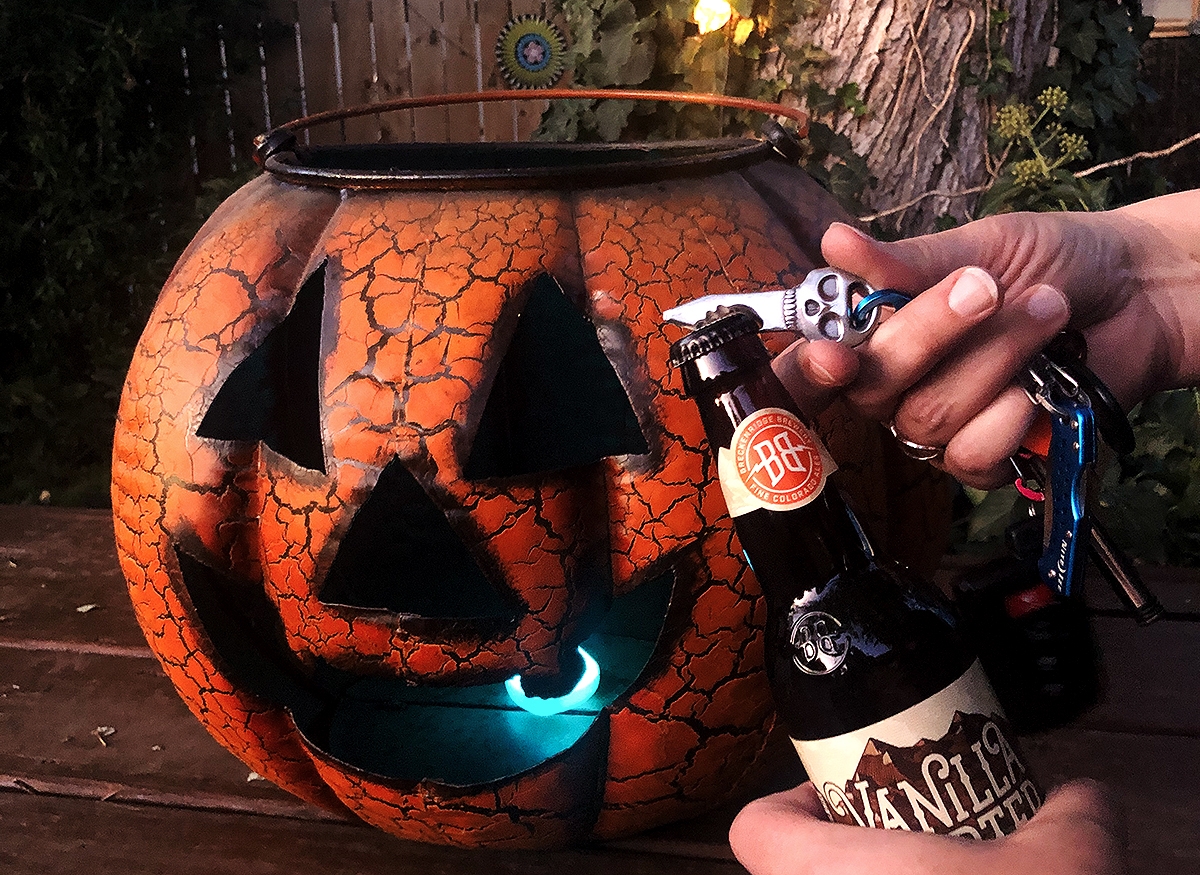 Have you used a Nite Ize product to help you decorate? Let us know in the comments, and tag #LifesAdventureKit in your photos for a chance to win a Nite Ize Adventure Kit. Happy haunting!