STEP 1: SELECT YOUR SITE WISELY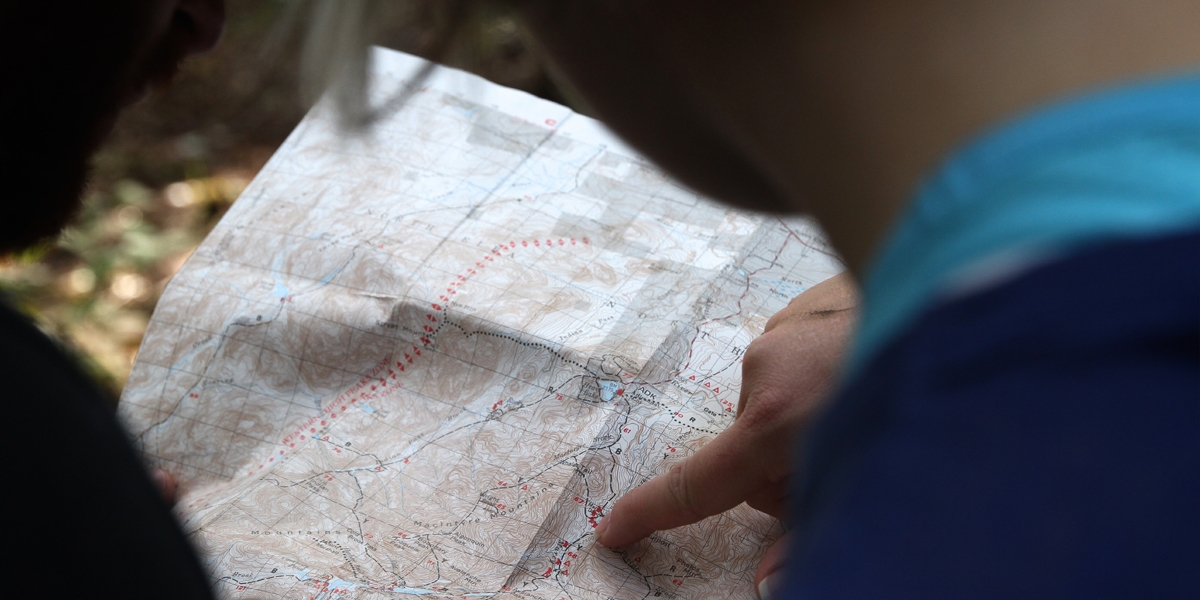 Setting off on a spontaneous camping trip is virtually impossible in 2020 – especially if you're planning to set up camp in a particularly stunning area (ahem, all of Colorado). Basically, if you think you've found the perfect camping spot, chances are, other people are thinking the same thing. Save yourself the disappointment of a day-long campground tour around the state scouring for an open spot and plan ahead. After learning this lesson the hard way and wasting a few gallons of gas in the process, I won't hit the road until we either (1) Have a spot reserved in advance, or (2) Have read enough reviews/forums to know that our first-come, first-serve spot in question isn't too popular. If you opt for route 2, keep in mind that you're always taking a gamble and prepare a backup plan. And don't forget to check weather forecasts and know the route to the closest hospital before you hit the road!
Semi-pro tip: If you're looking for a true camping experience, don't bother with a "family" campground chock-full of pools, small sites, and Wi-Fi. Check out some dispersed camping sites for unbelievable views that are easier to come by, but be prepared for zero access to plumbing and a rough ride to get there. But first, check your local and state regulations for dispersed camping policies, and if/where it is allowed.
STEP 2: PACK ACCORDINGLY (AND THEN SOME)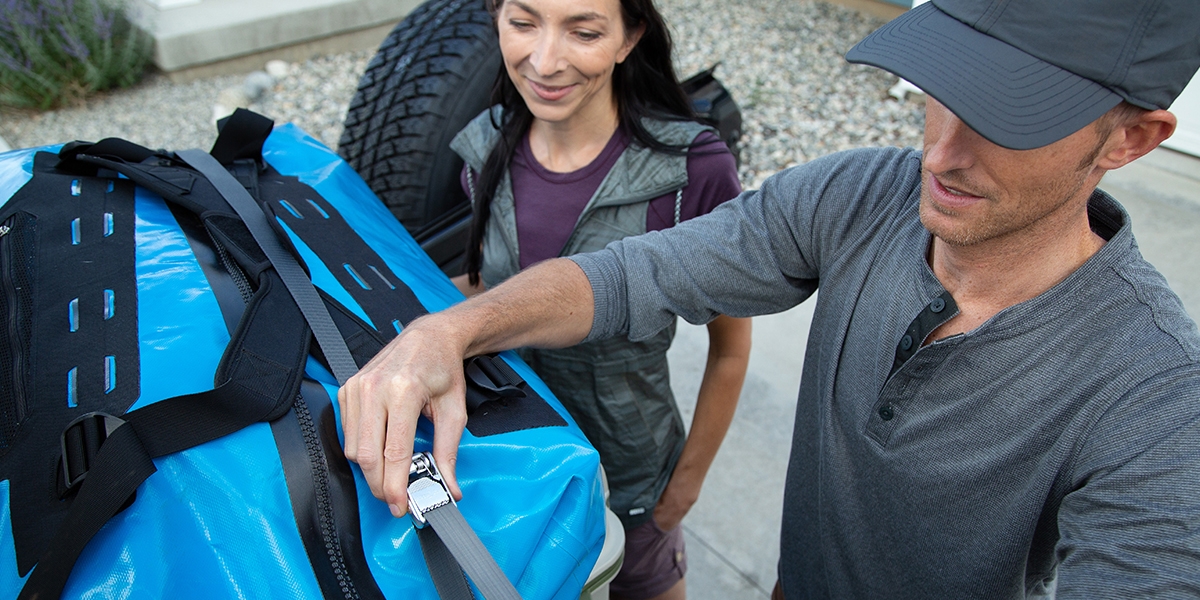 Once you put that first stake in the ground, there's no turning back, so make sure you've got all your essentials packed tight. If your site is near water or sand, be prepared for everything (and I mean everything) to end up muddy and sandy. Sidestep some of the mess with a few RunOff® Waterproof Bags in tow. I personally love the RunOff® Waterproof Phone Pouch, as well as the Large Packing Cube, to keep my clothes, gear, and phone dry. And if you're planning to have a wilderness shower (or showers are available on the grounds), the RunOff® Waterproof Toiletry Bag is a must.
On top of staying dry, keeping your things organized is crucial. Bundle up your camping cutlery, tent poles, lighters, bottle openers, and other must-haves with a few Gear Ties. And don't forget toilet paper, bug spray, firewood, adequate lighting, warm socks, a first-aid kit, and a deck of cards. You'll thank me later.
Semi-pro tip: Running out of room in your car? Take your larger duffels and gear to the roof, securing with the Dual CamJam® Tie Down System.
STEP 3: MAKE THE MOST OF YOUR DAYLIGHT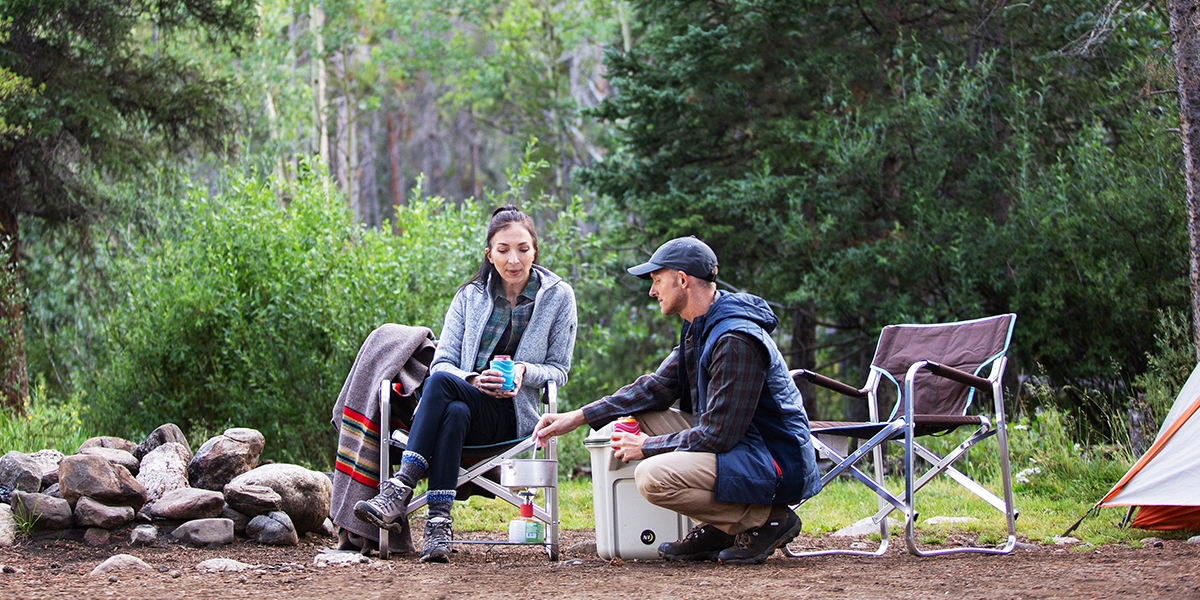 If your spot is near water and the sun is out, aim to set up camp earlier in the day to enjoy a dip or two. You can set up a GearLine Organization System to hang your wet clothes, swimsuits or towels out to dry (as well as clip and hang your water bottles and other essentials).
Once you've arrived at your dream spot, pitching a tent is usually the biggest struggle. There's no shame in bringing along a tent manual and brushing up on a tutorial or two before setting off on your trip—but remember, once you're there, data service is bound to be limited, so don't expect the internet to help you. Once the sun sets, you'll surely have some difficulty navigating around your tent. Avoid tripping over your virtually invisible tent line (like I have in the past) with the high-tension, knot-free, and light-reflective Figure 9 Tent Line Kit.
Semi-pro tip: If you're not up for sleeping on hard ground, buying an air mattress is worth its value and then some. And it may sound obvious, but if you bring an air mattress, don't forget the air pump and extra batteries too. Again, learn from my mistakes.
STEP 4: GET YOUR LIGHTS READY TO SHINE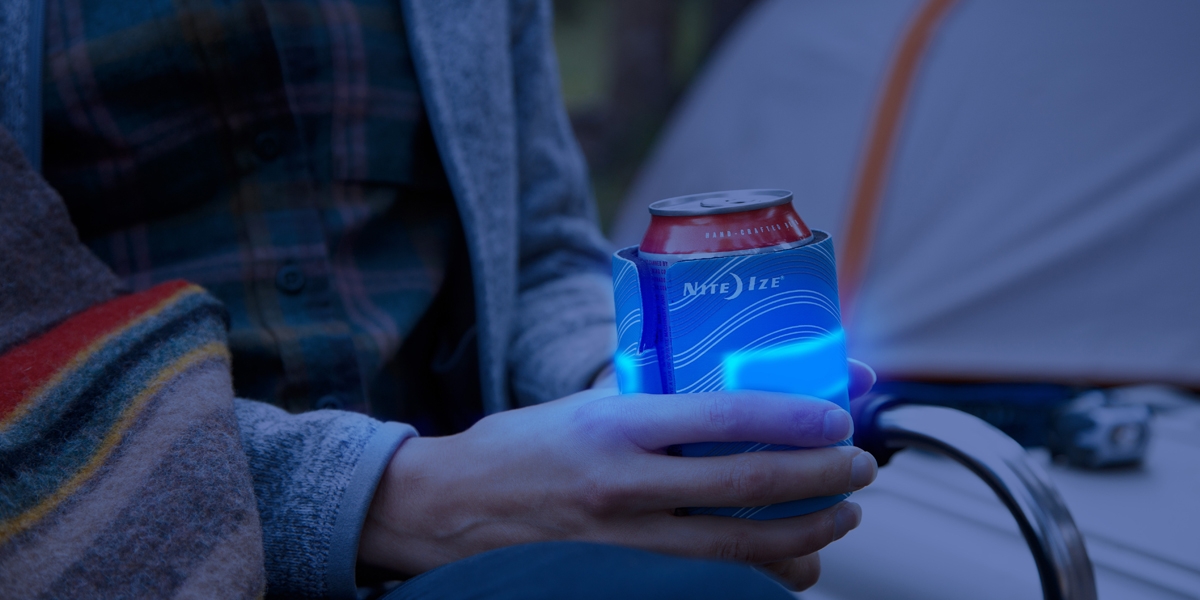 On your first night out in the backcountry, you'll be shocked by how truly pitch-black it gets in the later hours. Protect yourself from a night of frustration and mishaps with plenty of portable illumination. I love the lightweight, hat-friendly Radiant® 170 Rechargeable Clip Light for prepping and cooking our dinner by the fire and when walking around the site. And the SlapLit™ LED Drink Wrap will solve all of your drink mix-ups and spills, while some NiteGems will allow you to easily dig through your cooler and spot your favorite snacks and drinks.
While the pure peace of sitting around a campfire can't be overstated, that doesn't you mean you can't enjoy the rest of your site, too. When you get an itch for entertainment, gather 'round for a game of cards – a BugLit® Rechargeable Micro Lantern is a camp table lighting solution the kids will love. Bring along a Flashflight® to toss around under the stars for some nighttime fun (bonus points if you snap some color-changing long-exposure shots).
Semi-pro tip: Camping is better with dogs, plain and simple. Keep your furry best friends protected and visible with a NiteDog™ Rechargeable LED Collar or Rechargeable NiteHowl®.
Semi-pro tip 2: While the whole point of camping is to unplug, keeping your phone charged is always advantageous for photos, music, or safety reasons. Pick up the Radiant® 314 Rechargeable Lantern for campsite or in-tent illumination with built-in USB charging.
STEP 5: REST EASY (AND CRITTER-FREE)
After a night of making memories (and s'mores), all that's left to do is hit the hay. Bear in mind, you're not the only creatures out there. Avoid any encounters with bears, raccoons, and other scavengers by cleaning up your site and stowing away any trash in sealable bear-proof containers. We like to put our trash, cooler, and extra food in the car to be safe, but some opt to hang theirs up in a tree — just make sure to never leave it with you in the tent. Once your site is cleaned up, make sure to put out your fire completely by dousing it with water and spreading out the embers to prevent any reigniting.
Semi-pro tip: You'll likely wake up colder than you expected, so make sure to wear extra layers and thick socks. My secret weapon to a warm night in the tent is cuddling up to my dog.
STAY SAFE, HAPPY CAMPERS!
At this point, congrats! You've weathered through your first camping night. You might wake up early with a few backaches, but as they say, "No pain, no gain." Bask in the beauty of pure, natural views with the smell of sweet campfire as you enjoy a fresh breakfast and coffee à la French Press. Enjoy your trip, happy campers!
Note: As the world continues to adapt during the COVID-19 pandemic, many campgrounds and National Parks may be closed or operating with strict guidelines. Refer to your local resources for the latest updates and camping practices, and stay safe out there.