When it comes to Everyday Carry (also known as EDC – the stuff you carry around while on the go), the humans tend to get all the attention. We talked about our favorite EDC essentials on the blog a few months back, but what about the things you carry while out and about with your dog? February's Big Idea is AccessorIZE, and we want to make sure your pup has the right gear for all of his or her adventures this year. Whether it's trips to the dog park, hikes in the mountains, or patio time at the local brewery, we have you covered with everything you need when stepping out with your best furry friend.
1. COLLAR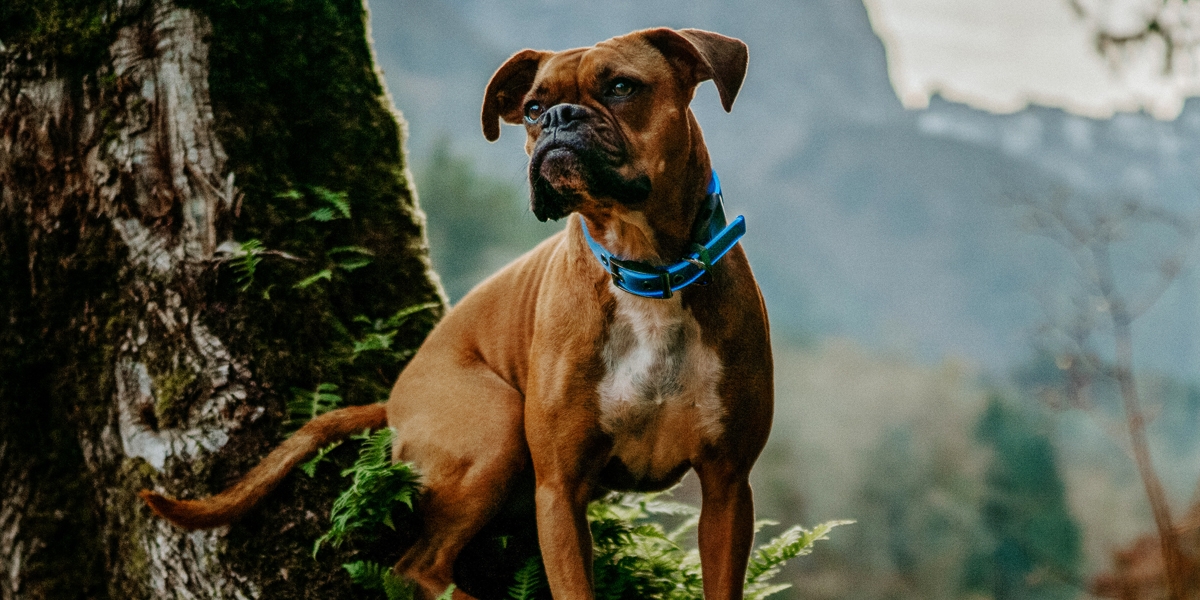 Let's go back to basics – of course you need a collar! Our go-to is the NiteDog Rechargeable LED Collar. Not only is it a high-quality collar, but transitions perfectly from day to night with the push of a button. With both glow and flashing modes, you can keep an eye on your pup during evening potty breaks, and have visibility to oncoming cars and passers-by when on nighttime strolls.
If you'll be heading out on off-leash adventures (where allowed), or just on trips to the local dog park, check out the RadDog All-In-One Collar + Leash. Speaking from personal experience, I use this as a secondary collar (my dog wears a blue NiteDog most of the time) for off-leash hikes. It allows me to let him roam free along with me while on the trail, but I can grab the handle quickly when we approach other hikers and dogs. Just make sure your pup has good recall skills!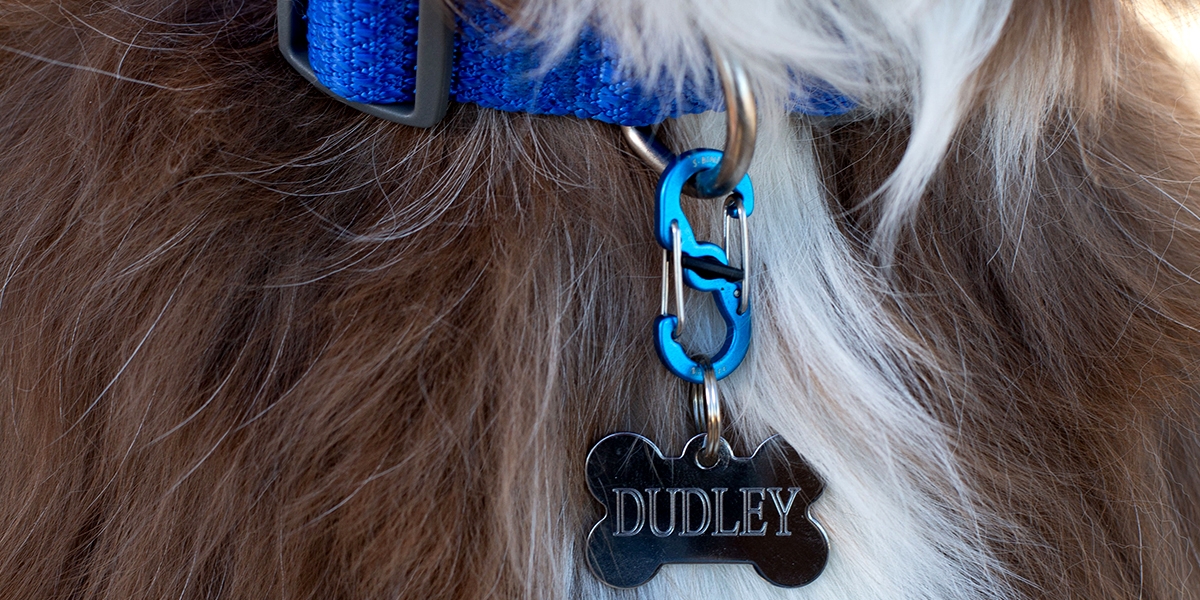 Now that you have your collar, you must have a tag with your pet's name and how to reach you in case he or she is lost. If you're as frustrated by split rings as much as we are, you'll love our S-Biner TagLock to secure your dog's tag. Since I mentioned earlier that I use the NiteDog Collar regularly and the RadDog for times when we might be off-leash, the TagLock gives me the ability to quickly change tags between collars with no fuss!
3. LEASH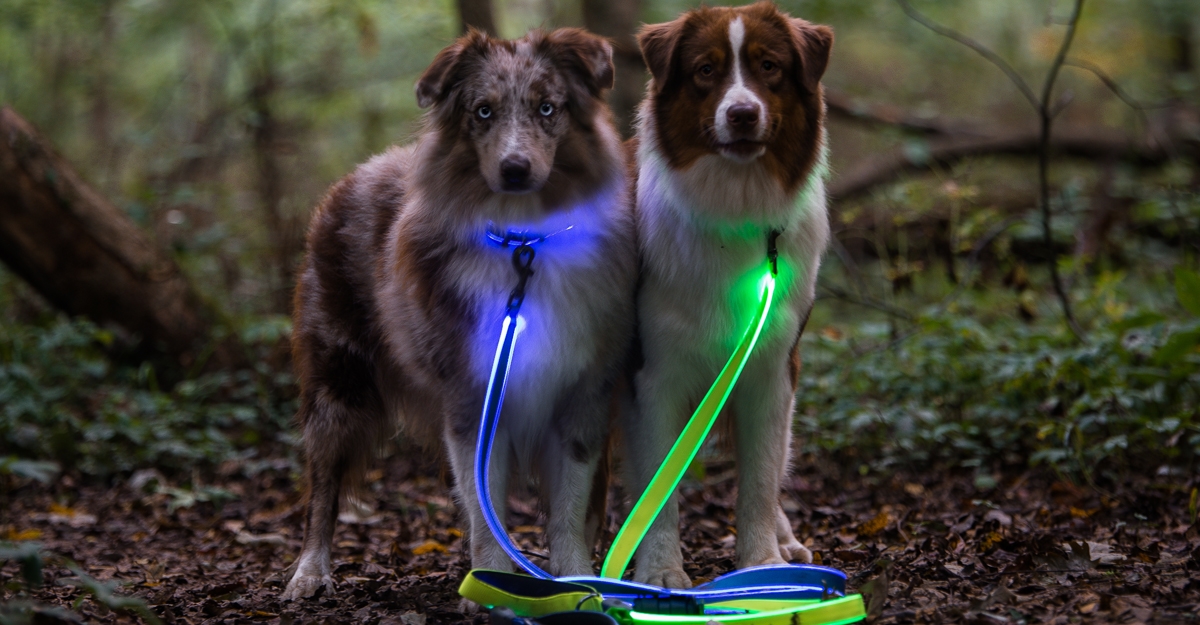 Let us introduce you to your new favorite leash: the NiteDog Rechargeable LED Leash. This is the companion to the NiteDog collar, and provides full-length illumination for high visibility on nighttime walks. It's a high-quality 5' leash during daylight hours too, with a soft-grip padded handle and incorporated anchor point. You'll be surprised (and delighted) at how many comments you receive on evening walks around the 'hood.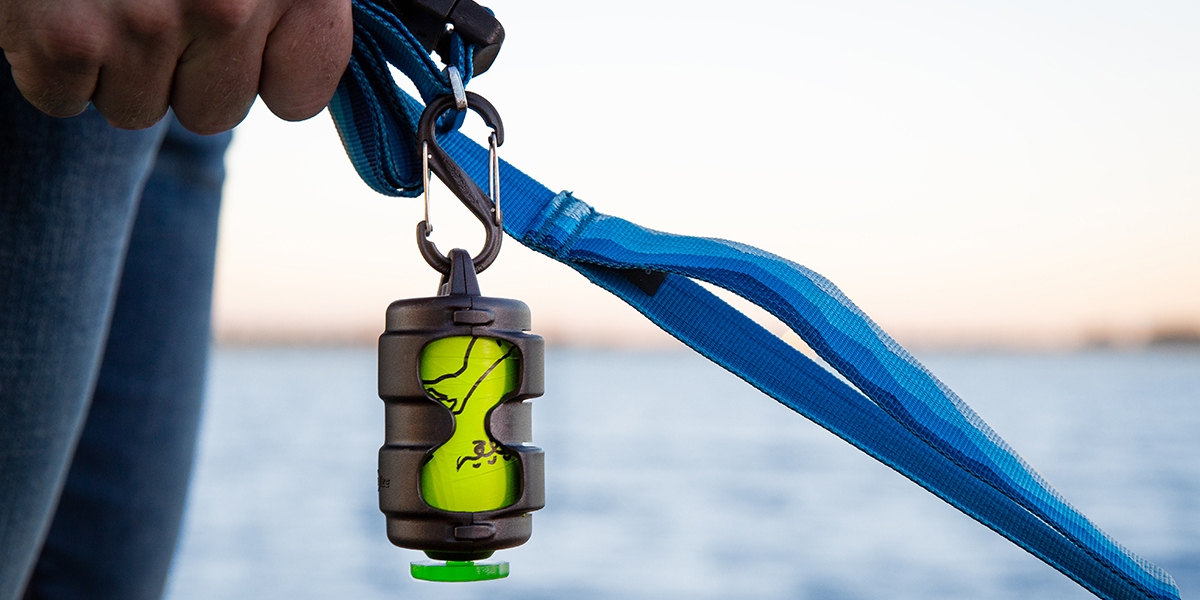 Don't ever be THAT dog parent. Always have a supply of waste bags on you, because you never know when you'll need them (or exactly how many). What's a great way to be prepared? Pick up a Pack-A-Poo Bag Dispenser, which contains a unique revolving core for those times when you pull out more bags than you need. The dispenser can either attach directly onto the leash, or clip to an anchor point (such as a D-ring, belt loop, or backpack) with the included S-Biner.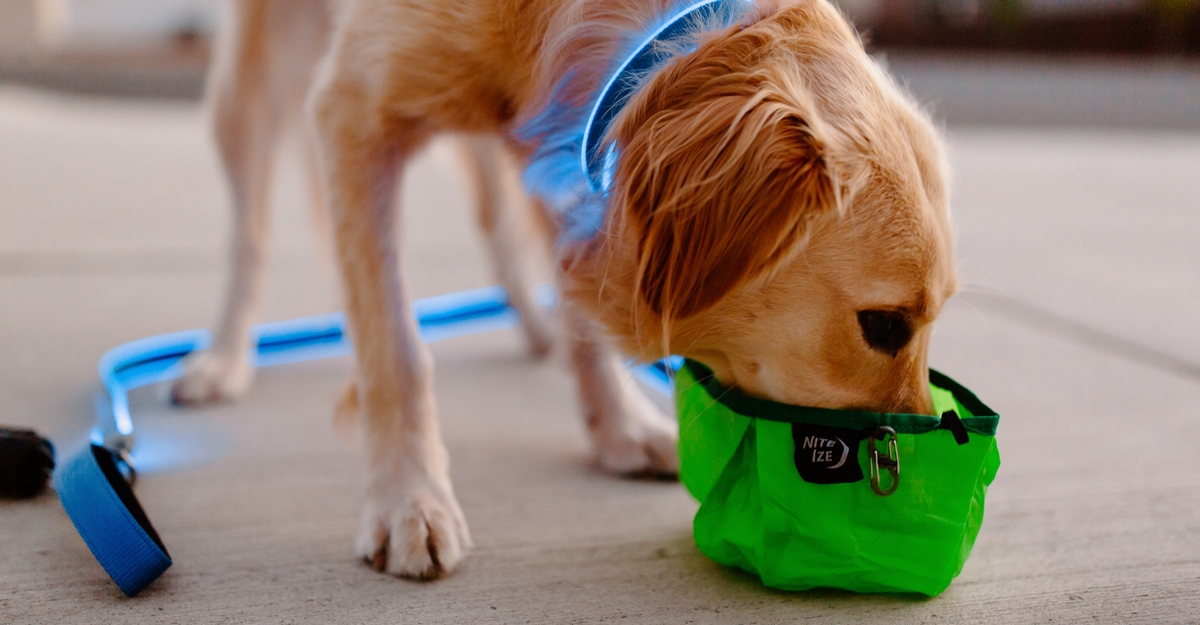 Whether you're out on the town or the trail, you'll definitely need a travel bowl for your thirsty pooch. The RadDog Collapsible Bowl is a great solution to be equipped while on the go. It folds down to roughly the size of a pack of gum, and the included MicroLock S-Biner can clip onto your bag, or your dog's collar! No excuses for leaving it at home.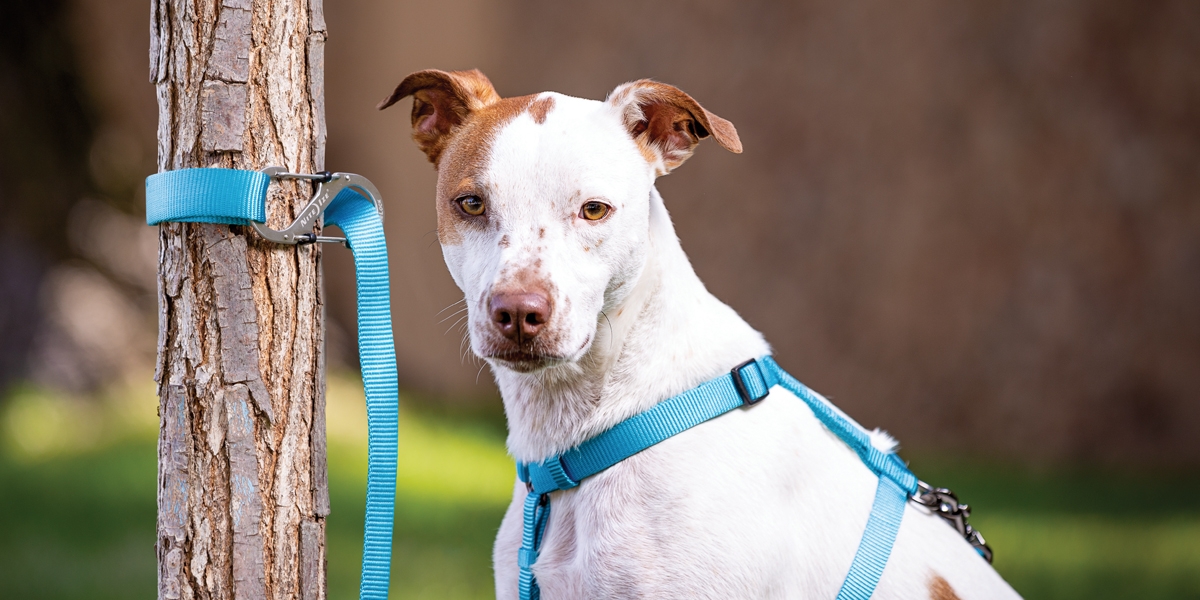 S-Biners are not just for people anymore… meet the new SlideLock Pet S-Biner! This is a handy accessory to have on hand for a myriad of reasons, but when hitting the sidewalk cafes or brewery patios with your dog, it's the perfect way to connect their leash to tables, fences, poles, trees, and more. It's also a great way to clip and keep your pet's leash and other gear together for easy storage.
7. LIGHTS! ALL THE LIGHTS.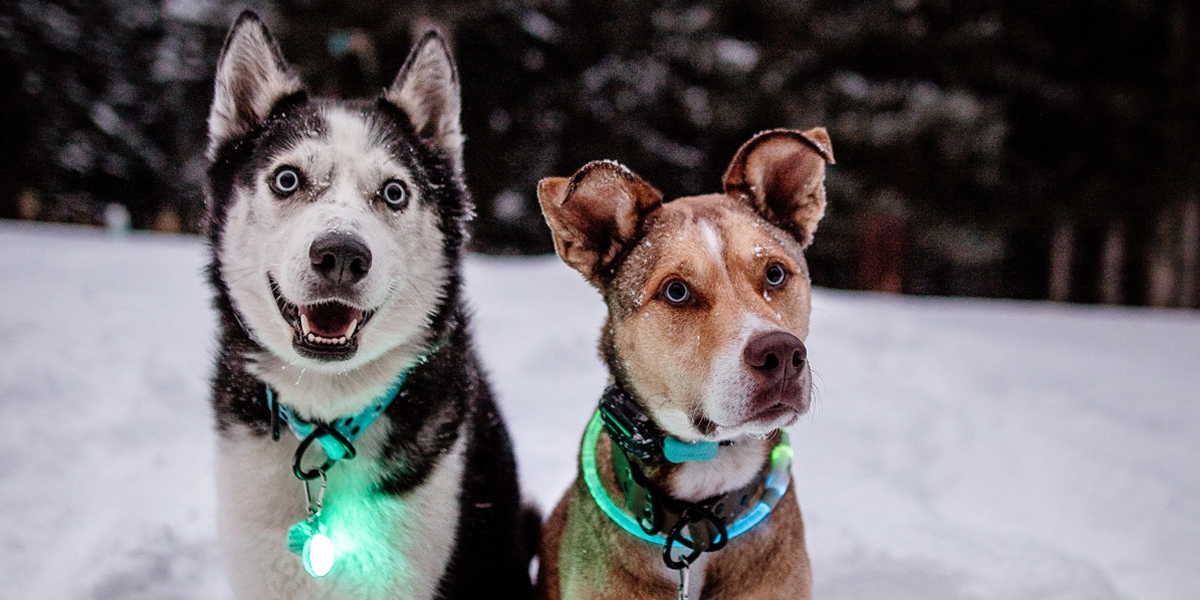 When the sun goes down before you finish your patio beverage with your best four-legged friend, and you still have a walk home in front of you, you'll want to make sure you're lit. (And we do mean in the illumination kind of way.) It's important to have lights to help see where you're going, and lights to make sure others see where you are. A headlamp is a great way to light your way while keeping your hands free. Check out the Radiant 170 Rechargeable Headlamp – perfect for evening walks around the neighborhood.
For keeping your pet visible at night, check out our variety of SpotLit Collar Lights and NiteHowl LED Safety Necklaces here!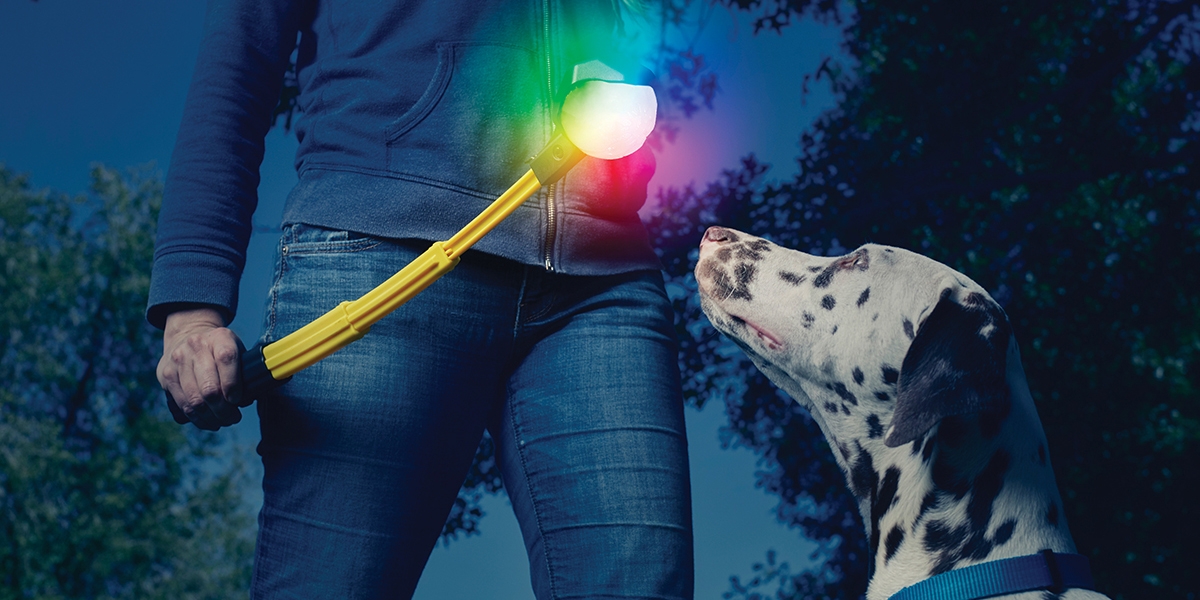 When it gets dark out early but you still need to wear your canine out after work, it's time for some light-up fun. The GlowStreak LED Ball will be your fetch-obsessed pup's new favorite toy. It's also available with the Huck 'N Tuck Collapsible Thrower (in case your arm gets tuckered out before your dog does), which folds down for compact carrying. For the energetic "disc dog" in your life, check out the Flashflight LED Dog Discuit as well.
9. TREATS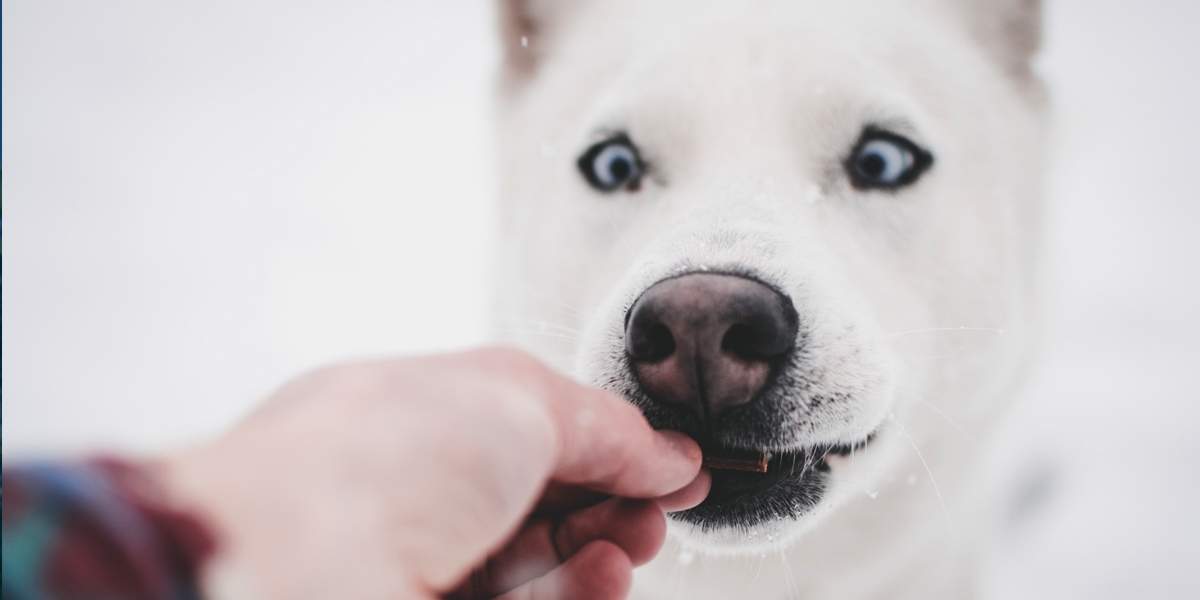 Your dog would like me to remind you to not even think about leaving the house without a supply of snacks for them. Small training treats are always good to have on hand for rewarding good behavior (i.e. lying quietly under your table while you eat), or to make recall easier if you're at the dog park or an off-leash area.
10. COMB
If you happen to own a dog with high maintenance hair (like I do), it's sometimes a good idea to have a comb handy for brushing out burrs they may have picked up on the trail, or loosening knotted fur before it becomes an unruly mat.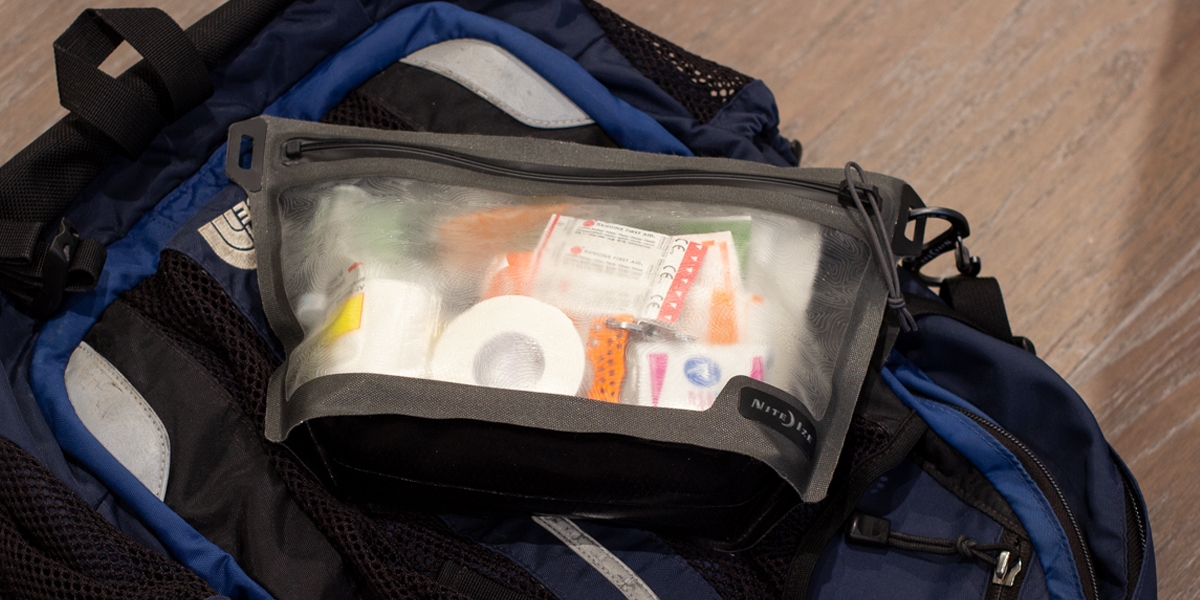 For hiking or camping with dogs, it's important to carry a small first aid kit for them too (in addition to your own). You can purchase these kits premade, but the essentials to have in yours are:
Gauze
Bandages
Adhesive tape
Cotton balls
Hydrogen peroxide
Antibiotic ointment
Antiseptic Wipes
Emergency blanket
Saline eye drops
Vaseline
Tweezers
Blunt scissors
Rectal thermometer
Pet first aid guide
If you're heading out anywhere your dog could get muddy, wet, or otherwise dirty, you might also throw a towel or two in your trunk to clean them up before getting back in the car. And don't forget that doggie seatbelt or car seat to keep them safe!
Now that your dog is geared up, we want to hear where you're headed with your four-legged friend! Better yet, we'd love to see it. Tag pics of your pup with their favorite Nite Ize gear on social media with #NiteIze for a chance to win a SurprIZE gift! And for our human friends, be sure to check out the February AccessorIZE Collection here!