If you've been following Nite Ize for a while, you probably know how excited we get to tell you all about our brand new products we unveil twice a year. Today is no exception, as our latest innovations are in stock and ready to ship now. Let's dive in.
We reinvented the split ring… two ways!
As someone with weak nails, I always dreaded adding and removing keys from my key ring. It nearly always resulted in a sad, bent nail. For years, we have been committed to providing easier and more efficient ways to carry your keys. Now with our O-Series™ Gated Key Ring and DualPass™ Dual Chamber Key Ring, you'll never suffer another keychain-related nail injury again.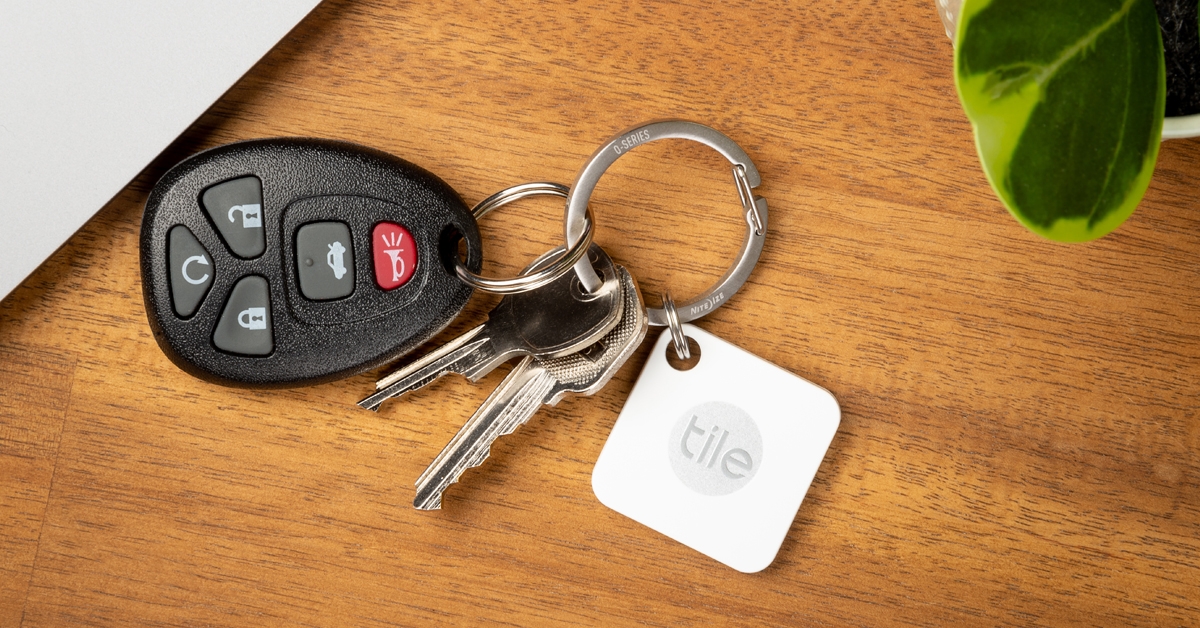 For the minimalist, the O-Series is a simple swap for the classic split ring key ring. The strong stainless steel body features a narrow opening with a small spring gate that allows you to easily attach and remove keys, fobs, and accessories with no fuss.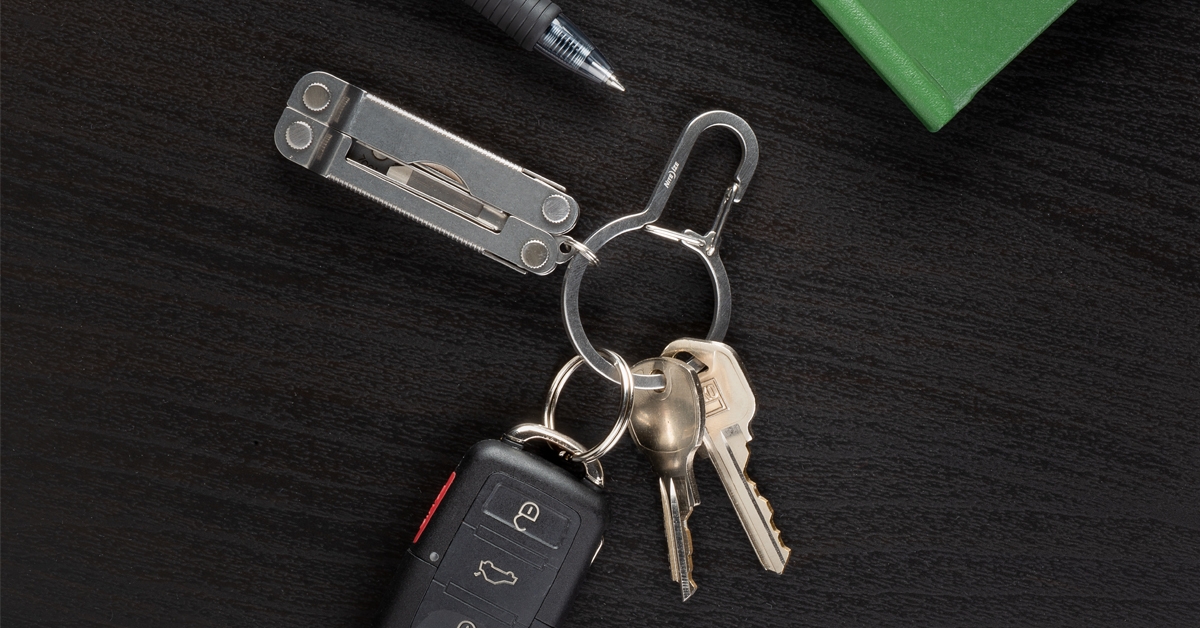 The DualPass has an integrated carabiner clip at the top, which also provides an extra layer of security. Simply guide keys through the first clip, then the inner chamber, and your keys are safe and secure. Removing them as needed is also a breeze! You can then use the carabiner to conveniently clip to belt loops, bags, and more.
Another great new way to carry keys + gear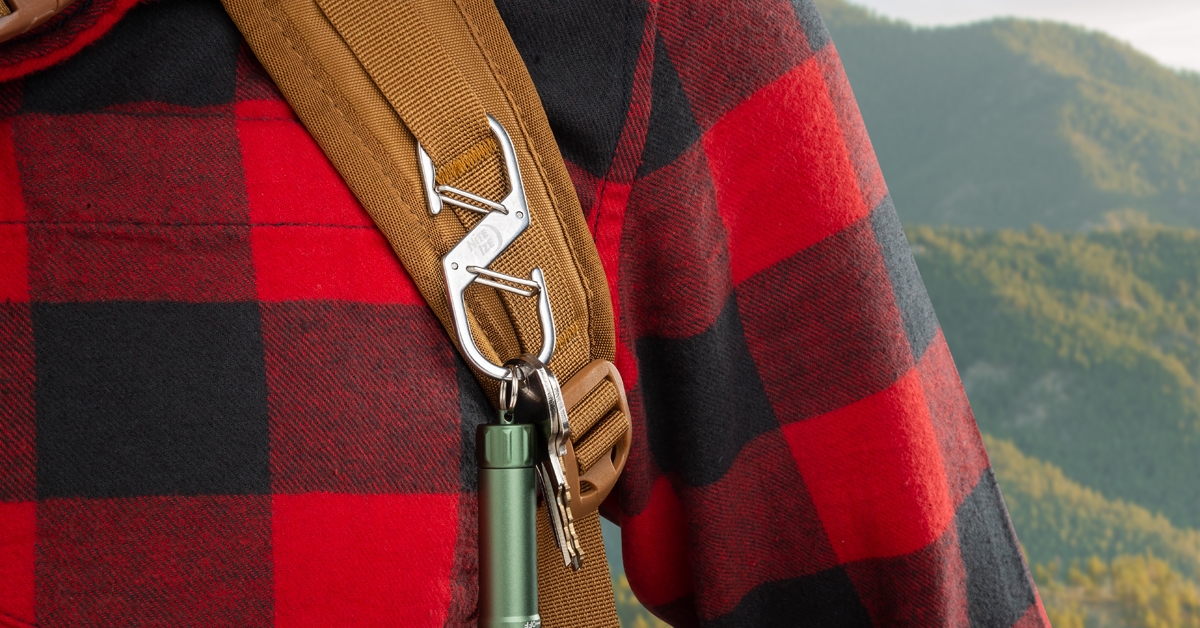 Here at Nite Ize, we never stop innovating and evolving. From our iconic S-Biners, to our cult favorite G-Series, we've enjoyed expanding our lineup of next-level carabiners. Now, allow us to introduce you to the Z-Series™ Dual Carabiner. This sleek Z-shaped design features strong inner gates that make it a simple yet secure way to clip and carry keys, gear and more. The orientation of the gates prevents individual keys or accessories from accidentally doubling back and falling off.
An easy-squeezy way to use your tablet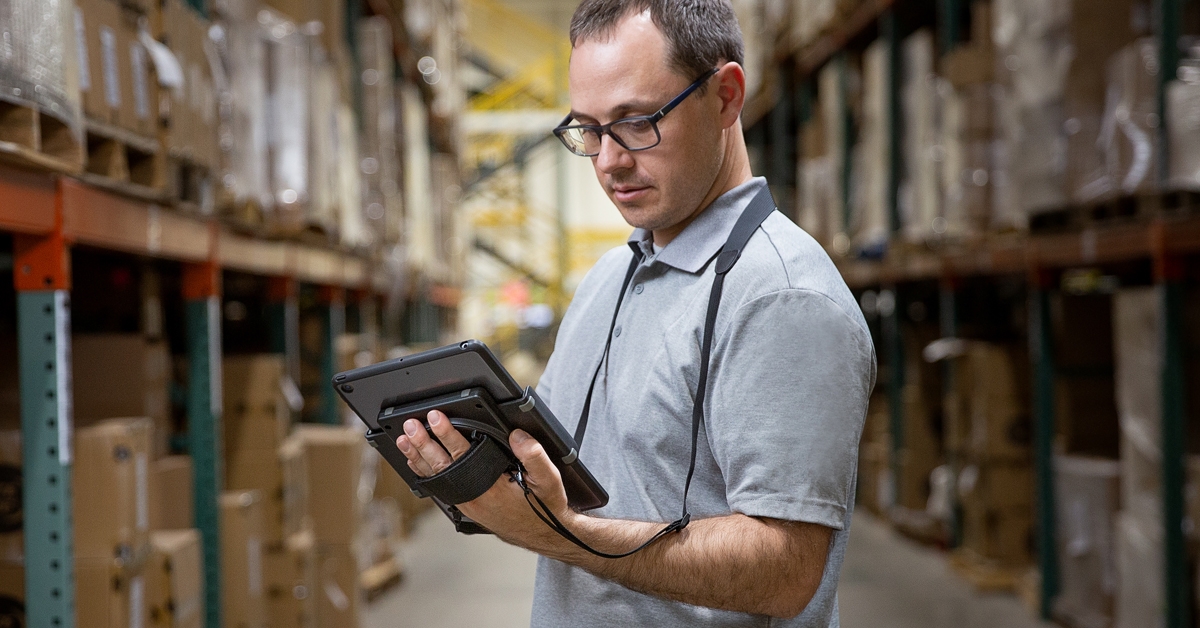 Whether you use a tablet for business or pleasure, the Squeeze™ Universal Tablet Holder allows you to hold, stand, carry, and position it easily and securely. I real-life tested it on a recent vacation and found it to be a great solution for versatile holding and viewing of my iPad.
The Squeeze Clamp is compatible with most tablets (with or without a case) and features inner continuous force springs for a super strong hold that withstands my active toddler's freakish strength. Simply pinch the levers at the base, place your tablet between the arms, and release. I loved the adjustable hand strap that made holding my iPad easier, and the rotating base lets you get the perfect angle. I also utilized the kickstand for hands-free movie watching, and the removeable lanyard is handy for transporting. Although I've been using it for casual purposes, I can see that this holder would be perfect for anyone who uses their tablet for work.
Hold the phone – and reach for it quickly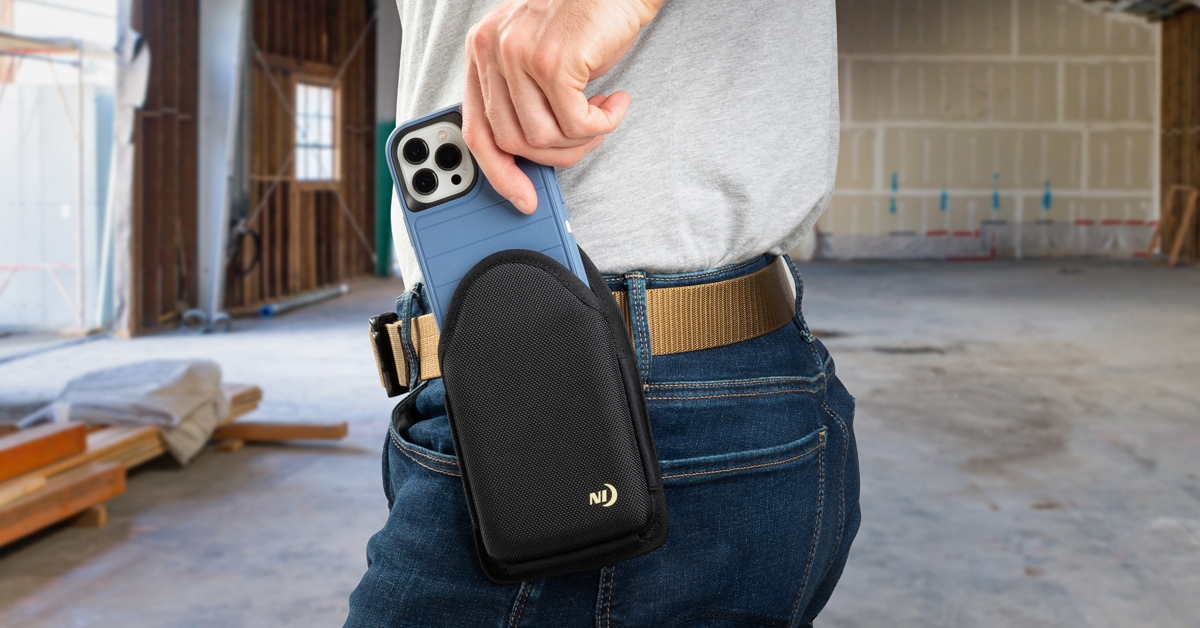 You asked, we listened! Our Clip Case phone holsters have been a favorite for years. We heard from a few customers that they would be interested in an open-top solution for easier access to their device. From there, the Clip Case Hardshell™ Universal QuickSlide Holster was added to our family of phone holders. You can rest assured that the rugged construction will protect your device from bumps and shocks, and the expandable elastic sides holds your phone in place through active jobs and daily tasks. As a bonus, the internal pocket also holds cards and cash.
Steelie users rejoice – a new phone mounting option is here!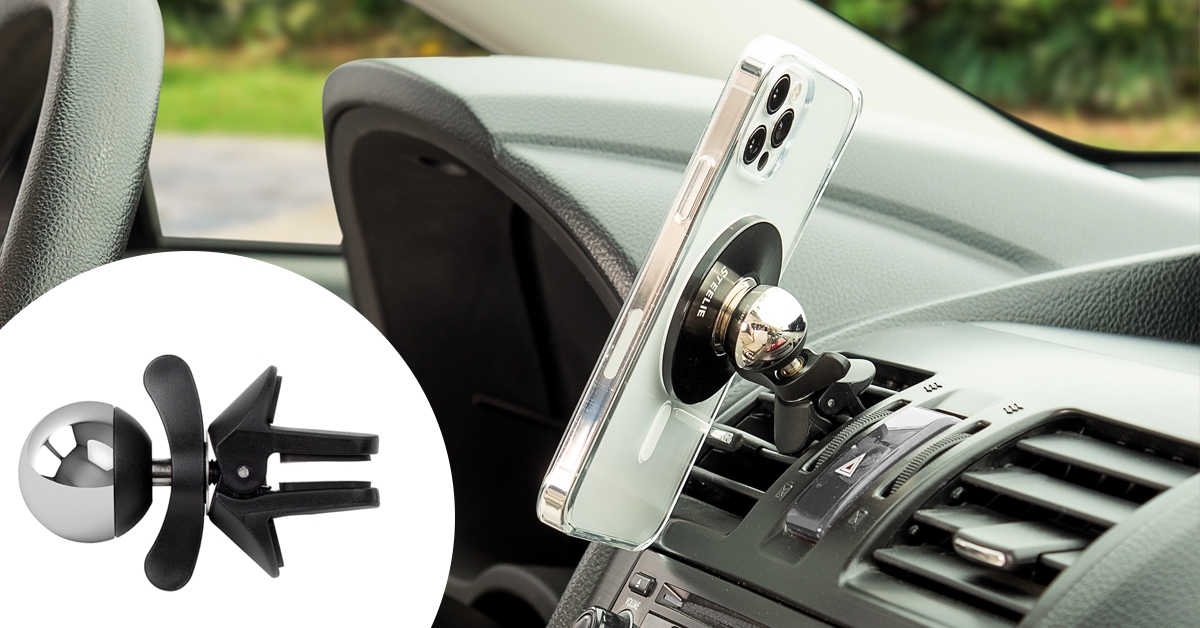 Are you a Steelie user whose always on-the-go? Do you frequently switch between different vehicles? Are you lacking the right space in your car for a Steelie dash mount? The new Steelie® Tension Vent Mount might be the right choice for you. Clip onto most vent blades and secure with a few twists and you'll be on your way in no time. Pair it with any of our Steelie phone magnet soutions!
This one's for the dogs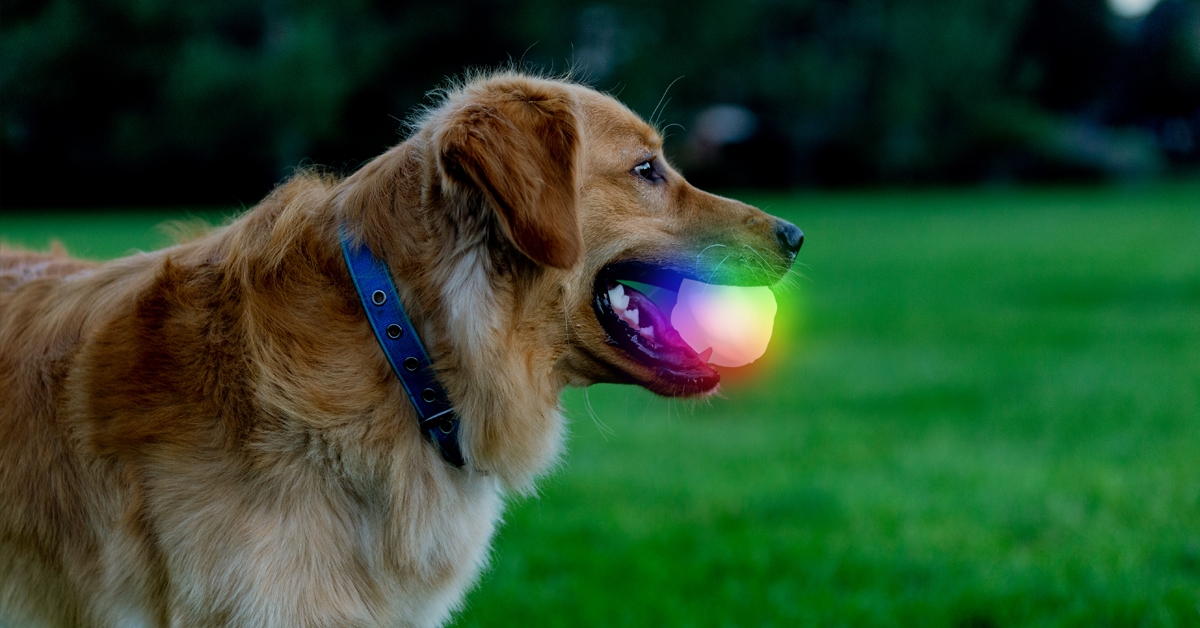 We never forget about our four-legged pals! The new GlowStreak® Wild™ LED Ball is the perfect toy for your energetic, fetch-obsessed family member to get the zoomies out from day to night. Its unique ridges provide easy gripping while creating a fun, unpredictable bounce pattern. Simply bounce to activate the LED color-changing light and let the fun begin!
But don't just take my word for it. We've received a testimonial from one of our in-house product testers:
"This is my favorite fetch toy EVER! I go wild for its crazy, glow-in-the-dark bounce and love biting down on the soft ridges (supervised by mom of course). I can't wait to bring it to the lake this summer. 4 paws up!"
- Teddy | Nite Ize Pup + Fetch Expert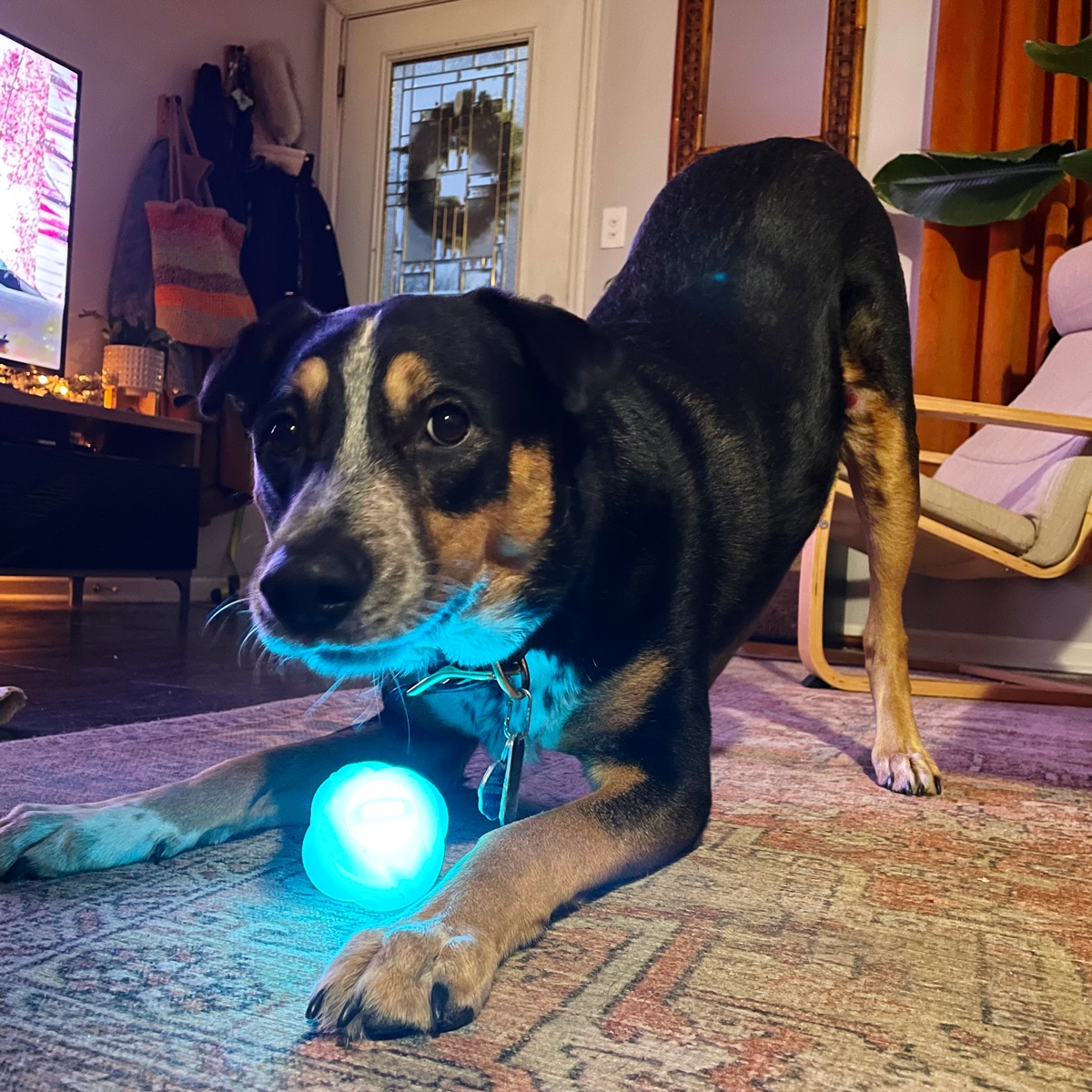 So, which new product is catching your Ize? With problem-solving gear for work, home, keys, the car, and the pup, there's something for everyone. Browse here, take your pick, and order fast before we sell out!