1. CHECK OFFICIAL STATE REGULATIONS
If you're anything like me, you're probably thirsting for a swim or cruise on the water after months stuck inside. I hope I'm not bursting anyone's boating bubble here, but there are still many strict guidelines in place when it comes to waterway activities and gatherings. Check with official local mandates before launching off this 4th—there may be limitations to the type of watercraft allowed, as well as the number of people per boat. Generally speaking, you should only be boating with members of your household, so keep the party in the family this year.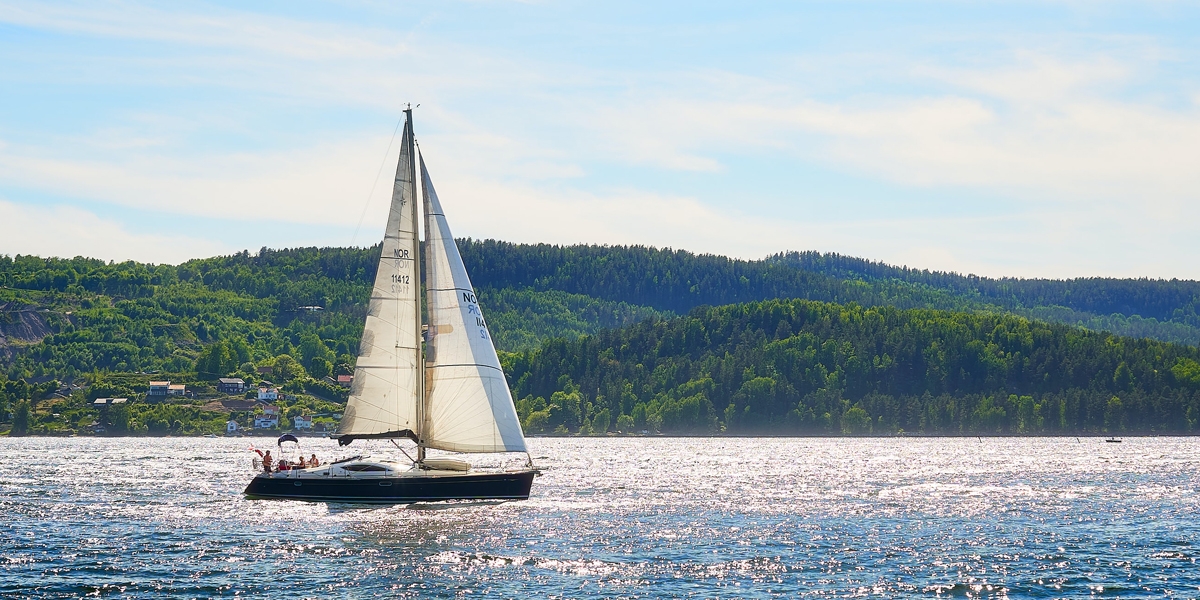 On top of government regulations regarding waterway use, we can't forget to follow the most important authority for a good day on the water: the weather forecast. Check local forecasts and apps for the most up-to-date predictions to avoid any stormy seas. When in doubt, defer to the old-as-time saying that my boating family (Coast Guard members included) still follows: "Red sky at night, sailors' delight; red sky at morning, sailors' warning."
3. BREAK OUT THE 'MERICA GEAR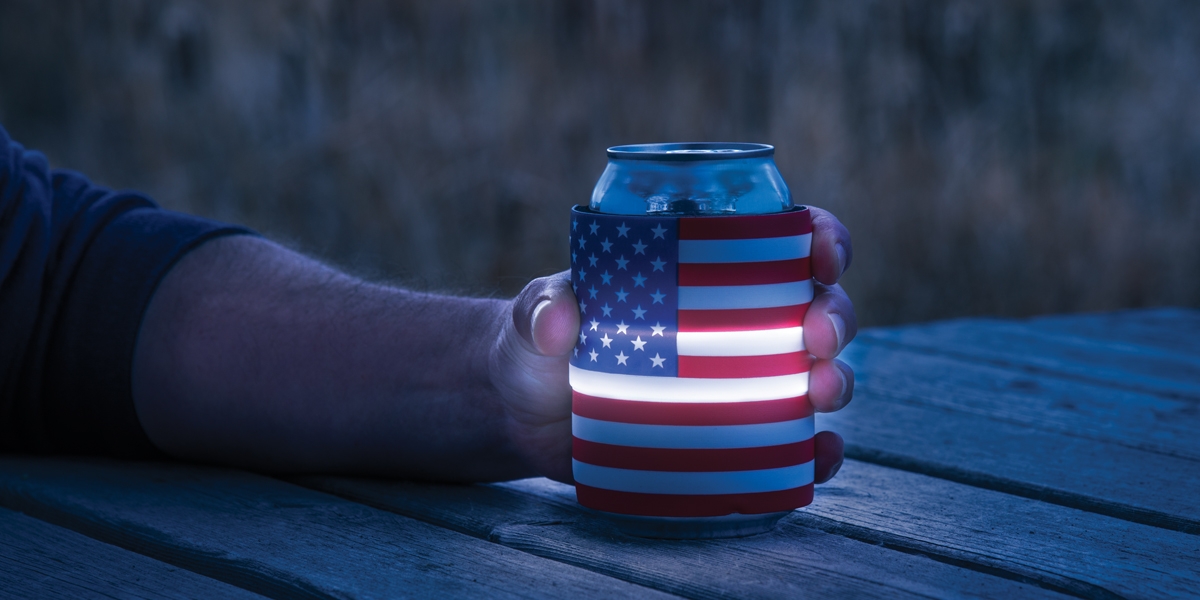 As long as the skies are clear and your boat's in the clear per state regulations, you'll be smooth sailing. Now for the fun part. Stock up on your fave USA gear and make sure to grab a float or two – after a few hours on the water, your legs will want a break from all that swimming. One of my favorite items to get me in the patriotic spirit is the SlapLit™ LED Drink Wrap in the new USA pattern. Not only does it provide great insulation to keep your beer at optimal chillness, but also great illumination after the sun sets.
Boating bonus: Speaking of sunsets, make sure to grab a hoodie, hat, or pair of pants for when that after-dark chill sets in. And don't forget to pack a mid-day snack too. You'll need to fuel up after a day of swimming, drinking, and soaking up the sun.
4. SUNBLOCK, SUNBLOCK, SUNBLOCK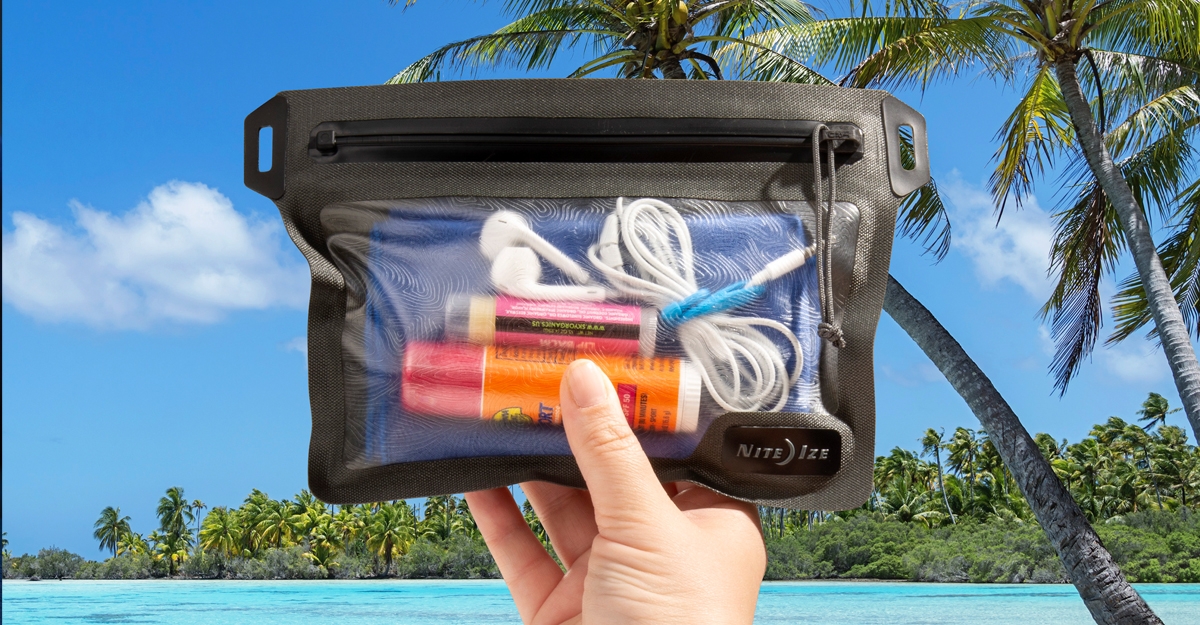 Enough said. Lather up liberally with water-resistant sunblock and make sure to apply extra to your face, shoulders, and any hotspots for sunburn. Bring the sunscreen with you on the boat and reapply every few hours—just toss it in a RunOff® Waterproof Pocket, along with your ID, keys, and any other must-haves for instant protection and accessibility.
Boating bonus: If you're planning to set sail in ocean waters, make sure to grab a reef-friendly sunblock to protect the corals' home while you're visiting!
5. PROTECT YOUR PHONE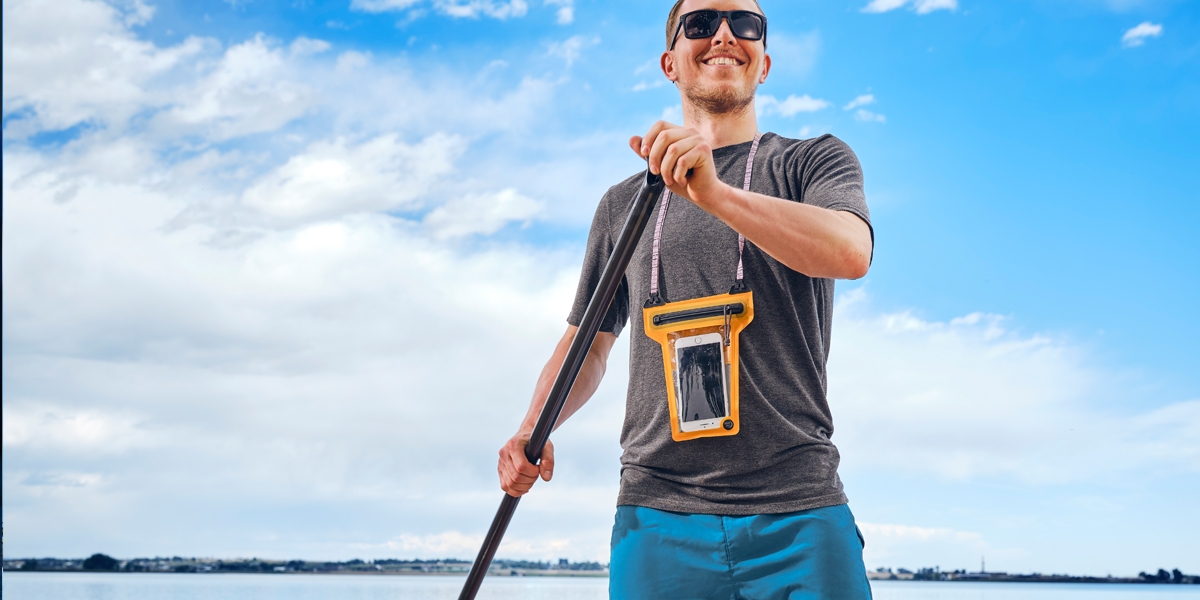 Let's face it: It's too hard to part with your phone for a day on the water, and you'll want to capture some memories while you're out there anyway. But being surrounded by water with a drink in hand and zero pockets for storage doesn't exactly sound like a phone-friendly environment. Have no fear, RunOff is here. The RunOff® Waterproof Phone Pouch is perfect for boating days, keeping your phone protected while keeping your hands free with its attached lanyard. You can even send texts, use apps, and snap underwater pics with your phone safe in the pouch, giving you the power to stay connected and protected all day long.
6. FOLLOW THE SUN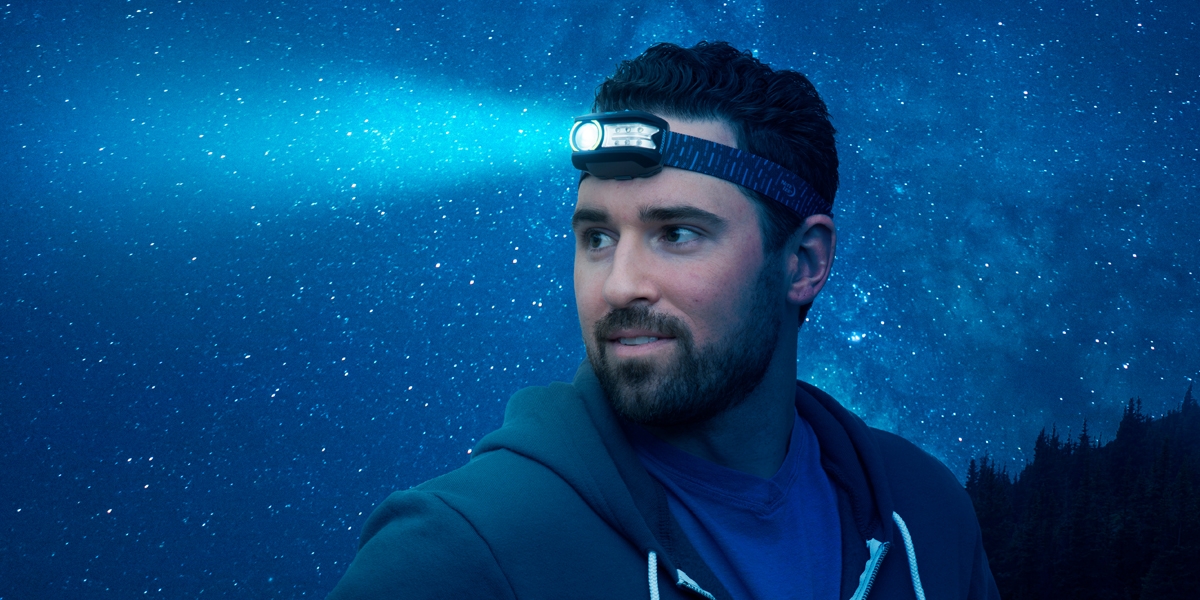 Once the sun is headed for the horizon, it's probably time to bring in the boat and take the patriotic party ashore. However, it's likely you'll still get caught in the dark on your way back in, so make sure to prepare with a few portable lights. Check that your boat lights are up to snuff before heading out and grab a few handheld lights for any on-the-spot navigating and diagnostics. Most of our INOVA LED flashlights are waterproof, and come in a variety of sizes and lumen counts perfect for scanning the waters to your port and starboard, while the Radiant® 300 Rechargeable Headlamp is a must for any underway hiccups and when returning back into hoist.
No matter how you celebrate the stars and stripes, always celebrate safely and smartly. Sail away and happy 4th!