If you have a Steelie Magnetic Phone Mount, you probably already know what a game changer it is for driving. Having a safe, visible, versatile way to keep your phone hands-free on the road is essential. But did you know that Steelie is designed so you can create a whole system of hands-free access beyond your dashboard too? Once you have a Steelie Magnet or Orbiter Mount on the back of your phone, its potential is endless. In a world where our phones are also how we access emails, shows, calendars, music, and pretty much all-things-digital, Steelie can streamline how you interact with your phone throughout the day. Here are four ways you probably aren't using Steelie, but just might start to after reading this.
1. Think Beyond the Dashboard – to the Backseat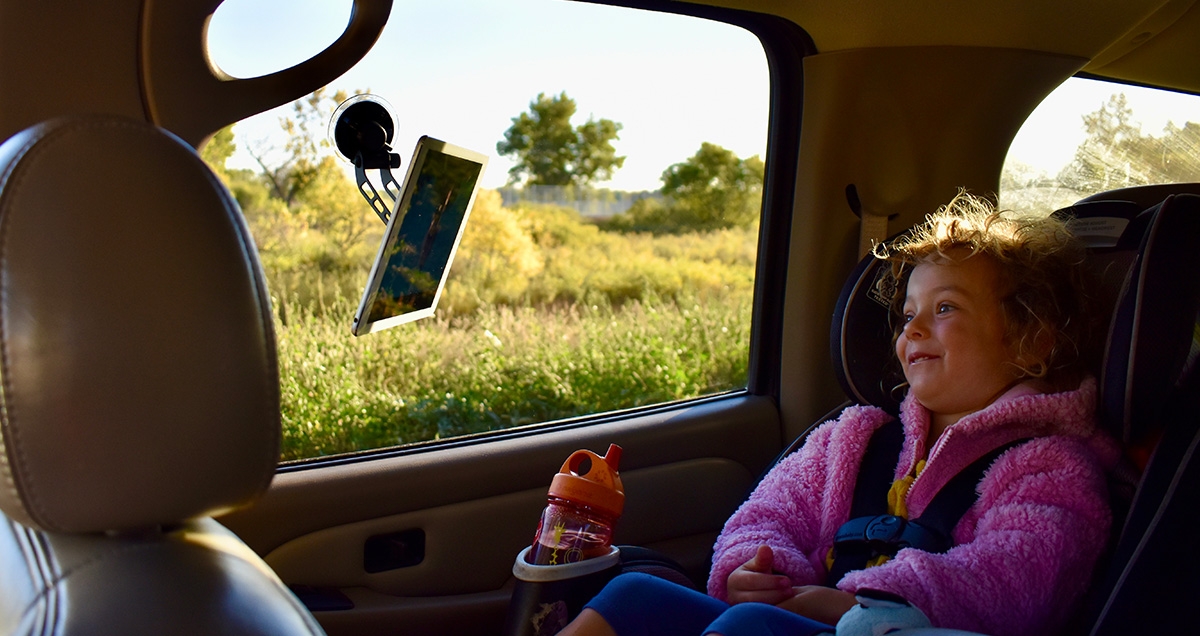 Okay, this first one isn't that far in proximity from your Steelie Dash or Windshield mount, but have you thought about the convenience of having Steelie in your backseat for your passengers? Especially for those mini, sticky, loud passengers who sometimes need iPads on those long road trips? Stick a Windshield Mount right on the rear passenger window to hold an iPad. With the larger Plus magnet, you have a secure hold on it, and that way kiddos are looking up to watch, not down at their laps where they are more prone to…well, puke.
2. Satiate Your Culinary Curiosity with a "Hands-Free" Kitchen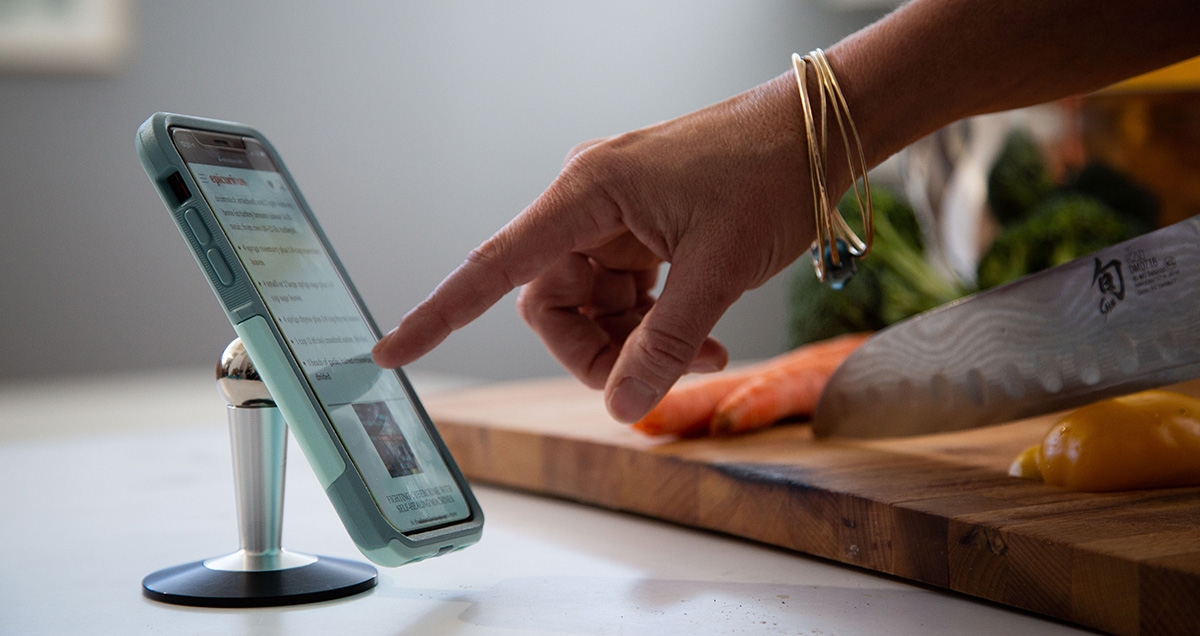 Autumn is here and that means it's time to start baking all those cold weather comfort foods. Who doesn't love trying out a new recipe? But, flipping your phone on repeatedly to check the recipe, getting doughy fingers all over it, and then losing track of it in the mess of cooking is frustrating. Intro: the Steelie Pedestal. With the Pedestal, simply attach your phone, set your screen display to stay on, and then it's right where you can see it as you go about baking. No muss no fuss. Here's Gear Genius Cassie showing you all her favorite kitchen hacks:
3. Become a D-I-Y. V.I.P.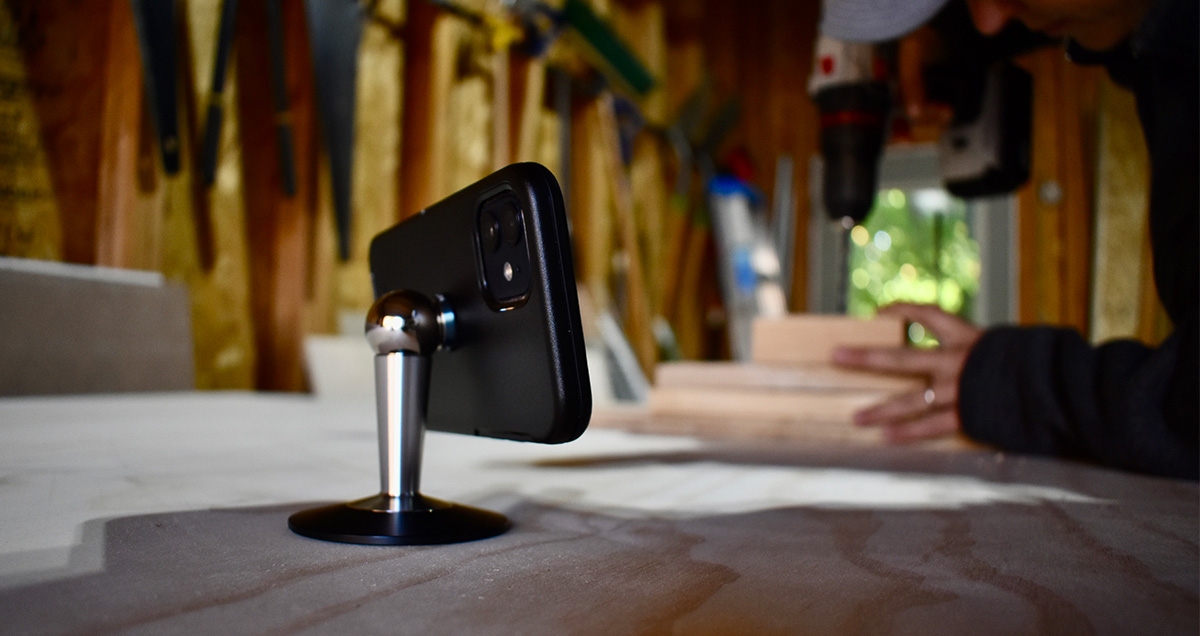 When it comes to home improvement projects, there is very little you can't learn how to do on YouTube these days. The quality of the work, amount of time, and frustration levels can vary highly, however. Take some of the frustration out by introducing a Steelie Pedestal into your workspace to hold your phone or tablet in an easy-viewing spot where you can quickly reference your how-to videos and keep your project on task. You can also stick a Steelie Dash Mount onto a surface in your workshop wherever you'd like to dock your phone while you work.
Working on your car? If you have a Steelie original or Steelie Plus magnet, you can just snap your phone onto any metal surface to hold it in view while you work. Whether it's for watching a YouTube tutorial or having quick access to your podcasts, this is a wildly useful hack for your garage.
4. Let's Talk TikTok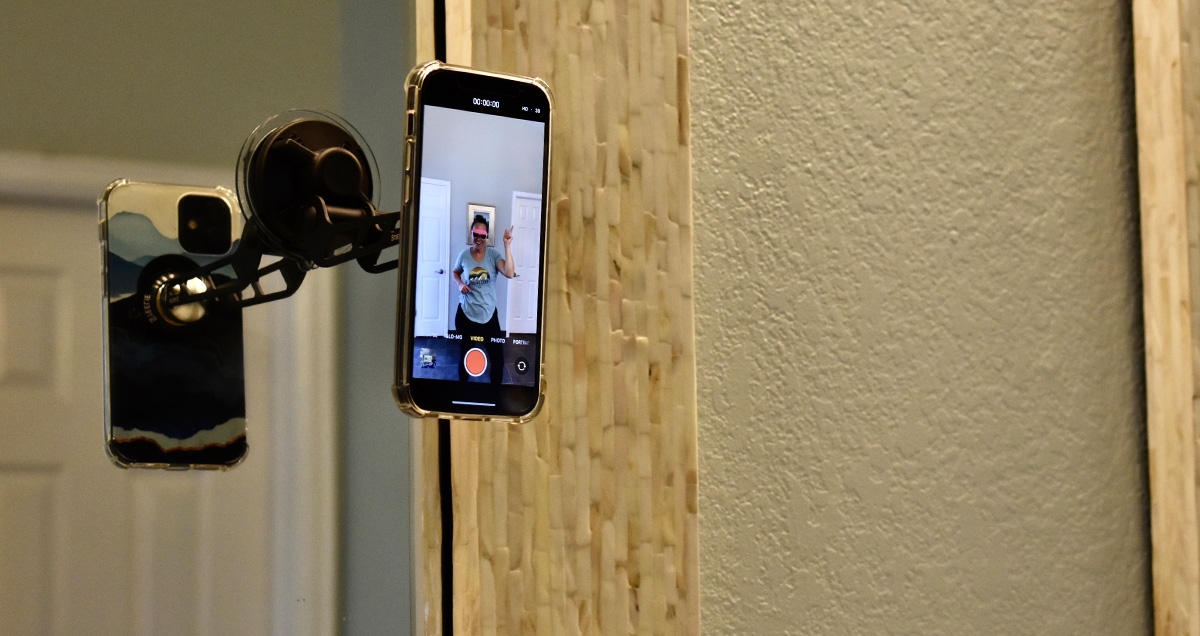 Are you a social media pro? A TikTok sensation? Or maybe you think TikTok is something akin to hopscotch? Whatever your generation or social media persuasion, there's a good chance that at some point you will need to take a video of yourself for work, fun, or family. Let us add a layer of professionalism to your next post. Steelie makes an excellent, secure mount for your device, so all you have to do is hit record and do your thing. The Pedestal Mount is great for recording from any flat surface, or if you're recording while watching your moves in the mirror, stick a Steelie Windshield Mount right on your mirror. If you're outdoors, the Windshield Mount can be attached to the outside of your car window to capture that perfect shot, background scenery and all.
It's a digital age – let Steelie help organize your device life. You are probably already in the habit of clicking your phone into place on your Steelie dash, vent, or windshield every time you slide into the driver's seat. Get that same satisfying, magnetic click and the peace of mind having a designated place for your phone at each spot where you spend the most time throughout the day. A Pedestal on your desk and one on your nightstand, a Dash Mount on your treadmill, a Windshield Mount on your bathroom mirror, a Pedestal in the kitchen – the possibilities are endless.
Don't have a Steelie yet? Find the right Steelie to fit your lifestyle here. You'll wonder how you ever lived without one!