Winter is in full swing, and for some of us in the colder areas of the country, that means much more time inside. Perhaps a lot more time than you would prefer, which is why you'll need some distractions to keep from developing cabin fever. With these weeks stuck indoors, it could be the perfect time to pick up a new skill or hobby. Consider some of these ideas to keep you busy, stimulated, and productive this winter season.
GET CRAFTY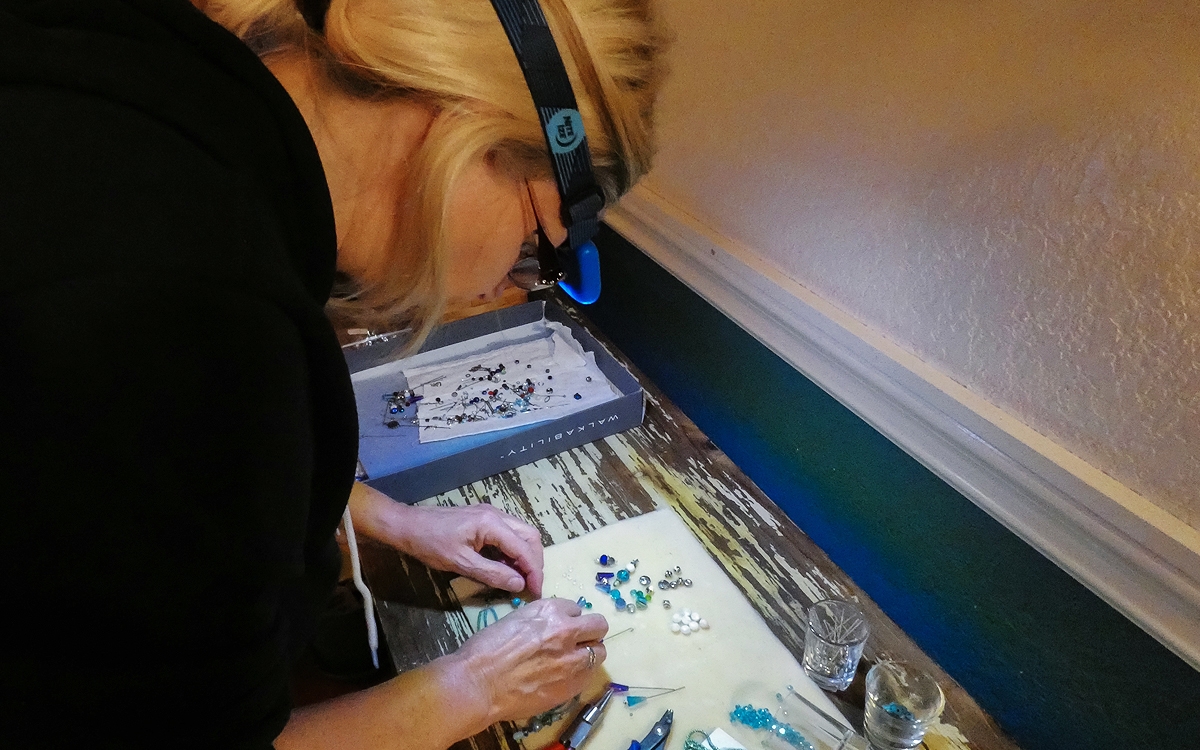 Whether you're a seasoned crafter or always wanted to dip your toe in, this is the optimal season to take on a project. You could learn how to crochet your own hats and scarves, and give them as gifts. New to knitting or crochet? Try looking up some instructional videos on YouTube to help get you started.
Other crafts you could try include cross-stitching, upcycling old clothing and items, soap or candle making, spicing up your old denim with some embroidery, or scrapbooking. Hop on Pinterest and do a quick search for inspiration and you'll find the possibilities are endless.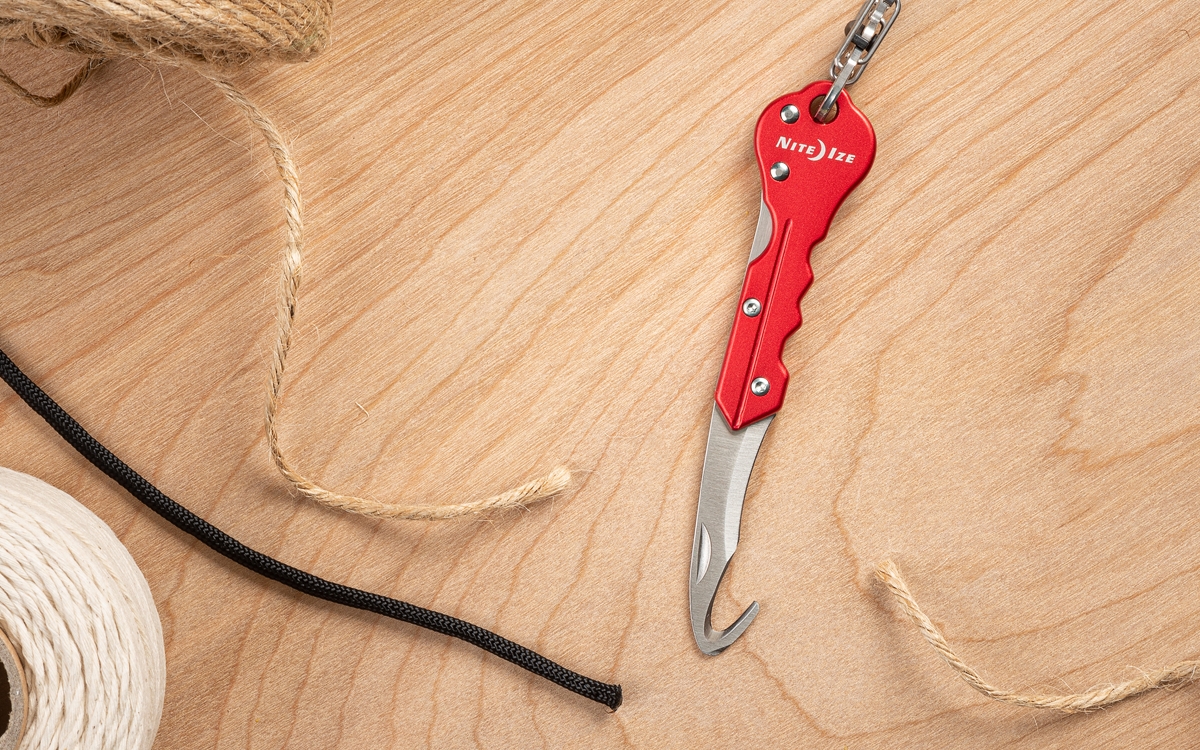 Pro Tip: If you'd prefer to do your handiwork in the evening by the low light of your favorite bingeable shows (or, if your eyesight isn't quite what it once was), a headlamp will come in handy. Our Radiant 170 Rechargeable Headlamp is perfect for close-up tasks.
Pro Tip #2: If you're working with fabric, Gear Ties are great for keeping it rolled and bundled, or you can keep spools of twine, ribbon, or yarn organized. For working with twine or thread, a DoohicKey Hook Knife is a convenient tool to keep on hand.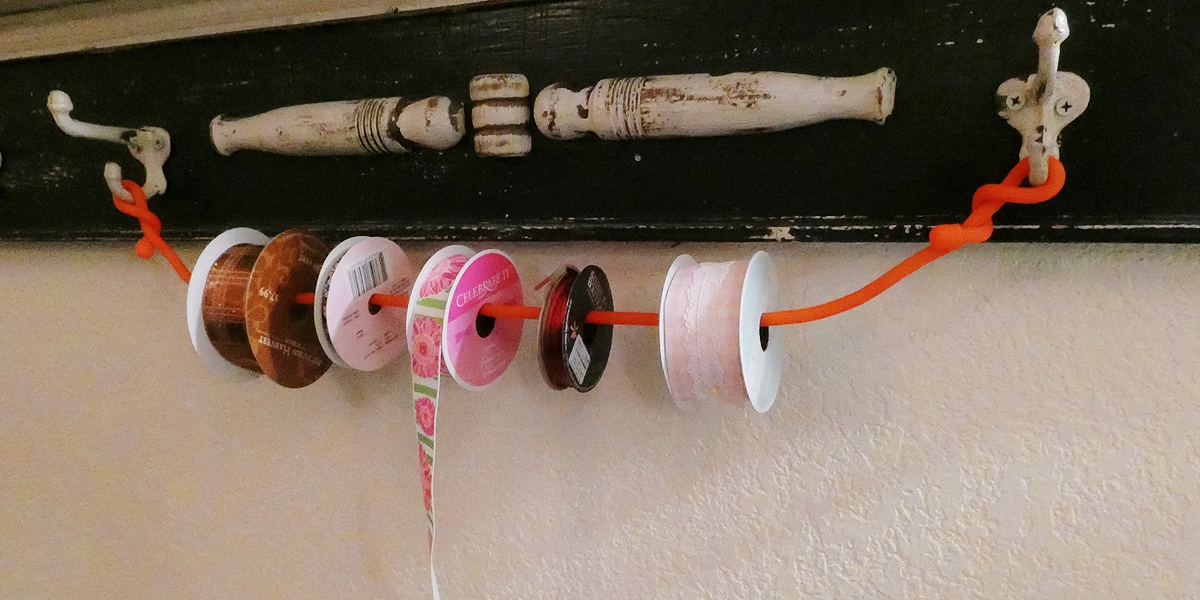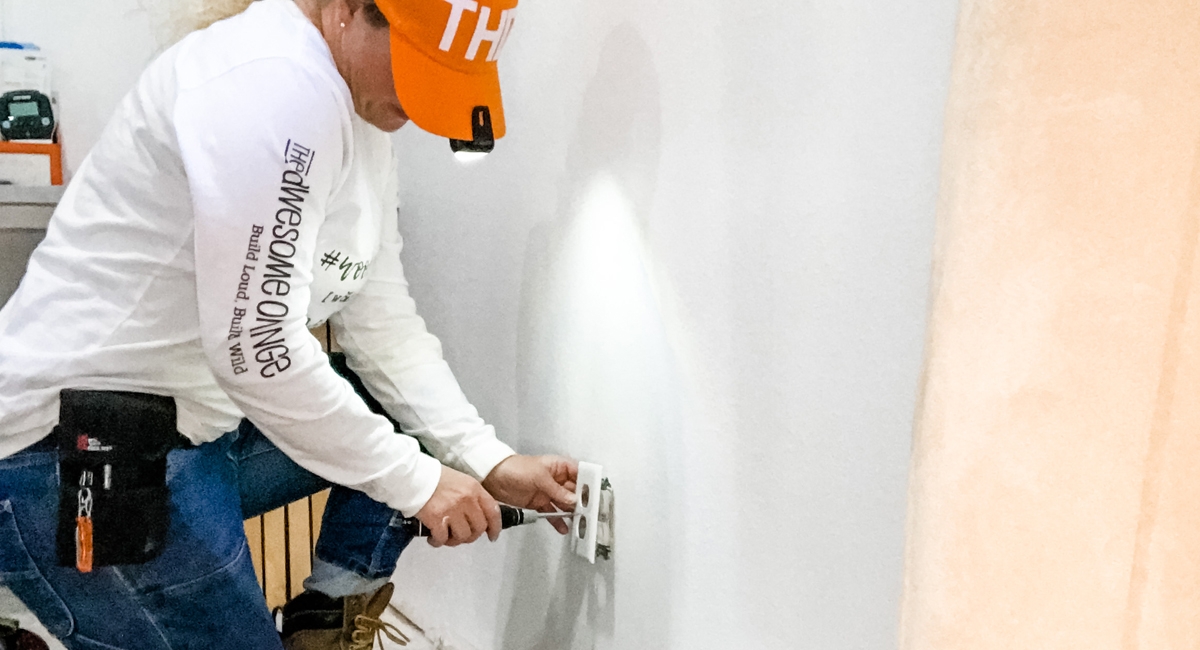 Being stuck inside provides a great opportunity to take on one of those projects you've been meaning to get around to. Maybe you have a slow drain you'd like to try fixing yourself, or a light fixture you'd like to hang. Start with something simple that you can learn to safely complete yourself, and do some research online – YouTube is a great resource for instructional videos.
Pro Tip: For those jobs that need a little extra light, the Radiant 170 Rechargeable Clip Light is the perfect alternative to a headlamp for anyone who wears a hat. It simply clips onto hat bills, provides a bright, even flood lighting that's perfect for tasks, and is conveniently rechargeable.
TRY SOME NEW RECIPES OR GET INTO BAKING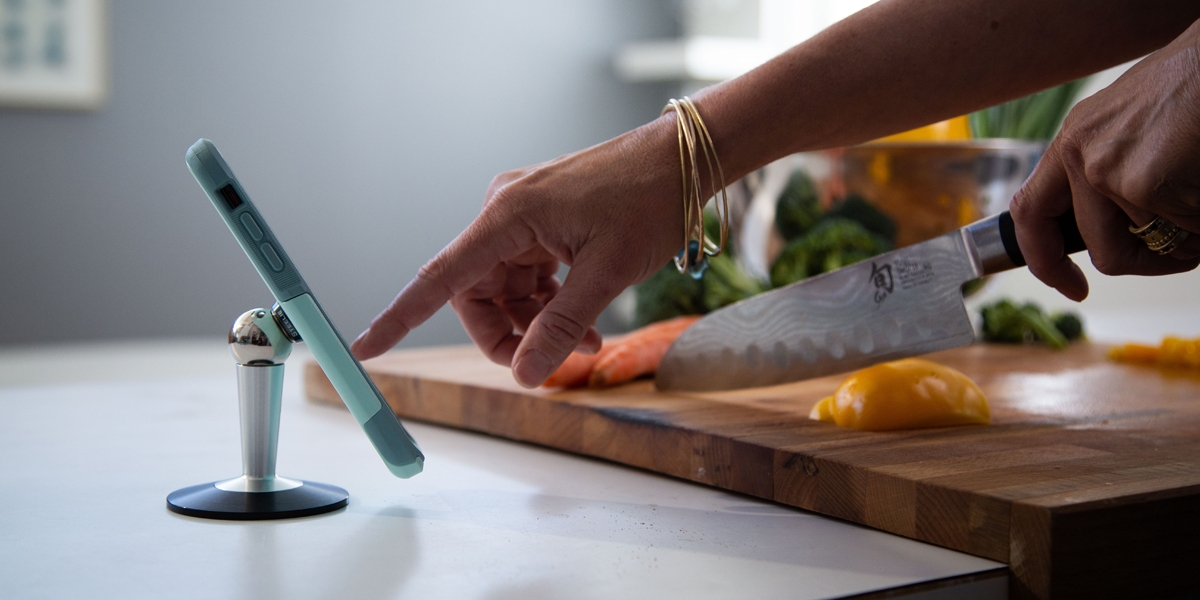 Winter is the perfect time to fire up that oven and cook some warm comfort foods. On the weekends, having some extra time on your hands will allow you to try something a little more complicated than your standard weeknight meal. If you've been waiting for the weather to cool down so you can start baking, the wait is finally over. For something simple, try a banana bread or a batch of chocolate chip cookies. Or, if you're already a seasoned baker, research some more complex pastries and impress your family and neighbors!
Pro Tip: These days, many of us find and follow recipes right from our smartphones. To keep it in view and make it easier to follow along, try a Steelie Pedestal (a must-have necessity for those who already use a Steelie car mount system). Alternatively, the FlipOut Phone Handle + Stand or QuikStand are great accessories to help keep your mobile screens and recipes in view.
DABBLE IN WOODWORKING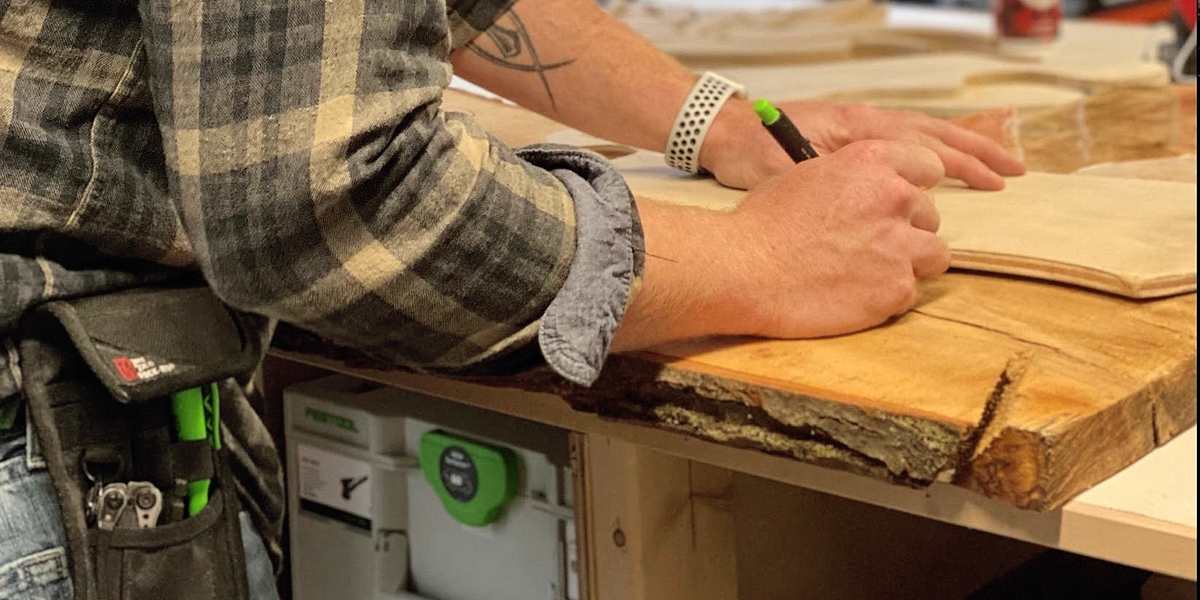 If you've always had the dream of crafting your own simple furniture (or even just a shelf), there's no time like the present to try a simple woodworking project. Although this hobby requires a lot more equipment than a ball of yarn and crochet needle, if you're serious about giving it a go, it might be something to consider investing in. Creating your own pieces can be incredibly rewarding, and as you get more experienced, you might even be able to sell them someday – or at least give them as gifts. Start by doing some research online about what you might need to complete your first simple project. You could try starting with a bird house just like in 7th grade woodshop! It's fun to start looking around on Pinterest and YouTube for ideas of what you can create, and how to make it all happen.
Pro Tip: You'll want to keep all of your essential woodworking tools in arm's reach, so the Clip Pock-It's XL Utility Holster is perfect for the task.
READ A BOOK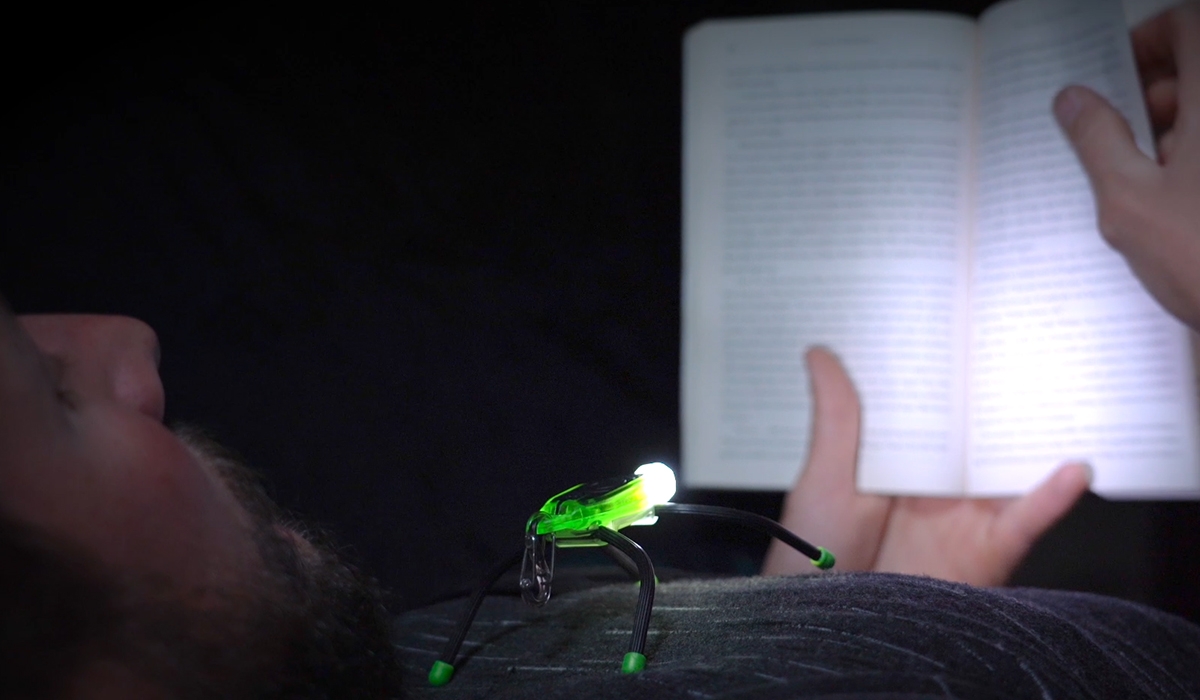 Sure, this one is pretty obvious, but that doesn't make it a stale idea. There isn't a better season to cozy up with a good book than winter, and it's a great way to take advantage of some extra time on your hands while at home. If you're like many of us and the last book you bought is still sitting on your nightstand untouched, now is the time to crack it open.
Pro Tip: If you get so enthralled that you find yourself reading into the night (just one more chapter!), it's a good idea to have a reading light handy so you don't disturb a sleeping partner. Our BugLit Rechargeable Micro Flashlight is a perfect companion for your late-night reading sessions, and can be positioned in a variety of ways with its Gear Tie "legs."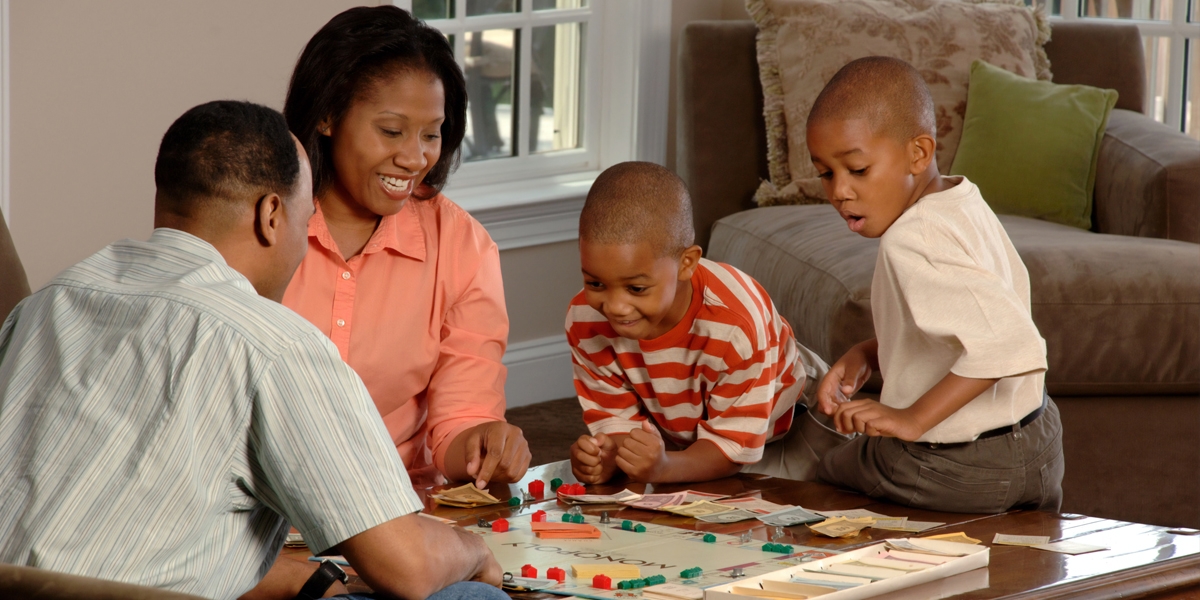 Time to dust off the old board games! You might be surprised how much fun you can actually have with your whole family on a cold Friday or Saturday night without even leaving the house. Make an occasion of it by ordering a pizza, and have members vote on their game of choice. It might be exciting to try out something new, or perhaps nostalgia is calling your name. Either way, have fun, and make it a night you and your family will remember fondly.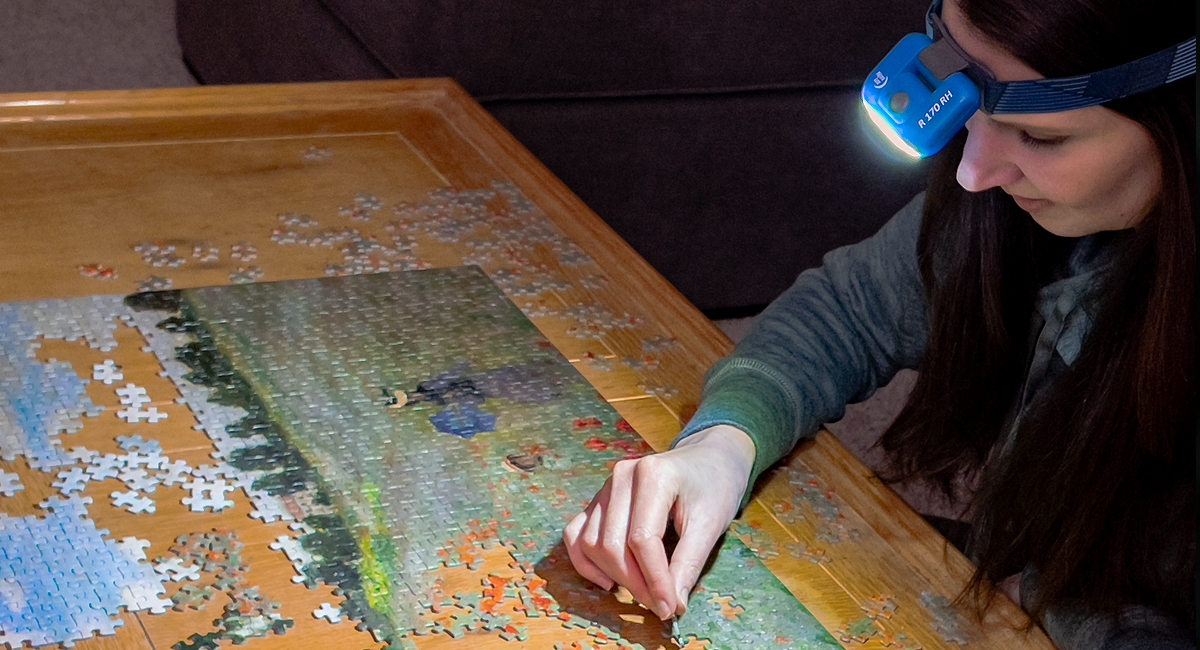 A favorite pastime for a rainy day is putting a puzzle together – either by yourself, or with a family member. Not only is it relaxing, but it is completely satisfying once it's finished. You can even glue it together with Mod Podge and frame it when it's done to show off your hard work.
Pro Tip: If you'd like to put on one of your favorite movies on in the background while you work and turn the lights down, a headlamp is perfect for providing the right amount of light where you need it. The Radiant 314 Rechargeable Headlamp is the best fit for the job.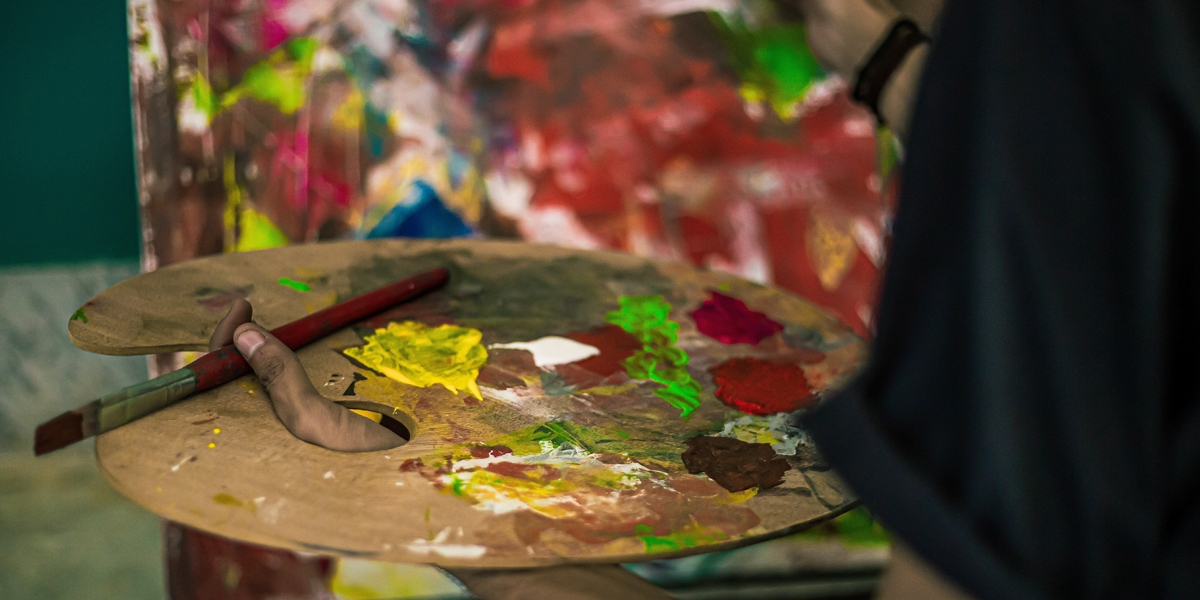 Break out the Bob Ross videos, now is your time for your own personal painting party. Whether you want to dabble in oil paints, acrylics or watercolors, do some research and visit your local crafts store to figure out where to start. And if you've always wanted to try some "happy trees" of your own, there's no time like the present. If you're not ready to go all in on creating your own masterpiece, but would like an artistic activity to help you relax, pick up an adult coloring book and a set of colored pencils. You'll be surprised at how meditative and relaxing this activity can be (and it pairs well with a glass of wine).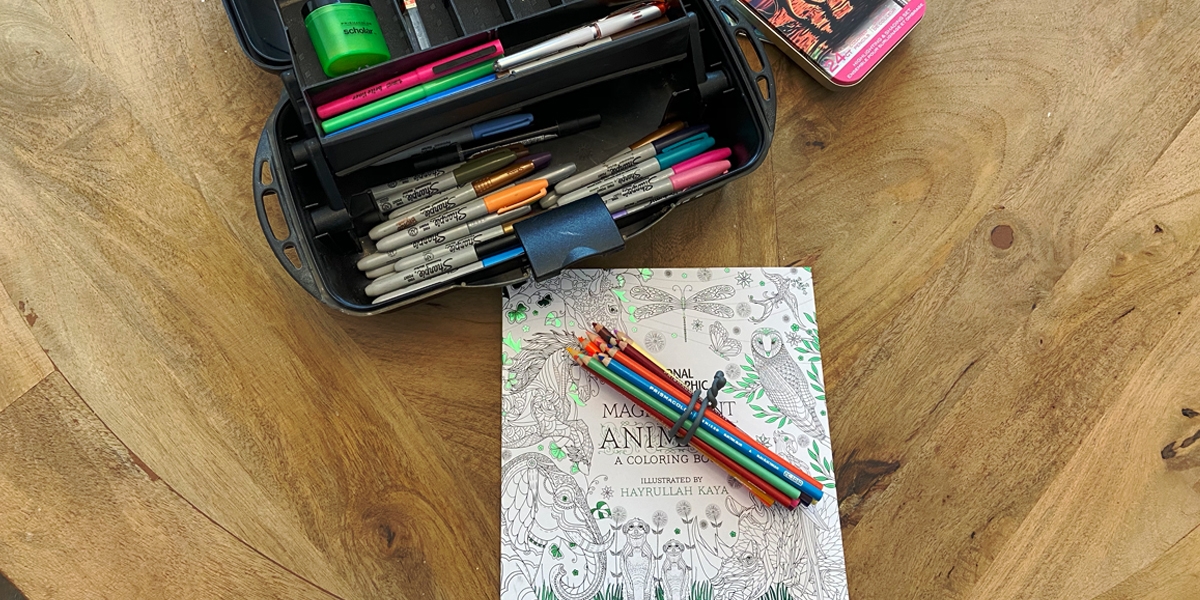 CAMP OUT IN YOUR LIVING ROOM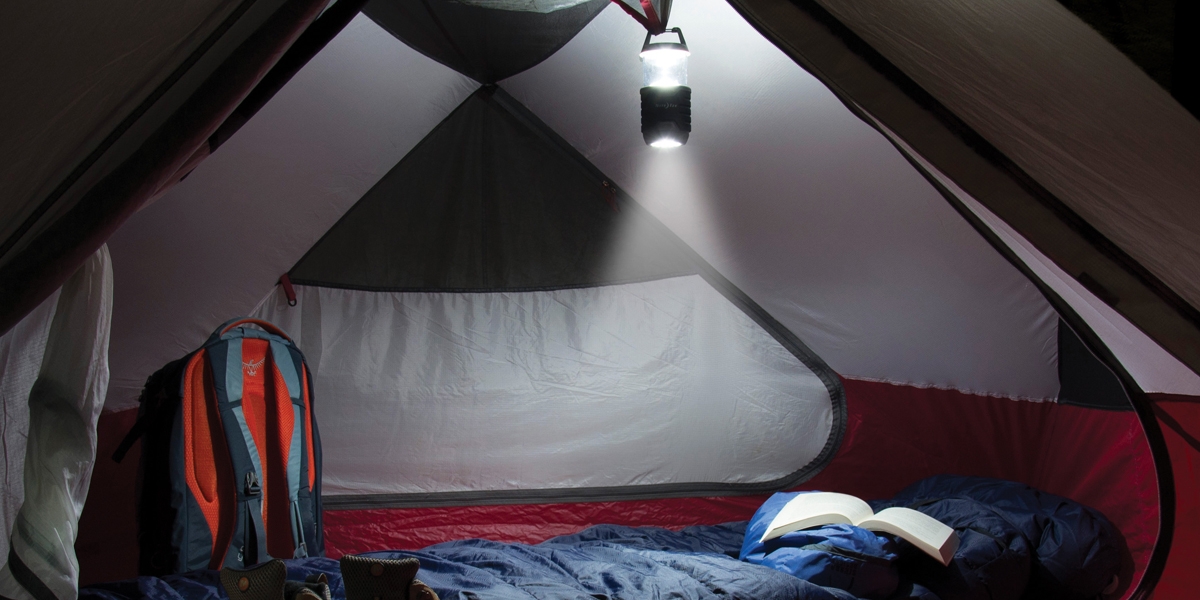 If winter camping in below freezing temps doesn't exactly sound like your idea of a good time, but you (or your kiddos) can't wait to set up the tent, why not try an indoor campout? It's a fun way to put all that new camping gear you acquired in 2020 to use, and bring a little something out of the ordinary to your life.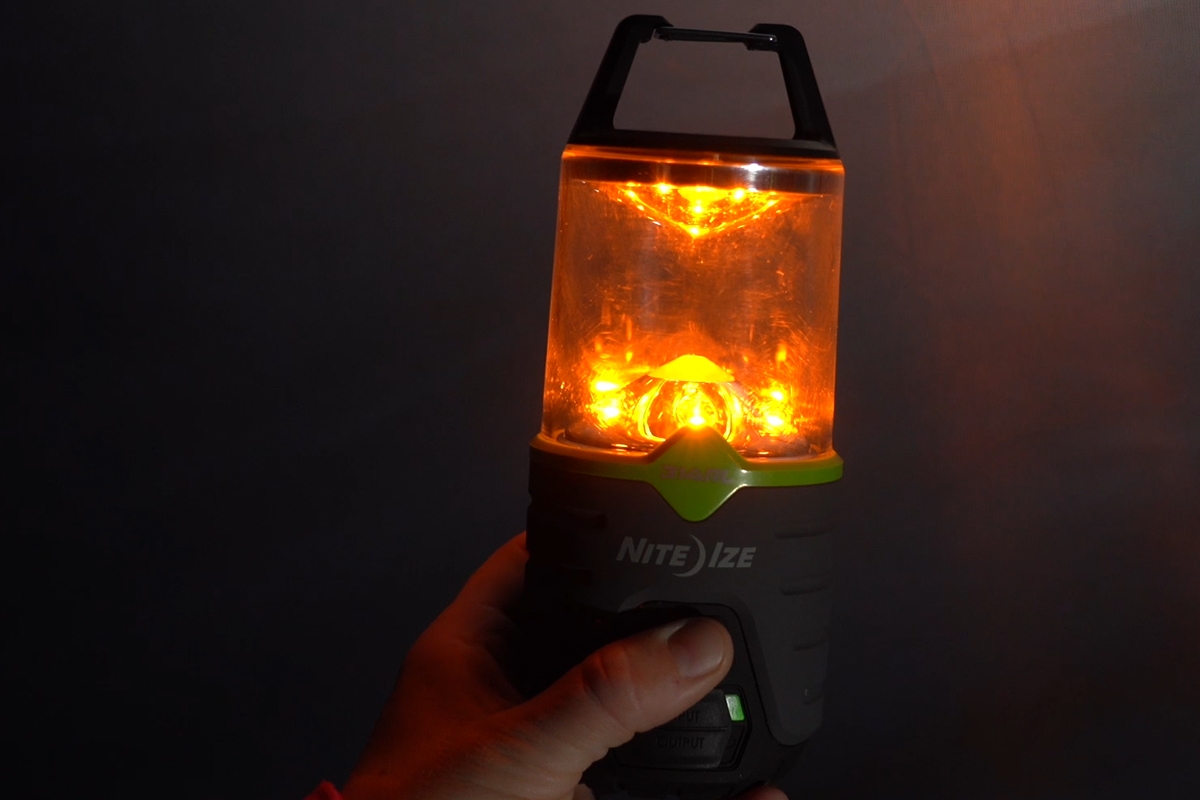 You can eat camp food for dinner, make s'mores in the oven, and tell ghost stories with the lights out. The best part? Being able to use your very own indoor plumbing!
Pro Tip: Ditch the house lights and get in the mood by using lanterns, headlamps, and flashlights during your indoor campout. The Radiant 314 Rechargeable Lantern offers an "amber mode" to give your campout a real fireside feel.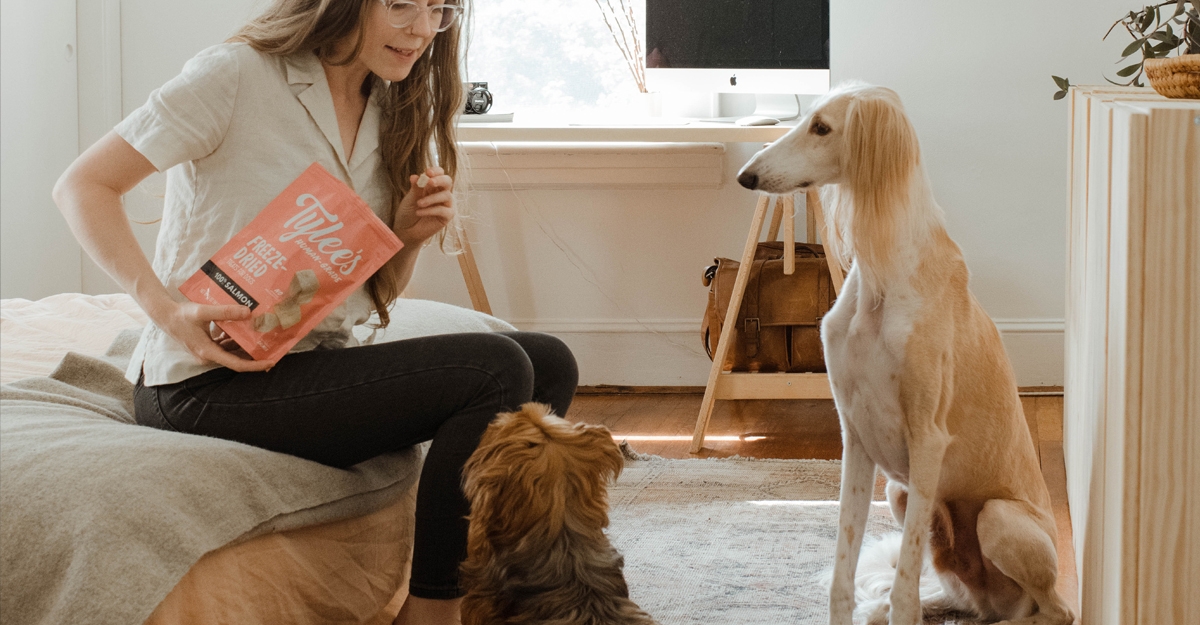 If you're holed up with your pooch, make it a goal to include him or her in some fun too! If it's too cold to enjoy your usual leisurely walk or trip to the dog park, a good activity you can do indoors that will entertain both of you is learn a new trick. If your dog has already mastered the basic commands, check out these 10 cool tricks you can teach them that are sure to impress your friends (or your dog's Instagram followers).
Pro Tip: Play some glow-in-the-dark fetch (either in the backyard, or turn the lights down inside) with a GlowStreak LED Ball!
We hope this list has you feeling a bit more optimistic about being stuck indoors this winter. You might just find your new favorite hobby this season! The possibilities of things you can create are endless, and there's no shortage of ways to stay busy. Let us know how you'll be beating the winter blues this year, and leave us a comment with your own pro tips below.