When it comes to running an efficient kitchen, organization is key. The more orderly your space, the easier and quicker it can be to whip up recipes from a basic boiled egg to Julia Child's boeuf bourguignon. Here are ten of my favorite hacks I implement around my kitchen, bar, and grill, to make my life easier (and even more colorful).
1. KEEP YOUR RECIPES IN VIEW

Sure, you have a shelf full of various cookbooks you've cracked once or twice, but let's be real – you're most likely searching out recipes on the internet and following them on your phone, right? I know I'm guilty of exactly this. Here are three ways I keep my recipes where I can easily read them while cooking: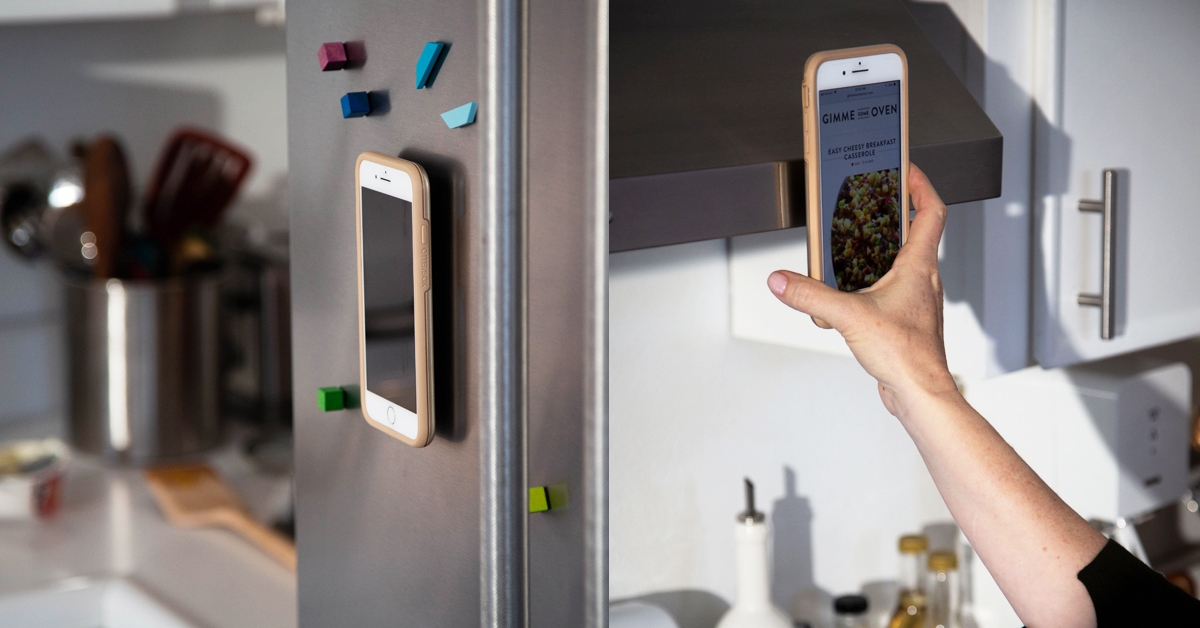 If you use a Steelie magnetic phone mount for holding your phone in your car (and if you do, smart call), be sure to bring the power and convenience of Steelie into your kitchen. If you have the magnetic socket on the back of your phone, just stick it right onto any metal surface (like your range hood or fridge) to quickly keep your phone out of the way, yet visible. If you're a Steelie Orbiter or Orbiter Plus user (like myself), fear not – simply take the Orbiter socket with you and stick it between your phone and metal surface.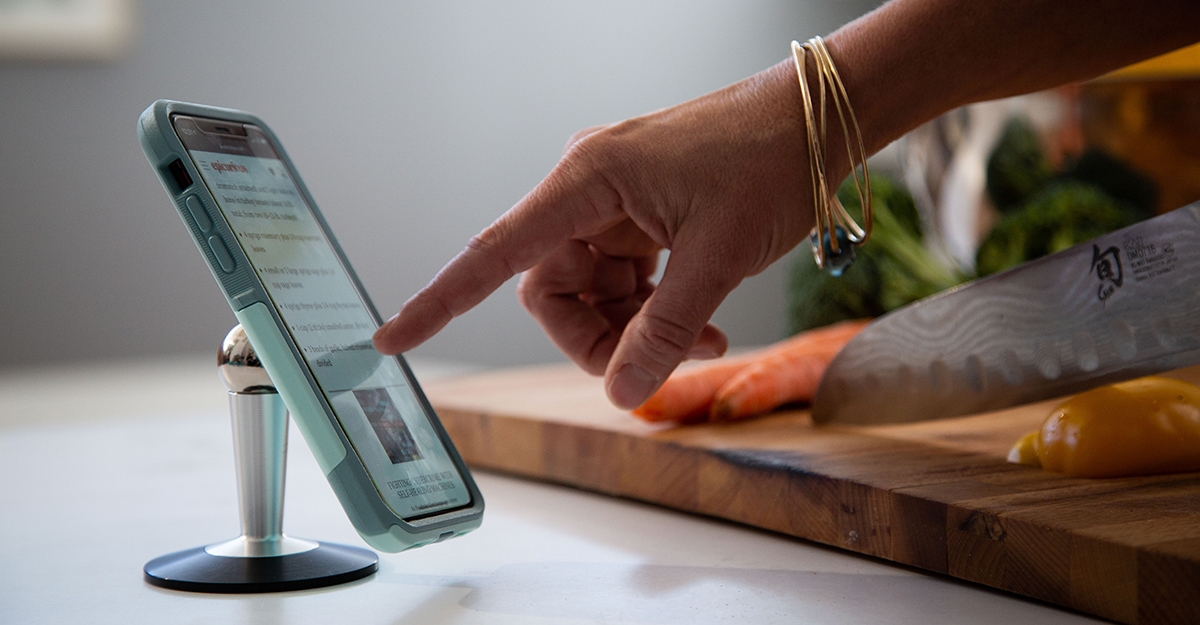 In my opinion, this is an essential piece of gear for any Steelie user. The Pedestal makes it easy to magnetically hold your phone, and adjust to your preferred viewing angle. Since I use the Orbiter version, I have an extra socket that lives on my Pedestal so I don't have to take the one from my car mount. This is my favorite way to view recipes, FaceTime with family members, watch YouTube videos, or simply dock my phone on my desk and nightstand. But I digress.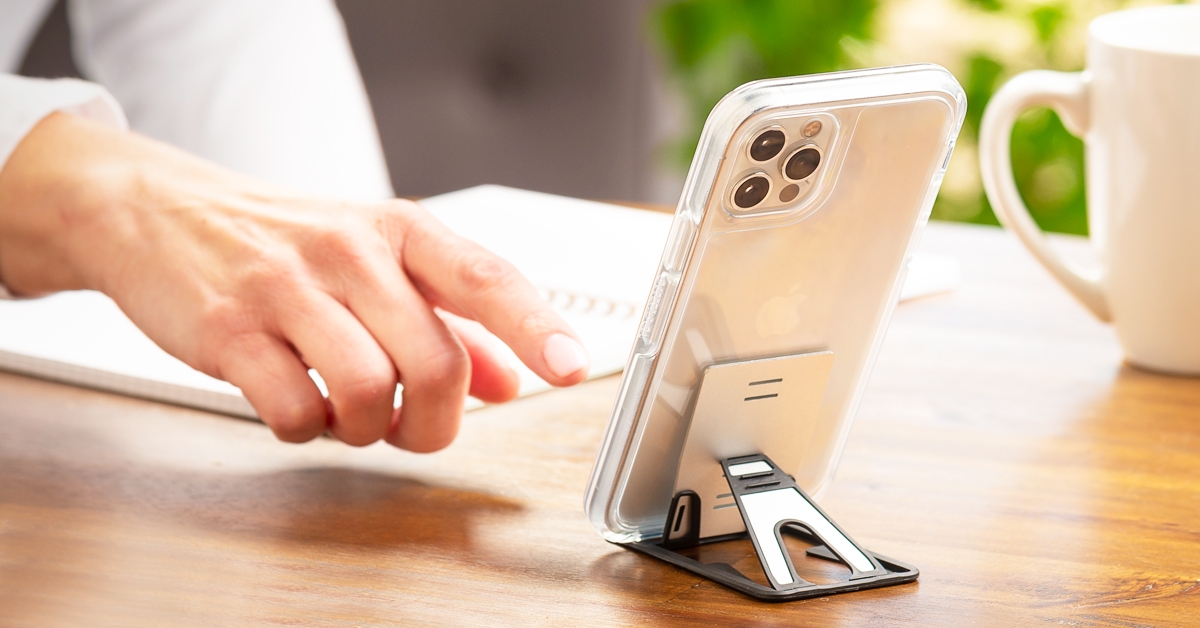 Not a Steelie convert yet? No problem. The QuikStand is compact enough to fit in your wallet, folds out in a snap, and holds your phone or small tablet upright so you can be hands-free.
2. WRANGLE YOUR TOOLS

When it comes to cooking, having the right utensils is fundamental. Keep them organized and in reach with these two S-Biner tricks: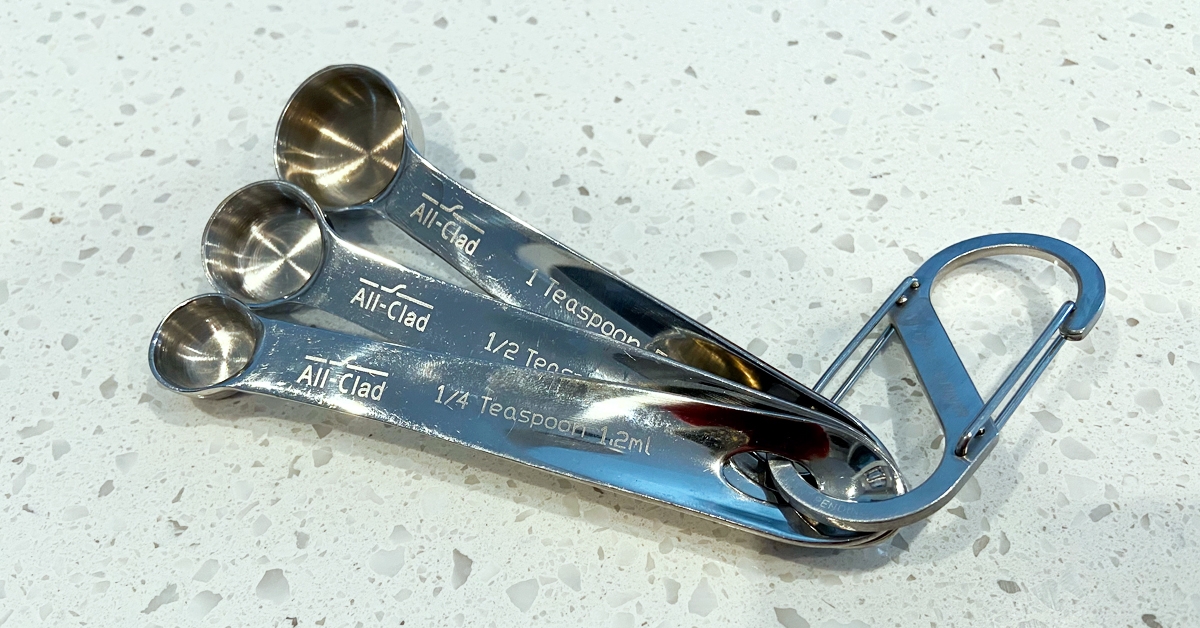 I use an S-Biner to keep my measuring spoons and cups together and organized. I chose the stainless steel because it matches my set, but you could go crazy and opt for a colorful spectrum or aluminum.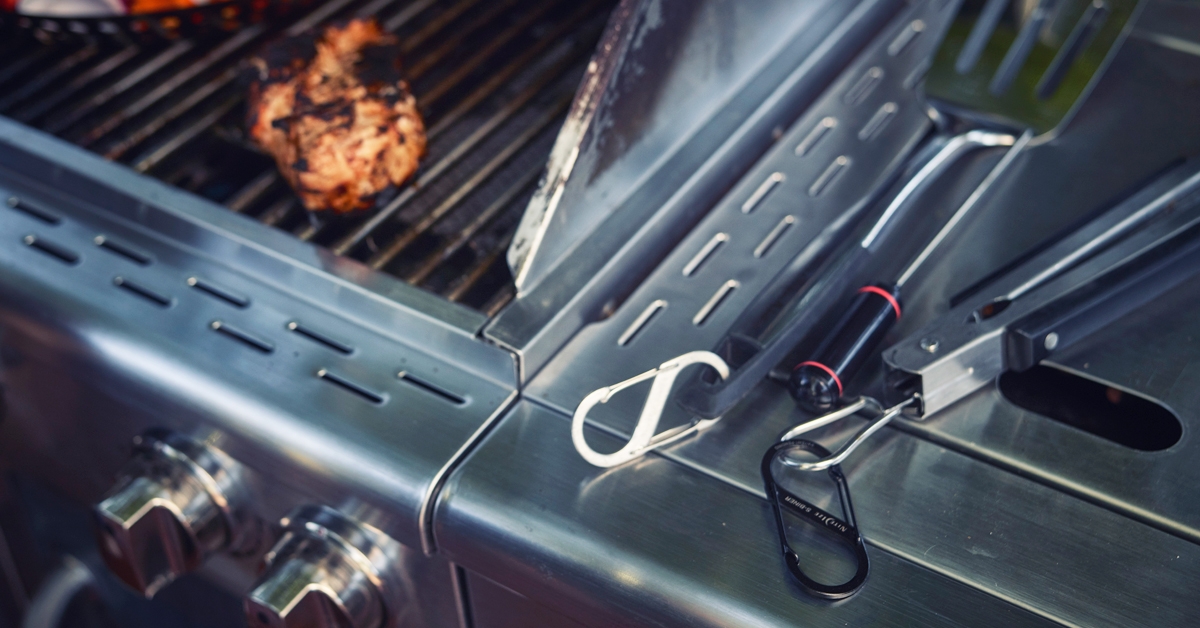 This size S-Biner is perfect for hanging larger cooking tools like your grill utensils.
3. KEEP CORDS ORGANIZED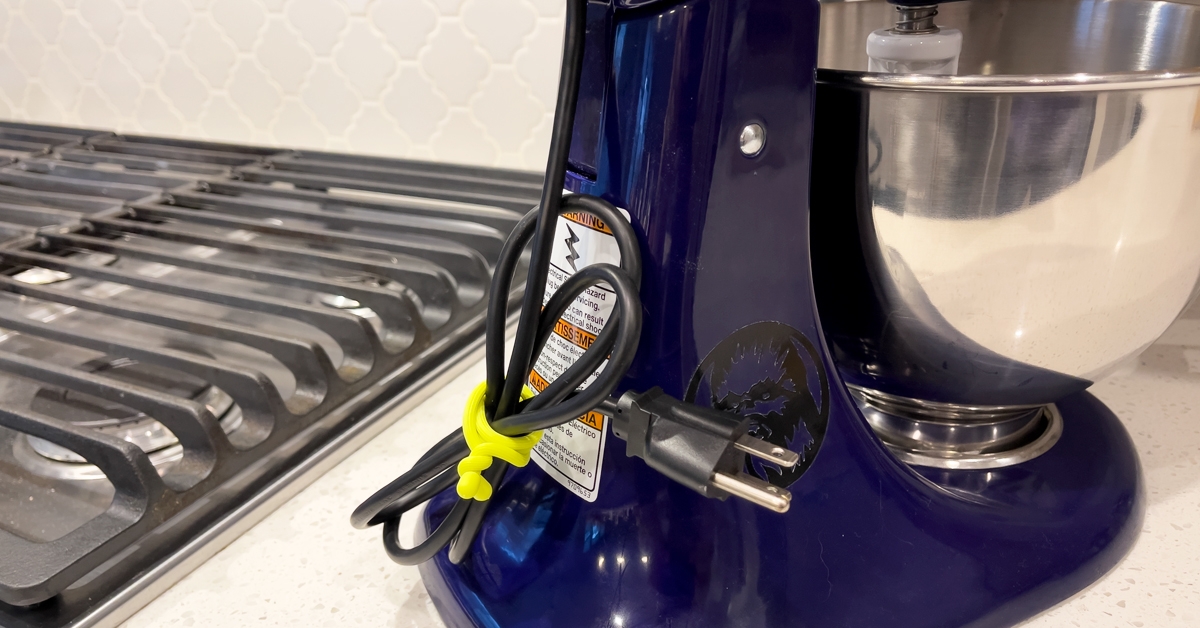 If you're a Gear Tie Reusable Rubber Twist Tie newbie, the most basic (and probably most popular) use is wrapping and bundling cords. I use the 6" and 12" lengths to wrap up my kitchen appliance cords to keep them looking tidy and ready to store.
4. FASHION A GRIPPIER TOWEL HOLDER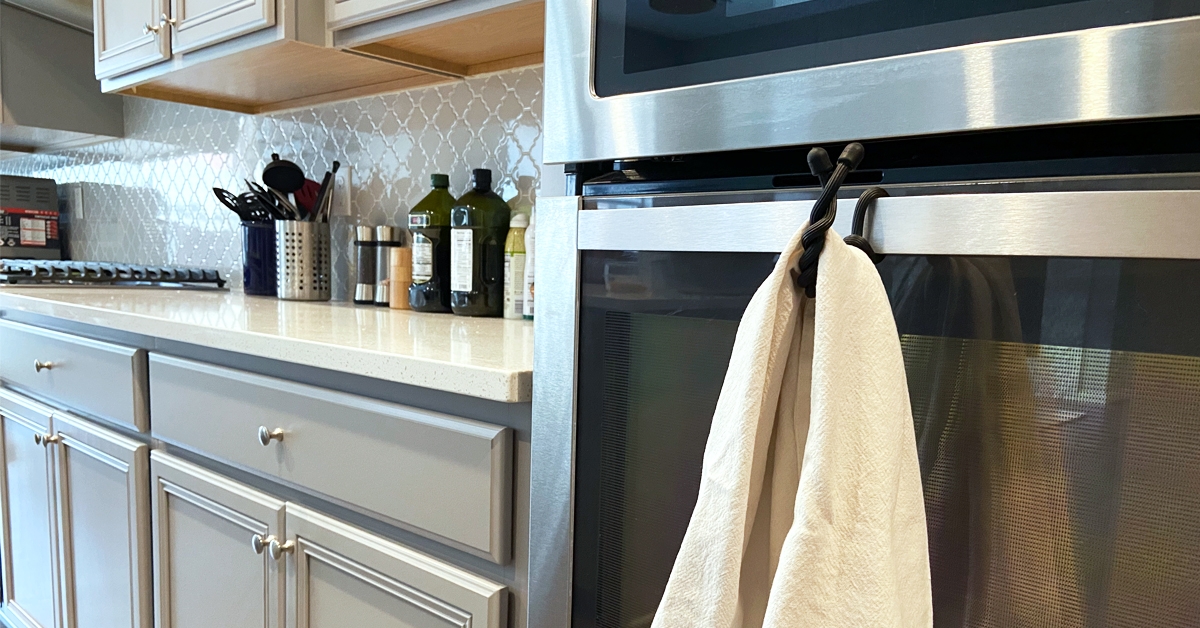 The most obvious place to hang your dish towels is from the oven door handle, right? Like most, I had been keeping mine there for years, but my issue was they kept slipping off. One of my favorite things about a Gear Tie is the grippy rubber exterior, so I fashioned myself a towel hook out of a 24" Gear Tie in about 10 seconds that keeps my towel handy AND off the floor.
5. KEEP BAGS SEALED TIGHTLY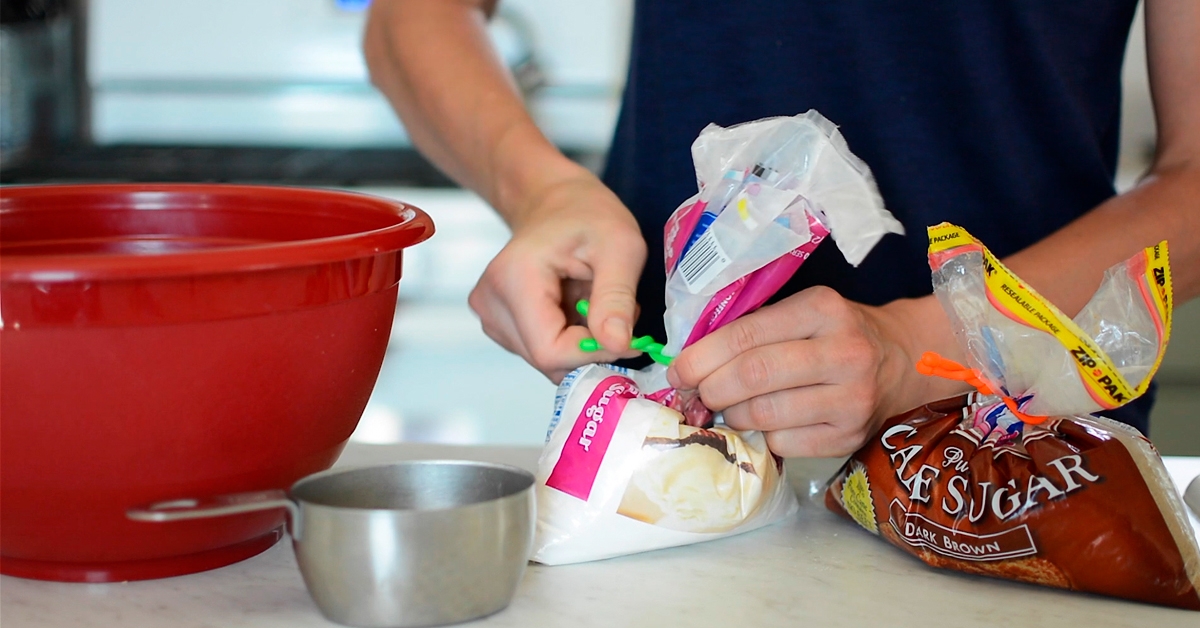 Another way I love using Gear Ties in the kitchen is for closing up food bags to keep them fresher. Gear Ties are reusable, hence more earth-friendly than disposable rubber bands or bread ties (which are really just a disposable and inferior version of Gear Ties).
6. LIGHT UP YOUR BAR OR UNDER-CABINETRY IN A PINCH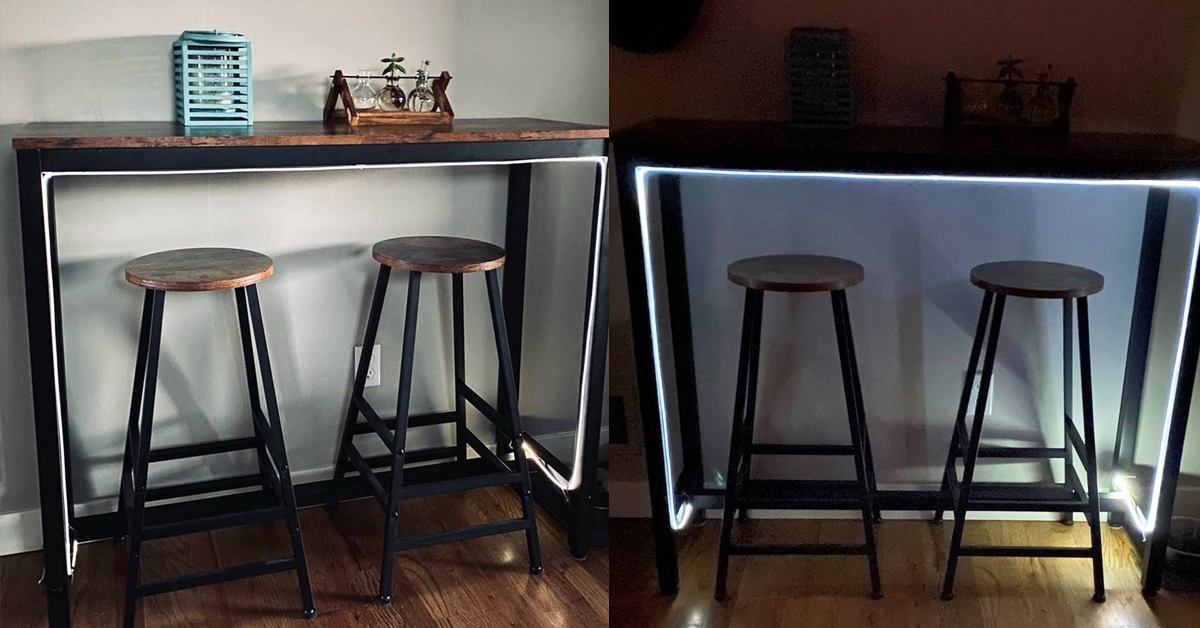 Hosting a get-together and looking to add some vibey ambient light? The Radiant Rechargeable ShineLine will turn your home bar into your own personal nightclub.
7. CLAIM YOUR WINE GLASS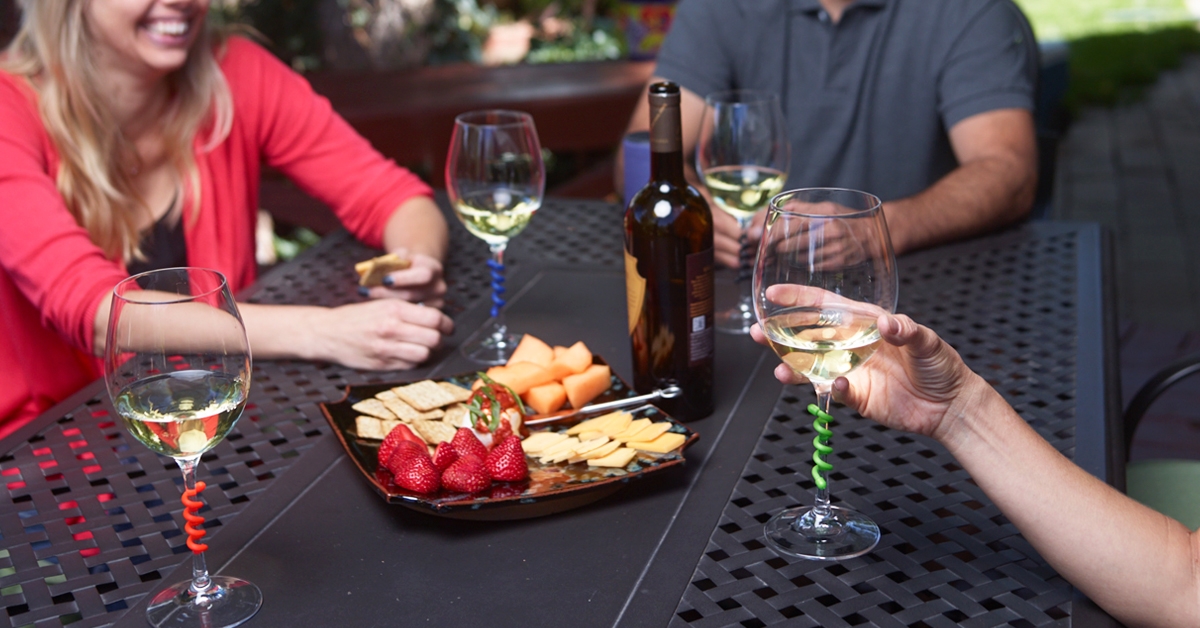 Not only do I love adding wine to my pasta sauce, I also like to have a glass while I cook it. And when you're hosting a few friends or family members, chances are they might like to join you. To make sure we know whose glass is whose, I wrap 3" or 6" Gear Ties in different colors around the stems for quick and easy wine charms. And yes, my kitchen junk drawer is basically just full of Gear Ties, S-Biners, and a variety of charging cables.
I hope these hacks help you keep your kitchen area more efficient, or at least spark some creative inspiration to do so. Do you have a kitchen or cooking hack for me? I'd love to hear any and all suggestions, so please leave a comment below, or tag us @niteize on social media.